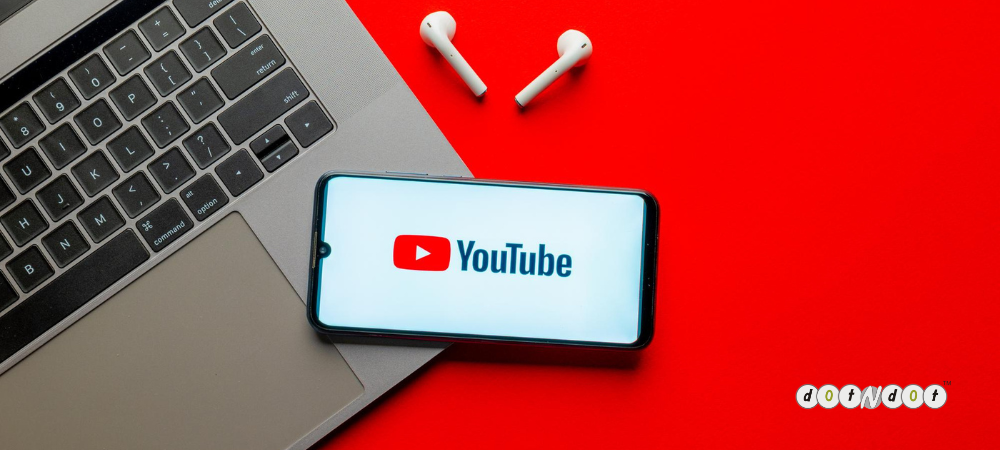 Why should marketers know about YouTube? Whether you are a newbie or an expert video marketer, look to improve sales conversions and find brand reputation at your fingertips. To do that, YouTube is the master of video content where you can deliver your brand promotion to the doorstep of potential customers from a million audience. This is why all businesses intend to launch YouTube ad campaigns or marketing by creating individual channels. Also, Most of us are unfamiliar with the astonishing YouTube statistics and facts that project the popularity of YouTube among the world population.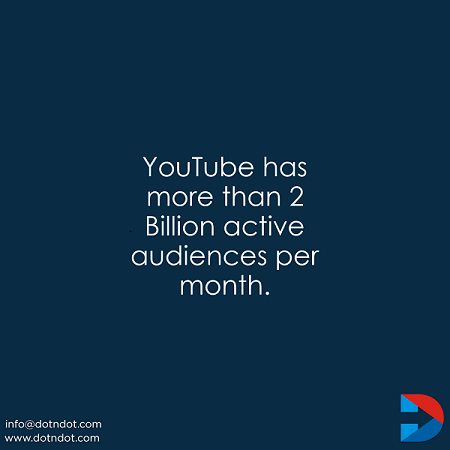 The primary reason behind the creation of the YouTube craze audience is as it is audience-friendly. Through this, YouTube lets businesses find sales through great video ad campaigns. At the same time, there is massive competition in the market to tackle YouTube as the number of business channels and creators are in millions globally.
Marketers are finding difficulties in reaching their target audience by overcoming the competitors in the market. Moreover, YouTube recommends video content to the audience depending on their browser search and lets the audience watch more video content than any other platform. This is why YouTube is the top player in engaging the audience.
Amazing YouTube Statistics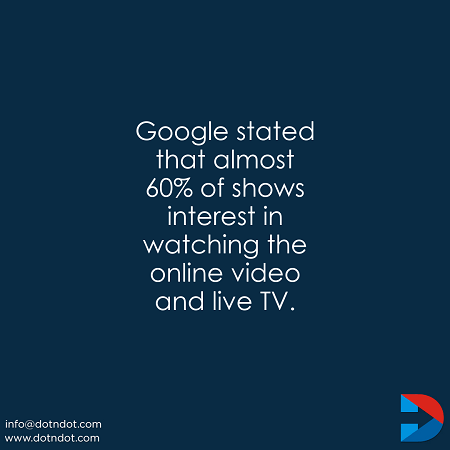 1.YouTube has more than 2 Billion active audiences per month.
2. More than 51% of the YouTube audience visits the website daily.
3. Statista says 500+ hours of video content are uploaded to YouTube each minute.
4. The only mobile drives more than 70% of YouTube audience watch time compared to other devices.
5. Google stated that almost 60% of shows are interested in watching online videos and live TV.
6. More than 1 billion hours of YouTube video content are watched daily.
7. After Google, YouTube is the second-largest search engine globally.
8. Almost 79% of online internet traffic comes from online video watch.
9. According to Google, more than 75% of adults watch YouTube video content from their mobile devices to relax at home.
10. Almost 15% of YouTube website audience traffic arrives from the United States alone.
11. More than 30 million audiences visit the YouTube website daily.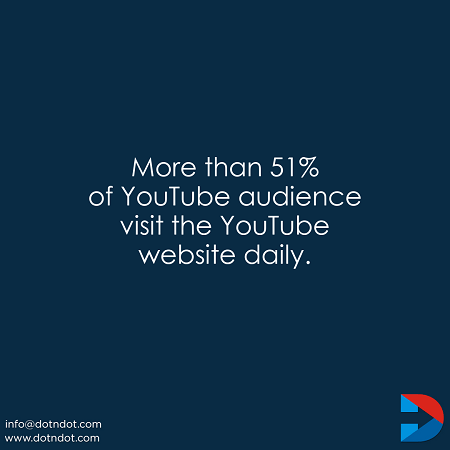 12. In 100+ countries, YouTube established the local versions and provided the content in 80 languages.
13. Above 92% of YouTube users share video content with friends and family.
14. Business-related videos account for 86% of audience views on YouTube only from the desktop.
15. The business YouTube ad spends over 1/4th of the overall digital ad spend.
16. Only 3% of beauty video content featured on YouTube belongs to top business brands.
17. On average, audience retention on YouTube gaming videos is almost 13 minutes and 38 seconds long.
18. Videos over 30 minutes only retain 10% of views on YouTube.
19. More than 9% of small businesses in the United States use YouTube for business brand promotion.
20. Millennials on YouTube watch almost 2/3rd of premium online video content over multiple devices.
21. The earning income of channels on YouTube is nearly six figures, which is raised by 40% each year.
22. The YouTube audience watches the TrueView ads for at least 30 seconds or completes those more interested in visiting the website or becoming subscribers.
23. Almost 74% of YouTube audiences watch videos to play the game better.
24. The audience not involved in watching TrueView ads on YouTube still shows ten times more interest in visiting the website or becoming a subscriber.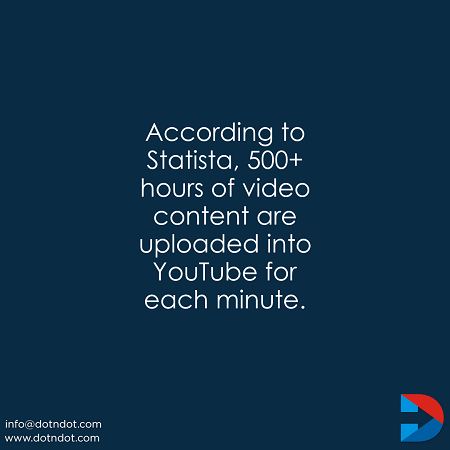 25. The brands using TrueView ads on YouTube are gaining a 500% increase in video content views.
26. Almost 2/3rd of millennials are using YouTube to search 'how to' content, says Google.
27. According to Statista, 89% of United States households using YouTube have a $100,000 annual income.
28. The average video viewing time on YouTube lasts more than 40 minutes.
29.32% of the top viewed business brand videos on YouTube are the length of 31-60 seconds on average.
30. Comedy, entertainment, music, and 'how-to' are the top 4 most-watched content categories on YouTube.
31. The YouTube videos on a web page can help drive more than 157% of organic traffic from SERPs.
32. Over 50% of United States marketers run YouTube video ad campaigns.
33. Almost 1/3rd of business brands execute YouTube's Bumper ads to attract audiences.
34. Top 10 performing YouTube video ad campaigns generate more than 539 million views and 3.6+ million likes and account for a combined viewing time of more than 14 hours.
35. Google says 2/3rd of shoppers name YouTube videos as the source of purchase inspiration.
36. Compared to TV ads, the mobile YouTube ad engages prospects 84% more stated by Ipsos.
37..According to Google, 90% of shoppers discover new products or services through YouTube.
38. Till now, the YouTube audience watched more than 50,000 years of product review videos.
39. Google says the YouTube audience shows 3X more interest in watching the tutorial than reading the instructions.
40.YouTube is the top-second influencing platform among all other digital platforms.
41.70% of YouTube marketers are choosing YouTube ads to make conversions.
42.YouTube almost generated more than $4,000,000,000 in annual income over the delivery of video content.
43. On behalf of copyright infringement, YouTube has paid more than $2 billion to copyright holders.
44. Across the world, YouTube has started creating spaces in 9 top cities.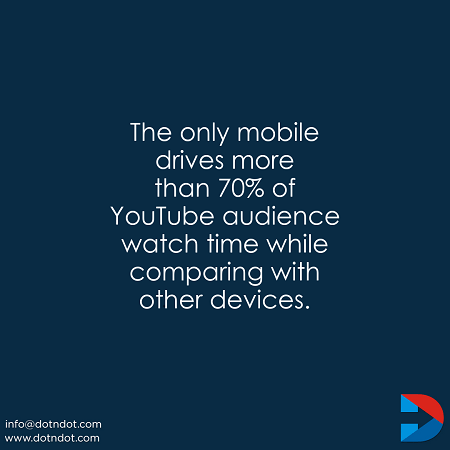 45.80% of the audience on YouTube can recall the video ad campaigns watched in the past month.
46. VEVO, Fullscreen, and BroadbandTV are the top 3 multichannel networks on YouTube.
47. After reaching 1 million subscribers, YouTube sponsorship payments will take place.
48. With over 10 million subscribers, the creator will get the diamond plaque on YouTube.
49.70% of the time, the audience watches the video content UI recommends.
50. The YouTube channel creators with over 7 million subscribers will get $300,00 for each sponsored video.
Conclusion
Research better methods and technologies that reach the YouTube audience to make your business more productive. Though you find the audience sometimes, it is tough to gain potential conversions.