Account-based marketing is buzzing in the present global market as it targets big businesses overnight through personalized communication with the influencers and decision-makers of the company. The account-based marketing strategy has changed the marketing landscape of B2B companies.
The rise of the competitive marketing world is shifting business brands to find new and innovative ways to reach their target audiences. This is why B2B businesses are sticking to the account-based marketing program.
We did different research sources to find the performance of account-based marketing. Here are the 50 interesting account-based marketing statistics that every marketer should know.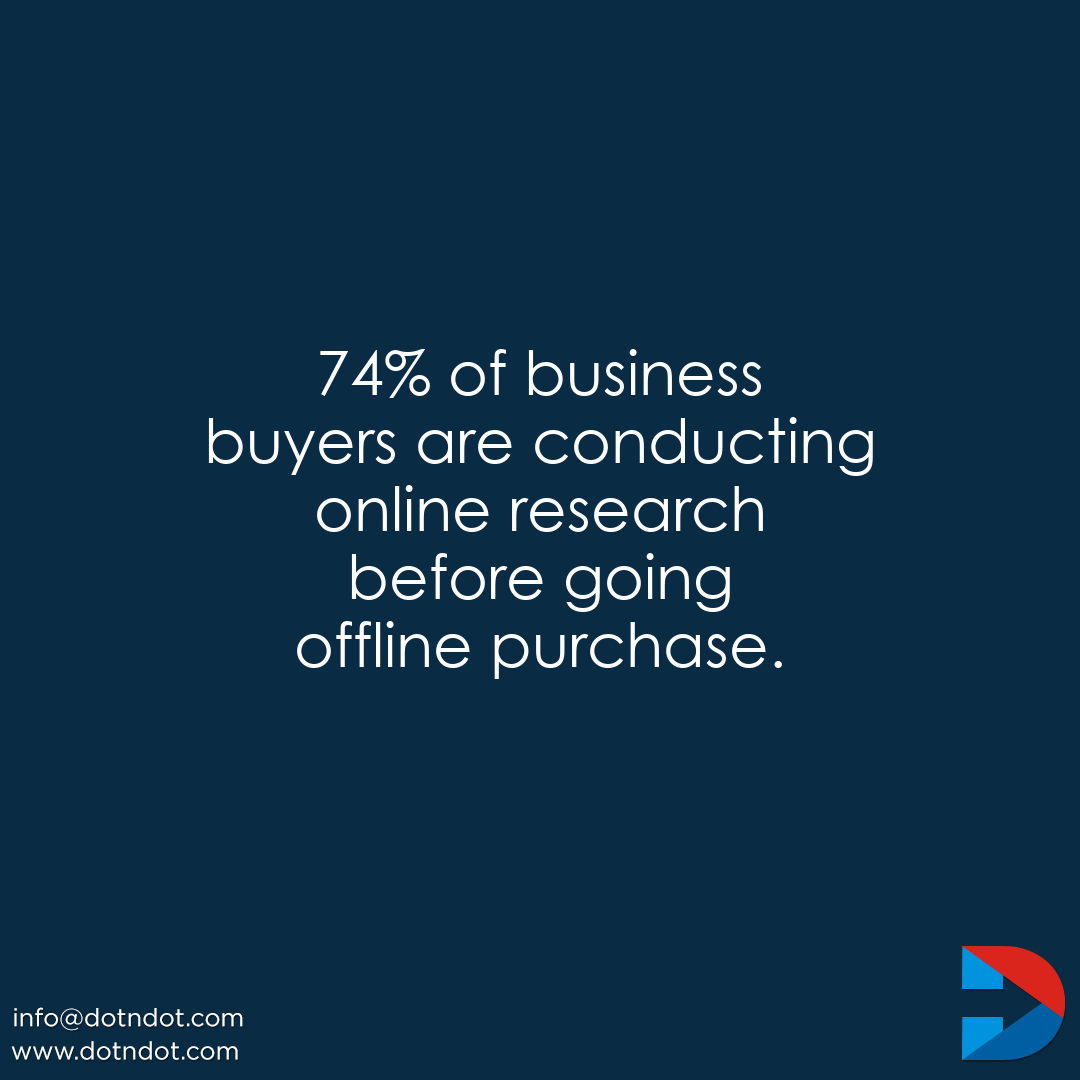 Account-Based Marketing Statistics for B2B Marketers
1. In account-based marketing, 92% of marketers focus on selling at the executive level.
2. According to EverString, more than 48% of marketers consider C-suite the most active in Account-based marketing.
3. The topmost contributors in account-based marketing over B2B firms creating 86% of marketing operations.
4.70% of demand generation marketers are contributing to ABM.
5. More than 68% of the sales department is inclined toward ABM, and 33% of the customer success team.
6. More than 87% of marketers state that ABM initiatives outperform the ROI.
7. According to Demandbase, the companies using ABM for one year found a 10% rise in revenue.
8.83% of businesses are accounting for ABM to improve engagement with the target accounts.
9. The business brands using ABM are driving 84% of improvement in the brand reputation.
10.74% of businesses adopting account-based marketing are enhancing customer relationships.
11. The primary ABM key for 54% of marketers is creating an influence pipeline stated by Demand Gen.
12.1 out of 5 companies using ABM are finding more than 30% of revenue improvement.
13. More than 91% of businesses use an account-based marketing strategy to improve the average deal size.
14. After implementing ABM, B2B marketers found an average increase in annual contracts of 171%.
15. Though the top performer in marketing, almost 30% of marketers do not prefer account-based marketing.
16. The contract value is more than 40% for mid-size markets through account-based marketing.
17. The enterprises found a 35% higher contract value after using ABM.
18. More than 70% of account-based marketing users say that sales and marketing departments are aligned.
19.65% of marketers using ABM are enabled to attract new customers or clients.
20. More than 41% of B2B marketers will spend more on account-based marketing strategies.
21. Above 30% of marketers implementing ABM found 100% engagement growth with C-level targets.
22.66% of businesses consider that ABM benefits in improving pipeline opportunities.
23. The marketing and sales team integration over ABM experienced 36% more customer retention.
24. The ABM for sales and marketing teams offers more than 38% of growth rates.
25. ABM helps reduce 50% of sales time consumption and unproductive prospecting.
26. Account-based marketing allows business sales to ignore 50% of marketing leads.
27. The synchronization of sales and marketing teams over ABM is driving 67% better at closing deals.
28. Within three years, the businesses find 24% faster revenue growth through ABM operations.
29. Over ABM, 95% of buyers get the solution with ample content that helps navigate each buying lifecycle stage.
30.33% of businesses spend at least 30% of their marketing budget on account-based marketing.
31.  92% of B2B marketers believe ABM plays a vital role in marketing.
32. In the following year, more than 60% of businesses intended to execute the account-based marketing program.
33.74% of business buyers conduct online research before going offline to purchase.
34.80% of B2B marketing executing ABM says the lead generation program is impractical.
35. Almost 42% of B2B companies prefer holding ABM accounts between 50 and 500.
36.54% of businesses meet their account-based marketing objectives through early investment in ABM.
37. Over ABM, 75% of B2B buyers and 84% of C-level executives use social media to make buying decisions.
38. In ABM, 1 out of 4 business executives read unsolicited emails with ideas relevant to their business niche.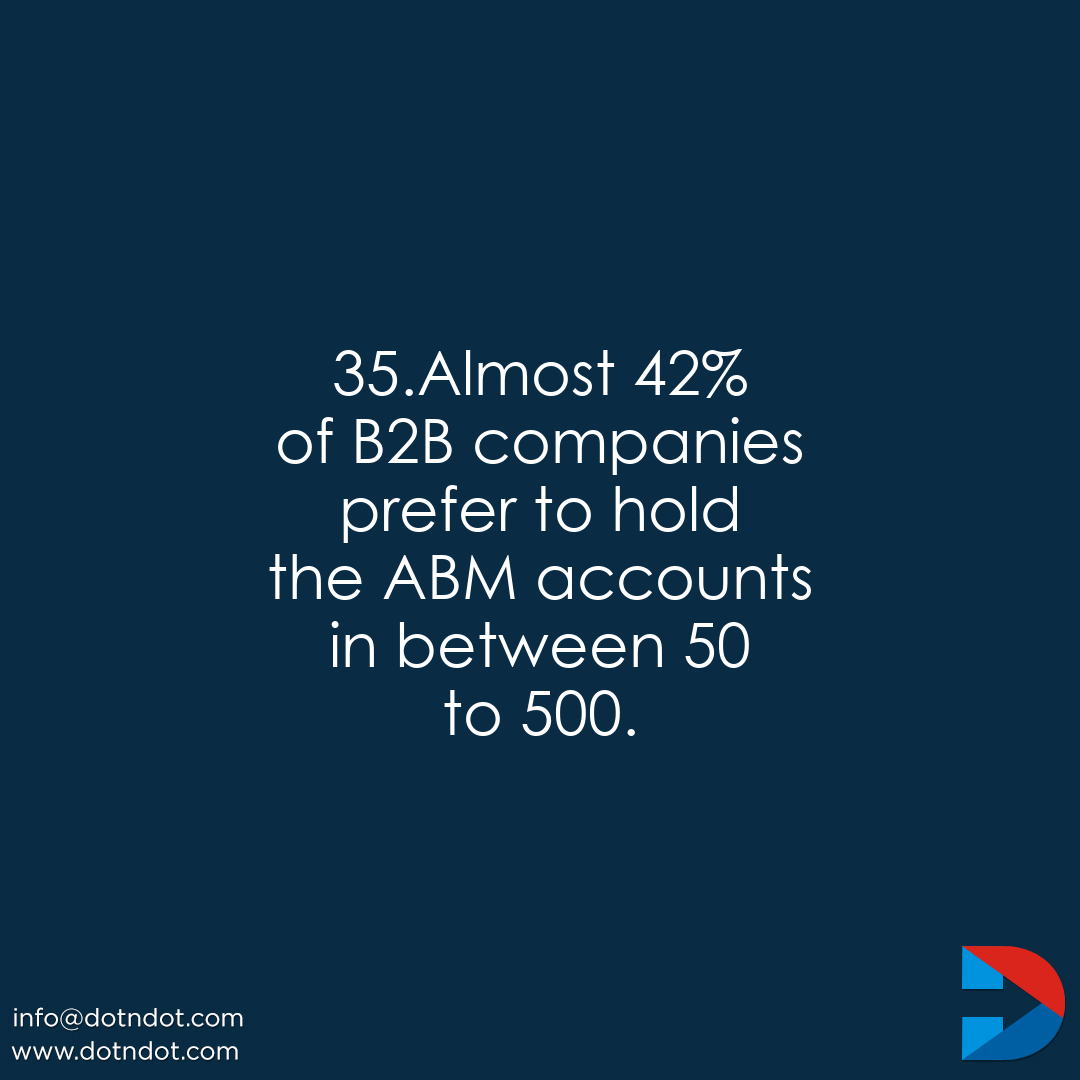 39. Through the account-based marketing strategy of cold email, 78% of decision-makers attend and take event appointments.
40. Almost 92% of business executives pay attention to unsolicited emails from the company they never deal with.
41. Over ABM, 80% of direct mails get opened compared to other marketing strategies.
42. Almost 56% of buyers initiate business to contact through ABM direct mail.
43. In ABM, 59% of buyers show interest in receiving emails from the business brands they like.
44. direct email campaigns generate an average of 18 to 20% of Return on Investment (ROI).
45. More than 67% of B2B businesses through ABM say that they had relevant communication with the buyers.
46.56% of businesses found the best-fit customer base over ABM.
47. Almost 64% of video content engages the audience through the account-based marketing strategy.
48.58% of infographics are vital in finding audience engagement over ABM.
49. In ABM, more than 90% of B2B buyers spend on product research depending on the purchase cost.
50. In account-based marketing, over 80% of businesses' revenue originates from 20% of leads.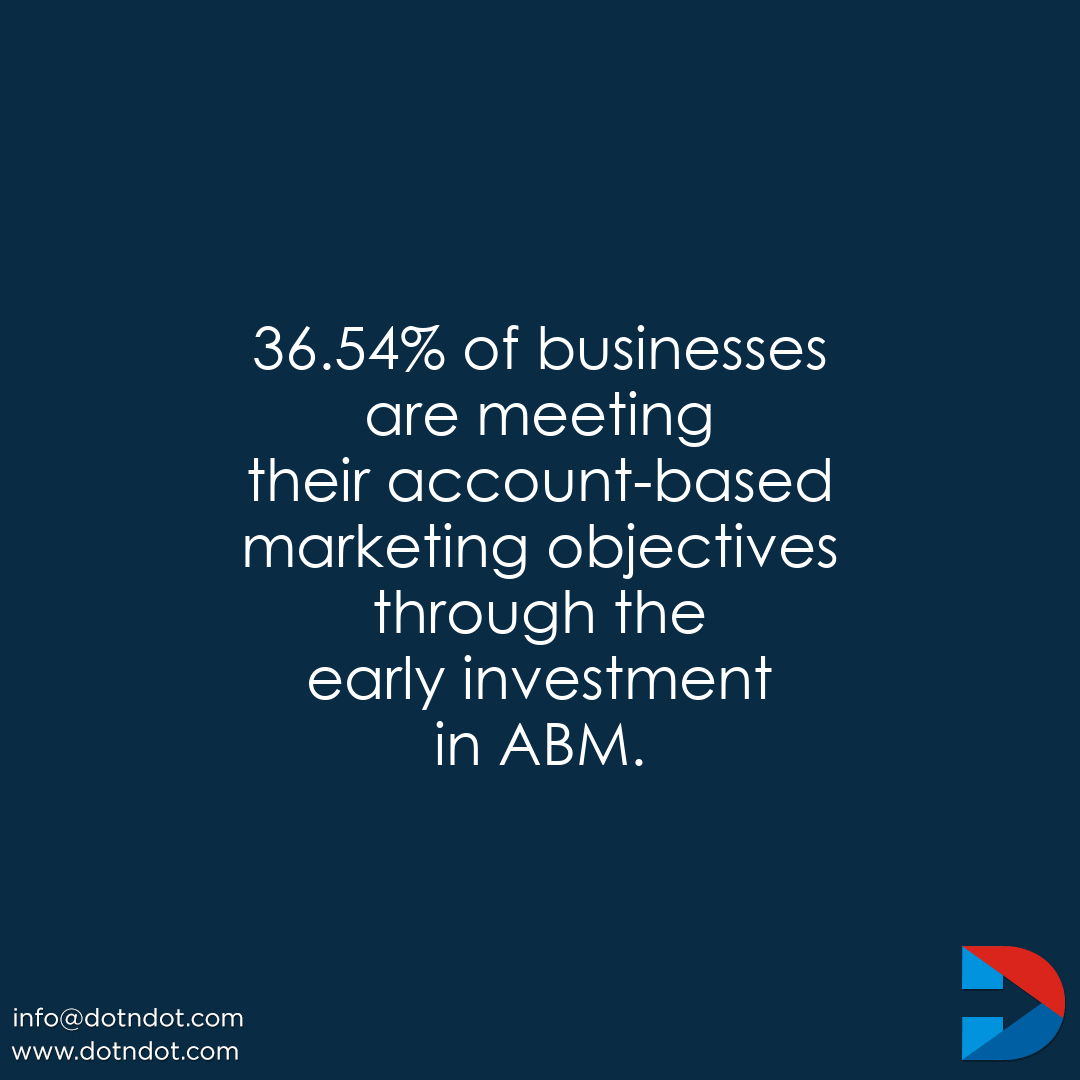 Final Thoughts
The account-based marketing for B2B businesses finds the top decision-makers of other business organizations. This helps in fast-selling the products or services to the clients. A successful marketing strategy reveals consumers' complete buying behavior, whether they may be clients or customers. Account-based marketing is the only influencer to attract a broader audience through a single-source marketing method, shaping marketing by delivering effective ad campaigns.
To find the best Account-Based B2B Marketing services, reach us at dotndot.com