Benefits of Digital Strategy Services provided by Dotndot
Do you need help with digital strategy diverting you from your primary business objectives? It's time for a change. With Dotndot, you can realign your focus on business growth while we handle your digital strategy challenges.
As a professional Digital Strategy service provider, we're here to give your business the competitive advantage it deserves. Here's how we can revolutionize your business:
Business Expansion: Our digital strategy experts will handle your online challenges, allowing you to concentrate on broadening your business scope.
Efficiency Enhancement: Our cutting-edge digital solutions are designed to boost efficiency and productivity, enabling you to achieve more.
Budget Predictability: No more unforeseen digital expenses. Our flat monthly rate offers comprehensive digital strategy coverage without any budgetary surprises.
Robust Security: Your business and data security is our utmost priority. We protect unpredicted issues and unwelcome intrusions.
At Dotndot, we believe in bolstering businesses with technology and strategic planning, not overwhelming them. Count on us to optimize your resources and steer your journey toward success.
Blueprint for Growth: Mastering Key Strategies for Business Success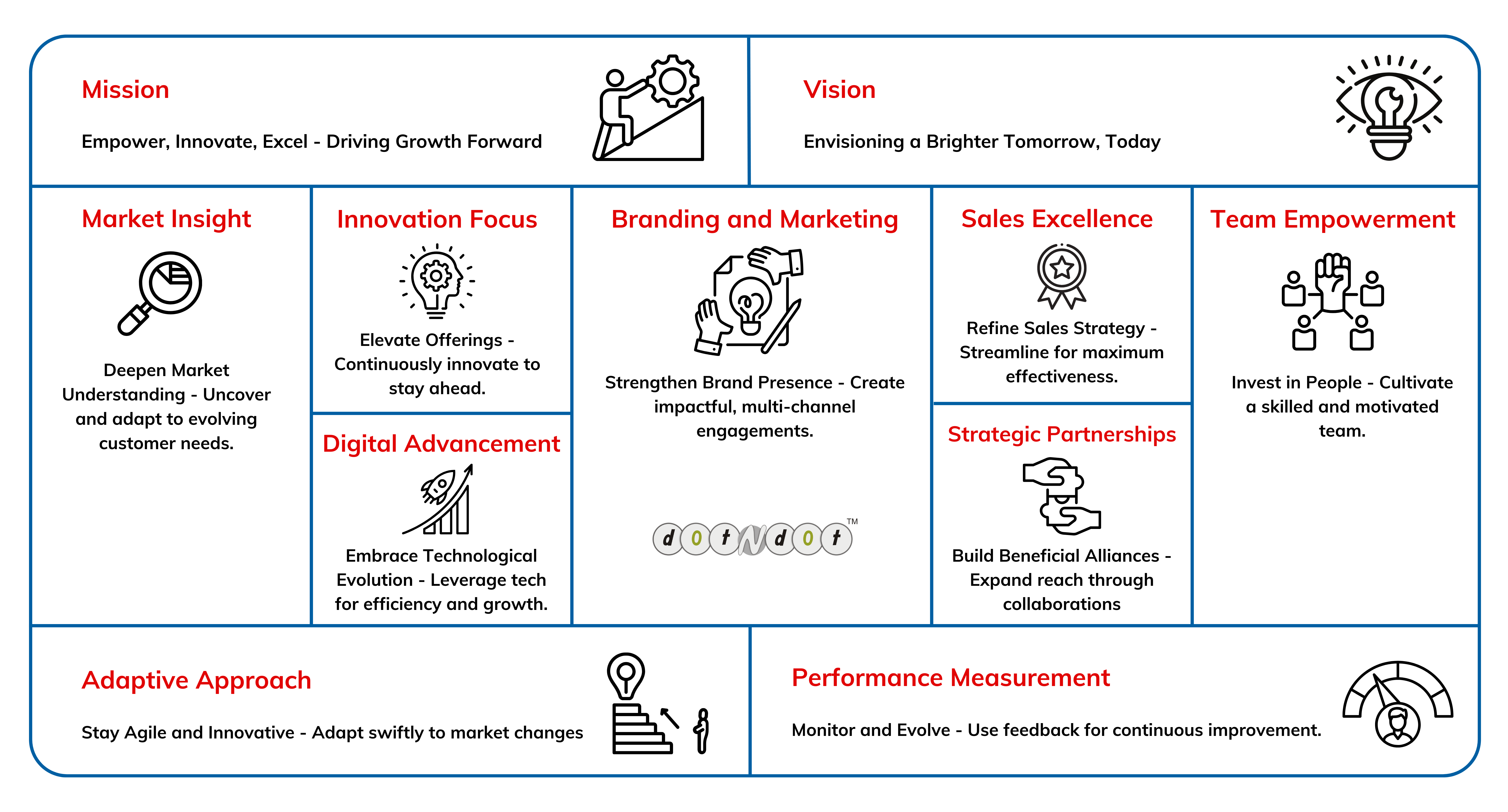 Our Digital Strategy services let you concentrate on what matters
Are you constantly addressing digital crises, diverting your attention from your primary business operations? If your digital strategies consume resources rather than enhance them, Dotndot can guide you toward the right path. As a professional Digital Strategy Services provider, we can equip you with the competitive advantage necessary to excel.
Cutting-edge tools that drive performance
Is your digital strategy more of a resource drain than an efficiency booster? It's time to change that narrative. With our professional Digital Strategy Services, we can realign your technology to become a potent catalyst for success, giving you the competitive edge you need.