Benefits of Social Media Marketing services provided by Dotndot
Are social media challenges causing distractions from your core business objectives? It's time for a change. With Dotndot, you can refocus on the growth of your business while we handle your social media concerns.
As a professional Social Media Marketing services provider, we're here to give your business the competitive advantage it needs. Here's how we can transform your operations:
Business Expansion: Let our social media experts manage your platforms while you focus on broadening your business reach.
Efficiency Increase: Our innovative social media strategies are designed to boost efficiency and productivity, enabling you to achieve more.
Predictable Budgeting: Say goodbye to unexpected social media costs. Our flat monthly rate provides comprehensive social media coverage without budget surprises.
Secure Protection: Your business and data security are our utmost priority. We shield you from unforeseen issues and unwanted breaches.
At Dotndot, we believe in strengthening businesses with technology and marketing, not overburdening them. Trust us to optimize your resources and steer your journey to success.
The Stages of a Social Media Marketing Campaign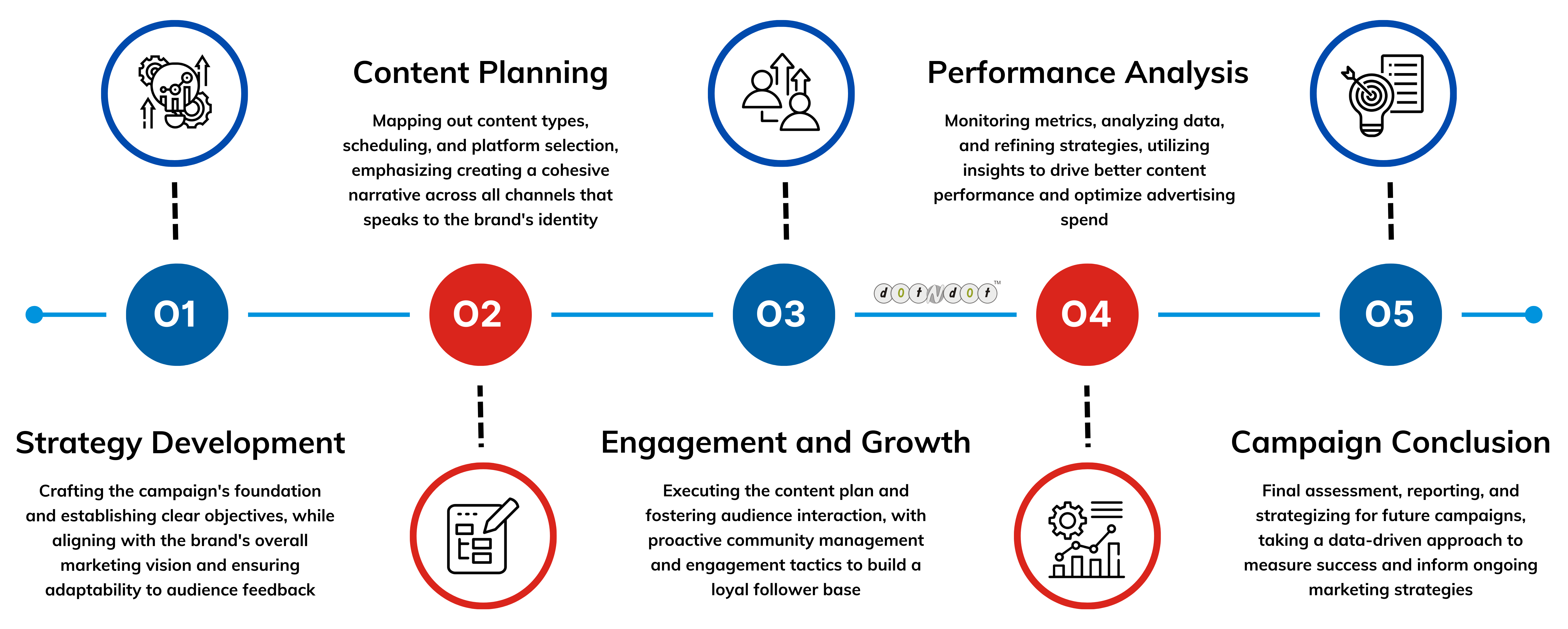 Our Social Media Marketing services let you concentrate on what matters
Are you spending more time managing social media than focusing on your core business? If your digital marketing strategy is draining resources instead of optimizing them, Dotndot can help you get back on track. Our professional Social Media Marketing services could provide the decisive edge you need.
Cutting-edge tools
that drive performance
If your social media efforts consume resources instead of enhancing them, we can steer you in the right direction. Our professional Social Media Marketing services can provide the strategic advantage you need.