Benefits of Brand Marketing services provided by Dotndot

Does the constant battle with Branding issues distract you from your main business goals? It's time to turn that around. With Dotndot, you can shift your focus back on growing your business and let us put out the Branding fires.
As a professional Brand Marketing services provider, we are here to give your business the edge it deserves. Here is how we can transform your business:
Business Growth: Let our Branding experts handle your Brand concerns while you concentrate on expanding your business horizons.
Productivity Boost: Our innovative Branding solutions are designed to enhance efficiency and productivity, helping you accomplish more.
Predictable Budgeting: Say goodbye to unexpected Brand expenses. Our flat monthly rate offers comprehensive Branding coverage without budget surprises.
Reliable Protection: Your business and data security is our top priority. We safeguard you from unforeseen issues and unwanted intrusions.
At Dotndot, we believe in empowering businesses with technology and marketing, not burdening them. Trust us to optimize your resources and guide your path to success.
Best Practices to be Adopted for Brand Development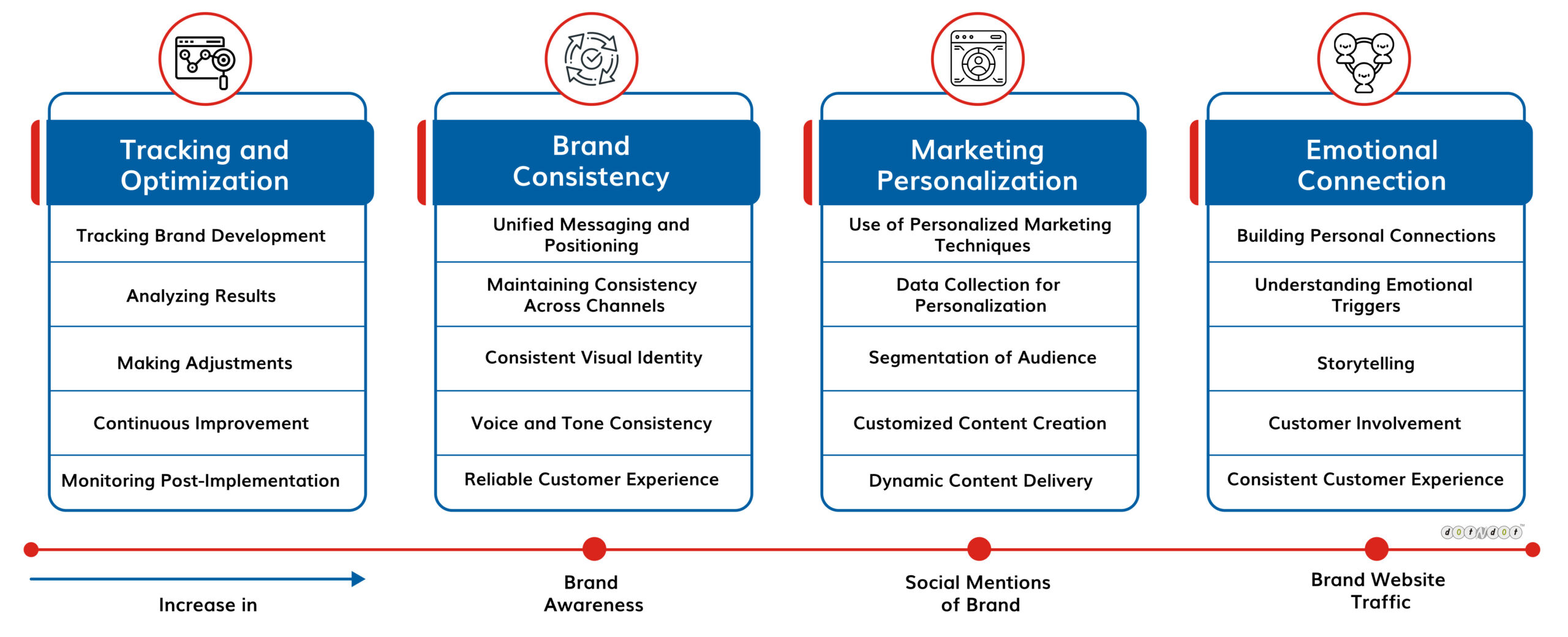 Our Brand Marketing services let you concentrate on what matters
Are you stuck firefighting Brand Marketing issues, diverting your focus from your core business? It's time to let Dotndot bring you back into the driver's seat. Our professional Brand Marketing services are designed to optimize your resources, not drain them. With Dotndot, you unlock the decisive edge to:
Stay tuned, the game-changer is here.
Cutting-edge tools
that drive performance
Is your branding strategy draining resources rather than streamlining them? Allow us to steer your brand back towards success. Our professional branding services are not just about managing – they're about optimizing, innovating, and giving your brand the decisive edge it deserves. Let's transform your resources into results together. Your brand's next level awaits.