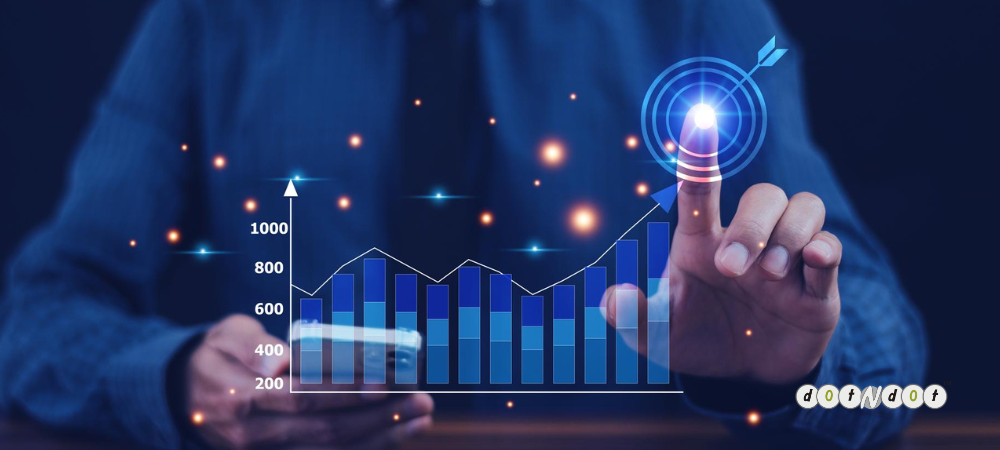 To accomplish the requirement of any business sale, we only need tools to ease your task as the software developer is a coding expert but useless with no PC. In such a way, performance marketing with no involvement of tools will find no results through digital marketing. Establishing great PPC campaigns can help drive website traffic and conversions. To do this, we have developed a list of performance marketing tools and software that helps highlight your business brand performance.
Performance Marketing Tools and Software
1. Google Search Console:
By using this, businesses can find organic performance and make amendments to drop or pause specific keywords from paid search bids.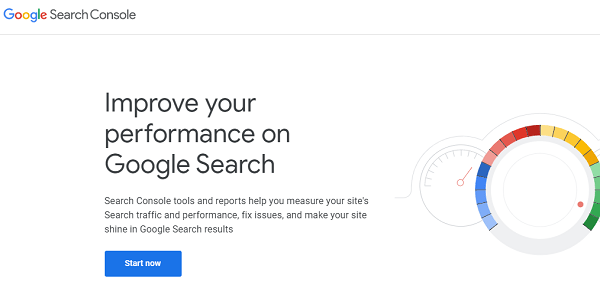 2. Marin Software:
It is the solution for tracking more than PPC ads, enabling businesses to track display, social, and search ads by supporting them on Google, Yahoo, Baidu, and Bing.
3. Hubspot:
Using this tool, the user can build the means of Google, LinkedIn, and Facebook to find the influencer of their business ads throughout the buyer's journey.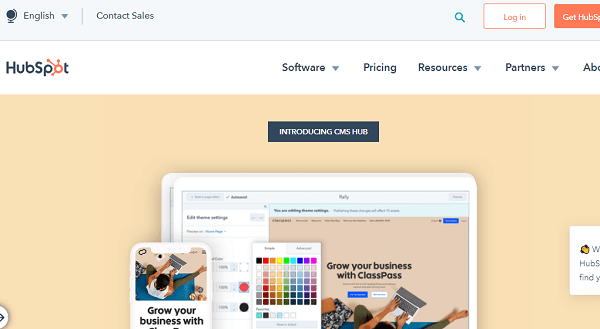 4. Google Ad Editor:
It is a free tool to create and edit ad campaigns that allow you to change the keyword bids. Also, it can manage the multiple accounts ad campaign in Google AdWords online and offline.
5. Big Query:
It helps to blend the data over different sources and data repositories that are most useful for businesses to do PPC.
6. Bing Ads Editor:
It enables you to streamline PPC advertising management. Directly importing data into the editor is possible using Google, which can be used to manage keywords, create campaigns, ad copy, edit ad budgets, etc.
7. Outbrain:
This is a native advertising channel that uses consumer behavioral data and targets ads by recommending blog posts, videos, articles, etc.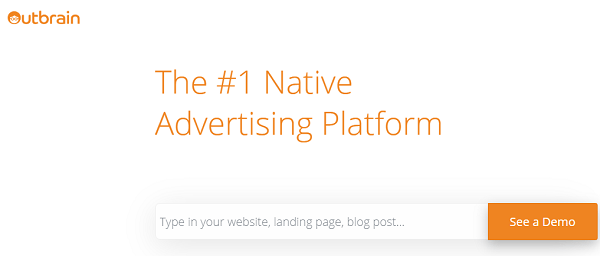 8. Spaceboost:
It AI-powered tool that enables Google and Bing advertisers to add profit for search and shopping campaigns.
9.AdEspresso:
This can be used to manage Google and Facebook ad campaigns.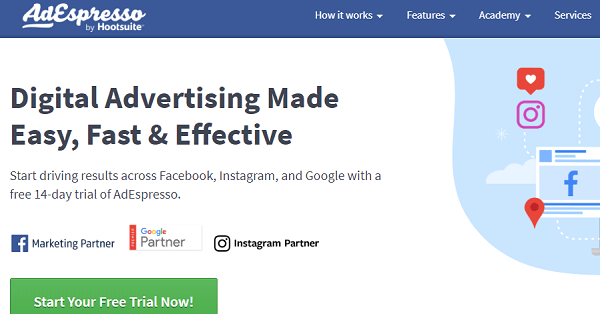 10. Optimyzr:
By using machine learning technologies, it helps in the automation of the optimization of advertising campaigns.
11.WordStream:
It improves Google AdWords performance by analyzing the data wasted on long-tail keywords, impressions, click-through rates, etc.
12.BuzzSumo:
You can analyze the competitor's performance on social media and trace the top shared content over social media channels.
13. Spyfu:
It helps to get the download of your competitor keywords list.
14. Google Trends:
PPC marketers can effectively use Google Trends as the free data source to obtain the analytics of search terms on Google.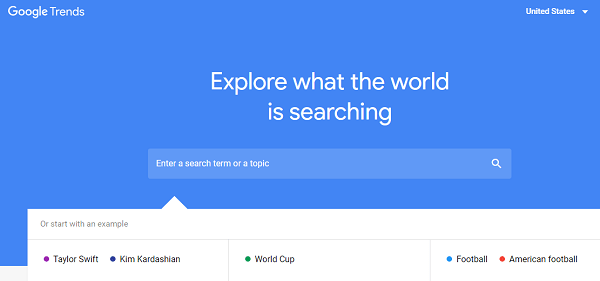 15. Taboola:
Taboola helps to find effective marketing results by delivering messages to the target audience.
16. Google Keyword Planner:
It is the most influential PPC tool for conducting keyword research that helps to improve SEO keyword performance.
17.TikTok:
It offers many bidding options like CPM, CPA, and CPC that target the audience using technology and demographics.
18. PPC Protect:
It helps avoid automated fraud clicks through IP-blocking technology that protects your budget on AdWords and campaigns.
19. Optimizely:
The conversion tool defines categories of your web pages that most engage the visitors and can help optimize the website.
20. Tenscores:
It recommends the steps to improve the quality score of Google AdWords.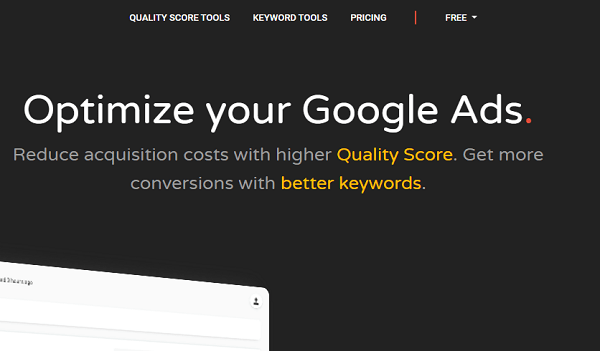 21. Invoca:
This tool can capture, track, and manage all critical business calls during your ad campaign.
22. Google Analytics:
The efficiency of your PPC ad campaigns and the performance of your business website can be measured with the help of Google Analytics.
23.iSpionage:
It is an intelligence tool that can be used to find the competitors' most valuable SEO data.
24. Pinterest:
Uploading the images on Pinterest provides a website backlink that helps in driving massive real-time traffic.
25.Smartly.io:
It is an automation tool that helps create, plan, measure, test, and launch ad campaigns within the platform.
26. Quora Ads:
No marketer has left without knowing Quora. The ad campaigns are served at the organic discussions where several relevant audiences used to participate.
27. Yandex Direct:
Using this, the ad campaigns can be served on mobile and desktop, along with the display banners.
28. Twitter Analytics:
The audience engagement can be discovered using this tool, and the demographics of the Twitter campaign audience will be displayed.
29. Google AdSense:
Using this, the advertisers can create and publish ad campaigns on Google or partner websites. This lets the publishers allow others to feed ads on different website sections.
30. Opteo:
It supports you in simplifying your Google Ads and offers data-driven insights by analyzing your targets and conversion data.
31. Analysis:
It can be used to make recommendations by optimizing the PPC ad campaigns that enable automation of ad testing.
32. Unbounce:
Unbounce is the only tool to remove an effective landing page that provides above 80 templates to build the required landing page.
33.LeadPages:
It provides simple and multiple landing pages that one can choose required.
34.AdForm:
It is the Demand-side platform that helps to launch the programmatic advertising with all tools that are required to track, identify, and engage the audience.
35.AdRoll:
The prospects can be converted to customers using this platform, and retargeting on social media channels and business websites is possible.
36.LongTailPro:
This tool can identify the best-performing keywords that reach the right audience.
37. Answer the Public:
This is a free tool that helps to research keywords and turn the keywords into questions that are relevant to you.
38. Canva:
By using this tool, you can create effective ad campaigns with a simple drag-and-drop interface.
39. Google Ads Scripts:
Google Ads Scripts can be used in everything from A/B testing to matching and competitor tracking.
40. Google Ads App:
This app allows you to make keyword bidding adjustments, find Google Ads recommendations, and disable or enable Google Ad campaigns, ad groups, or ads.
41. Criteo:
The retargeting tool helps advertisers find brand awareness, revenue, and traffic.
42. Facebook Ads Manager:
Getting short reports or statistics of your ad campaigns helps a lot.
43. Facebook Text Overlay:
Facebook doesn't allow ads that contain above 20% text, but if you feel that it is a central issue to launch an effective ad campaign, run ads using the Facebook Text Overlay Tool.
44.gifnText:
Create excellent Gifs that can be used to launch social and display ads.
45. Share as an Image:
It is an excellent tool for content marketers to make content creation effective. Along with that, it can be used to establish unique display ads.
46. Certified Knowledge:
Data analysis, optimization of your ad campaign quality score, and creation of several ad campaigns are possible with this tool.
47. Call Rail:
The tracking, analyzing, and recording calls can be done simply by using this tool while getting calls during your ad campaign. Moreover, it features the integration of Google Ads and Google Analytics.
48. Twilio:
It is also a call-tracking and analytics tool. Along with that, you can get phone numbers.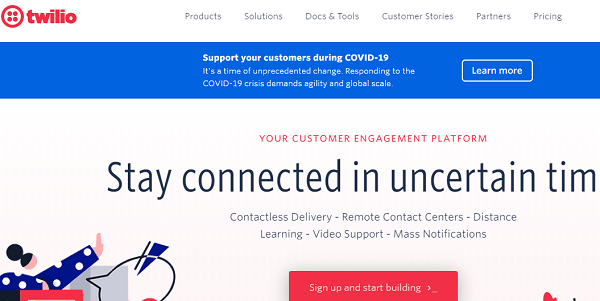 49. Google Ads Performance Grader:
Auditing your Google Ads account can be done within or below 60 seconds using this tool.
50.WordStream AdWords:
It provides feedback on ad campaign performance and generates metrics to improve and tailor the ad campaigns.
Conclusion
Running and promoting the ad campaigns to the audience is insufficient to find potential sales. It is necessary to launch the most successful ad campaigns that improve the performance of marketing.
To get the best Performance Marketing Consulting services, visit DotnDot.