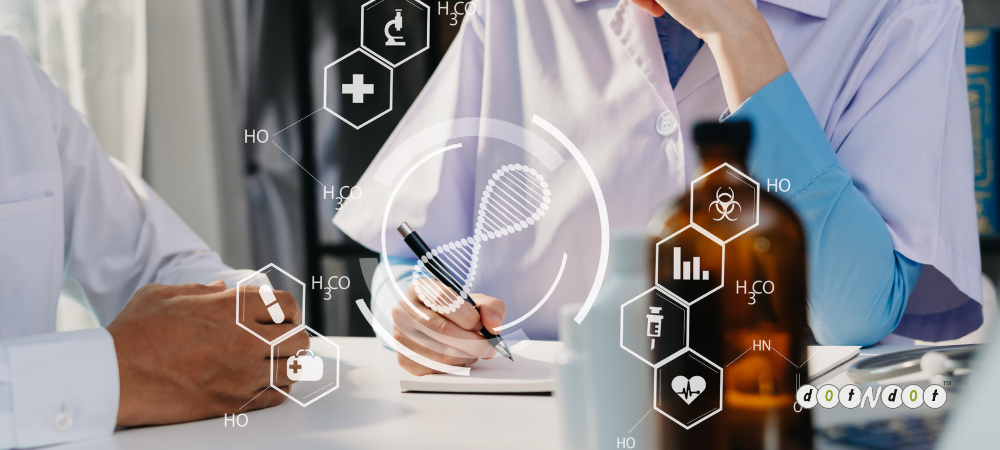 Marketing in the dental industry is critical, and it's becoming increasingly competitive to stand out in this market. In the past, the
marketing strategies
for dental practices have traditionally stayed relatively static; however, in today's technologically-driven world, digital marketing plays a more critical role in differentiating practices. Social media has proven to be a game-changer for many dental practices as it offers an interactive experience between the course and its patients and has the potential to attract new patients. We'll discuss the ins and outs of dental social media marketing so that you can understand how your practice can leverage these platforms to grow your practice, improve patient engagement, and drive long-term ROI. First and foremost, social media marketing for dental practices is all about building a community. Patients want to feel part of a larger conversation and can connect with their dental provider more personally. Twitter and Instagram are great platforms to showcase conversations and engagements with patients and before-and-after images to prospective patients. Be sure to incorporate hashtags to attract new followers and make it easy for patients to recommend your practice.
What is Dental Social Media Marketing?
Social media has become an essential part of our daily lives. It's a medium for staying connected with friends and loved ones and a powerful tool for businesses to reach out to their target audience. Nowadays, almost every industry, including dentistry, is utilizing the benefits of social media marketing. We'll discuss dental social media marketing, what it is, and how it can help dental practices thrive. Dental
social media marketing
promotes dental practices and services on social media platforms like Facebook, Twitter, Instagram, and LinkedIn. It involves creating relevant, engaging, and informative content for the audience and posting it on different social media channels. Dental practices can also use social media advertising to reach a broader audience or promote a specific service or event.
Dental Social Media Marketing – How to Use it for Your Practice?
Over the years, social media has become an integral part of our lives. It has transformed how we communicate with others, stay updated on the latest news and trends, and even conduct business. Social media is no longer just a platform for entertainment; it has become a vital marketing tool for companies to reach out to their target audience. We'll delve into dental social media marketing and how it can be used to grow your dental practice. First and foremost, dental social media marketing involves using social media platforms to market your dental practice effectively. It consists of various strategies, including creating content, managing social media accounts, and interacting with followers. Some examples of social media platforms you can utilize for your practice include Facebook, Instagram, Twitter, and LinkedIn. Each forum has unique features and audiences, so choosing the best venue for your training is essential.
How to Optimize Your Dental Social Media Marketing Strategy?
Social media platforms are essential tools for businesses, including dental practices. With millions of users engaging on these platforms daily, social media is an excellent platform to promote your dental practice, connect with patients, and build a solid online presence. If you still need to implement a dental social media marketing strategy, now is the time to start. We will discuss optimizing your dental social media marketing strategy to help grow your practice.
The Importance of Dental Social Media Marketing for Your Practice?
As a dental practice owner, you may wonder how to effectively market your practice to potential patients. While traditional marketing methods such as word of mouth and flyers still work, social media has become an increasingly vital tool to promote your practice. In this post, we will discuss the importance of dental social media marketing, what strategies to use, and how it can benefit your practice.
How Can Dental Social Media Marketing Transform Your Practice?
Social media has become an integral part of our lives. We use it to connect with friends and family, keep up with the news, and discover new products and services. But did you know that social media can also help you grow your dental practice? By leveraging the power of various social media platforms, you can reach a wider audience, connect with existing patients, and attract new ones. We'll explore how dental social media marketing can transform your practice and take it to the next level.
Unveiling The Power Of Dental Social Media Marketing?
The booming digital marketing era has brought a significant shift to the world of dental marketing too. Social media has emerged as the most powerful among all the available options for marketing your dental practice. Dental social media marketing is the modern way of advertising where dental professionals use social media platforms to build brand awareness, engage with their followers, and attract new patients. We will explore the essence of dental social media marketing and how it can benefit your dental practice.
Benefits of Dental Social Media Marketing?
Improved Patient Communication
Connecting with patients is a crucial aspect of dental services. Social media platforms, such as Facebook, Instagram, Twitter, and LinkedIn, allow dentists and dental clinics to build and maintain relationships with patients beyond the traditional doctor-patient relationship. Patients appreciate when their dentist or clinic responds promptly to their inquiries, addresses their concerns, and shares valuable information about dental health. Social media platforms provide a channel for dental services to answer questions and provide advice, improving the overall patient experience.
Building Brand Awareness
Social media is a powerful tool for building brand awareness for dental services. By posting informative, engaging, and relevant content on social media platforms, dental services can capture the attention of potential patients and create a positive impression of their brand. Consistently posting quality content also keeps dental services top-of-mind among existing patients. Social media can help dental services establish a reputation of being knowledgeable, trustworthy, and approachable by regularly sharing pictures of before-and-after dental work, educational, and positive patient reviews.
Cost-Effective Marketing
Traditional advertising methods, such as TV, radio, and print ads, can be expensive and may only sometimes reach the intended audience. On the other hand, social media marketing is a cost-effective way to target and reach specific demographics. By setting up targeted ads on social media platforms, dental services can reach potential patients in their geographical location, age group, interests, and more. With the proper targeting, social media marketing can generate leads and conversions with an affordable budget for small to medium-sized dental services.
Improved SEO
Search engine optimization (SEO) can improve a dental website's visibility on search engines like Google, Yahoo, and Bing. Social media is one of the ways that a dental service can boost its SEO. When dental services publish high-quality content on social media platforms, they increase their chances of being found and linked to by potential patients. The more shares and engagement a post receives, the higher the website's SEO ranking can become, leading to increased visibility amongst search engine users.
Competitive Advantage
Social media marketing is no longer a new concept in the business world, but it's surprising how many dental services have yet to embrace this tool. By implementing a strategic social media marketing plan, dental services can gain a competitive advantage over competitors not using social media. By engaging with current and potential patients on social media platforms, dental services can build relationships, showcase their expertise, and promote their services, increasing brand loyalty and revenue.
Conclusion:
Social media can be a potent tool for dental practices that want to expand their reach, build greater patient engagement, and ultimately grow their practice. However, developing a comprehensive social media strategy tailored to your practice and your target audience's needs is essential. Your practice can maximize its social media impact by building communities, creating custom visuals and messaging, leveraging video content, and targeting your ads. It's also important to remember that social media should be one of many tools in your digital marketing toolkit to help you achieve your overall business goals. With the right strategy, social media marketing can be a valuable asset for dental practices seeking to stay current and grow their patient base.