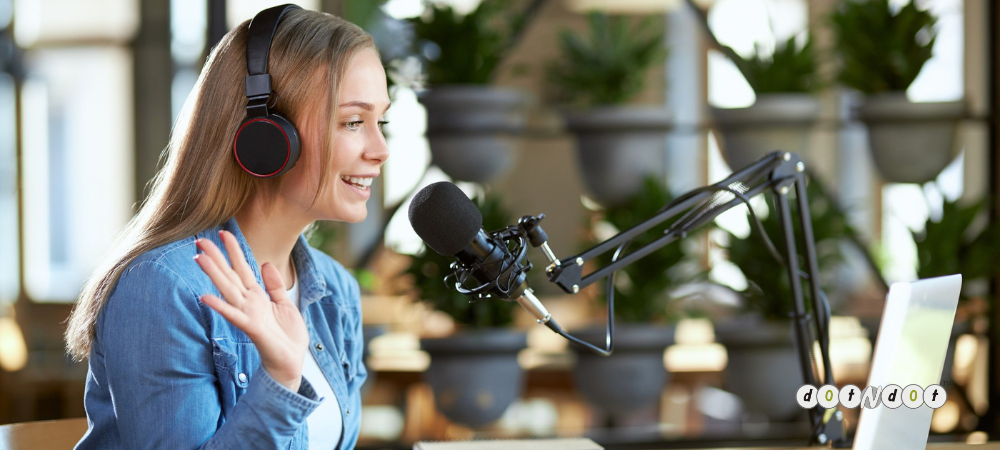 Digital audio has huge consumer demand; it may be streaming radio, podcasts, and music, as most users spend time-consuming digital media. The advertising landscape is completely changed through the evolution of digital marketing and the requirement of business professionals and marketers to reach customer expectations. Here is the digital audio marketing and advertising statistics list that helps businesses understand the change in global advertising through audio.
Digital Audio Marketing and Advertising Statistics
Almost 40% of digital audio users find voice ad campaigns, especially on smart speakers, that drive more massive engagement than social media: TV, print, and online ads.
Though the online audio advertising market is still blossoming, the offline radio ad market is rising to $21 billion.
Consumers listen to almost 1 to 5 hours of podcasts or music per week, and most are moving to mobile devices.
The digital audio ad revenue is more than $2.3 billion.
The United States audiences will listen to digital audio for more than 11 hours.
1/5th of U.S. users will not listen to digital audio content.
1/3rd of the consumers use voice-activated speakers in listening to podcasts or music.
61% of businesses plan to increase the digital audio advertising budget, i.e., more than 35%.
By considering the report, 50% of users listen to digital audio while cleaning, cooking, and cooking other activities at home.
Smartphone users spend 2 hours and 55 minutes using apps, mainly listening to digital audio and connecting with people on social media.
More than 197 million Americans know about podcasts.
Over 2 million podcasts registered on Google.
32% of U.S. people will listen to podcasts once a month.
The business brands spent about $497+ million, primarily on podcast advertising.
54% of podcast users make buying decisions after listening to product advertisements.
There are more than 750,000 active podcasts.
The business brands found a 14% rise in purchasing products or services through the launch of ad campaigns on business podcasts.
SoundCloud will get 45% when the creator's music makes $1000; the rest, $550, will be assigned to the creator.
SoundCloud pays almost $3 for every 1000 plays.
SoundCloud is a trending music streaming platform in the world market, reaching more than 175 million active users monthly.
Some podcast monetization platforms are Panoply, Gimlet, VoiceAmerica, Wondery, etc.
More than 74% of podcast consumers listen to podcasts to learn something.
The podcasts personify almost 10% of all content that millennials want to listen to.
Almost 56% of podcast users are male, and 44% are female are using podcasts.
65% of American podcast consumers use mobile or portable devices as their primary devices.
The Interactive Advertising Bureau report from Digital Audio Buyer's Guide 2.0 states that Kia's gambit paid in huge through the campaign, generating almost 10.5 million impressions and lifting the brand to 30%.
Music streaming platforms like Spotify and other podcast accounts hold 155 more consumer digital media minutes.
More than 61% of podcast listeners buy the products or services through ad campaigns.
Above 70% of the podcast listeners identify the product name mentioned in the podcast promotion.
Spotify launched PMP envisioned to serve audio ads to its more than 70 million global ads-supported users.
More than 30 million Spotify users are intended to pay monthly fees, especially for the ad-free version of music.
More than 24 million people in the U.K. use podcasts weekly to listen to something else.
Through geo-targeted audio ads in the U.K., above 67% of podcast users are likelier to visit the store after listening to the ad.
Statista said the number of digital radio listeners increased to more than 191,6 million.
Spotify accounts for over 100 million consumers worldwide, and 83 million are paid users.
About 17 million non-paid Spotify users use non-premium services and listening ads.
Mobile plays a vital role in driving the programmatic audio revolt that more than 75.8% of U.S digital audio listening happens only on a mobile.
Desktop accounts drive 24.5% of U.S. digital audio listening.
A Million Ads personalized audio advertising campaign found that customized ads generated 2.4X more conversions from the listeners than generic ad listeners.
The podcast listeners are intended to have higher education or college and more than $100,000 household income. It lets businesses treat them as the most valuable audiences while targeting.
Mobile users spend almost 25% of their time listening to podcasts, other audio, and music.
More than 45% of podcast listeners are enjoying $250,000+ in annual household income on average.
More than 43% of podcast users use Spotify to listen to podcasts.
Apple holds more than 60% of podcast downloads.
Almost 52% of podcast users are listening to the entire episode.
Statista states that 90% of podcast consumers intend to listen to podcasts from home.
94% of podcast users used to be active on at least one social media platform.
Businesses in the market spend more than $497 million, primarily to launch ad campaigns on the podcast.
More than 39% of small-scale and medium-sized business owners are podcast users.
Amazon Prime holds more than 105 million active podcast users.
Conclusion
The above statistics show how significant digital audio marketing plays in the future of business brands that enables the brands to find potential sales. Digital audio marketing has become the trending marketing strategy to find huge business sales. Most businesses are in the lack to implement exclusive digital audio marketing strategies.