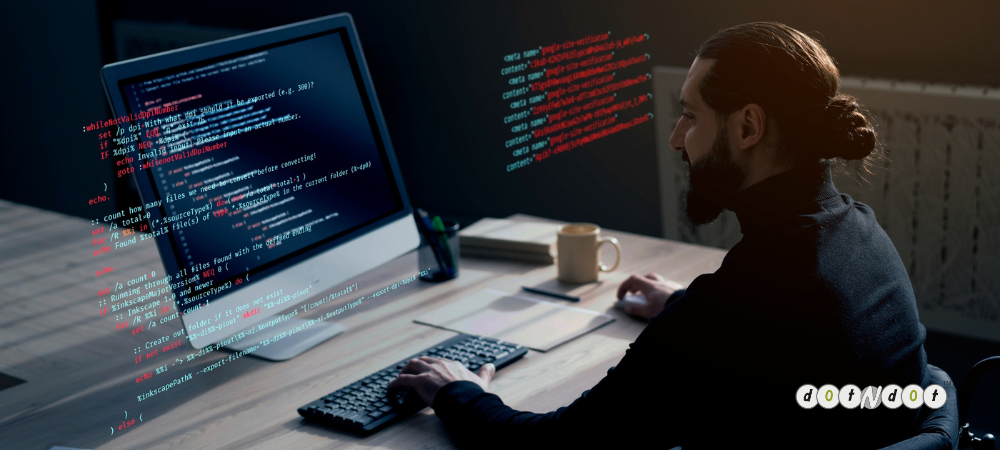 There's a lot of talk about WordPress as an enterprise CMS. While some great companies have successfully used WordPress for their business, the reality is that it takes a lot of work to make it happen. This blog post will discuss some strategies for using WordPress as an enterprise CMS and the challenges you'll face.
The word "enterprise" often conjures up the idea of large, powerful companies like Google or Apple. But WordPress can also be an enterprise CMS. It's surprisingly easy for small and medium-sized enterprises (SMEs) to use WordPress as their website platform because it is free and open source. This makes it much easier on budget constraints than other platforms; however, SMEs still need to ensure they take advantage of all the features that make WordPress one of the most scalable platforms today.
What is Enterprise WordPress?
WordPress is what you're thinking of. It's an excellent platform for building websites because it has easy-to-use and set-up features, but they're also advanced enough that designers can create beautiful sites without too much trouble.
Enterprise WordPress is a solution for large companies needing to publish web content. It's great because it offers built-in security and maintenance tools.
WordPress is an open-source content management system that can be installed on a web server. It offers a variety of free themes and plugins, which are used to modify or enhance its functionality for business websites.
Well, Enterprise WordPress is the most popular CMS on the internet. Many companies, including Microsoft, Apple, and Facebook, utilize it.
Why Use WordPress as an Enterprise CMS
WordPress has become one of the most popular Content Management Systems on the market. Its immense flexibility is an excellent tool for any company creating an online presence.
WordPress is also great for enterprises. It offers many features and can be used to promote new products, provides an easy way to manage social media accounts, and allows you to create custom plugins.
When to use WordPress as an Enterprise CMS
WordPress is the most popular CMS in the world. However, it's not always appropriate for enterprise applications.
While WordPress is an excellent solution for personal or small business websites, it's not the best for large enterprises.
One of the best Enterprise Content Management Systems is WordPress. It's robust and has a large community to help you with problems.
Benefits of using an enterprise-level CMS in your organization
CMSs help reduce the risk of security breaches
CMSs can be used to manage content in a variety of languages and cultures
Content management systems give you more control over how your content is displayed, including images and videos
A CMS is a web-based application that allows you to manage your site content
It's easy to use and can be accessed from any device with internet access, including smartphones
The interface lets you edit text, images, videos, and other media types easily
You can also schedule posts for future publication or delete old ones if they're no longer relevant
Most importantly, it will help keep your website organized and up-to-date
An enterprise-level CMS is scalable, meaning it can grow with your business
You have access to a wide range of features and tools across all platforms
It's easy for your team to collaborate on content creation and management together
Your website will be more secure because the CMS has an updated security system in place
There are many templates available, so you don't need to spend time designing your site from scratch
All data is stored in one place, so it's easier to access and share
You can easily make changes to your website or blog without having to hire a developer
It makes it easy to track the performance of content and marketing campaigns
Your content is more secure thanks to the CMS's security features
You can add new pages or edit existing ones with a few clicks, saving you time and money
The CMS will automatically generate site maps for your organization's website, making it easier for visitors to navigate their way around
The CMS makes collaboration between team members easy- you can share content with colleagues and edit it together in real-time
You'll have access to a team of experts who can help you with any problem that arises
Your site won't go down due to an error or bug because professionals are constantly updating the CMS
You'll save time and money since all your content is already pre-written, formatted, and ready to publish
Increased security
Decreased downtime
Improved SEO performance
Mobile-friendly website
Easier to find and update content
Faster page load times for your website or app
Better security, as it's more challenging to hack a site with an enterprise-level CMS.
More options for design and layout
Increased productivity
Reduced IT costs
Improved customer experience with your website
Better SEO rankings for organic search results
All content is automatically backed up on the cloud
A central dashboard for all content management tasks
Content can be translated into multiple languages with ease
What is enterprise WordPress, and how does it differ from traditional WordPress
Enterprise WordPress is a version of the popular content management system modified to be more secure and reliable for companies using it on their website. The main features are enhanced security, scalability, performance, speed, usability, and reliability.
Enterprise WordPress is available for servers that large organizations use. It offers more security, plugins, and themes than traditional WordPress.
When we talk about WordPress, most of us think about the open-source software millions of people use.
Enterprise WordPress is a version of the popular open-source software designed for large organizations.
It has features such as security, scalability, and customization
Traditional WordPress is built for small to medium-sized businesses
Enterprise WordPress is a version of the popular open-source content management system
It differs from conventional WordPress in that it has more features and capabilities
Features include security, scalability, and performance optimization, among others
The enterprise edition also includes 24/7 support
Enterprise WordPress is a more robust version of the traditional WordPress
It's a desert for companies that need to manage multiple blogs or websites, and it comes with features like multisite functionality, enhanced security, and scalability
Unlike traditional WP, which is unrestricted, enterprise WP costs money to use
Enterprise WordPress is a managed solution
It provides enterprise-level support for large organizations with specialized needs.
Enterprise WordPress includes content moderation, a private dashboard, and 24-hour security monitoring.
There are two types of licensing: Dedicated and Shared
Traditional WordPress is designed for individuals and small businesses
Enterprise WordPress is a more robust platform that companies of all sizes can use
The features in enterprise WordPress are tailored to the needs of larger organizations with multiple users
Features such as WYSIWYG editing, image uploading, and user management make it easier for teams to collaborate efficiently
Enterprise WordPress is a custom CMS that can be tailored to your company's needs
It company security and scalability than traditional WordPress
Large organizations with a complex website need typically use it
Benefits of using enterprise WordPress for your company or business
Allows for scalability
Enterprise-level security
It helps you manage your content marketing strategy
Provides a scalable and secure solution to store your data
WordPress is free, so you save money
You can customize your site to fit your brand
The platform is easy to use and navigate
You have access to many plugins that can be used for everything from social media integration to security features.
You can create a professional-looking website without having to know how to code
Enterprise WordPress is easy for beginners and experts because it has many features.
It's easier than ever to add new pages or update content.
The free version of enterprise WordPress is perfect, too, but the pro version gives you more control over your site's functionality.
The site's themes and plugins are available for purchase or download
WordPress updates automatically, so you don't have to worry about spotty patches
You can easily find help on the internet with just a few clicks of the mouse
It's easy to customize yourIt'ssite with no coding skills required
There are lots of themes and plugins to choose from
It's easy to set up, even fIt'son-techies
You can get support anywhere in the world, 24/7
Your website will be faster than a DIY site builder like Wix or Weebly.
Disadvantages of using Enterprise WordPress
Enterprise WordPress is more expensive than standard WordPress
It's harder to customize the feel of your site with Enterprise WordPress
You have a smaller selection of plugins available with Enterprise WordPress
Enterprise WordPress is not free
The interface may be too complicated for novice users
There are fewer themes and plugins available to use
Enterprise WordPress is expensive
Updating your account is difficult because you must contact the company for help.
Limited themes are available, and they're not as customizable. They're platforms like Squarespace or Wix.
It's hard to customize a plugin's Enterprise WordPress
Limited customization options
More expensive than other WordPress hosting providers
There is no control over who has access to your site's files and databases
site administrator can make changes without your permission
You can't customize the code
The theatre has no plugins to help with SEO or security
Enterprise WordPress is expensive
It takes a long time to create your website
The Future of Enterprise WordPress
According to Gartner, by 2020, 75% of the Fortune 500 will have a Chief Digital Officer. Unsurprisingly, WordPIt is increasingly vital in how businesses are built and managed.
The future of Enterprise WordPress is bright. The enterprise themes and plugins market has grown 27% in recent years alone!
Enterprise WordPress is the future because of its flexibility and customizability.
Conclusion:
Some best practices should be considered if you want to use WordPyou's CMS for your company. We can help with this and more by providing Enterprise WordPress consulting services.
"Enterprise WordPress" is a "term that summarizes "the best practices for using WordPress as an enterprise content management system. While it may seem daunting to try and figure out how to use WordPress in your business, we have compiled a list of strategies for successful implementation.
Contact us today if you want help implementing these principles with our team of experts, who are ready and waiting to partner with you!