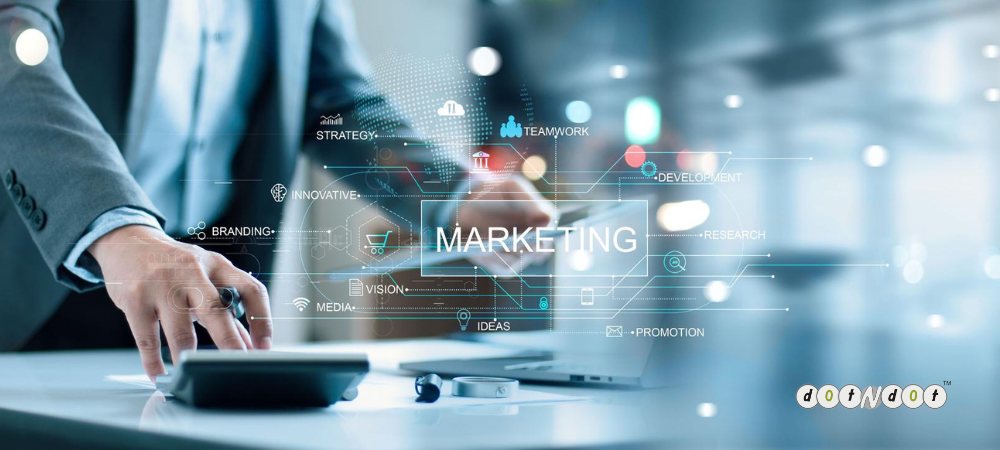 While you intend to hire an external digital marketing agency, the only thoughts that whirl in your mind is that they write posts for blogs, market your products or services on social media and launch ad campaigns. Moreover, in the background, they put considerable effort into ensuring that your brand reaches the customer search queries they are looking for. It's not as simple as you think, and they work for many years to satisfy hundreds of businesses like yours. They are the communication bridges between customers, clients, and companies that add success.
Reasons To Hire an External Digital Marketing Agency
1. Digital Marketing Expertise:
They deal with different businesses through which they can find better ways to launch your digital marketing successfully.
2. Engage Social Media:
As they already engage the audience on multiple platforms, they can easily manage and engage your social media audience by reaching a million profiles.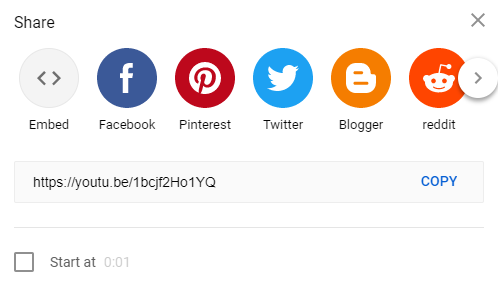 3. Connect with Relevant Industry:
Here, research on your industry, best practices, and competitors is crucial to launching successful campaigns, which is possible through expert digital marketing agencies.
4. Result Oriented:
Digital marketing agencies can find potential sales where the agencies spend considerable time finding new software and technologies to get your esteemed results.
5. Find New Customers:
They have plenty of skills in building social media profile configuration, so they attract several audiences and make conversions.
6. Brand Reputation:
In a short time, they put effort into finding better strategies to help get the brand's reputation globally.
7. Long-term Relationship:
The expert digital marketing agency is already handling several businesses. They can find what the customers are intended and whatnot. This helps to build long-lasting customer or client relationships.
8. Successful Digital Advertising:
They have an in-house client-dedicated team to launch the most successful digital ad campaigns by implementing practical approaches.
9. Manage Budget:
They plan to reach all your business goals within the Budget they can afford.
10. Find New Perspectives:
They have to work hands-on with different marketing professionals, businesses, and industries that let them learn and develop the techniques and implement them in various business categories.
11. Meet Business Targets On-Time:
The in-built multi-teams of the agency might have much knowledge of working with different marketing automation tools, and they can reach your business target on time by launching successful campaigns.
12. Growth of Business Space:
The real-time business contacts they have, along with the customer engagement capabilities, can let you find more business opportunities.
13. Consistency:
The agencies work full-time to meet client expectations by building consistent marketing campaigns on various platforms.
14. Strategic Approach:
The only goal of a digital marketing agency is to deliver successful results within the given deadline and to do that; they execute real-time workable marketing strategies.
15. Break Online Competition:
You wouldn't find much time to tailor your internal team to dig new methods that work on competitors, but the agencies can do it to beat your competitors.
16. Competitor Performance:
You can easily find the performance of your competitors by analyzing their performance in the market offered by the agencies' internal teams.
17. Low Business Risks:
Most businesses can't handle the risks that arrive instantly, whereas agencies can easily take such risks on time with their expertise in marketing approaches.
18. Latest Trends and Technology:
Most brands focus on promoting through social media platforms but can't find the time to launch the audience's intended content. They can let you discover new trends.
19. Content Marketing:
The audience is always looking to get in touch with new and fresh content, and the agencies can provide the best content marketing tips that find the audience's attention.
20. Tracking Analytics:
The expert teams of the agencies can generate analytics reports from various social media channels using different tools and software.

21. Video Live Streaming:
As live video streaming is the premier way for any business to grab the audience's attention, agencies can find effective engagement for live-streaming events.
22. Rejuvenate Fresh Ideas:
Most businesses are sticking to old dead marketing methods that pull out of the market, whereas the agencies are in the mindset of fetching new business ideas.
23. Lower Commitment:
You don't need to commit that you are not responsible for interviewing, resourcing, or recruiting the team.
24. Measuring Success Rate:
Collaboration with an external digital marketing agency can let you measure the project success rate at your fingertips with their performance.
25. Scalable Business Results:
The agency supports you in defining the Key Performance Indicators that can easily let you measure the business results.
26. Numerous Tools:
If any business wants to inherit the advanced tools, they might backstep in implementing them as they are more expensive, but the agencies can offer trending tools.
27. Professional Native Ads:
Native advertising is trending in the present marketing world, and the agencies can launch organic ad campaigns on multiple digital media platforms that let the customers interact more with your content.
28. Team Effort:
The agencies can provide a professional team with experts in copywriting, social media management, data tracking, performance optimization, design, analytics, etc.
29.No Team Maintenance Problem:
When you have an internal team, you need to invest more and more to maintain them, whereas the agencies can offer full-packed services within a small budget.
30. Time Management:
The feel-good sentence is that you can save a lot of time and don't need to be involved in sales as they take the role and help improve your business growth.
31. Digital Copyrights:
Copyright Infringement is the most common issue that every business faces now. They hire expert advocates and take the competitor's copied content.
32. Better Hiring:
If you don't get an expert internal team, they can help you find the better staff that fulfills your business objectives.
33. Quicker Lead Generation:
As lead generation is the primary source for business sales, they can reach real-time lead generation platforms like LinkedIn.
34. Deliver Quality Content:
They might have expert content writers, marketers, and management to distribute high-quality content to your audience.
35. Better Business Career:
Collaborating with expert digital marketing agencies can improve your business's growth.
36. Find New and Potential Influencers:
There are massive influencers in the market, and it isn't easy to find the best one in such cases; you can partner with agencies to hire the one you want from multiple.
37. Bridge Communication:
As they have high marketing skills, they can find you the best way to build strong communication with your customers.
38. Improve ROI:
ROI is the cookie for all businesses that they want to find. The sales, website traffic, social media engagement, etc., are required to keep the ROI constant. Agencies can do this.
39. Cut-off In-house Team Salary:
The increment of staff salary for the moment is the overburdening Budget for the businesses, and to lower those expenses, hire a better digital marketing agency.
40. Multi-client Approach:
They can support you by offering several business contacts that help grow your business brand.
41. Building Brand Trust:
Building customer trust is the most challenging task for businesses, which can drive massive sales and ROI. The agencies can generate effective plans to build brand trust.
42. Focus on New Business Strategies:
This is the best way to fetch the new marketing strategies and techniques that damn sure dig the successful results.
43. Easy Tracking of Results:
They offer you a single dashboard through which you can easily access and track all your business profile results.
44. Dedicated Web Partners:
Effective web designing and development can drive massive website traffic by finding ways for search engine optimization and marketing services. To get into that, hire the best agency.
45. Focus on Priorities:
You can concentrate more on the most preferred business objective by spending added time.
46. Productivity:
Each penny you spend on the agency goes to the delivery of the productions where you need not pay much more on equipment and benefits, etc.
47. Creativity:
They always put effort into launching new and innovative ad campaigns that reach your target audience.
48.No Hunting of External Resources:
You don't need to be the hunting hound to research different sources to get the marketing stuff.
49. Share the Content:
They help you share your content on multiple platforms through several real-time audiences that can bring brand awareness to the new audience.
50. Effective Customer Service:
They support you in efficiently offering customer services to your audience or clients.
Conclusion
When hiring a digital marketing agency, you need to concentrate on some aspects that elevate the capabilities of the worthwhile and successful results-driven agencies you are looking for.
Contact DotnDot for these services.