Funnel Marketing: A marketing funnel is a unique breed that adds charming sales beauty to your business in the market. Several marketing funnel tools are available to bring gregarious growth to your business by reaching a broader range of audiences. Here we have listed the top-performing marketing funnel tools that help drive the brand reputation.
Funnel Marketing Tools
1. Unbounce:
Creating different landing pages is possible with Unbounce, including publishing and testing landing pages where external technical skills are not required.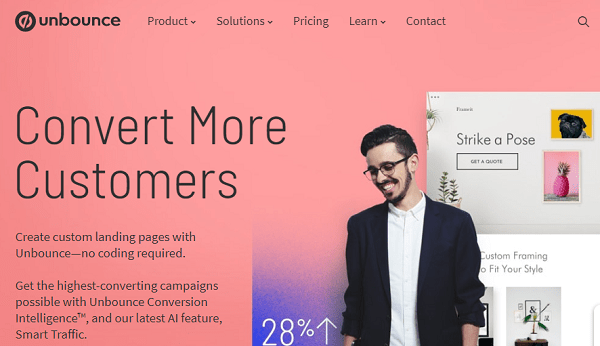 2.KISSmetrics:
This tool helps in converting people to potential leads and also in the creation of customized landing pages.
3.SumoMe:
This tool helps conduct the A/B testing and offers tools that enable the business to gather email addresses.
4. Formstack:
The creation of forms and themes, improving the submissions, and the management of submission data in a single system, etc., are enabled over this tool.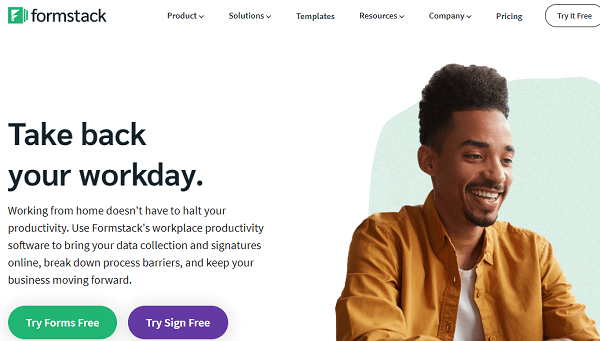 5. Pardot:
They enable you to conduct the lead score, which can be used to filter the potential leads.
6. Designrr:
This tool helps create eBooks, transcripts, flipbooks, etc., through automation, which can be used as the factors of lead magnets.
7. Wishpond:
You can use the Wishpond to launch user-generated content to drive business engagement.
8. Landingi:
Features like split testing, integration of huge lists, and drag-and-drop builder are available to build helpful landing pages.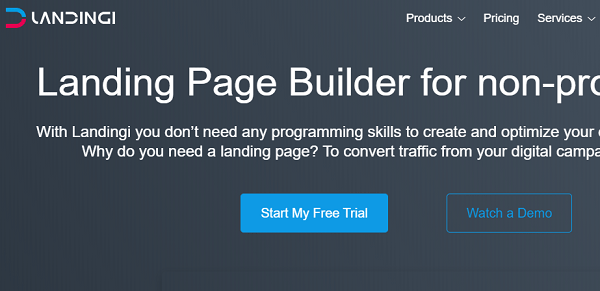 9. Funnelytics:
By using this, the scaling of business stats helps make profits and generate effective results. This is the medium for mapping funnels.
10. Funnelflows:
This tool can be used in the creation and visualization of marketing funnels.
11. Intercom:
The delivery of complex messages can be done automatically with this tool's help, and it provides conditional logic in answering the live chat questions.
12. Snitcher:
This tool integrates with Google Analytics and allows you to segment the website visitor based on their actions.
13.SendinBlue:
This is the email marketing tool that helps to generate and send emails to customers with the right message at the right time.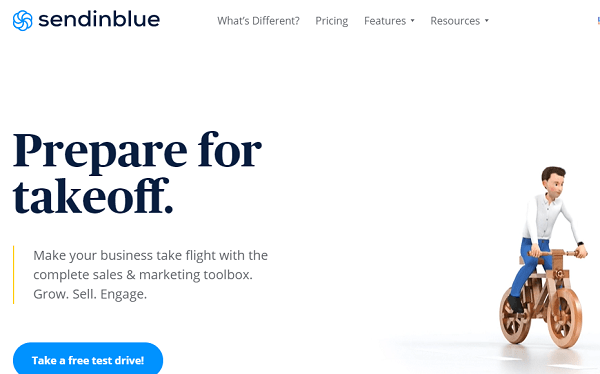 14.ActiveCampaign:
Businesses can launch the most personalized emails depending on the link clicks, email opens, etc., that can be used to find sales information.
15.ClickFunnels:
It offers the webpage editor a drag-and-drop option, creating a sales funnel to make conversions possible and enabling Facebook and email marketing automation.
16.Sumo.com:
The features like email list collection, social sharing button, the integration of videos and CTA, etc., in the webpage or article are done.
17. Thrive Leads:
Businesses can use this WordPress plugin to drive email subscribers.
18. Zipify Pages:
This is one of the most trending tools, as it offers the drag-and-drop option to create great landing pages for mobile devices.
19.FunnelDash:
This tool can be used to generate audits and reports for Facebook advertising.
20. Deadline Funnel:
The product launch campaigns, email countdown times, and landing page countdown timers can also be done using this tool.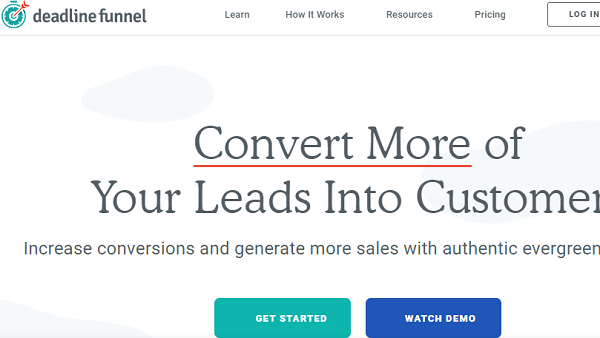 21. Salesforce:
It offers a single dashboard that businesses can use to reach online communities, IoT technology, advertisers, apps, emails, and social media.
22.HubSpot:
HubSpot is the #1 in creating ad campaigns, marketing automation, social media, A/B testing, email marketing, and lead analytics.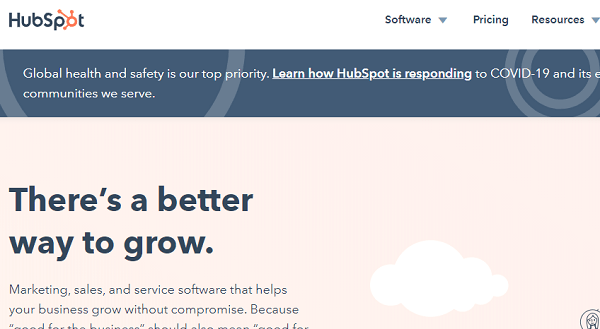 23.InfusionSoft:
It is the all-in-one solution where the business intended features, like integration of apps, customization of ad campaigns, sales automation, and advanced marketing, are offered.
24. Leadpages:
This is one of the best marketing funnel tools through which businesses can find lead-generation software and create conversion-driving landing pages.
25. Slingshot:
It offers different types of design templates through which you can create a helpful business website.
26.OptinMonster:
Improve the email lists, increase sales conversions, and find more potential leads with a conversion optimization tool.
27.SamCart:
Create effective checkout pages, upsell pages and sales pages, etc., by using drag and drop builder.
28. Instapage:
Through this, businesses can build high landing pages with the functionality of the drag-and-drop option.
29.ActiveCampaign:
It is a tool for making sales, Content Resource Management (CRM) platforms, and email marketing.
30.GetResponse Autofunnel:
Marketing automation and performing business sales functions can be done by using this tool.
31. Kajabi:
This offers integrated and code-free landing pages to give your website visitors an excellent user experience.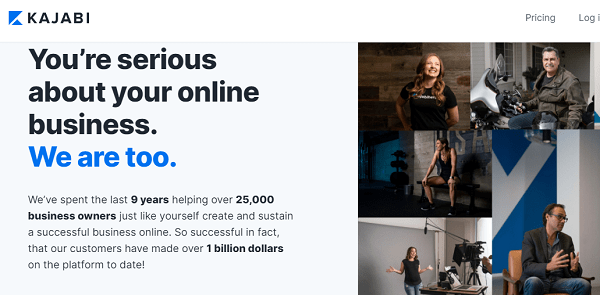 32. Plusthis:
Plus, this tool can generate the sales funnel through automation subscriptions and webinars. It also enables Facebook to display the leads to relevant ads depending on the ad campaign position.
33.ConverKit:
Using this tool, you can create a business landing page with the most customized and embedded forms.
34.PayKickStart:
It offers plenty of templates that you can use to expand the visual experience through customization.
35.ThriveCart:
You can obtain the checkout pages, A/B testing upsells, and sales offers by using the primary landing page it provides.
36. Kartra:
The features like landing page builders, email marketing, automation, CRM and video hosting, etc., can be done using the landing page builders.
37.MindMeister:
Businesses can create mind maps by organizing ideas.
38. Funnel Flows:
This tool helps create the sales funnel by giving a professional and personalized look.
39.ThriveThemes:
The building of landing pages, hosting courses, A/B split testing, lead generation, and creating web pages can be done by using this tool.
40. Leadpages:
This offers several customizable templates tool to create great landing pages.
41.BuilderAll:
It is an all-in-one platform where the creation of apps, designing graphics and animation, etc., can be done.
42.OptimizePress:
The WordPress builder can create conversion landing pages and promote exclusive offers to the audience.
43.LucidCharts:
The funnel mapping tool offers lines, shapes, and labels that can be integrated on many platforms.
44. Geru:
To add visualization to the ad campaigns that you want to drive traffic with profit, Geru is the best to measure the numbers in funnels.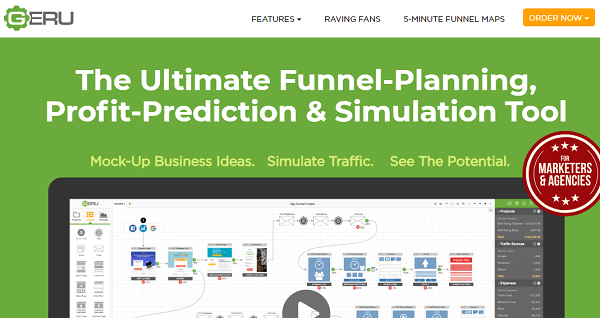 45. Hunter:
The Hunter can trace the email addresses without using other tools to extract the emails.
46.FindThat.Email:
This tool exclusively adds email campaign prospects, especially from social media platforms like LinkedIn.
47.DemoBuilder:
This video editing and creation tool turns recorded screens into publishing content.
48. Crystal:
The online presence of your business prospects can be figured out using this fantastic Artificial Intelligence tool.
49. The Dialer:
Through this tool, one can make calls to potential leads by creating call lists from the obtained reports.
50.LeadDyno:
One can create an affiliate program linking people using your customized landing pages.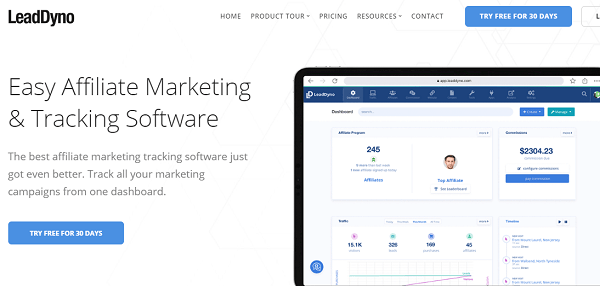 Final Remarks
Though plenty of marketing funnel tools are available still need to put effort into measuring the business performance metrics. Instead of sticking to the old-dead marketing traditions, use advanced tools to find the marketing funnel.