Advanced digital technologies have become the game-changing business factor in finding successful results. Several companies are offering digital technologies to consumers as they expect. Still, in the same way, businesses adopt digital technologies through business operations and opportunities that help build brand value and improve the company's growth. Digital technologies allow shaping digital transformation, which can change the image of any business at the fingertips. By keeping aside this one, many bloggers state that the old companies lack the inheritance of Digital Business. Somewhat it may be a good reason, but not at all.
Most of the old companies are experts in the execution of mobile apps, data analytics, cloud computing, selling digital products and services, etc. Even though they are experienced in digital technologies, they cannot find efficient digital businesses.
Why does it happen? How to turn the old company into a digital business?
A successful digital business requires the deployment of customer value through anticipation, finding, and solving customer issues relevant to your business brand is necessary rather than just finding the sales of your products or services.
Different Ways to Become a Successful Digital Business
Collaboration:
The vision of sharing will let your organization be involved in achieving the success of your business growth. The theme of working together can build the promotion of transparency, employee engagement, and trust.
Valued Digital Initiatives:
Digital media strategies are required to boost the data assets and use advanced technologies that benefit the business.
Business as usual:
Though they are implementing digital transformation strategies that make some changes in their business, those are not permanent. Your company changes should find long-lasting results that make your business stable.
Hire external Digital Experts:
Recruiting digital experts aware of present digital marketing technologies and strategies can better build audience engagement that further becomes customers.
Trail and Learn:
Becoming customer-centric is an effective strategy for building a solid organizational structure. To do this, roll out the set of external marketing methods that impress your audience or not. Then make advanced plans to get in touch with them.
Cloud-based Services:
The economic strength of businesses can be increased by enhancing cloud-based services.
Social Media:
It may be a regular topic that you hear everywhere, and from this, you can find how significant a role it plays by being uttered by all digital marketers. Social media platforms like YouTube, Facebook, Instagram, LinkedIn, Pinterest, etc., are helping businesses to find the new face of their brand reputation in the market.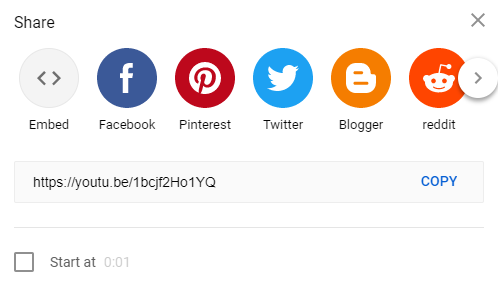 Analytical Tools:
To identify business performance, connecting the digital technologies that build up the digital transformation is necessary. The monitoring and managing of consumer data analytics by using different platforms and tools can help you understand your audience.
No Rapid Sweep of Cost Cutting:
It is the most obvious thing that most businesses are used to cutting the cost to very low, which means zero. This can be a great flood to damage the brand image in public.
Use AI and Machine Learning:
Artificial Intelligence and Machine Learning are the top trending technologies that can automate the business in advance and let organizations find the business space to plan strategies that work.
Mobile:
Customers are probably addicted to user-friendly devices like mobile, expecting ease of use and more convenient features from business brands that are using them.
Digital Transformation is the future of Digital Business
All organizations, either old or new, are at different levels in the digital transformation journey. But the speed is bossy to reach their business expectations. We can say that digital transformation is unavoidable and significant in elevating your business brand.
Though businesses have strong sales, productive employees, and customer engagement, keeping a brand reputation for finding new customers and clients is essential. For this, using digital technologies is necessary to play a vital role o acquiring the digital transformation strategy. Here is the reason why digital business is inclining on digital transformation technologies.
The companies must incorporate learning opportunities, business transparency, and open communication to engage the employees.
Analyzing business performance through data analytics can help increase business profit.
By adopting new digital transformation technologies and tools, the digital business can build resilience by responding to the customer's on-time demand.
Businesses can beat competitors in the market by introducing trending features that give excellent user experience to customers or clients.
Why are small-scale companies mastering the digital business?
While compared with the small-scale, enterprises already have iframeddigital strategies. Moreover, through digital transformation, they need to concentrate on solid communication, rising transparency, etc.
Large-scale businesses have the advantage that they can hire more resources to find solutions for business growth. But some lack of business acquisition skills that start-ups intend.
Small-scale companies are on the path of learning and implementing structure with the most engaging teams, which helps to build transparency.
Though they have a small budget to focus on a single resource for supporting their overall business objectives, they can quickly drive and engage the audience through cost reduction tools.
Plan and Train the Internal Team to find Digital Shift
To roll out your digital business, you need to prove yourself by training your team to deal with all types of social media platforms where the trends of the industry play vital roles.
Inspirational tactics toward your business team can help you overcome your business challenges. Moreover, listening skills help better understand issues that your staff brought to your eye.
This can be used to build effective communication within the organization, leading to better connections with the clients or customers.
Conclusion
The old companies are not implementing the perfect marketing strategies that reach the relevant audience. This may be a lack of knowledge of using advanced digital marketing tools and techniques. To find that, hire an expert external digital marketing consulting team who can drastically change your business performance by launching effective advertising campaigns.