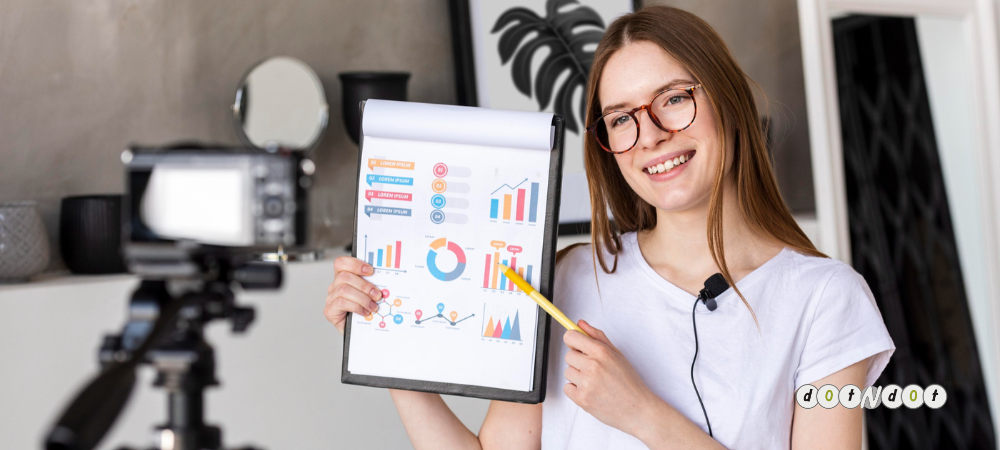 Influencer marketing is a new invention in the present marketing era, especially over social media channels like Instagram, Facebook, and YouTube. Regarding celebrities, this title is apt for movie stars. Still, influencer marketing is the celebrity of the global market, where influencers play a vital role in business branding by offering sales conversion. The influencer marketing statistics will let the marketers understand the consumer performance over influencers' influencing strategy. Social media influencers are trending celebrities with millions of followers or fans. Its significance can be known through the influencer marketing statistics below.
Influencer Marketing Statistics
84% of marketers say influencer marketing drives more customers than any other.
More than 93% of marketers use influencer marketing.
71% of marketers say active collaboration with influencers results in the most effective influencer marketing.
Engagement is the metric for 89% of marketers to find the ad campaign's success.
35% of marketers agree that influencer marketing improves Return on Investment (ROI).
87% of marketers wish influencers to upload content of their own.
More than 93% of influencers use Instagram for marketing.
Influencers on Facebook influence 19% audience in buying decisions by uploading posts from apps and websites.
Celebrity influence affects only 3% of consumers who make a buying decision.
Twitter influences only 2% of customers to purchase, as it is the least influential social media channel.
84% of micro-influencers cost below $250 per sponsored post.
Almost 97% of influencers cost below $500 for the sponsored post.
39% of business brands plan to increase their budget on influencer marketing.
Influencer marketing lets businesses earn $18 per dollar they spend on promoting their brand.
86% of companies use influencer marketing for brand awareness.
Through influencer marketing strategy, the brands reached 74% of the target audience, improved by 67% in brand advocacy, and increased by 46% in sales conversion.
16% of marketers find direct sales through influencer marketing.
By 2022 the influencer marketing industry may reach $5 to $10 billion.
42% of marketers boosted one-time influencer marketing campaign tactics to ongoing strategy.
1 out of 5 businesses spend more than half their budget on influencer marketing.
8 out of 10 customers buy something after watching the influencer recommendation.
Instagram is the most influencer marketing platform, and almost 87.6% of businesses launch influencer ad campaigns on Instagram.
37% of business brands use YouTube influencer marketing platforms to promote their brands.
Over half a million influencers choose Instagram as their only channel of influence.
81% of Instagram influencers in between 15,000 to 100,000 followers on average.
Marketers show interest in hiring influencers who have followers between 10,000 to 100,000.
The influencers on Instagram upload 25% of fashion-related sponsored posts from brands.
Almost half of the brands are in partnership with influencers for long-term campaigns.
73% of business brands allocated their marketing budget to influencer marketing.
74% of marketers want to find sales conversion through influencer marketing.
76% of businesses are concerned about ROI while hiring influencers.
8 in 10 most influencers for teens are YouTubers.
YouTube influencers are driving 17X more customer engagement than movie celebrities.
The emotional attachment of YouTube influencers generates 7X more engagement than other stars.
27% of influencers are motivated by financial compensation from business brands.
25% of marketers share business objectives with influencers.
14% of influencers work with brands as they pay well for promotions.
52% of influencers say that influence on critical topics is the main reason to work with brands.
Businesses find 22% of site sales conversion through influencer marketing.
65% of influencers are expecting more compensation from marketers.
Micro influencer generates 6.7 times more engagement than influencers.
54% of retail site customers buy products through influencer marketing.
25% of customers buy the products recommended by influencers having more than 1 million.
53% of micro-influencers say that they never use paid promotion with their content.
78% of respondents say they plan to spend less than 10 hours on influencer campaigns.
22% of marketers use fans and customers as their brand influencers.
Almost 93% of businesses use social media influencers.
65% of consumers find new products or brands through influencer marketing.
40% of Twitter audiences buy something directly through influencer tweets.
31% of the audience recommends influencers to their family and friends at least once weekly.
Conclusion
Though influencer marketing has massive demand in the market, most of them expect more compensation, and it has become a rigid carrier for businesses to continue. In the same way, micro-influencers are fulfilling the influencer marketing dreams of small-scaler scale businesses at affordable prices. The influencer mentioned above in marketing statistics will let you sketch the business strategy.