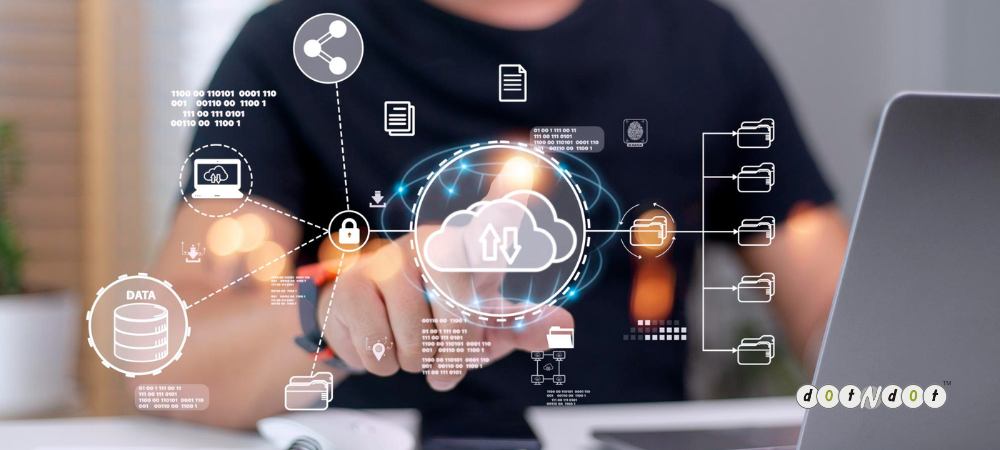 No matter how compelling your product is, you won't make a dime if you can't generate leads. And generating leads takes a lot of work – especially for SaaS businesses. But don't worry; we're here to help! We'll share 100+ lead-generation techniques to help you attract new customers and grow your business. So read on and get started today!
If you're a SaaS business, generating leads is likely one of your main priorities. After all, you can't convert customers and make sales without tips. In this blog post, we'll share over 100 lead-generation techniques you can use to get more leads for your business. We hope you find these tips helpful!
Lead Generation Techniques for SaaS Businesses
Create a blog for your company.
Conduct interviews with industry leaders or people who are successful in the field you're trying to target
Host webinars that provide valuable information about your product/service
Share content on social media, especially LinkedIn and Twitter
Create a Lead Generation Strategy for your SaaS Business
Identify the Top 5 Industries to target and create a marketing plan accordingly
Determine what channels you will use to reach prospects and how much time and money each channel should get from your budget
Identify which lead generation strategies work best in each industry, such as – Social Media Advertising – SEO/PPC Campaigns – Content Marketing Strategies – Influencer Outreach Programs
Test different lead generation strategies until you find one that is working well for your business
Use a lead generation tool to find potential clients
Create a compelling offer for your product or service
Send cold emails to prospects with the request and ask them what they think of it
Find out about their company, their needs, and why they don't want to work with you right now- then come back later when you have something better
Get a blog up and running
Create an email marketing campaign with an autoresponder
Develop a social media strategy for your business
Optimize your website for search engines
Reach out to influencers in the industry
Use a lead generation service
Create an online form to collect leads and convert them into email subscribers.
Run Facebook ads targeting people who are interested in your product or service.
Offer free trials of your product or service
Identify your target audience
Create an irresistible offer for your product or service
Make sure the offer is clear and concise to avoid confusion
Use a call-to-action that motivates people to take action
Follow up with leads who have shown interest in your product or service
Create a lead magnet
Create a blog and include content that is helpful to your target audience
Use social media to create awareness of your business, including Facebook, Twitter, Instagram, LinkedIn
Conduct email marketing campaigns with the help of tools like Mailchimp or Aweber
Send an email to your list of previous customers
Offer up free trials on social media platforms like Facebook and Twitter
Use content marketing to attract potential leads
Use social media to drive traffic to your website
Run contests on social media or through email marketing campaigns
Offer discounts for first-time customers
Identify your target audience
Create a landing page that reflects the product or service you are selling
Use social media to promote your landing page and generate leads
Send emails to people who have downloaded or signed up for your content, asking them to sign up for more information about your offering. You need customer leads if you're a startup looking to grow your business. Here are a few vital lead-generation techniques to help you get more sales and conversions!
Create a marketing plan.
Evaluate your current strategy.
Look at lead generation strategies.
Research the internet for comprehensive lists of lead-generation ideas
Add a Call to action and landing pages with video to increase leads
The 3 Most Important Metrics for a SaaS Startup
Understand your conversion funnel
Optimize for Each Step of Your Conversion Funnel
Use content upgrades
Implement a thank you page
Use pop-ups
Create a lead magnet with a survey
Create a reputation of value.
Warn them.
Demonstrate Each technique effectively.
Communicate the results
Follow up with an automated service.
Build rapport with your clients so they feel comfortable working with you again when you need to follow up on something else.
Create and target a contextual bias.
Develop an engaging lead magnet.
Use action-based calls to action.
Create helpful content for your audience.
Write guest posts
Provide free tools and offers to attract and convert them
Host webinars and events
Network with partner companies that could benefit from your products or services
Content marketing
Personal branding
Sales automation
Understand Your Audience
Use Sentence Openers
Solutions Rather Than Features
Learn what prospects need
Understand the buying process
Communicate relevantly
Generate leads through social media
Send emails to generate leads
Use ads on Facebook and Google Adwords to generate leads
Create a lead magnet (a free product or service) for your potential customers
Identify your target audience
Create a lead magnet to encourage people to sign up for your list
Develop content that is interesting and informative but also includes the benefits of becoming a customer
Conduct webinars or other events that provide information about your product/service while allowing potential customers to ask questions in real-time
Offer free trials of products with no credit card required
Conclusion
If you want lead-generation ideas to grow your SaaS business, this blog post has you covered. We've compiled the most in-demand and practical strategies our customers have found success with when generating more leads. By following these tips, we can support you in developing high-quality prospects at a lower cost than other companies charge. Reach us today if you wish to learn how we will take care of all your needs when it comes time for lead gen consulting!