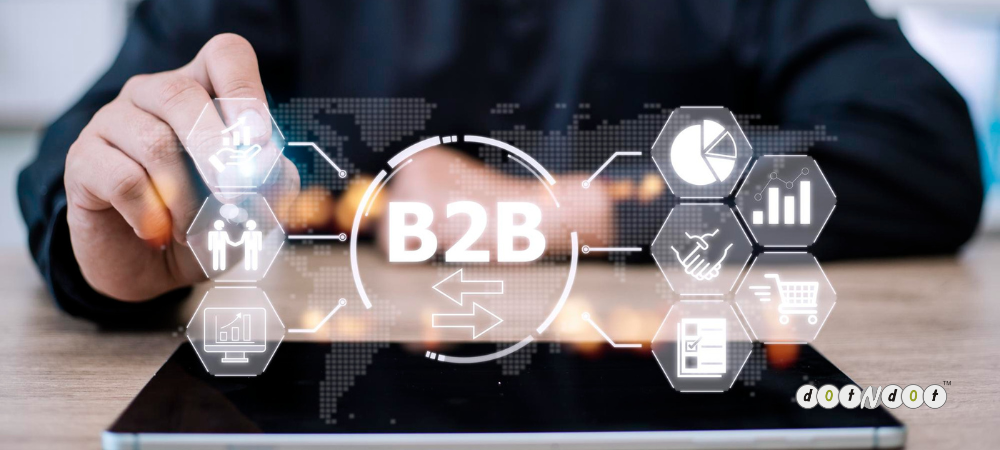 Social Media Stories are transforming business activities by engaging a million audiences. While comparing with the regular post on the newsfeed, the Stories are awe, especially in grazing the audience's attention. Instagram, Facebook, Whatsapp, YouTube, etc., feature excellent stories that find a new way for marketers to promote their business to an active audience. In the same way, most of the professional companies on LinkedIn are awaiting this fantastic feature. LinkedIn officially announced that it is launching the stories in its platform and is already testing in Brazil. LinkedIn is giving a professional twist through the launch of stories.
LinkedIn Stories
LinkedIn Stories allows business professionals and their members to share short-form videos and images of each moment of their organizations. The professional experience of LinkedIn leads businesses to find a convenient way to share business stories.
LinkedIn stories help in sharing your experiences and business insights that can be used to establish a strong relationship with your professional community.
Depending on the user adoption to make it successful, using LinkedIn stories, like other features, can make LinkedIn stories achieve unbeatable success.
Note:
LinkedIn stories uploading, sharing, and viewing are only possible with a LinkedIn mobile app.
Effective Ways to Integrate LinkedIn Stories into Digital Marketing Strategy
It will be an excellent marketing strategy for LinkedIn professionals if they accurately use it. The users can deliver more personalized and robust content to the potential followers or audience. The LinkedIn stories will be a business opportunity treasure to find sales through improving Return on Investment (ROI).
If you want to shape your business profile with a gunshot content strategy and hold track of business success over LinkedIn, and Stories, have a look at the following ways.
Generate Professional Tips:
Snackable content is the most hunted on social media platforms; keep sharing short-form professional networking tips that capture the audience's attention.
Event Updates:
You can announce professional events like tech events, award ceremonies, etc., on LinkedIn stories to elevate your organization.
Business Brand Announcements and Products or Services News:
You can start sharing the brand promotion announcements like the launch of products or services and brand updates etc.
Make it Corporate:
Share your brand story by hosting the Q&A to let your audience know everything behind your business brand.
Generate Fun at Work:
Show your personality at your work by creating stories that generate fun.
The Impact of LinkedIn Stories on Business
Makes your business platform more approachable:
The security features offered by Instagram and Facebook allow users to engage more than any other platform. While on this platform, you can share with your connections, which are employees, co-workers, bosses, etc., who are more intended in finding the best content. A better launch of creative content can help engage your business by reaching millions.
Increase Audience Engagement:
Through LinkedIn, users can make private conversations. LinkedIn stories enable businesses to establish one-to-one communication through reactions as they are interested in private discussions.
Level-up for Ad Products:
The stories are effective ways to open influencer marketing. It is the best platform to acquire industry leaders and find better ways to inherit in your marketing strategies.
LinkedIn engages the stories that let the users create accounts or watch stories.
How to Create LinkedIn Stories?
20-second videos and images can be added as stories on LinkedIn from the mobile device itself.
Go to LinkedIn Homepage.
Now tap in the '+' Add icon that appears at the Me icon, which is at the top left corner.
Use the circle option to add the photo.
Hold the circle option to capture the video.
Select the image option to choose the images from your library.
After editing by making changes you want through the available features, click on Share Story.
The story is successfully shared with your connections on LinkedIn.
Who enabled you to watch your LinkedIn story?
Your LinkedIn followers and connections can view your stories, which disappear after 24 hours of uploading.
How to find LinkedIn Stories Analytics?
In 24 hours, how many people watched your story can be listed. To do follow the below steps:
Go to your LinkedIn Homepage.
Click the Me icon above Your account.
In the bottom left corner, click on Views.
Now the analytics of your report will be displayed.
LinkedIn statistics marketers need to know
More than 45% of LinkedIn users earn above $75,000 per year.
87+ million LinkedIn users are millennials.
LinkedIn has more than 33% of millionaires.
39% of the users on LinkedIn are premium subscribers.
91% of marketers say that LinkedIn is the top platform to get high-quality content.
More than 92% of B2B marketers prefer LinkedIn over other social media platforms.
India accounts for the top second user country for LinkedIn.
B2B companies acquire 46% of traffic from LinkedIn.
More than 92% of B2B marketers choose LinkedIn only to promote content.
More than 62% of B2B marketers find lead generation from LinkedIn.
Final Thoughts
Till now, the stories feature is mainly used for creating fun and entertainment over Instagram and Snapchat, and later on, that turned to a business perspective. Some people think it will be challenging for LinkedIn as it can deliver business content. We can strike that sentence because the people on LinkedIn are business-oriented professionals who are much interested in going deep into business marketing and advertising techniques that help them to improve their business and promotion skills.