The evolution of the SEO world is letting SEO enthusiasts hunt for different sources to launch the most effective search engine optimization. Local SEO is the primary asset, as local customers are most likely to reach global customers. In the same way, hundreds of local SEO tools are available in the market, but not all are worthy of achieving business growth. We are not just looking for the tools to save money, energy, and time. The devices should improve the ranking and website health and support us in understanding the online audience.
Local SEO Tools
Local SEO Tool: Local RankFlux
The WordPress SEO plugin can outrank and let businesses take over the Google competition. RankFlux enables users to target business sales, local buyer's website traffic, and leads through one single click.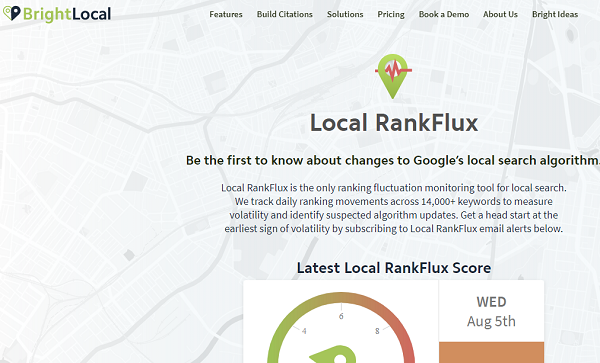 Local SEO Tool: LSIGraph
In generating the LSI keywords, we need to give the seed keyword. That means the focus keyword mentioned in the content will be surrounded. Mainly by using this tool, one can target the specific keyword in the article. One can deliver Google's popular LSI keywords to rank high on the search engine.
Local SEO Tool: Whitespark Local Citation Finder
The name defines its activity of tracking the citations, identifying new business opportunities, and finding your competitor's sources. This unique feature of this tool made it the top agency in the market.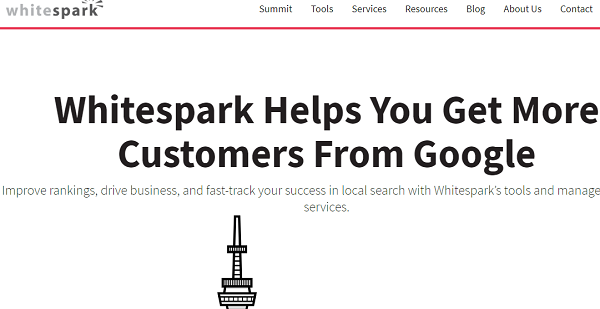 Local SEO Tool: SEOProfiler
SEOprofiler is the cloud-based SEO software that enables marketers to attain excellent website search ranking in giant search engines like Google, Bing, etc. Through this, businesses can find colossal website traffic and make more conversions through potential customers.
Local SEO Tool: Moz Local
It is one of the top trending SEO, content marketing, and link analysis tool that can be used to find the set of advanced functionalities through a research strategy that can help in search engine optimization. It is an excellent SEO keyword research and generator that gives complete information about the inbound links.
Local SEO Tool: SEOPressor
SEOPressor is one of the top WordPress SEO plugins that help businesses to launch on-page optimization for their pages and blog posts. It can be used to find the scorecard of your SEO process by keeping track of all aspects of the on-page SEO that you are looking for.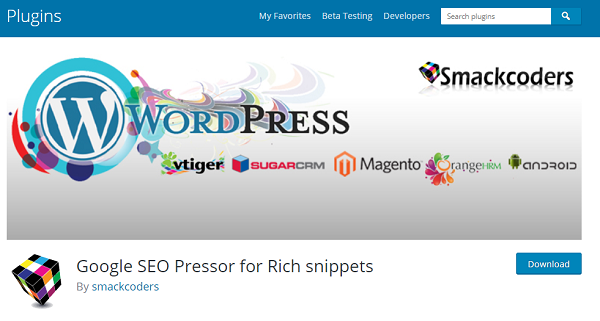 Local SEO Tool: BrightLocal
Businesses can use this tool to integrate local SEO tools as a single and reliable platform. It helps you collect all the local SEO data, including the maps, organic website traffic, high search ranking, the Google local audit, on-site SEO, off-site SEO, competitor performance, etc. The Google Analytics, Twitter, and Facebook integrations can give you a clear picture of how your business is performing on social media.
Local SEO Tool: Synup
The single-stop local SEO and reputation management software supports business brands in managing and monitoring their business listings and building the company's online image. By using this, we can get a comprehensive list of tools that can be used in monitoring the interactions of the customers, in-depth business analytics and local listings, etc.
Local SEO Tool: Yext
Business brands can find the facts of their business performance through the source of truth. It gives complete information about the business that includes the events, services, menus, professionals, hours and locations, etc., makings it easy for the companies to provide verified answers for the customers looking at the search results where they can get the accurate information about your brand.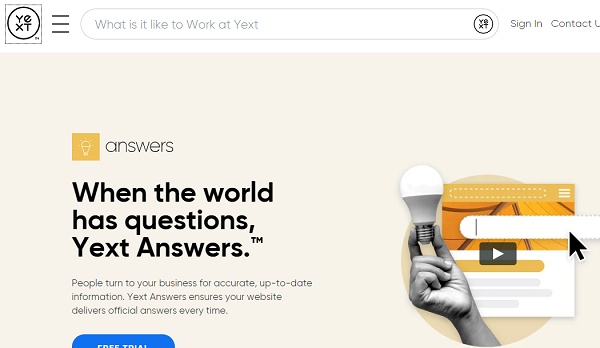 Local SEO Tool: RankWatch
It is one of the top SEO marketing tools that help provide a detailed view of all factors of the internet and digital marketing that business brands mainly access. It considers the visibility, searchability, and placement of the business websites in the search engine as significant factors in online marketing.
Local SEO Tool: CallRail
It is one of the most robust and spontaneous call-tracking platforms, primarily for data-driven marketers. This can be used to scale the call conversions over offline, website search results, and digital marketing ad campaigns where the PPC keywords are included. Using this, you can improve customer service, train the staff, qualify the leads, etc.
Local SEO Tool: Listing Management Tool by SEMrush
It is a professional SEO tool kit that lets businesses use online marketing tools that help companies improve their brand performance. Moreover, it provides full-packed SEO features that deliver business reports, backlink research, website traffic analytics, advertising research, market exploring and keyword research, etc.
Local SEO Tool: Screaming Frog
This SEO tool enables marketing professionals to crawl small and large websites to find broken links and server issues and export the source's URLs to programmers in a correction. Using this, digital marketers can analyze page titles and meta descriptions, find permanent and temporary redirects, and use tag directives to identify the blocked URLs.
Local SEO Tool: Google Search Console
Google Search Console is the #1 SEO marketing tool we know, and companies can trace website errors. It helps get complete information regarding web search clicks, internal links, website errors, external links, etc. The Google Search Console also gives mobile-friendly errors when it is not looking good.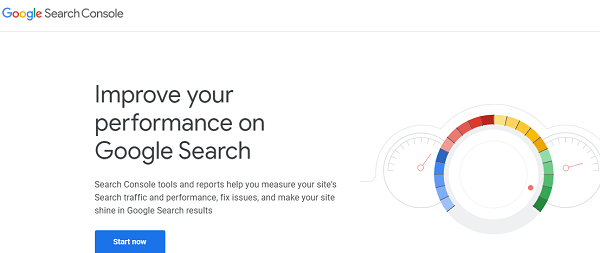 Local SEO Tool: GeoImgr
GeoImgr is a unique web tool, especially for geotagging photos. Using this tool, we can save the JPG photos containing the geolocation data in the EXIF header of the image file. Moreover, businesses can geotag the images with the new coordinates.
Local SEO Tool: Surfer SEO
Surfer SEO is the trending SEO tool for marketers who are intended to obtain data-driven analytics that can be obtained by investing $29 per month. Any marketer can make use of it to tweak the content that can be provided by any other tool.
Local SEO Tool: LocalFalcon
LocalFalcon has the UX and UI, and it provides the data, especially considering how your business website ranks in different places. The performance of your business is the most valuable, and this tool lets companies make business decisions that provide vast conversions.
Local SEO Tool: JSON-LD Schema Generator
MMarketers can easily create FAQs Pages, Job Postings, local businesses, events, Person JSON-LD markup, How-to, products, and articles using this Schema.org structured data generator tool. This tool helps to include the critical assets for Google to produce rich results.
Local SEO Tool: 51Blocks Local Search Toolbox
51Blocks is a local-friendly solution provider for small and large businesses and website owners. The local search provider can tackle paid search, social media, search engine optimization (SEO), etc., generating practical results by competing with other businesses.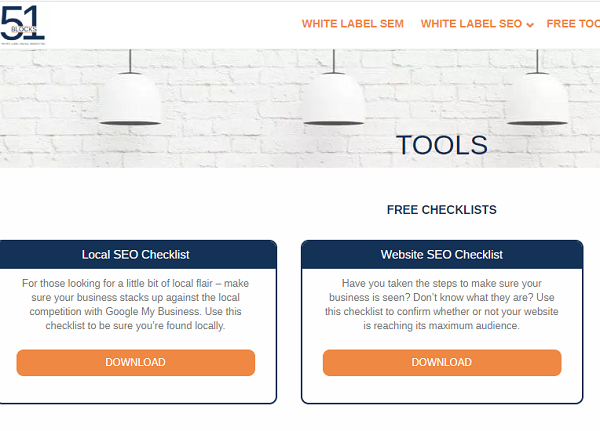 Local SEO Tool: Local Listings Health Scanner
It is the most effective tool that helps find quick and detailed business listings overview of the local ecosystem. The business owners can start typing the business name they intend to scan.
Local SEO Tool: Da Vinci Tools Extension for Chrome
The Google Chrome extension can be used as the Supermetrics Google marketing channel that helps digital marketing and marketing analysts. Moreover, it can be used to find handheld enhancements to Google Analytics, Google Ads, Data Studio, and Google Tag Manager.
Local SEO Tool: Advice Local
It is the most dedicated tool in offering cost-effective, scalable, and customized local customer presence management solutions for businesses, partners, local marketers, and agencies.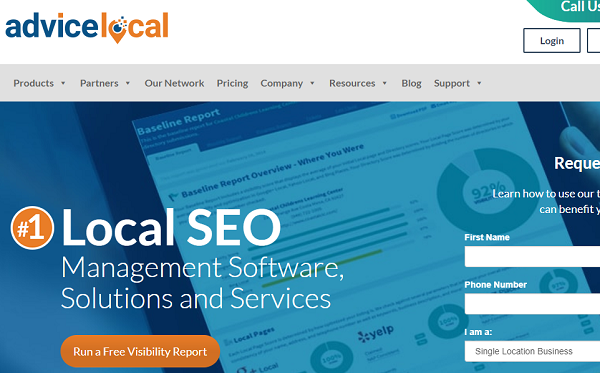 Local SEO Tool: Free Review Monitoring
To establish a well-defined local business with the most successful results, it is necessary to consider online customer reviews. It seems too time-consuming but very useful for building the brand reputation. To do that, this is the best tool that is in no comparison with any other.
Local SEO Tool: ReviewTracker
ReviewTracker is one of the best online review management channels that helps gather and centralize online customer reviews, especially for different location-based businesses. The businesses can monitor and manage the public discussions on trending review websites like Google, Yelp, OpenTable, Facebook, etc., which the customers can access.
Local SEO Tool: BiQ
Spending data analysis is the only motto of this platform. It also provides the most advanced and helpful spend analysis system that helps empower businesses to gain the most successful results.
Local SEO Tool: Local SEO Checklist
The local SEO checklist is the one any marketer should consider improving the performance of your business website. The SEO checklist's critical aspects can help businesses speed up their website.
Local SEO Tool: Microdata Generator
Businesses can use the Microdata Generator to create HTML MicroData, which has the default option for generating JSON-LD output.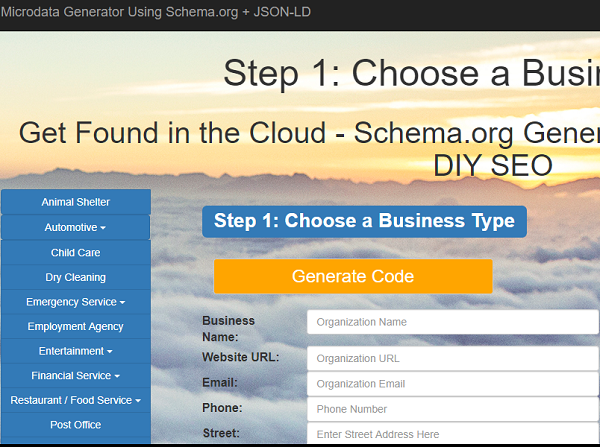 Final Thoughts
Some tools enable users to make use of them without costing any penny. When the SEO tools are not tricky, which may frustrate the businesses to use and avoid such, the above-mentioned local SEO tools can help, filtered from the real-time results driving.
Click here