Marketing Automation is the game changer of your campaigns to be effective from simple ideas. All industries are starving to find better and more advanced marketing automation tools and software that simplify their marketing efforts and reach a vast audience. This strategy helps the business brands to see more than expected ROI and conversion rates. If there is no Marketing Automation, then no such brand reputation exists for any business that takes off on social media platforms. One cannot handle and play alone to inherit the expert-level marketing automation strategies to win the digital marketing game.
The craving technologies like Artificial Intelligence and Machine Learning in Marketing Automation play the role of a one-man-show in Digital Marketing to drive customers' attention toward business brands. Marketing automation allows several brands to survive at the top of the global market. To go more deeply into finding the greatness of Marketing Automation, go through the below-mentioned statistics.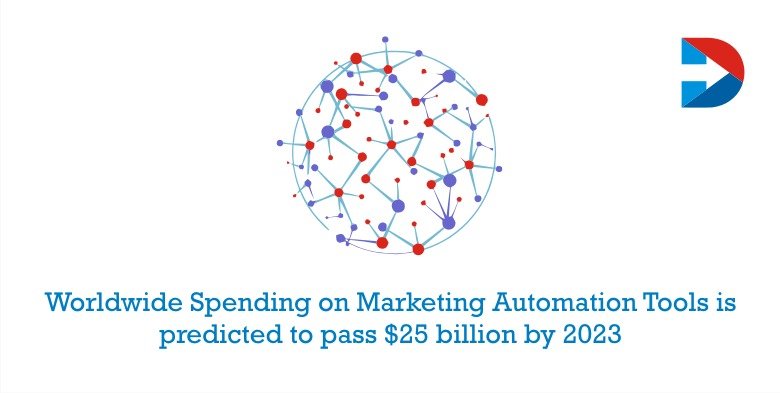 Marketing Automation Statistics
1. marketing automation generates more than 14.5% in sales productivity.
2. Personalized campaigns drive more than 75% of Email revenue.
3. More than 63% of marketers intended to increase the budget on automation marketing.
4. More than 51% of businesses use marketing automation, and more than 58% of B2B companies are deciding to use this technology.
5. The companies adopting marketing automation for their business are seeing a 451% increase in highly qualified leads.
6.40% of business brands not using marketing automation plan to implement it.
7. Almost 77% of companies are finding an increase in sales conversion through marketing automation.
8.99% of marketers stated that marketing automation is the most significant factor in generating online marketing growth.
9.74% of marketers obey that marketing automation technology saves time, which is a huge benefit.
10. Almost more than 100 marketing automation marketing tools platforms that contain verified user reviews.
11.91% of businesses state that marketing automation is essential to launch successful ad campaigns.
12.61% of the marketer's opinion is to improve lead generation is the only target through marketing automation.
13.9 out of 10 marketers regularly use more than one software tool for marketing automation.
14. According to SharpSpring, marketing automation is worth $6.1 billion, and by 2023 may be double that.
15. More than 480,000 company websites are currently using marketing automation technology.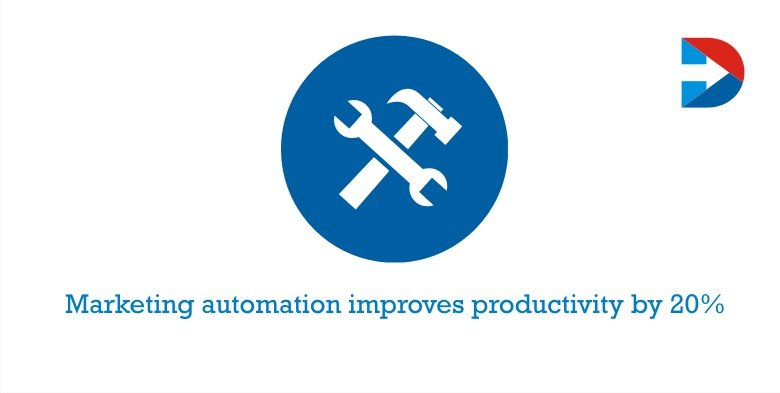 16.58% of industries using marketing automation consider sales conversion and essential revenue metrics to measure performance.
17.27% of marketers consider themselves new to marketing automation.
18. Ease of use is the most significant factor for 86% of marketers to evaluate automation tools.
19. More than 63% of businesses outperform competitors using marketing automation tools.
20. On average, B2B marketers that use marketing automation improve 100% of the sales pipeline.
21. Knowing the functionality of marketing automation tools is the primary challenge for 243 businesses.
22. Within six months, more than 44% of companies find ROI by implementing marketing automation.
23. Click-through and unsubscribed rates are significant metrics in measuring the ROI through marketing automation.
24.75% of companies have used marketing automation tools and software in less than six months.
25. Nucleus found that marketing automation only increased business productivity by 20%.
26. Data-driven marketing automation is the most preferred category by content marketing teams.
27. More than half of businesses are not keeping up with marketing automation tools.
28.85% of markets say that social media scheduling is the most considerable for marketing automation.
29.44% of influencers consider personalized content a big challenge with marketing automation.
30. The marketing automation finds positive sentiment that saves 30% of the time.
31.94% of marketers believe marketing automation tools that optimize content are the most appealing.
32. More than 91% of businesses say marketing automation tools allow their teams to analyze, act, and review marketing and data in real time.
33. The nurtured leads find 23% of the low sales cycle through marketing automation.
34.84% of companies use CRM and lead scoring to determine the marketing automation quality.
35.57% of marketers consider marketing automation beneficial, and 26% find limited and no benefits.
36. Over 97% of B2B businesses use email marketing automation.
37.97% of users use CRM, and 96% use marketing automation technologies.
38. Just 30% of businesses do not use marketing automation to deliver content.
39.8% of B2C marketers say that automation marketing is preferred for digital marketing.
40.21% of B2B marketers consider automation marketing the primary marketing tool.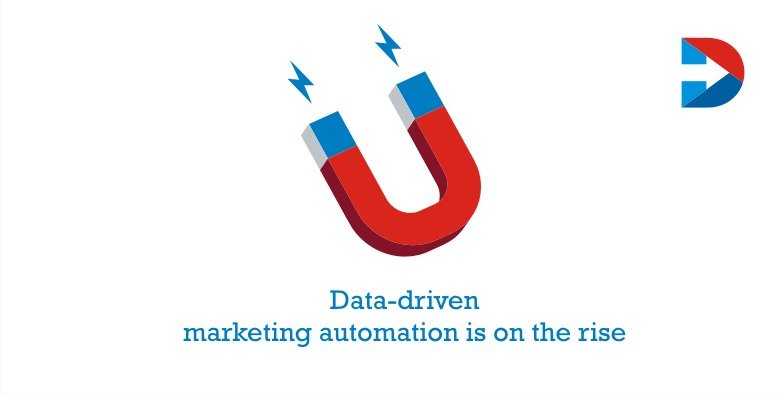 41. More than 79% of top business brands have used marketing automation for over two years.
42. More than 76% of businesses notice a positive Return on Investment (ROI) within a year.
43.36% of companies use marketing automation to minimize repetitive marketing or promotion tasks.
44. Due to a lack of experience in hands-on marketing automation, almost 55.6% of businesses are not using it.
45. lead nurturing through marketing automation converts almost 15 to 20% of customers into sales of a business.
46. More than 80% of marketers categorize marketing automation as the top contributor to their success.
47.16% of companies assume that creating high-quality content is the #1 challenge through marketing automation.
48. More than 20% of business brands struggle to find marketing automation tools.
49. The cost of tools or software is one of the most challenging tasks for marketers objecting to implementing marketing automation.
50.64% consider email marketing to be the trending category of marketing automation.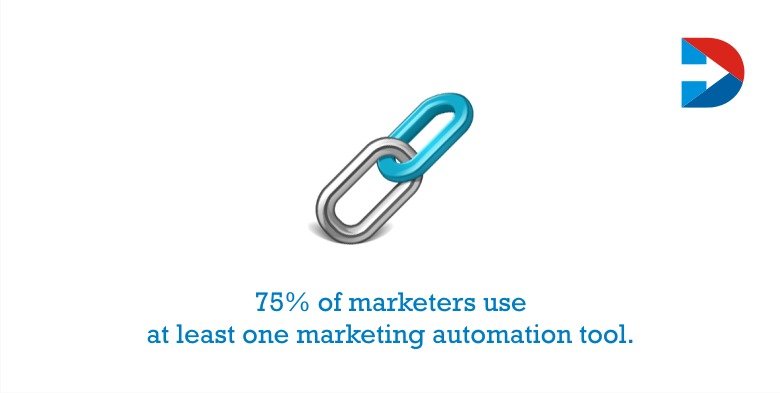 Final Thoughts
Implementing marketing automation is not enough to reach your business objectives; it is also necessary to research and execute those tools and software to drive the perfect results of sales conversions. The most experienced internal or external team is required to manage and monitor the performance of marketing automation that determines your business fate either to go successfully or unsuccessfully. Find your potential leads and customers by seamlessly rolling out marketing automation and launching the most successful business.
If You want to get it, effective Marketing Automation services reach us.