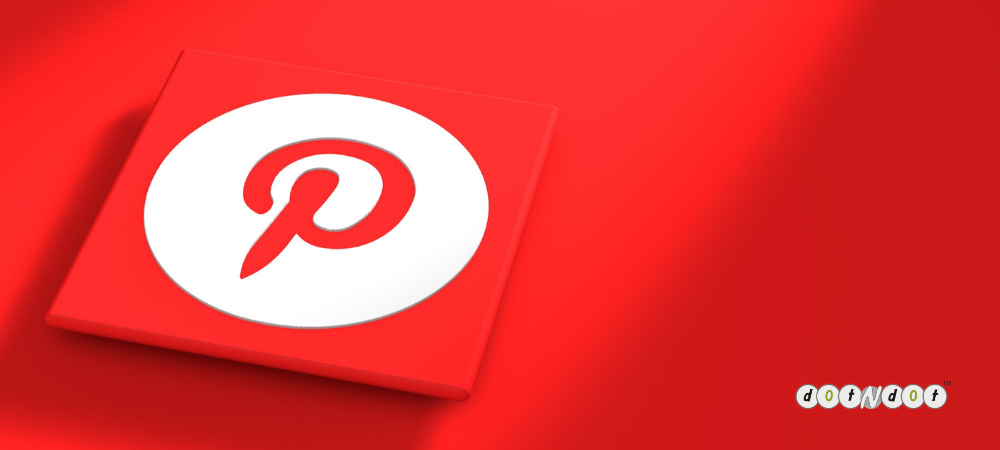 Do you wish to be a top player in the Pinterest Marketing game? Of course, everyone wants to be. However, the businesses cannot reach the target audience due to a lack of marketing strategy on Pinterest. As this is the most traffic-driving source to websites directly, a million business brands are hunting to find a competitive edge as it is the most craved source for marketers, which makes it more challenging to handle Pinterest for business. It has become the most restricted social media platform where no one can create fraudulent content or profiles to promote business products or services. Some Pinterest marketing tools are available, but only a few reach the expectations of companies. Those few tools are listed here.
The best Pinterest Tools that marketers should use
1. Pinterest:
Pinterest is an excellent business marketing tool that offers advanced and business-intended features like scheduling and analytics that help companies improve their growth. Moreover, the most powerful element, the video upload feature, is available.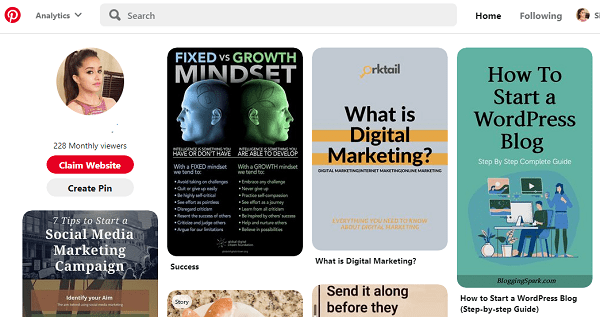 2. Tailwind:
It is the scheduling tool that makes your work simple, but it is limited to Pinterest, and it also provides the excellent business required features designed for Pinterest.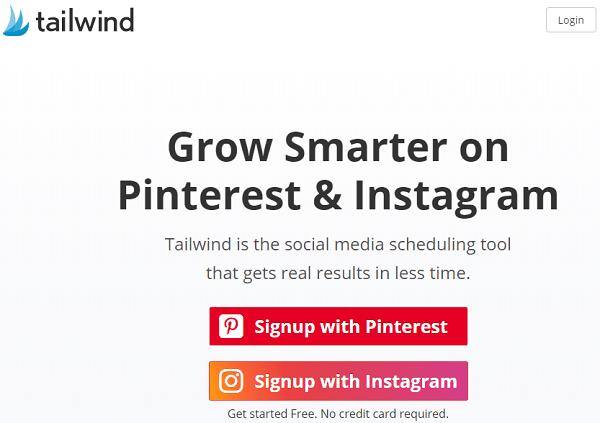 3. Viraltag:
This tool allows companies to publish content on other social media platforms like LinkedIn, Twitter, Facebook, Instagram, etc.
4. Canva:
With the help of Canva, everyone can design the most effective visual content for the Pinterest audience and engage them.
​5. Pinterest Mobile App:
It is a fantastic tool that can be accessed from the mobile itself regardless of where you are, and one can find inspiration instantly.
6.PicMonkey:
It is also one of the top tools for creating the eye-catching visual content all marketers want.
7. Buffer:
It is the most popular social media management tool and can schedule content from time to time on Pinterest. It provides an outstanding feature, such as highlighting the text content before you pin it, which automatically appears in the post description.
8. Hootsuite:
Everyone knows about this tool, which shows how much demand is in the market. This tool allows businesses to create and schedule the pins, design ign boards, and pin them to multiple boards simultaneously9. Piktochart:
If you want to create a block of text with no image, then it is the best tool that means professional infographics can be made.
10. Pinstamatic:
This tool can create maps, quotes, Spotify music, tweets, etc., that can be turned into a pin.
11.PinGroupie:
Using this tool, you can trace the relevant boards on Pinterest using its filters.
12.Loop88:
We can say it is a content creation tool that allows you to create high-quality, branded content.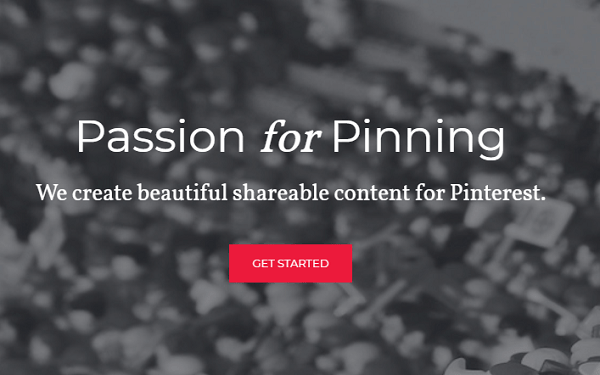 13.BoardBooster:
This tool helps you quickly contribute group boards to others and find your best-performing panels.
14. Coschedule:
It can be used to schedule pins to Pinterest, and the integration of WordPress is available. Also, by using this, you can schedule the content to Facebook, LinkedIn, Instagram, Twitter, etc.
15. Mentionlytics:
The social listening tool queues the feed according to keywords and feeds them in the Hootsuite dashboard. It is a competitor intelligence tool, brand maintenance, and customer service provider.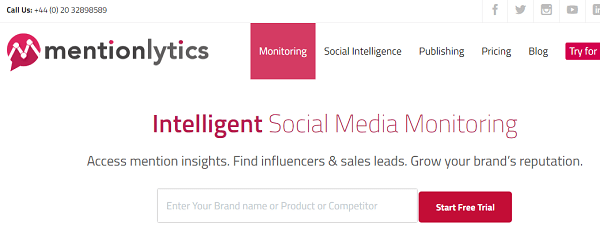 16. Woobox's Pinterest Tab:
You can add this tab to the Facebook page to engage the following, and it can provide one or more boards. It is a content curation tool.
17.Rich Pin Validator:
One can collect the metadata by enabling Pinterest to check the link validity and whether it is valid as Rich Pin, which allows fetching the metadata.
18.PinThemAll:
This tool can share Spotify music on Pinterest, create pictures, and choose images on the web page.
19.Page2Images:
Using this tool, you can take any web browser page screenshot and upload it as a pin on Pinterest.
20.PinFollow:
It is also the most effective tool that everyone is looking for. It helps identify the people who don't follow you back and unfollow them.
21.ViralWoot:
It is the Pinterest management tool to schedule the pins on your page, and it offers content management tools, analytics, and republishing old nails using this tool.
22. Quintly:
It helps analyze your website, blog, and social networks like Twitter, Instagram, LinkedIn, YouTube, and Facebook.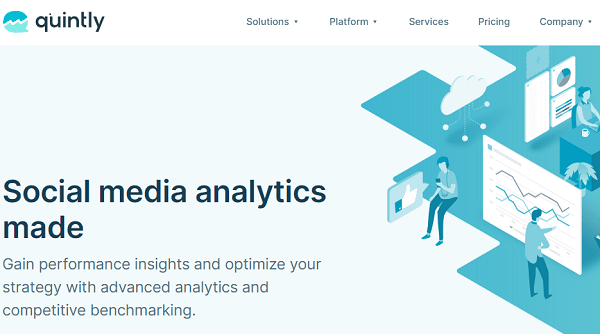 23. Sprout Social:
It helps create your business pins and can be used to measure them on Pinterest.
24. True Social Metrics:
It offers the added benefit of finding the analytics of other social media networks like Vimeo and SlideShare.
25. Curalate:
It gives complete analytics of your business on Pinterest, and you can schedule the posts and run the audience contests.
26. Cyfe:
This tool can save a lot of time by gathering the analytics of different platforms in one place.
27. Stencil:
It gives quick access to more than 200,000 icons, instant quotes, graphics, etc.
28.MiloTree:
This website plugin shows popup messages to the viewers by displaying your content.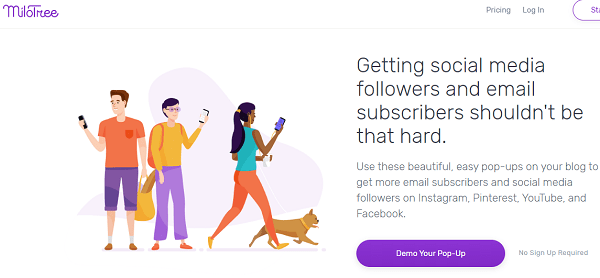 29.PinPinterest:
It can create pins on Pinterest, schedule, pin your website content, deliver the content to the target audience, find more followers, etc.
30. Pinterest Keywords:
Searching any keyword on the Pinterest search bar offers several relevant and trending keywords that improve your business performance.
31. Pablo:
Buffer owns this and provides free images that can significantly impact the Pinterest audience.
32. Snappa:
It is an online tool that offers features to try for free, and it helps in business growth.
33.QuotesCover:
This is one of the most different tools that convert textual content into images that grab the audience's attention on Pinterest.
34. Socinator:
It can automate the number of tasks on Pinterest, i.e., from pins uploading to following specific niche boards.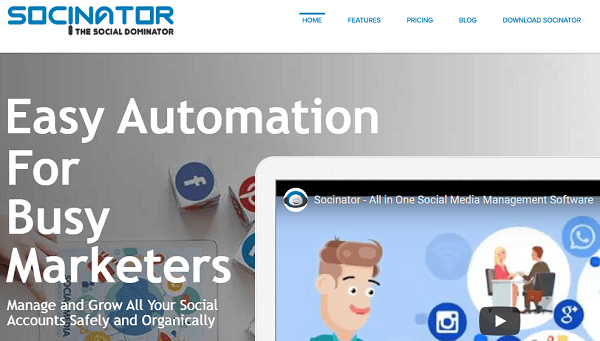 35.TrafficWonker:
TrafficWonker helps add posts automatically and find more website traffic from the Pinterest account. The excellent feature FastFill automatically adds 50 pins to the Pinterest account within seconds.
36. Ninja Pinner:
It helps automate many Pinterest functions like follow, unfollow, repin, post options, comment, etc. Also, target the relevant Pinterest audience to improve the site's performance.
37. Adobe Spark:
You can create compelling content from your mobile and desktop, including images, videos, etc.
38.WishPond:
To Facebook, you can add this tool as a tab, enabling you to launch a contest on Pinterest that helps grab the audience's attention.
39. Votigo:
It is also one of the most valuable and unique tools for creating Pinterest contests and lets you find your brand reputation on Pinterest.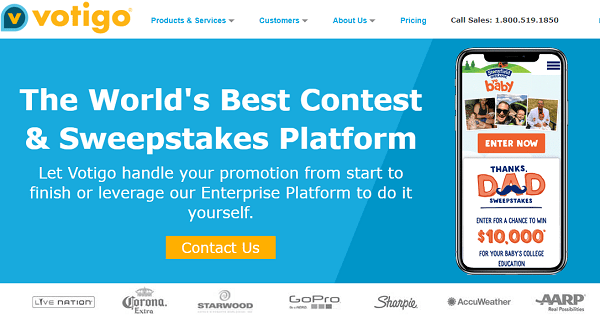 40.PinAlerts:
The Google Alerts of Pinterest can be freely accessed, which lets you know when someone pins from your business website.
41. Piqora:
It offers reports and influential pinners and monitors the pins you upload. You can analyze audience engagement and find the best-performing pins on the website through analytics.
42.ShareRoot:
It offers many features like analysis, advocacy, Pinterest advertising, managing accounts, launching contests, and follower reports.
43. Pin Blaster:
This tool can automate tasks such as posting, commenting, following and unfollowing, etc., and one can upload Pinterest pictures on WordPress.
44. Crello:
Using this tool, you can create high-quality visual content that grabs the audience's attention.
45. Sumome:
The Pin It buttons for images and buttons can be added easily, like the Pin It button appearing on the picture when hovering on it.
46. Shareaholic:
It is a freely available tool in the market that helps add the Pin It buttons and regular Ones on the image.
47. Pinvolve:
It is one of the top tools that collects the latest pins, Facebook posts, and Instagram photos and shows them under the Facebook page tab.
48. Octopin:
This tool can find the report and measure metrics on Pinterest ad campaigns. Also, you can manage and create campaign contests, optimize images, identify influencers, monitor conversations, schedule pins, etc.
49.Pin4ever:
This tool helps protect, create, organize, and upload pins to grow businesses by reaching a million audiences.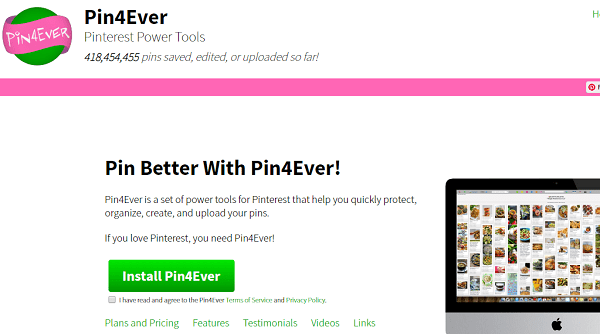 50.PinterestSort:
If you find difficulty in moving the Pinterest boards around, then this is the best browser extension to make it simple.
Conclusion
One can not be an expert by buying and executing the tools. The extensive use of Pinterest marketing tools in all possible ways will find successful business performance. Along with the tools, the perfect marketing strategy is the best source for engaging your Pinterest audience and finding sales conversion.
To get the most out of Pinterest Marketing, contact us at DotnDot.