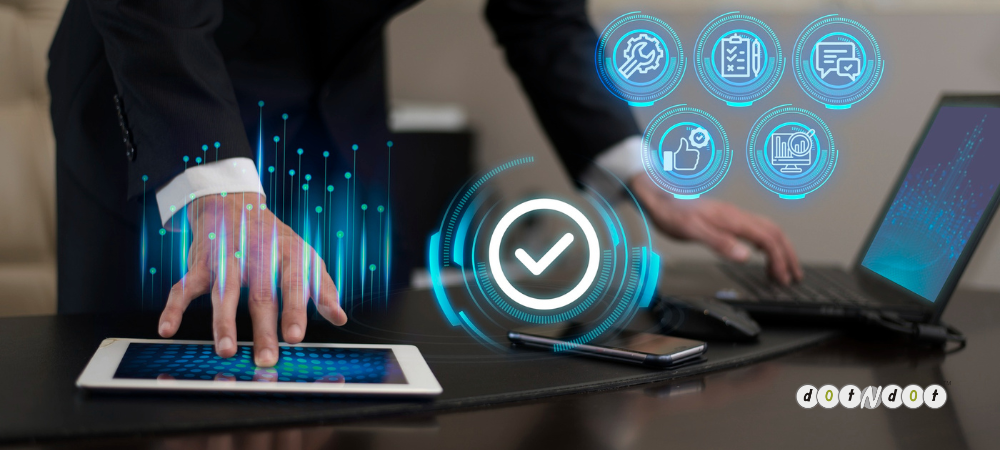 The IP is a valuable asset for any business to showcase its successful performance in the competitive market. For most companies, maintaining IP protection is a challenging task that can be treated as the future of their business. All companies should have complete knowledge of IP protection management strategies that help identify IP issues. Here, we have framed the best ways to protect your Intellectual Property in online courses.
Ways to Protect Your Intellectual Property
Protecting web content:
Most of the founders are aware of protecting web content. Create a DMCA account to preserve the content.
Google Alerts:
Using Google Alerts, you can easily find your business brand mentioned through the provided updates.

Get a Trademark:
If you wish to protect your IP, then it is necessary to consider the trademark. Each business is not suitable to adopt this and is not cheap.
Print the Content:
Print out the complete course, including the plan, content, lesson plans, etc.
Mail the Content:
Mail your content to yourself. That helps when someone republishes your content; then, you have the dated evidence to prove in the court for dispute.
Time Stamp:
Each blog post should have the published date, and when you share the online content publicly, the published date is the proof to claim your content.
Show Your Face:
Feature the talking head in video format, which means showing your face on the screen while taking training sessions.
Watermark:
The watermark of your website name will be displayed in the videos and docs that help to identify your content quickly.
Implement IP Protection:
Choose IP protection that is relevant to your business brand.
Find Patent:
Patent rights are vital in protecting your content from copycats, not stealing your content.
Keep Bulls-eye:
Keep an eye on your online content and use Google Alerts-like tools to find your content.
Create Copyright Policy:
Create your style of policies that guide the public to what is right and what is not about your IP.
Monitor competitors:
Always focus on the activity of your competitor's online trace. If someone steals your content, then you can easily find it.
Keep Monitoring Your Brand:
Use the most advanced tools like Rival IQ and TrackMaven to track your online brand performance.
Global Thinking, not Local:
Take comprehensive measures to protect your brand because each country has its laws.
Trade Secrets:
Launch the trade secret containing the pattern, device, compilation, and data formula that enables you to win over competitors.
Cloud Applications:
It is necessary to find what your employees use and then restrict unauthorized cloud services.
Third-party Devices:
Most businesses will share the IP with the company partners, customers, suppliers, etc. Make sure your third parties should secure your IP by taking the controlling measures.
Employees Personal Devices:
Monitor the devices used by the employees that are accessing your IP.
Prioritize Intellectual Property:
Implement the IP protection strategy, such as risk and cost-benefit analysis, recommended by CSOs. Find your company's assets and identify which might hurt your business the most.
Digital and Physical Security of Intellectual Property:
Both the digital security and physical security of the company is essential. Lock the stores that contain sensitive data. Make use of passwords and give access to limited employees.
Educate Employees about IP:
Implement measures to train your employees to handle the IP properly.
Find Tools to Protect Intellectual Property:
Use several tools like data loss protection, which helps you track IP stores and documents.
Big Picture View:
When someone in the company scans the internal network, an interruption detection system goes off, calls the employee who examines it, and then tells him to stop. After the employee explains, you end it.
Implement Counter-Intelligent Mindset:
Implement excellent tactics when you spy on your business, like securing phone lists.
Locate:
Broaden your skills to look at your hidden IP, which expands your vision to find the threats.
Prioritize:
Sketch the more detailed data of your company assets and find the best ways to protect your IP by spending protection resources.
Classify:
Make the classification of sensitive data that means the personal data of your IP must be labeled, which enables others to find it as confidential.
Plagiarism Checking:
Use the advanced plagiarism-checking tools that find where your data has been duplicated.
Make it valuable for unique:
Most users share the content by sharing the login details with friends or family; this makes creators lose income.
Don't hold it back:
Don't try to hold back your knowledge and not allow your potential customers to hear it.
Nobody is You:
Most people may copy our ideas, words, writing, and services, but they never are you.
Identify all Materials:
Get all the materials that can be used for copyright protection.
Additional Warnings:
Add the text containing the copyright notices, such as text prohibition notices.
Defining IP:
Identify the information that comes under the definition of IP and then make segmentations like the type of IP and the type of protection it requires.
Address IP Comprehensively:
Some significant protection categories include technological, administrative, logistical, etc., to protect the IP.
Find Access Points:
The companies most commonly face internal threats they won't consider. You need to find the information that has access to the company IP.
Be consistent:
Don't go with expired or outdated cybersecurity strategies that can do nothing. Regular review, changes to the law, etc., are required for IP protection.
Create original images or music in advertisements:
Add a clause in the contract of freelancers when they create the original graphics, music, content, etc.
Obtain the appropriate licenses from copyright holders:
When you want to get the registered content from the author, obtain the proper permission to use it on behalf of your company.
Review the company's internal IP:
Depending on the company's IP audit, take adjustment measures that help protect the IP by investing in dedicated resources.
Conduct an initial audit:
Find the IP risks and IP assets and allocate the specific protection strategies depending on the risk infringement.
Classify IP-relevant information:
Classify IP information into operational procedures and data control.
The manufacturing process for IP protection:
Implement the production process techniques, technologies, etc., that make others feel difficult to copy.
Prohibit and monitor the usage of external devices:
Prohibition of external devices like flash disks, laptops, portable hardware, mobile cameras, etc., will help transmit sensitive data.
Concentrate on Human Resources:
Conduct background checks on significant hires to trace the IP-relevant red flags.
Internal lines of IP communication:
To report IP infringement, build the internal and external anonymous hotline to run confidential communication with distributors, suppliers, customers, etc.
Engross IP enforcement bodies:
Build a strong relationship with multiple levels of Government officials, especially in IP relevant Government agencies, before any issue arises.
Collaborate with outside IP service providers:
Exchange best practices over IP protection partner with industry associations that include the industry, IP, and country-specific.
Evaluation of distribution networks:
All levels of distribution networks are essential to tracing the weak links.
Final Remarks
Though you are the giant trademark of your IP, you need to keep a bull's eye on monitoring your IP and never let your fear of IP protection.