The landscape of digital marketing is leading companies to invest time and money in launching the most compelling ad campaigns that can be used to target potential customers across social media and ad network platforms. The only aim is to let the customers visit the business website. Retargeting is the best suitable tactic in navigating the customers to your website. This is why one should implement a retargeting strategy to reach customers. Mostly the retargeting platforms are more flexible in accessing the websites and networks that display your ad campaigns through which you can get the right Audience at the right time.
Best Retargeting Tools
Retargeting Tool: Adroll
AdRoll is the platform that helps businesses retarget ads that include social media, display, and email advertising that can be used to enhance the growth of your business. Integrating the industry required automation and personalization of ad targeting features enabling the business brands to measure, synchronize, and boost their marketing efforts.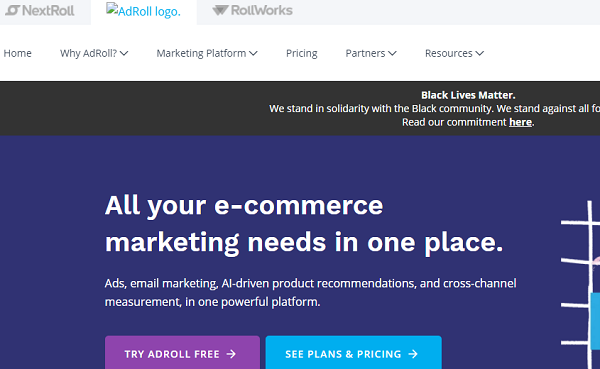 Retargeting Tool: Criteo
It is one of the top trending retargeting ad platforms through which companies can retarget the Audience to visit their website. Moreover, it offers dedicated customer service that lets you find bidding optimization techniques. Also, businesses can serve the ads on Facebook.
Retargeting Tool: SmarterHQ
The behavioral marketing tool supports marketers in enhancing business growth and revenue by establishing customer relationships and offering a personalized and cross-platform experience. It is the most trusted retargeting platform by the top brands that find real-time results.

Retargeting Tool: Artudata
The B2C businesses can boost their online business brand revenue growth by using artificial intelligence to target potential customers, which helps to make vast conversions in real-time. The brands can retarget ad campaigns at potential customers, improving business growth.
Retargeting Tool: Perfect Audience
Perfect Audience is one of the trending tools for launching display ad campaigns retargeting and Facebook ad campaigns retargeting. It offers plenty of retargeting features and a unique user-friendly dashboard. Moreover, its reporting tools will let users find access to a different product.
Retargeting Tool: Sizmek
It can be used to upload multiple ad campaigns in bulk, and it can be used to serve the ads with several reporting features. Several brands are using this platform for retargeting their potential customers.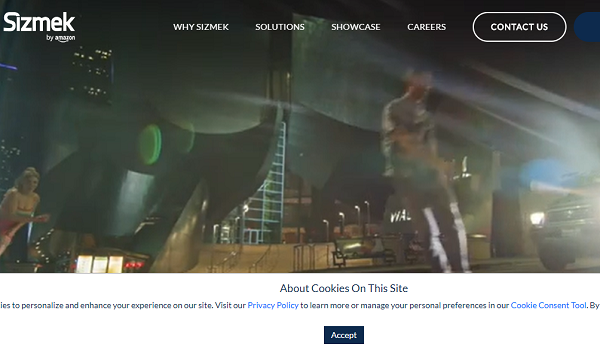 Retargeting Tool: Retargeter
It can be used to find real-time and highly targeted digital advertising strategies. Also, it offers the user-friendly account management that all businesses seek. It can be the best platform for marketers to display ads to the relevant Audience.
Retargeting Tool: Fixel
It is an automated segmentation platform that can rank the business website audience based on engagement. Moreover, how the Audience interacts with your website will provide and highlight visitors relevant to you through implementing a machine learning algorithm.
Retargeting Tool: Retargeting.biz
The Google Premier and Facebook marketing partners enable businesses to display Google and Facebook ad campaigns that can be the best weapon to retarget existing customers and can be used to generate new customers.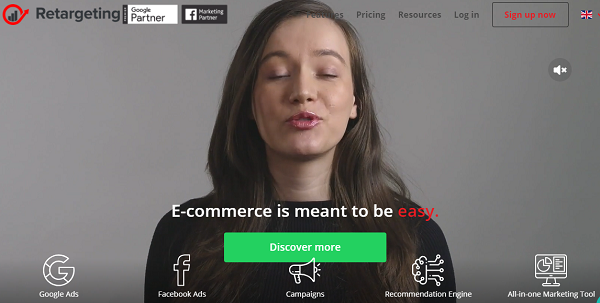 Retargeting Tool: Website Auditor
It is the only solution for on-page SEO, and businesses can launch a deep analysis of the website's structure and trace the issues of website crawling within minutes. Also, the right keyword spots can be delivered to you, through which the website ranking can be improved.
Retargeting Tool: Facebook Retargeting
The launch of retargeting ad campaigns can be done by utilizing the feature of Facebook Ads Manager. By using any, a business brand can launch ad campaigns by targeting the relevant Audience and influencing them to visit your business website and make conversions.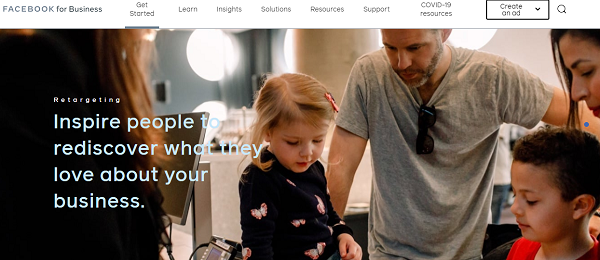 Retargeting Tool: LinkedIn Retargeting
LinkedIn Audience Network enables users to retarget their Audience by serving ad campaigns. Advertisers must give the LinkedIn Insight Tag to the business website that helps engage the Audience. LinkedIn demographic segmentation can also play a vital role in targeting the Audience.
Retargeting Tool: Google Remarketing
Google ads are the only way to remarket the ad campaigns to existing customers; It offers different remarketing methods like standard remarketing, dynamic remarketing, search ads remarketing lists, customer list remarketing, and video remarketing through which any business brand can find massive audience attention.
Retargeting Tool: Instagram Retargeting Ads
The Instagram retargeting ads enable businesses to retarget ad campaigns when allowed the Facebook ad pixels. Using this, buses and illnesses can serve ad campaigns from images, products, etc.
Retargeting Tool: Twitter's Tailored Audiences
Twitter Tailored Audiences will allow businesses to target existing customers and followers by creating and delivering remarketing ad campaigns to let you upload the CRM lists. You can reach the specific group of people you are looking for.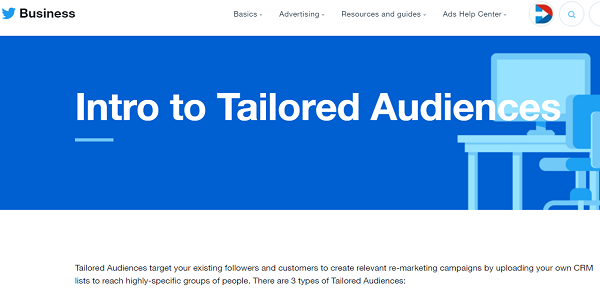 Retargeting Tool: Meteora
Meteora is a user-friendly platform for advertisers to reach their target audiences. It lets you find conversions by rolling the right search keywords and category of Audience and displaying them to the specific geo-targeting locations. It offers advertisers brand viewability and safety options to decide where to display their ad campaigns.
Retargeting Tool: SiteScout
It is the top trending self-serving ad campaign platform where you can purchase website banner ads and mobile by spending the most affordable budget. Moreover, within minutes bus, illnesses can sign up and access the low-bidding technology in real-time.
Retargeting Tool: Exact Drive
With the help of Exact Drive, companies can launch and optimize online ad campaigns to find the required results. We can determine the inventory selection, targeting, placement, etc., to tailor the ad campaign.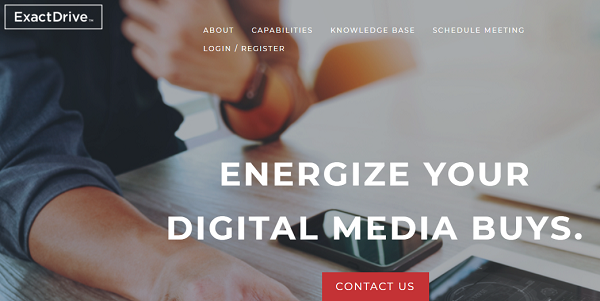 Retargeting Tool: Netsparker
The end-to-end web app security platform can be used to automate and measure website security programs. Moreover, advanced features like SDLC integration, asset discovery, extensive collaboration, and automatic verification over proof-based scanning.
Retargeting Tool: Kinsta
It provides the user with manageable WordPress hosting, allowing them to manage the number of website visitors simultaneously—moreover, exciting business features like automatic website backup and website security monitoring.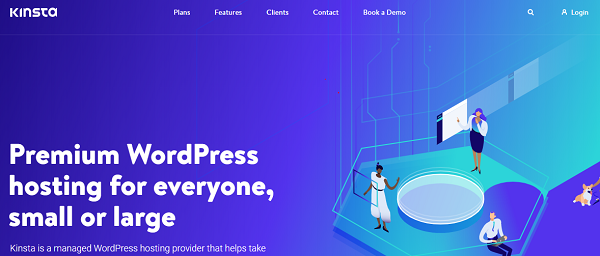 Retargeting Tool: Sucuri
If you intend to keep the WordPress website secure, especially from hackers, within an affordable budget, then it is the best option to go ahead with. The optimization of performance over CDN can also be done by using this platform.
Retargeting Tool: Chango
The programmatic advertising platform is a purpose-built solution for marketers. This platform implements the technologies and data to create suitable, on-time ad campaigns and provide the customer insights the businesses want.
Retargeting Tool: Triggit
It is one of the best retargeting ad campaign platforms that can be used to connect with the global Audience by delivering the native advertising inventory when you are intended to purchase.
Retargeting Tool: Mailchimp
It can be the best platform for newbies in the marketing field. Because Mailchimp offers exciting features that attract businesses, they later ask for the payment process. It has an excellent inbuilt option to design the most customized email ad campaign templates that others can not offer.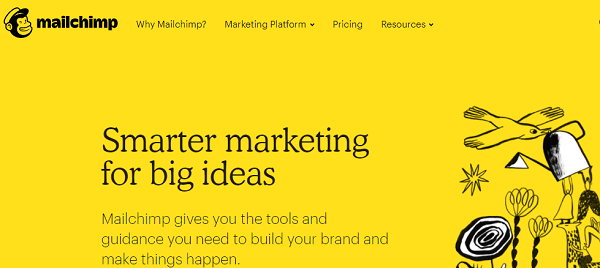 Retargeting Tool: Finteza
This bus allows illnesses to find deep insights and analyze them in real-time. It offers a user-friendly interface that can be used to gather information and data. Moreover, companies can create ad campaigns and study them at any level.
Retargeting Tool: Clickmeter
It is an affiliate and web-based link-tracking tool that the medium can use for large businesses in creating web links. Moreover, this helps direct the landing page through which any business brand can find higher conversion rates and stop malicious website clicks.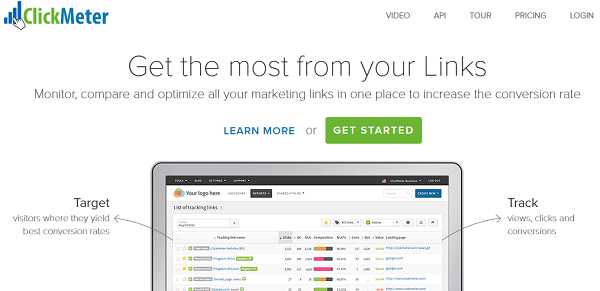 Takeaway
Retargeting ad campaigns can let existing customers or visitors visit your business website. Adopting the best retargeting tools can help your business enhance its growth strategies to find the conversion rate.