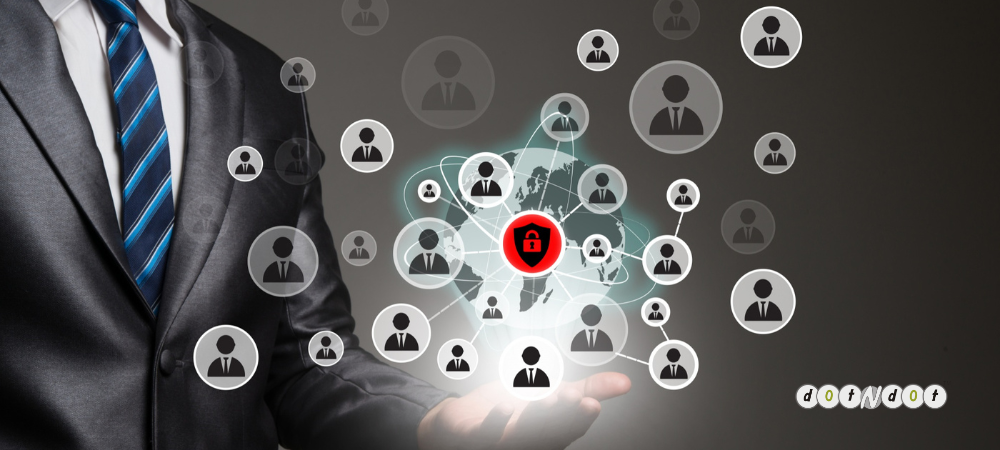 Awe! Someone posted on social media platforms acclaiming your business products or services. Perhaps someone else has written a blog post about your business, and one is accusing your brand of their worse experience towards your services. In the same way, the competitor's comment, give negative feedback, or launch the product events. How to get notified of all these activities at your fingertips? The only way to find is through social listening, where you find your live business performance. Here is everything you need to know about social listening, which helps elevate your brand reputation.
What is Social Listening, and why is it essential for Brands?
Social listening monitors digital media conversations to analyze and understand how customers think about the business brand online. Social listening enables marketers to assign effective teams to evaluate and prioritize public feedback through comments, posts, and feedback.
Through this activity, businesses can provide practical business offers, including content, ad campaigns, products, services, etc. This social listening enables firms to identify and monitor conversations about specific brands or industries. Moreover, one can't get the insights of impacting market strategies straight.
How do you use Social Listening for Brand Monitoring?
The nightmare of every business in the market is brand damage through viral messages or posts one cannot handle simultaneously. In such cases, social media is listening through the activity of monitoring and analyzing to get out of those risks.
Social listening is significant for businesses to be alert and handle business issues. When the companies can't resolve and unrecognize anything that happens online regarding their brand, either positive or negative can get the social media audience's attention and make it viral within seconds.
Furthermore, any number of attackers can spread the news if it is about a bad customer experience. Here are some important ways where social listening helps to gauge business growth.
They are making analyses on hashtags and discussions to estimate the industry insights.
We are analyzing the ad campaign performance over social media channels.
We measure customer interests towards brand products or services.
We are identifying and monitoring the competitor's business brand performance in the market.
It monitors business events over social media, which means how the audience responds.
What is a Social Listening tool?
It is the most often question that each marketer is still at the confusing social listening tool. Is it right to pay for social media monitoring tools? Similarly, it is necessary to understand what we get for what we deliver. Using free social listening tools will let you catch up with your business to the extent that it is like fighting in the war with a child's toy, which is useless. It is essential to use paid-to-social listening tools that offer advanced features to find the accuracy of business performance.
The social listening tools should be able to identify the sentiment of the posts and images. This is where Artificial Intelligence data analytics helps better.
The ease of doing work is the most obvious, where social media scheduling tools and CRM integration drive better results.
Reviewing tools can help the business be aware of using them for business success.
What are the benefits of Social Listening?
The goal of any organization, while adopting the feature of social listening through advanced tools, is to boost its profits by overcoming competitor performance. This leads them to aim for sales conversions and drive ROI. The following born benefits that we can get through social listening.
Lead Generation:
The present market is not allowing us to find the potential leads at our fingertips as it is very competitive. Though you launch effective digital advertising and SEO strategies, you can't deliver product messages to the right people and find potential leads. Find your target; you can inherit the social listening method to do this.
Responding to Consumer Complaints:
We can say that social media is the top platform to offer customer service efficiently. Social media monitoring allows the business to find and respond to negative customer comments or feedback.
Scaling PR results:
The social media mentions regarding the business, products or services, leaders, and brand-relevant keywords are significant factors in the analysis. The news on trending social media platforms grasps the audience's attention and spreads within seconds than traditional news media.
Identify the influencers:
Through social media channels, we can easily trace out the most influential influencers relevant to your niche so that you can deliver your marketing campaigns to the right audience where they can engage more.
Competitive Intelligence:
Through social media tools, one can understand the competitor's performance over product development, key customers, public relations activities, product positioning, marketing strategies, etc.
Market Research:
Most giant companies failed to update their business activities according to the updation of market changes. To overcome such situations, social listening helps to conduct market research where the instant zen is inclined.
What's the difference between Social Listening and Social Monitoring?
The social monitoring of your business brand involves maintaining track of the mentions on social media platforms regarding your business brand. This lets you respond to your customer or audience when they raise queries or doubts about your business. This happens when anyone tags or mentions your brand name while participating in the social media conversation.
Social listening is the advanced method where a wide range of audience or customer conversations occurs, especially over your target audience, competitors, and industry. This is the advanced marketing strategy for implementing future social media marketing plans.
What does Social Listening allow you to do?
With the help of social listening activity by using advanced tools and software, a business can understand its business performance in the market by analyzing and monitoring the online mentions and conversations about a particular topic, brand, competitors, products or services, etc.
This lets the companies pull the social media mentions of individual keywords regarding anyone's brand and support the marketers in analyzing those mentions.
Final Words
Now you have a complete picture of social listening, how it benefits your organization, and how it could become superior to other marketing strategies, etc. To do all these, automated sentiment analysis is a compelling business strategy that builds business growth. Anyone from start-ups to reputed brands uses social listening in their marketing strategy.