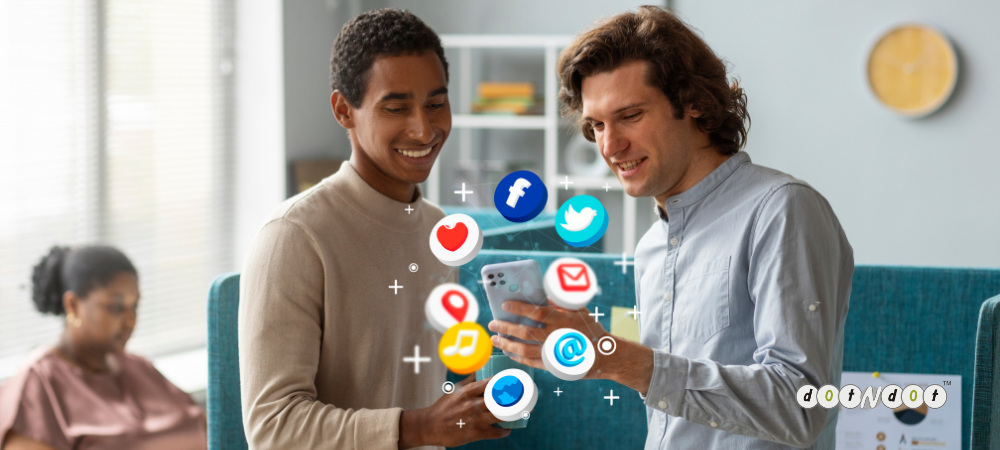 Social media is a powerful tool that has reshaped how people interact and connect. But as with all things, it comes with its challenges.
One of these challenges is the need for moderation. Social media moderators play a vital role in ensuring that social platforms remain safe, inclusive, and friendly spaces for everyone.
So what does it take to be a social media moderator? Explore the qualities and skills required to be an effective social media moderator.
Who is a Social Media Moderator?
Social media is essential for businesses to connect with their customers, generate leads, and increase their online presence. However, managing social media accounts can be challenging, significantly, when moderating comments and monitoring post activity.
That's where a social media moderator comes in. We'll explore what a social media moderator is, why it's essential to have one, and their role.
A social media moderator is a professional responsible for managing, monitoring, and moderating social media accounts.
This individual ensures that social media interactions run smoothly and your brand's reputation is protected. They also play a vital role in ensuring your social media platforms comply with platform guidelines.
What does It mean to be a Social Media Moderator?
Social media has become one of the primary communication channels for businesses and individuals.
With millions of users sharing content and engaging with each other on platforms like Facebook, Twitter, and Instagram, it can be challenging for brands to keep up with messages, comments, and other interactions.
That's where social media moderators come in. We'll explore what it means to be a social media moderator, their role in managing online communities, and the skills required to become one.
As the name suggests, moderators monitor and maintain social media channels on behalf of brands, organizations, or websites. They are the "gatekeepers" of the company's online reputation and interactions.
They ensure that all content is appropriate and complies with community guidelines, and they respond to comments or messages from users promptly and respectfully.
Why do You need a Social Media Moderator for Your Business?
Social media has revolutionized the way businesses engage with their audience. It is a powerful tool that allows companies to connect with their customers and build a solid online presence.
However, managing social media platforms can be daunting and, if not handled properly, can lead to reputational damage.
This is why having a social media moderator is crucial for any business that wants to succeed in the digital world. We will discuss why you need a social media moderator for your business and how they can help you grow your online presence.
The Importance of a Social Media Moderator
Social media has become one of the most powerful communication tools in today's digital age. It's how people connect, share information, and engage with each other. However, with great power comes great responsibility, and that responsibility falls on the shoulders of a social media moderator.
We will explore the importance of social media moderators, their role in handling online conversations, and how they support businesses in building a positive brand image.
Social media moderators play a crucial role in managing online conversations by ensuring they are respectful, appropriate, and on-topic. They keep an eye out for inappropriate content, deal with spam, and are the first point of contact for people who want to raise a concern.
By being proactive and responsive, they can help prevent unnecessary conflicts from escalating into a crisis. They also create a welcoming and supportive user environment, encouraging engagement and positive interactions.
The qualities and skills required to be an effective Social Media Moderator
Knowledge of social media platforms
The most basic requirement for a social media moderator is a strong understanding of all the popular social media platforms such as Facebook, Instagram, Twitter, TikTok, etc.
Moderators should know the community guidelines, policies and how to navigate the platforms. This knowledge will help them identify potential problems and incidents and how to address them effectively.
Ability to multitask
Social media moderators are responsible for handling multiple tasks simultaneously. From responding to user complaints, deleting inappropriate content, and monitoring the platform's overall activity, there is always something to do.
As such, they must be able to multitask effectively without compromising the quality of their work.
Problem-solving skills
The best social media moderators are those who possess excellent problem-solving skills. In this role, they make quick and pragmatic decisions to keep the platform safe.
Therefore, they must understand the nuances of different situations to choose the best course of action when there's a problem.
Empathy and Communication Skills
Empathy and communication skills are essential for social media moderators. Communicating with upset or hostile users while maintaining professionalism requires diplomacy, tactfulness, and patience.
Moderators must be able to listen, empathize, and communicate effectively with users to de-escalate tensions and resolve any conflicts.
Attention to Detail
Social media moderators must pay close attention to details. They must review and monitor user-generated content and ensure it aligns with community guidelines and policies. This requires much attention, as even minor oversights can have significant consequences.
Best Practices for Social Media Moderators
Manage your reputation
A social media moderator's most critical role is managing your reputation online. They ensure that your brand maintains a positive image on social media platforms.
They monitor conversations and respond to comments and reviews in real time. A social media moderator can quickly detect negative comments and reviews and address them before they spiral out of control, preventing a social media crisis that could damage your reputation.
They know what content is appropriate and what is not and can quickly identify trolls and spammers.
Increase engagement
Social media moderators can also help you increase engagement. They create compelling content that resonates with your audience and encourages them to engage with your brand. They know how to create content that speaks to your audience's pain points, interests, and desires.
This will help you build a loyal online community that enjoys interacting with your brand. Social media moderators also respond to comments and messages, keeping the conversation going and building solid customer relationships.
Save time
Managing social media accounts can take time, especially for small businesses with limited resources. Social media moderators save you time by handling the day-to-day management of your social media accounts so that you can focus on running your business.
They manage your content calendar, schedule posts, respond to comments and reviews, and analyze your social media metrics. This leaves you with more time to focus on growing your business.
Stay on top of trends.
Social media constantly evolves, and staying on top of the latest trends and updates can be challenging. A social media moderator can help you stay up-to-date with the latest social media trends, algorithms, and updates.
They can also identify new platforms that could benefit your business and help you craft social media strategies aligned with your overall business goals.
Provide valuable insights
Social media moderators provide valuable insights that help you understand your audience better. They analyze your social media metrics and provide actionable insights to help you refine your social media strategy.
They can identify what content performs well and what does not and tell you which days and times are best to post. This will help you make data-driven decisions that improve social media engagement and drive your business forward.
Conclusion
Being a social media moderator is a demanding job requiring various skills. Moderators must have excellent knowledge of social media platforms, the ability to multitask, problem-solving skills, empathy, communication skills, and strong attention to detail.
To be a social media moderator, you must be willing and able to navigate the social media landscape while keeping the platform safe and its users happy. A good moderator plays a vital role in shaping a safe, inclusive, and respectful social media environment for all users.