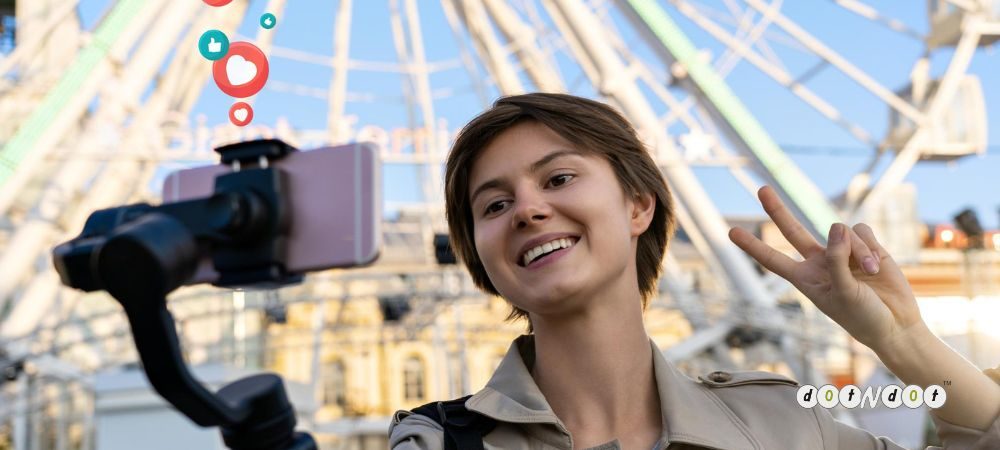 Is there any better way to fire your business brand at the customers? Yes, it is Influencer Marketing.
Have you ever heard of the significance of Influencer Marketing that whizzes everywhere?
This strategy can boost the brand instantly through unexpected engagement.
What does Influencer Marketing mean?
Influencer Marketing
The internet and most social media have grown exponentially. Now, customers rely on social media to make purchase decisions. Unknown brands go viral overnight due to mention by a famous social media personality.
Social media celebrities have tons of Influence over their audience and can impact viral trends and shopping patterns.
If, as a business, you can work with the right influencers, you can accelerate its growth/following quickly.
Although it is an excellent opportunity for many businesses and brands, tapping into influencer marketing can be pretty overwhelming, especially if you don't have any experience.
It is pretty easy to get scammed while looking for the right kind of influencers to work together with.
Influencer Marketing is exchange of relationship between the Trusted customers and Services Providers authority over targeted audience.
The most important thing you can do is get the best influencer for your niche. There are a lot of things that you can mess up here. Picking the wrong partner can result in a negative impact on you and your brand.
Therefore, you must take time and research to develop the best influencer marketing strategy for your business.
Who is an Influencer?
Before we get into the nitty-gritty of influencer marketing, let us first understand what/who an influencer is. Influencers can be described as active on blogs and social media. They are also niche promoters and brand advocates.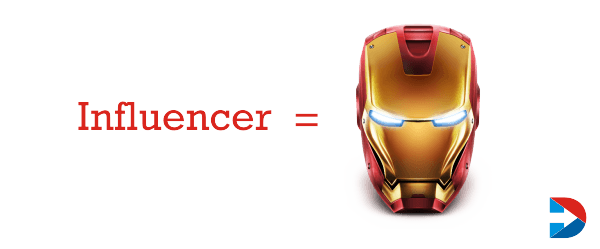 Influencers have a large following of people interested in what they post. Due to this, influencers often have a significant influence on their audience and can thus be used to promote specific products and services.
What is Influencer Marketing?
Considering the different kinds of marketing used today, most of their names focus on the channels used. For example, social media marketing is marketing using social media. Email marketing is marketing through emails.
However, when you come to influencer marketing, you are not left with a channel but people. And that is what influencer marketing is – designing marketing campaigns that use individuals as channels to get products and services to your audience.
How Does Influencer Marketing Work?
There are three kinds of influencers: Celebrity, Macro, and Micro-influencers. Celebrity influencers are musicians, athletes, actors, and media personalities that you have probably seen "hawking" products on social media.
Most have 1M+ followers and get 2-5% engagement per post. These have the most significant reach but, often, the lowest participation. Additionally, due to their broad social media appeal, they are not targeted to your primary audience.
Macro influencers are bloggers, journalists, social media personalities, and thought leaders. Most of them have a following between 10,000 – 1M followers. They drive around 5% – 25% of engagement per post.
Most of their social media accounts have the highest topical relevance on the spectrum. Additionally, they have category-specific influences like fashion, business, or lifestyle.
Micro-influencers are those with 500 – 10,000 followers. However, they drive a high engagement rate of 25% – 5 % per post.
More than 70% Consumers made purchase based on Social media reference.
Don't disregard micro-celebrities, thinking that you need more reach. Influencer marketing is about traction, and research on YouTube shows that teenagers use stars more than well-established celebrities.
Influencer marketing is mainly about the audience you want to reach and the marketer's Influence.
As with any other marketing, the more narrow your target market, the cheaper it will be. Therefore, if relevant to your audiencmicro-influencers, they are your best bet for competitive acquisitions.
Why Does a Brand Need Influencer Marketing?
Customers tend to trust recommendations given by a third party rather than a brand itself. It makes sense if you think about it personally – you might not trust someone who approaches you at a social event and starts bragging about themselves to convince you to be a friend.
But you usually believe your mutual friend vouches for a specific person. An influencer can be described as a familiar friend here. The influencer connects a brand and its target customers.
When you align your brand with an influencer, they bring their audience and their audience's network. Due to the audience's loyalty to a particular influencer, they will quickly align with your brand.
Therefore, an influencer has the power to improve your social media exposure or website traffic, meaning more business and revenue for your business.
With the decline of conventional outbound marketing, influencer marketing is becoming an excellent option for brands to attract clients and customers.
Modern-day customers have become deaf to commercials and blind to billboards.
They want to see someone they relate to recommending a particular product or service to them. They are independent and want to research the value of a specific brand on their own. Current consumers want to hear about your brand from someone they trust.
How are influencers involved in inbound marketing? Influencers generate content about your brand, recommend your brand name to their followers, and generally talk about how good your brand is.
Therefore, getting them to be a part of your business before your competitors make a significant difference in ensuring the success of your business.
Advantages of Influencer Marketing
Here are some benefits of influencer marketing and why you should incorporate it into your business:
Influencer Marketing is More Authentic
Authenticity is not a common thing. Think about it. When you see a company advertising "the best weight-loss solution in the world," do you believe them?
How about an advertisement for a cosmetic product that makes your skin smooth and young? How likely are you to purchase it?
With hyperboles and Photoshop, people are becoming increasingly wary of specific products, and with proper reason.
However, these things have made influencer marketing become as effective as it is now.
Influencer marketing campaigns have become more organic than traditional advertisements, mainly because influencers are seen as role models and leaders in their own way.
If an influencer is seen using it, people will buy that weight-loss solution or cosmetic product we just highlighted.
Influencers have invested time and energy into cultivating their followers and connecting with them.
Due to this, influencers have become a trusted source. In summary, people listen to influencers. So, when an influencer recommends a product or service, it is a genuine highlight.
Such sincerity is critical for digital marketers, especially when marketing to a younger generation that doesn't feel like it is also sold. Customers are in search of authenticity, and influencer marketers offer it.
It is Important for Your Brand Image
We are in the 21st century, so I don't need to explain how essential social media marketing is. As you might be aware, social media can help drive massive traffic to your website, lead to more reliable connections between you and your audience, generate earned media coverage, and boost your website's SEO.
Above this, kinetic energy grows around your brand when you are trending on social media, and everybody is talking about your business.
Whatever platform it might be – Facebook, Twitter, Snapchat, or Instagram – when you become relevant to these platforms, you become connected to the customers, too. Influencers can help to foster the right kind of energy around your brand.
Fashion And Beauty companies use influencer as in influencer marketing Strategies.
They can offer you access to a more targeted audience. Influencer marketing allows you to grow your social media, website, and business.
Influencers thought leaders. Therefore, when they mention your product or service, their audience will listen and want to engage with you.
It can help to bring a sense of community to your business brand. The community feeling will make everyone want to be a part of the vision you are trying to push forward.
It is Cost-Effective
In influencer marketing, there is nothing like a single standard pricing model. Influencers will collaborate with you because your brand helps them build their image.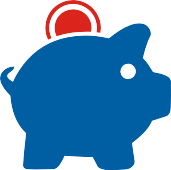 If you incorporate them into our marketing team, other influencers will ask you to send them a free product or service. Others will agree to do a performance-based pricing model with you.
Here, the amount paid is based on some clicks and engagements. Others will opt for a "flat rate" where you pay them per video or post.
While most people might be confused by the wide variety of pricing, doing a little research can help fix the whole problem. Besides, analysis lets you identify what you are comfortable with and what marketing model you think best suits your brand.
But whatever method you decide to go for, it will be more affordable compared to conventional advertising.
A study of 100 marketing professionals found that 36% spend less than $5k per marketing campaign, while 24% spend less than $10k.
More than 60% of marketers spend less than $10k per campaign. It is incredible, considering that some media buys would cost you a minimum of $25k.
How to Build a Successful Influencer Marketing Strategy
Your strategy is essential when incorporating influencers into your marketing plan. Here are some tips that will help you build a successful influencer marketing strategy:
Identify Your Goals
Before developing your marketing campaign, you must identify what you want to get out of it. You can use influencers across various areas of your business in numerous ways. Selecting your ultimate objective prior ensures that it is kept in mind throughout each stage of the planning process.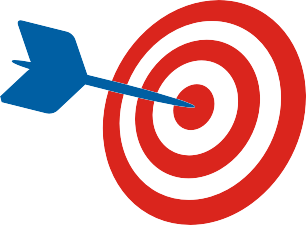 Your goal will help you to know where to turn to when looking for influencers regarding niches and communities. It also allows you to understand the influencer's role in the company and many other essential things.
Determine Your Key Performance Indicators
You have a goal that you want to achieve. After the marketing campaign, how do you determine whether you have accomplished it? It is where Key Performance Indicators (KPIs) play their role.
When it comes to performance measurements, pick both quantitative and qualitative objects. Qualitative data will add context to complex numbers- quantitative data. For every qualitative data you collect, come up with one or two ways you can add meaning to the amount.
Build Your Campaign
When you contact influencers, you want to have everything ready. This means that you will have to make the necessary arrangements beforehand. This ensures you make plans based on what is helpful for the campaign and your audience, not your influencers.
It also helps you pick the right kind of influencers to help you attain your marketing objectives.
Conduct Research
Think again about your influencer marketing objectives, and first, think about the kind of influencer you need to help you achieve those goals. Afterward, start researching and writing down names. I advise you to be more selective with your approach and focus on building partnerships.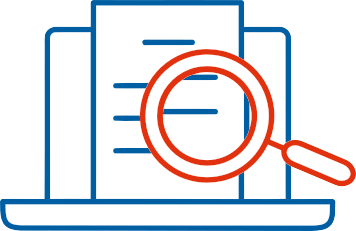 Make Contact
After you have everything ready and have found the right influencer, it is time to make contact. It can be nerve-wracking to be brief and concise when sending that pitch.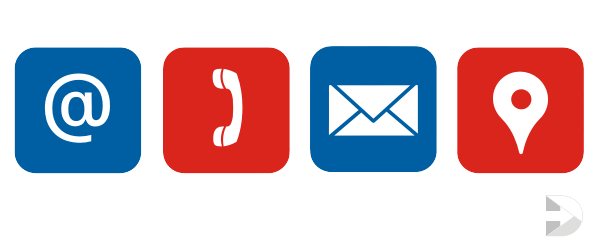 Since this is social media, it shows some form of personalization. A personalized message displays that you want them, not just another person.
Be straightforward about what any influencer participation involves. Sum up the message by stating what you expect and want to offer in return. Your letter should give the influencer every reason to say "YES" to you.
Where to Look for Influencers Ideal for Your Business
Before contacting an influencer, you need to know where to look first. Here are some strategies to help you with finding influencers:
Blogger Outreach
Bloggers are probably the strongest spoke when it comes to influencer marketing. Most social media influencers run a blog, too. A bonus of targeting bloggers is that they are usually active across numerous social media platforms.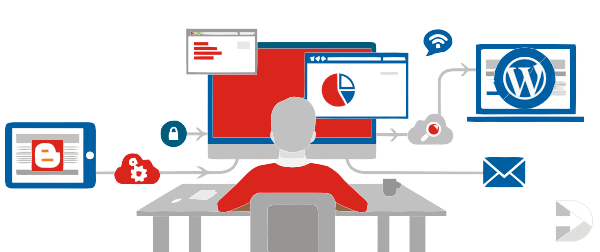 When looking for influential bloggers for your business, look for blogs in your niche. Read their articles to see whether they have posted relevant post topics. Afterward, create a list of the most consistent bloggers.
Before contacting them, you must locate their blog stats and social media information to identify whether their blogs equal the best reach for your brand.
Manually sorting through the sites to develop specific statistics can take quite some time. Luckily, there are excellent blogger outreach tools to make this process easier.
There is a tool to identify anything that you might need. For example, if you are a small-scale business and want to do blogger outreach, I recommend you check out BlogDash or Inkybee. High-level firms can check out Buzz Stream or GroupHigh.
Social Media Monitoring
Brand advocates are the kinds of influencers that your brand will have. Not only do their followers keep in touch with them because their content aligns with your products or services, but they talk actively and loudly about how they like your brand.
By paying attention to your blog posts and social media mentions, you will find influencers and advocates you had no idea you had.
Monitoring social media for a while also helps you find influencers advocating for products and services in your niche or genre.
For instance, an influencer might post something about yoga gear but fail to mention your site as a great place to purchase the same.
Well, this is someone that you would want to engage with and expose your brand.
Another strategy to find influencers on social media is following hashtags. Identify the kind of hashtags being used by your target audience.
For example, if you sell lock picks, following hashtags like #lockpicks or #lockpicking can help you, active talkers in this niche. Once you find influencers that look a good fit for your brand, I recommend putting them on a list and following their actions.
With time, you will narrow down to one influencer that will work ideally for your business.
Also, you can consider setting Google alerts for keywords related to your business to identify individuals who actively create and post content in your realm.
Factors that Influence an Influencer for Your Brand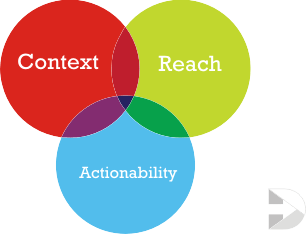 Context
An influencer will be different for every brand because of the contextual fit. Meaning is the most important thing to consider when targeting influencers for your brand.
Reach
After establishing someone with the right contextual fit for your brand, you will want them to have reached out to share their content about your brand in a way that is hearing.
Actionability
Actionability can be described as the influencer's ability to cause action by the audience. This usually comes naturally if your influencer has an audience that is in contextual alignment with your business. Influencers are not supposed to force themselves upon an audience.
Guidelines to Follow When Engaging With Influencers
Let's say there is a strong return on investment in influencer marketing that can work exceptionally for your business; how do you find and engage with influencers? Here are some definitive rules of engagement that you should follow: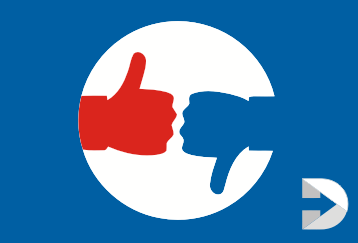 Have Information About Your Audience
There are many platforms on the internet today that promise to look for and choose the best influencers for your business. However, note that they are not sufficient. You are the one who knows your business and is the one best suited to look for influencers.
And the best way to do this is to know your market.
This way, you can know the most trusted voices and massive audiences. With this information, go out and seek influencers personally.
Like any marketing or advertising, you will have to do some experimentation.
Try out different influencers in your space until you find someone perfect for your business. By "perfect," I mean – an influencer that can bring the best return on investment.
It would be easy if a platform could deliver significant influencer relationships with the key focus being high ROI. However, the world is not yet at that point.
Pay Your Influencer Well
If you find an influencer providing the needed results, don't forget your responsibility to pay them well. Good pay strengthens the relationship and makes the arrangement between you and them worthwhile. This also makes you stand out as a brand.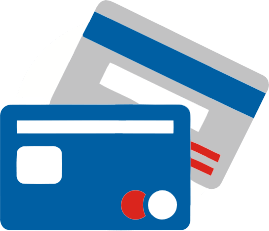 Note that influencer marketing is hot at the moment. Excellent and influential people have a lot of brands competing to get their attention.
Therefore, if you don't pay your influencers well, they might work for another brand that recognizes their worth.
Don't Be Weird In Your Engagement.
It is usual for some people to act weird when trying to reach big names. There are some fundamental rules that you should follow here: Never gush, never send a funny picture of yourself, and never stalk.
Most people who fall into this trap are mostly well-meaning and think it will be easy to break through the noise, but this is not usually the case. If you are not getting through, it is the message, not where you pitch.
Stand Out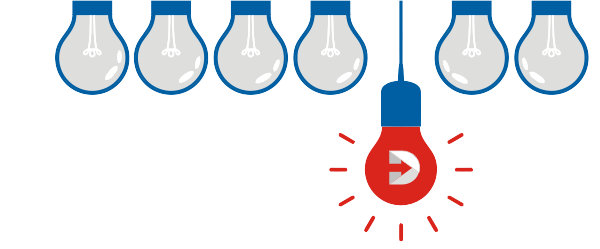 As aforementioned, you are paying your influencers well is one way to stand out. However, you will also have to fight for initial attention, mainly if you are targeting a coveted influencer.
Your first impression of the influencer should be good enough to "wow" them into working with you.
You Have Found Your Influencer; what do you do next?
Encourage Content Creation
An authentic influencer for your brand will fall in love with the products and services you offer—this passion is depicted in the content they post to their followers about your brand.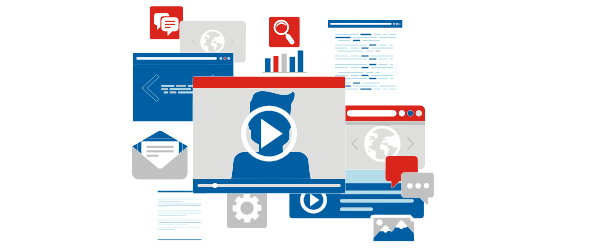 It results in many leads for you and your company. Therefore, your primary goal should be to get as much content as possible to promote your brand through influencer marketing.
The easiest way to get content is by deriving it from your happy customers. Here are some easy and quick ways to squeeze out content from customers who already love your product:
If applicable, ask your customers to upload pictures or videos of them using your product or service. If you promise to share their content, this promise will consume most of them, and they will gladly accept your request.
Incentivize content by giving product giveaways or discounts on your service.
Ask customers to reply to case study questions and assure them they can approve your content before publishing it.
You can motivate them with free products for better response rates, as answering questions takes up much of their quality time.
Join discussion forums and be active. Such panels include LinkedIn discussions, comments on your posts, and YouTube Plus Communities.
By engaging your audience, you can use their words or posts as blog inspiration or quotes.
You can also ask them to write a post based on their posted comment and publish it. If you publish such a position, the author will share it like crazy.
What to Be Wary of With Influencer Marketing
Influencer marketing may be all the hype; however, you must be wary of a few things. Note that you have very little control over influencers.
Due to this, they can still use most content they think is appropriate, even though the definition of acceptable content baffles them.
Influencers are not bound to regulations or guidelines other than those stated by their social media platforms.
Hence, unless you put stipulations in your contract with the influencers, it isn't easy to influence the content they post.
Make an effort to make sure that the influencer campaign follows FTC guidelines for full disclosure. In marketing, transparency is of utmost importance.
As influencer marketing techniques continue to be used by more people, the authorities are cracking down on paid endorsements and promotions that fail to be precise with the audience that these are named sponsored advertisements.
How to Evaluate an Influencer
When you want to identify whether a particular influencer is perfect for your brand, there are specific metrics that you can apply.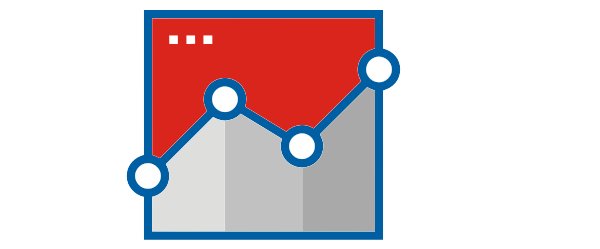 The first thing that you can do is to analyze their audience. Your objective should be to reach a more targeted demographic.
Therefore, if you are, for example, a baby clothing company working with influencers whose followers are millennials and teenagers, then you are missing the point.
It is why it is essential first to identify your audience and then look for an influencer that speaks to that audience.
It will help you tap into a large consumer base interested in what you offer.
The next thing to check out is the many followers they have. If they have a few, that does not necessarily make them thought leaders.
However, even if they have hundreds of thousands of followers and their posts have little engagement, you need to look at other places. Remember that you are in search of quality and not quantity.
Speaking of quality, the content these influencers put up should be high quality and engaging, too.
Look at the messages they convey and how they convey them. It will help you to know whether an influencer will make a good spokesperson for your brand.
Cost of Influencer Marketing and How You Can Measure ROI
We have already talked about the high efficiency of influencer marketing. However, almost all advertising channels work if a chunk of money is thrown at them. The actual query here is, how much does it cost to do influencer marketing, and what is the ROI?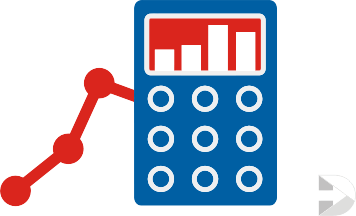 One important thing that every successful marketer goes through is experimentation. One must try out different marketing methods before settling on one.
The same applies to influencer marketing – you must experiment with different influencers and their pricing techniques.
As a data-driven marketer, you might know that measuring Influence is tricky. Nevertheless, the last few years have seen the invention of robust tracking and optimization tools, perfect for influencer marketing.
There are five metrics used to track the ROI of influencer marketing, and they include:
Cost per Engagement
Cost per Impression
Cost per Lead
Cost per Acquisition
Click-Through Rate
Influencer marketing does well in terms of value compared to other marketing methods. It is also pretty easy to track influencer marketing campaigns. You can use unique coupons, proper tagging, and attribution models above the last click.
Influencer Marketing Tools
The people who influence effect are influencers, defined as a person or group of people who take action or change opinion/behavior due to exposure to information provided by an influencer. It is the practice of building relationships with the people who make links for you by using social media influencers in your marketing.
FollowerWonk:
It allows you to search for keywords in Twitter user bios and sort individuals to find those with the broadest reach and most authority.
It can compare the followers of up to three different Twitter accounts.
Also, it can be used to identify social media influencers who are following your competitors but aren't following you.
BuzzSumo:
BuzzSumo brings together influencer identification and content-sharing analytics into one simple dashboard.
It has two features; the first allows you to search for the most critical content shared around a particular topic and identify who shared it.
Topsy:
Topsy is excellent for finding out which influencers engage and share your content.
It's also handy for discovering which people share your competitor's content.
Topsy is finding out which influencers shared certain pieces of content, which is one of the most exciting features.
Kred:
Kred enables the metrics needed to measure the performance of the content, and it can be done by evaluating the replies, mentions, follows on Twitter, and retweets.
Kred also offers an 'Outreach Score' based on how frequently you retweet, reply, and mention others.
Klout:
Klout is typically used for measuring your social media influence.
Klout also lets you search for influencers on particular topics. However, the search functionality is limited compared to other tools on the list.
Twtrland:
Twtrland has the most valuable feature: the ability to filter influencers by Celebrities, Power Users, Casual, and Novices.
Finding the influencer already engaging with you and those within your network is unique.
PeerIndex:
PeerIndex takes a refreshing approach to influencer identification. It measures Influence based on an individual's expertise on topics.
Suppose you are looking for an influence analytics solution. In that case, a social media monitoring tool with built-in identification, influencer metrics, advanced filters, demographic insights, and engagement is worth considering.
Onalytica:
Onalytica will support Professional services to brands. Identifying influencers, influencer relationship management, and finding traffic engagement opportunities are possible through it.
Tracker:
Traackr's platform mainly focuses on Influencer relationship management. Also, its primary focus is on the brands it works with, earning "lasting influence."
Sprout Social:
Sprout Social is a social media management platform that helps streamline and increase conversations to engage your brands quickly with people and build lasting relationships.
Content BLVD:
While helping you choose the right YouTube influencers for your products, Content BLVD is a YouTube influencer marketplace that makes communication fast and efficient.
You can access a dashboard to track everything in one place.
Zoom:
It publishes web experiences that elevate your content with many designer-made templates, and You can locate prospects across social media and engage in 1-1 interactions.
Find Your Influence:
To help marketers make more profound, more authentic connections with their customers, Find Your Influence is a SaaS (Software as a Service) influencer marketing platform that can be used.
It can be managed from start to end through a centralized dashboard. You can assign a total campaign budget and pick influencers at the price you want to pay.
Markerly:
It delivers official and successful brand affiliation; Markerly connects a brand with real people.
Webfluential:
It is an influencer marketing platform that gives marketers the tools needed to manage influencer marketing campaigns.
You can search costs, crowdsource campaign ideas, build a community of influencers, collaborate, communicate with influencers, get valuable insights, and access artificial intelligence matching from brands and influencers.
Ninja Outreach:
Ninja Outreach is an all-purpose Influencer Marketing tool. It is an influencer and blogger outreach CRM software that offers many solutions for marketers.
Izea:
It provides many features of high-volume execution. The Izea Influencer marketing platform can be an automated influencer and content marketing program by streamlining workflow and eliminating time-consuming processes.
Pitchbox:
Using keyword search, It is an influencer outreach and content marketing platform that allows marketers to find bloggers, publishers, and influencers.
Klear:
Klear will build the people's trust of influencers but no Ads. It is a new standard in influencer marketing.
Influence. co:
The best work to be shared by an influencer is done here in this Influence. Co.
It grows your business and all the tools you need to build your professional influencer profile.
Tap Influence:
The building and execution of influencer marketing programs and multi-channel tracing can be done using Tap Influence.
FameBit:
You can launch a campaign, find the right influencers, and manage your campaign in one place. It builds the best-in-class tool to connect brands.
BrandBacker:
Through this, content creation and brand promotion can be made naturally. It can help to have feedback.
It also finds who creates content for your brand, industry, and competitors and measures your content performance and trends.
Influitive:
It is an advocacy platform that helps brands spark, build, and comfortable movement with the participation of their customers.
It is designed to create unique experiences for your brand's advocates and fosters a sense of community and a direct connection with your brand.
You can access thousands of advocates through this platform, and data, segmentation, and personalization are powered.
Little Bird:
It is an Influencer identification and marketing platform that Sprinklr acquired.
It helps brands build like-minded communities and create relevant content with top influencers across social media.
CrowdFire:
CrowdFire tells you precisely what to do and when to do it. It finds relevant users to follow on Twitter and Instagram, tracks how your social media updates affect your follower/unfollower stats, and checks account relationships.
Muck Rack:
Muck Rack is a new standard in public relations software. It is designed to search for journalists, monitor news, and build reports quickly.
It is a user-friendly media database and an intuitive and fast tool.
Inkybee:
It finds targeted industry influencers, manage your influencer engagement, track coverage, and measure and report on results.
This social media tool allows you to locate those influencers who can elevate your brand and attract more potential customers.
It provides a way to search for bloggers and social media celebrities interested in your industry.
Impact and:
The impact is the ultimate in content research with a focus on SEO. You can find content based on many backlinks, views, and comments.
That can be useful for outreach purposes when looking for relevant in-content links.
Gorkana:
It will connect your brand with influencers and decision-making on one unified platform.
It features media monitoring, filtering, social media tracking, and analysis.
Contactually:
Contactually keeps you on track and motivated. It makes you accountable for contacting potential clients daily.
The email templates are a big help and very user-friendly. Also, it keeps your relationship healthy and your referral business up by staying top of mind.
Pitchbox:
It will be helpful regarding contact information and social media, crafting personalized outreach messages, automating follow-up, and tracking results; influencers can be found.
ContentMarketer.io:
It finds influencers and monitors mentions. This toolset lets you schedule and send personalized outreach emails via your Google account using pre-built templates and automated follow-up sequences.
BlogDash:
Demographics and Influence are primary targeting factors that allow reaching content marketers, which is possible only through BlogDash.
After connecting with a blogger, you can pitch them your new product or service to get others talking in the blogosphere.
Blogmint:
The first automated platform connects brands and influencers by identifying targeted influencers to create compelling social and video content.
Prezly:
You can easily share your story online through stunning newsrooms. It sends your account to online media influencers via email and social media.
FullContact:
It will manage contacts and keep activity on track; view extended information about your contacts from within Gmail and your calendar.
Social Crawlytics:
It is to identify influencers shared mainly by your competitors and monitor social sharing metrics.
Social Crawlytics tracks which content is shared on which social channels and runs a crawl report of a website.
It is a valuable research tool to see what blog post topics are working and which aren't.
Cairo:
Cairo has a robust collaboration and monitoring feature for the blogger and influencer outreach tool.
It finds you to identify trending topics and key influencers, engages with your community, conducts targeted influencer outreach, and measures your brand's results.
PeekAnalytics:
PeekAnalytics platform can analyze a company's Twitter network and provide additional insights about followers.
Personapp:
This app puts a face on all those followers and friends in the social media world. You can also create specific personas that then interact with this audience.
Discovery:
It is used to see details while browsing, visual social media influence, and demographic information for anyone in your social network has to be done instantly.
Outreach:
It can find critical influencers on any topic, share content, and track results.
Cision Media Database:
It lists contacts, outlets, and opportunities based on topic, coverage, market, and media type.
Journalists:
It is used to find articles by subject, search profiles of journalists, compare and find similar items, and set up alerts to know when selected journalists have published something new.
eGrabber Account-Researcher:
It will discover influencers and decision-makers, capture contact information from social profiles and append email addresses and phone numbers, research conversation-starters for more competent outreach, and track your email conversations.
JounoRequests:
With the establishment of daily emails and the extraction of unique sources, especially for journalists, it is available only through JournoRequets.
GroupHigh:
GroupHigh is an all-in-one blogger that includes the blogger's social content; you can find targets that pull in analytics and make prioritization and outreach easy.
BuzzStream:
PR outreach, content promotion, link building, and blog posts are made accessible through BuzzStream.
It also lets you manage conversations and templates effortlessly once contact is made. It's a lifesaver to have a ton of guest bloggers.
Email Hunter:
Email Hunter is a great and simple tool for finding someone's email quickly. They also have an even more straightforward plugin.
Speaker:
The speaker is less of a software platform and more of an agency that pairs brands with influencers.
The speaker allows brands to connect with and develop content with hundreds of people simultaneously.
Revfluence:
Revfluence also has a substantial focus on the actual creation of content. Called the Creator Collaboration Toolkit, the platform streamlines the process of working with influencers.
NeoReach:
NeoReach is a way to connect social media influencers with brands directly.
The influencers will be paid automatically, and NeoReach will manage the traffic.
ViralVagon:
ViralVagon is one of the top influencer marketing platforms with 250 million users. It allows the users to launch the campaign in just 5 minutes and make promotions regarding the brand. It can drain continuous engagement with targeted audience attention.
Influencer Marketing Statistics for 2020
Above 93% of marketers are using influencer marketing.
71% of businesses consider influencer marketing the most effective form of marketing.
89% of marketers say measuring metrics to determine the ad campaign's performance is essential.
More than 35% of marketers consider that influencer marketing improves ROI.
87% of marketers interested in influencers created content to upload.
Above 93% of influencers prefer Instagram to market their products or services.
Celebrating influencer marketing shows only 3% of the effect on influencing the customers to make buying decisions.
For sponsored posts, more than 97% of influencers charge less than $500.
More than 84% of micro-influencers charge less than $250 for sponsored content.
Almost 86% of companies are using influencer marketing, especially for business brand awareness.
Conclusion
Influencer marketing is a hot topic nowadays. It's no silver bullet, but it can be for acquisition with the right business and strategy.
Suppose you are mostly discerning and plan in your relationship with influencers. You can attract a large customer base cheaply and implement influencer channels repeatedly without method fatigue.
This Guide to Influencer Marketing is valuable as you cultivate your brand's influencer marketing program.
To encourage team members to use it at every stage in your organization's influencer marketing strategy development, these are Influencer marketing platforms to be used.
There are best practices to follow, as occasionally repeated in the article, and there is also the element of experimentation.
It would be best to try different influencer marketing strategies before settling on one.
The factor determining the influencer and influencer techniques you choose to stick to will depend highly on the ROI offered.