It's not just a few days. It's almost going to hit a month since the lockdown started to fight against world pandemic COVID-19. Due to this, thousands of companies completely changed their work policies for their employees and made mandatory policies to work from home. Keeping that in mind, we have listed some excellent work-from-home and remote working tools relevant to the digital marketing industry.
Work-from-home and Remote Working Tools and Apps for Digital Marketing
1. Google Drive:
Google Drive is one of the must-have tools, especially for the digital marketing team, as it can securely store files, and this suit contains all capable docs that can be shared with the group.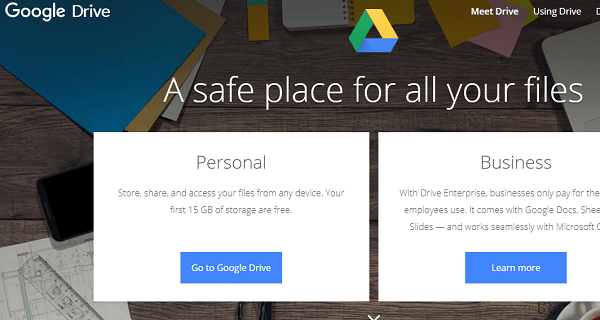 2. Google Hangouts:
You can choose to add conferencing and create an event using Google Hangouts. The remote marketing staff can launch video calls and hang out from emails, and screen sharing is possible.
3. Trello:
It is simply a project management tool where you and your team can organize the tasks of your projects by organizing boards.
4. Wrike:
It is equipped with custom dashboards, resource management workloads, folders, Gantt charts, etc., that every company needs to manage the project.
5. Slack:
It is one of the trending tools that offers effective team communication with different features required for collaboration.
6. Google Translate:
Use Google Translate to convert any language available in the list of languages into your native language.
7. Zapier:
Automate the repetitive process that you feel by using Zapier. Moreover, you can easily collect the mentions of your brand on Twitter and Reddit.
8. Momentum:
It is the extension of a web browser that helps to turn the opened tab into the task of reminding and letting you get done.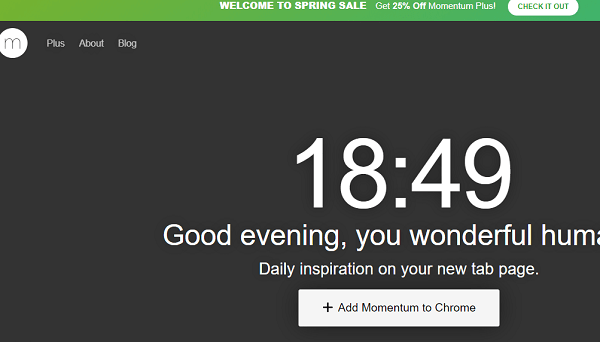 9. Meistertask:
It is also a project management tool to organize tasks by creating streamlined and automated workflows.
10. task manager:
Everything, including file sharing, project team collaboration, meeting schedules, etc., can be done by using this tool.
11. Evernote:
You can create notebooks to keep particular notes, including links, texts, images, snippets, etc., which you consider essential.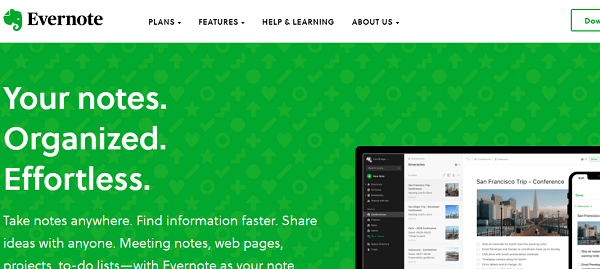 12. Google Doc
It is a cloud-based text editor where you can add writing formats and images and share them with others to find feedback.
13. Jira:
Through this tool, you can track, plan, and execute the tasks for developing your project.
14. Workfront:
It offers a single and centric application medium to create and share content and can also be used to manage processes.
15. Microsoft Teams:
If you have hands-on experience using Microsoft Office 365 in your company, then using Microsoft Teams to integrate your tasks is better.
16. Skype:
You can make video calls to mobiles or landlines using Skype credits, which can also be used for free.
17. Whereby:
You can launch remote meetings and video conferencing with your employees, and screen sharing is possible.
18. Hubstaff:
It is a tool to track the time and can be used to record the time from the desktop.
19.TimeDoctor:
It is the shadow of Hubstaff, giving complete insights into how much time you spend on your project.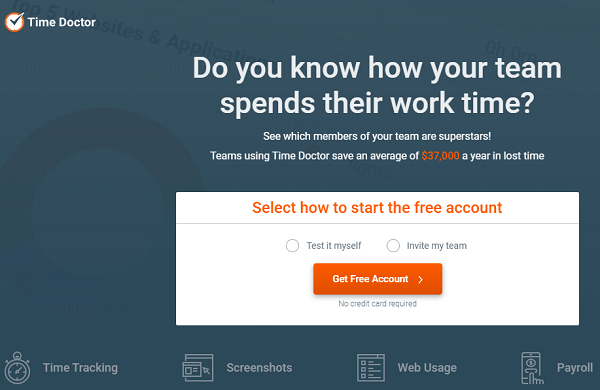 20. Asana:
You and your project team can organize the tasks, intimate pending works, and monitor the workflows.
21.LastPass:
You don't need to bother remembering your password; you can create solid and safe passwords using this.
22.DropBox:
It is a cloud-based service that lets you store files and access them later using another device.
23.TeamViewer:
It is an all-in-one hub for remote control and support. You can access your team's devices when they require your help, or they can do the same.
24.AnyDesk:
It is also a desktop application that enables you to access files, documents, and programs remotely.
25. Bitdefender Small Office Security:
It can protect your company from existing or all-new cyber threats, and you can provide security for your client's financial and personal data.
26. Kaspersky:
It helps to protect your PC at home with the most secure capabilities to secure your business.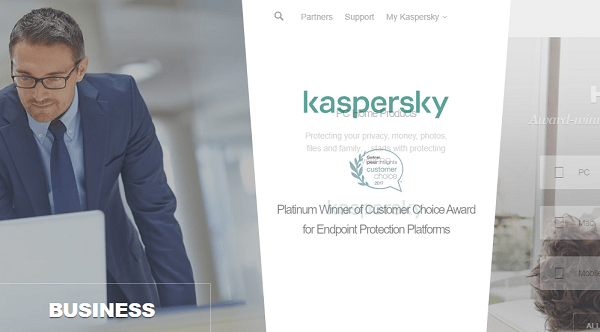 27.CCleaner:
This toolkit can lean up the web browser cache, desktop files, apps cache, etc., to speed up your system performance.
28. Scoro:
Project management work, tracking, scheduling, building lists, task boards, contact CRM and database, billing, quoting, dashboards, advanced reporting, etc., is possible with Scoro.
29. Aircall:
When everyone in your team is apart, you connect with them through this cloud-based phone while maintaining agility.
30. Workplace:
Facebook features it, allowing your business organization to stay connected with employees on the same network and get plenty of familiar tools.
31. Pukkateam:
When the team works remotely or from home, it can help you stay connected by creating an office environment.
32. Float:
Scheduling and managing can be done by using this tool, especially in assigning the work and resources to the teams remotely so they can find the status of the work.
33. Cisco Webex:
This tool allows you to hold unlimited meetings, allowing up to 110 discussion participants.
34. Tandem:
Through this, the teams can find the virtual office and solve the issue on time to make their work easier.
35. Toggl:
Up to five users can get the free plan option from this time-tracking tool.
36. Zoho:
Zoho is a user-friendly tool from one source. We can schedule, control, and post the content to multiple social media platforms. It also offers analytics to find your business performance.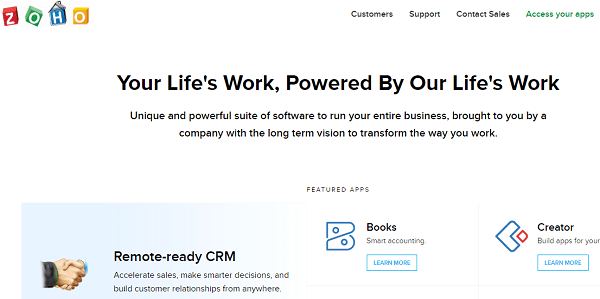 37. Vidyard:
Businesses can enhance internal team communication by making the most secure video messages.
38. Postify:
It is also a scheduling tool to simplify your work by scheduling social media posts.
39. Smartsheet:
You can build the dashboard, relevant forms, sheets, etc., by using the free templates it offers.
40. Hootsuite:
You can manage the social media platforms and engage your audience and customers all the time by connecting all your business profiles in one place.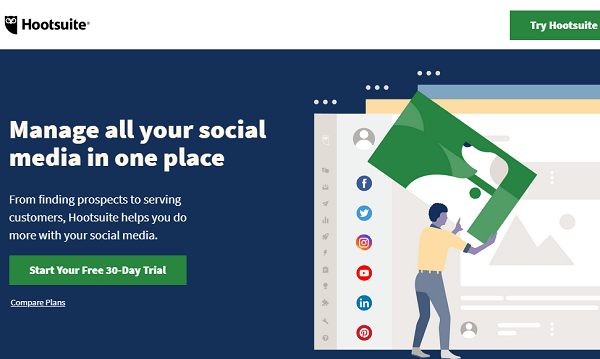 41. Salesforce:
The emergency teams, health management teams, and call centers can avail of free access to technology.
42. Mailchimp:
Email marketing automation tool that helps you communicate and deliver your business information to the clients or customers.
43.SurveyMonkey:
It provides free questionnaire templates by research experts that help find feedback or data from employees and customers.
44. Ubersuggest:
Neil Patel's Ubersuggest is a free plan tool that helps generate the keyword list for content marketing.
45. Benchmark:
It is an email marketing tool that helps you launch email campaigns in a compelling way that finds your audience's attention.
46. Buffer:
It is a top social media scheduling and monitoring tool that helps engage your social media channels.
47. Hubspot:
Hubspot can be used in content management, blogging, social media management, etc.; users can edit the CMS by leaving comments.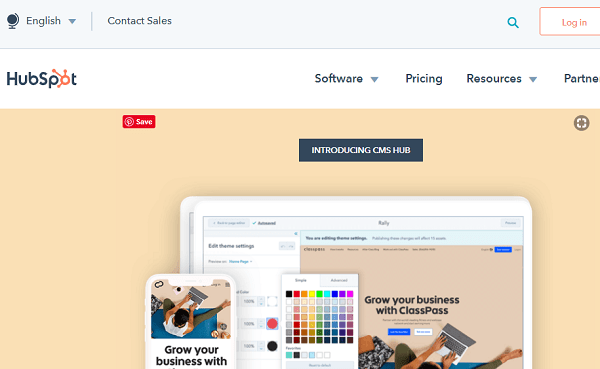 48. Panopto:
This tool allows businesses to create and share video content that enables the audiences and employees to continue learning and working remotely.
49. Troop Messenger:
The teams can make instant messages, video, and audio calls, sharing files and locations with unlimited communities.
50. Zoom:
Zoom can launch the video conference remotely with employees, vendors, clients, etc.
Conclusion
The inheritance of advanced technologies lets us work from home or anywhere else as entrepreneurs, students, stay-at-home parents, full-time employees, retirees, and freelancers. However, using tools correctly makes our work from home simple and generates the most effective results we are dealing with.