Do you want to improve your YouTube organic traffic search views? Everybody wants to find the prospects of choice, but in the same way, the inconsistency of being the random one from the crowd of millions is not what everyone likes. By keeping this in mind, as a business marketer, we are considering providing business opportunities by generating massive audience organic traffic to your YouTube channel. This makes you stand in the competitive edge that helps improve the brand reputation and your Return on Investment (ROI). Are you struggling to drive YouTube traffic and find sales? We have generated some killer YouTube search rankings for several businesses that are looking for.
Step #1 – Auditing Existing Video Content Strategy
Plan to sketch your goals. Then make the video content strategy by collecting fresh and new data. To extract the web-based content, use some content analysis tools.
We maintain track of video content analytics and find the impact of your video content. We boost the underperforming content to drive traffic through organic search on YouTube.
Step #2 – Auditing Existing Metadata Strategy
Elevate the YouTube metadata strategy by exploring the launch of solid titles, tags, descriptions, captions, cards, and thumbnails of your YouTube videos.
We continuously keep track of the performance of the video metadata and add keyword-rich video captions, descriptions, industry-relevant tags, and eye-catching video thumbnails. We set up the end cards to find the audience engagement of your YouTube videos.
Step #3 – Auditing Thumbnail Strategy
A significant part of any YouTube video is creating compelling thumbnails. The thumbnail should be eye-catching and deliver the message of what your video contains.
We create the most compelling YouTube Thumbnails that let your audience click your video at a glance and stick to watching for hours. Moreover, we play around with your existing video thumbnails that are performing well or not.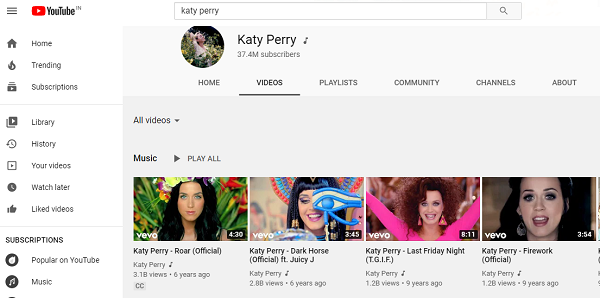 Step #4 – Preparing New Content Marketing Strategy
We keep concentrating on the audience who are watching your video content, do your audience finding what they are intended watching, what are the major impacting topics for your video content creation and whether your content meets the expectations of the YouTube Algorithm to recommend to the relevant audience, etc. will be managed and monitored—brainstorming of the content management system where the content creation, publishing, and monitoring of content analytics will be done.
Step #5 – Creating Content Outlines
The content of your YouTube channel is a significant feature in driving massive audience traffic. Our comprehensive user research and content creation strategy are proven factors we implement in attracting the audience and influencing them to take action.
We use a more detailed representation of your content when it goes live, which means more engagement on your YouTube channel. Through the content outline strategy, we figure out the different types of content and the video content's functionality that drives the performance.
Step #6 – Establishing SEO & Content Guidelines to the YouTube Channel
We launch YouTube SEO, where the optimization of playlists, metadata, channel, and description involves. An effective YouTube SEO strategy will make your YouTube videos to be searched outside and within the YouTube platforms.
We implement the strategy of empowering the video texts through transcripts, subtitles, and closed captions. Moreover, we provide content creation and marketing guidelines that offer practical results for the growth of YouTube channel performance.
Step #7 – Ongoing Video Interlinking between the Videos
The best way to promote your YouTube channel video content is by giving the interlink of the ongoing video to the other videos. Giving the interlinks of the videos is an art of driving massive audience traffic to your YouTube channel.
Moreover, the option of providing in-video links will pop up in the middle of the YouTube videos.
Step #8 – Improving Thumbnail Visuals & Readability
Use different tools to create compelling Thumbnail visuals with the exact size, relevant thumbnail background, adding the video title on YouTube thumbnails, etc.
The delivery of the YouTube thumbnail template in a branded is necessary, along with the best font style and contrast in designing the YouTube thumbnails.
Step #9 – Creating a Playlists Strategy
The arrangement of the playlists will usually be a simple work of drag-and-drop options as you think while moving the YouTube videos into lists.
Creating video playlists can let your audience watch more video content and improve the watch time. This strategy helps in making the recommendation for other videos from your YouTube channel.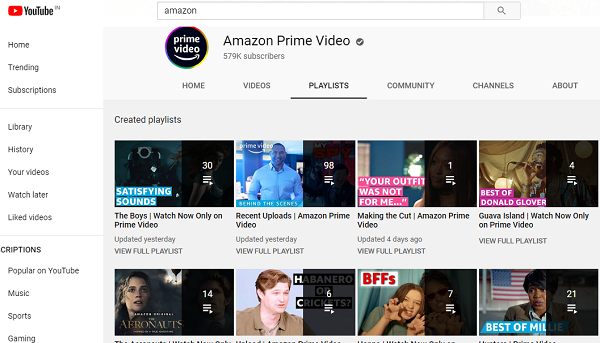 Step #10 – iCards & EndCards Strategy Implementation
The interactive cards enable YouTube creators to interact with their video content on a video basis.
The YouTube cards are displayed on mobile and desktop, where custom titles, call-to-action, and tiles will be added. The practical usage of YouTube cards will let your audience take part in the activity of subscribing.
Step #11 – Keep Track and Improve Video Watch Time
The complete analysis of the YouTube analytics and using other tools and analytics platforms to trace the YouTube video metrics that, include the watch time, likes, shares, impressions, and view count, etc., will be made.
Through this, any business brand can take action to improve the performance of its business website by reaching a more extensive range of audience.
Step #12 – Cleaning & Removing Junk and WatchTime Videos from the Channel
Most often, no channel creator is aware of removing the junk and dead video content as they remain for years with no activity of being watched or preferred by the audience. We use great tools to clean the junk videos that are being exploited.
Step #13 – Continuous Monitoring and Improvement using RealTime YouTube Stats
Extracting YouTube performance statistics will let you improve and monitor your YouTube channel videos. For the activity of research on external resources is necessary to find the YouTube stats that give a better idea to make the assumptions on the success of your YouTube channel through which you can gain the brand reputation.
Step #14 – Using Social Media Marketing Strategy to Increase Traffic
The cross-promotion of sharing your YouTube channel videos on Facebook, Twitter, etc., where you can let your other social media platforms audience to your YouTube channel.
Moreover, the creation of YouTube videos on Instagram stories and IGTV can be uploaded in the form of trials and let your audience visit your YouTube channel to watch full video content. This is the most engaging strategy that works to bag better channel growth in a short period.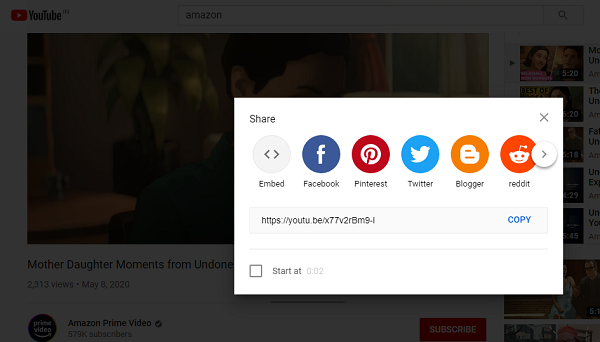 Step #15 – Improving Videos Views by Embedding on External Websites
This is an effective YouTube channel marketing strategy where the embed option for YouTube videos should be enabled to let global website users embed any particular video of your channel on their website.
Through this strategy, the readers of those websites can watch your video content. They might have a chance to visit your YouTube channel and become subscribers to surf your video content anytime.
Wrap-Up
The starvation of acquiring the strategies to drive traffic to your YouTube channel may lead to implementing clickbait methods. Make sure to eliminate and immerse the correct and relevant keywords and research content that serves a purpose while being watched by your audience.
 [vcex_button url="https://dotndot.com/youtube-marketing-consulting/" title="Visit Site" style="flat" align="center" color="blue" size="small" target="self" rel="none"]YouTube Marketing Consulting[/vcex_button]