We are thankful for technology as it establishes a more reliable connection between businesses and consumers. Trending B2B social media platforms like LinkedIn are already on the rise in building their brand image in the public as they are professional B2B marketing service providers. B2B marketers are always hunting for different lead-generation strategies that help improve sales conversion rates. But most B2B companies fail to adopt the B2B digital marketing strategies that drive successful results.
Effective B2B Digital Marketing Strategies
1. Market Research:
Research different resources to obtain the exact marketing tactics and strategies that help in the growth of your business.
2. Understand the Audience:
B2B businesses usually target the audience with specific needs so that they understand what they are looking for.
3. Collaborate with Marketing Agency:
Partner with other trending marketing agencies to find new sales conversions.
4. Search Engine Optimization:
Most B2B clients research online regarding any product for that they are using Google, Bing, etc. Hence, take measures for search engine optimization.
5. Social Media Advertising:
Social media is the most demanding task for B2B marketers to find lead generation. But the perfect launch of ads on social media boosts your business profile.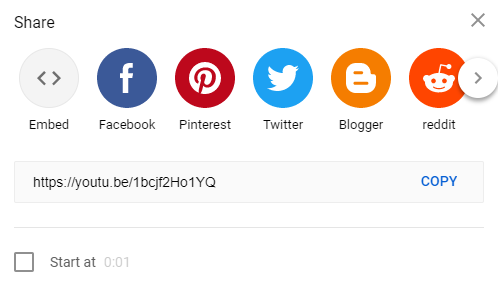 6. Buyer Analysis:
The research on buyer profiles is more important to tune the delivery of your business content with no interruptions.
7. Higher Performing B2B Website:
The appearance of your B2B website is one of the marketing tactics that can be built with the updated versions.
8. Content Optimization:
We know that Content is king in such a way that it can create interest in your B2B website visitors.
9. Low-volume Keywords:
B2B business websites will be interested in finding low-volume keywords to target the relevant niche market.
10. Personalization:
Depending on the audience's preferences, make the most personalized recommendations regarding the Content, products, or services.
11. Mobile-friendly Website:
Almost 90% of B2B market search queries are over mobile, which is user-friendly and straightforward.
12. Display Advertising:
Google AdWords display ads drive the business's brand image, including delivering business videos, text, and image ads.
13.B2B Content Marketing:
Content marketing requires many marketing efforts to launch the Content in creative ways that hold the audience's attention.
14. Video Marketing:
Video marketing is the craving channel for businesses to pull the relevant audience or clients towards their brand.
15. PPC Search Advertising:
PPC search ads let Google consumers find your ad campaign in their search results.
16. Lon-term Relationship:
Being responsive to clients can build long-term relationships with SEO, content marketing, etc.
17. Focus on Social Media Trends:
We are familiar with social media platforms and focus on finding and engaging social media trends.
18. Remarketing:
To engage potential leads, remarketing is another business opportunity that all B2B companies inherit.
19. Marketing Automation:
Use Marketing Automation tools in your B2B marketing strategy to launch effective customer service and deliver personalized messages.
20. Account-based Marketing:
Account-based marketing helps in finding personalized approaches that focus on targeted prospects.
21. Optimize Marketing Strategies:
Optimizing marketing strategies is a significant aspect of running your marketing campaigns.
22. Review Data Analytics:
For any B2B marketing, the analysis of data analytics will let you identify consumer or client behavior.
23. Revenue on Marketing:
The budget is essential in developing and implementing the strategies that bring business brand awareness.
24. Immerse MarTech:
Keep an eye on updated marketing technologies that put your business on the competitive edge by attracting clients.
25. Create Visual Content:
The innovative creation of Content helps promote your business brand at millions and improves your brand reputation.
26. Live Video:
Instead of using recorded videos on B2B social media channels like LinkedIn, use a live streaming strategy that holds the number of business professionals to look at your business brand.
27. Artificial Intelligence and Machine Learning:
AI and Machine Learning are the trending technologies every B2B company sells globally to make the st of their business strategy.
28. Email-Marketing:
Email marketing is the top marketing strategy when you have done excellently, which helps to build demand generation.
29. Website Design:
A business website is one of the top players that should be designed and developed uniquely to obtain visitor attention.
30. Event Marketing:
Launch the client appreciation or summit where you can invite several clients or leads to the event.
31. Focus on Prospects:
Make projections on the performance of your B2B business strategies that drives sales conversions and leads.
32. Sales Enablement:
Understanding sales requirements are a necessity of marketing that can be used in supporting business growth.
33. Differentiate from B2C:
Use the different marketing methodologies that are unique from B2C marketing strategies.
34. Metric-based Decisions:
When analyzing your business performance, you must consider the data you collect before making business decisions.
35. Garbage the Irrelevant Content:
Don't stick to Content utterly irrelevant to your business brand.
36. Multi-Platform Promotion:
The B2B buyers reach the multi-platforms to find trustworthy business profiles to collaborate with.
37. Collaborate with Finance and IT:
Most B2B companies build strong relations with the finance and IT sectors to use marketing strategies effectively.
38. Create a Brand Value:
The B2B companies focus on generating an online reputation by achieving massive business revenue.
39. Longform Content:
Generate long-form Content that holds the audience engagement to stick at your business website.
40. Chatbots:
Please use Chatbots to provide 24×7 effective customer service to the clients by responding to their queries on time.
41. Aware of Issues:
Though the problem has existed in the company for a long time, unable to consider till the decision-maker finds it, it is necessary to identify such issues before rolling them out.
42. Solve Issues by Searching Products or Services:
Keep an eye on the comments and reviews of the clients they involve in purchasing your products or services.
43. Share Views on Post Purchase:
When the clients purchase your products or services, let them give word of mouth on your testimonial video about their user experience.
44. Influencers:
Influencers are the only marketing platform for any business to find the success of its brand by reaching real-time potential clients or customers.
45. Affiliate Marketing:
Most business websites participate in affiliate marketing to promote their brand at other sites or brands on their business website.
46. Set Business Objectives:
Launch the marketing success stories by explaining the hurdles you faced in your marketing journey.
47. Deadlines:
Launching deadlines like we are overcommitted and all busy will buzz in the market to hold your clients permanently.
48. Segmentations:
Along with the time and resources, it is necessary to focus on competitors in the market and step into the advanced strategies that beat them.
49. Use Messaging Apps:
Use messaging apps like Facebook Messenger and Whatsapp to reach and engage the real-time audience.
50. Visual Search:
Nowadays, the search results are inclining to visual search where they can find more profound effects on what they are looking for.
Conclusion
The B2B marketers should practically implement the strategies mentioned above in their business development to find the most successful results that they are looking for.