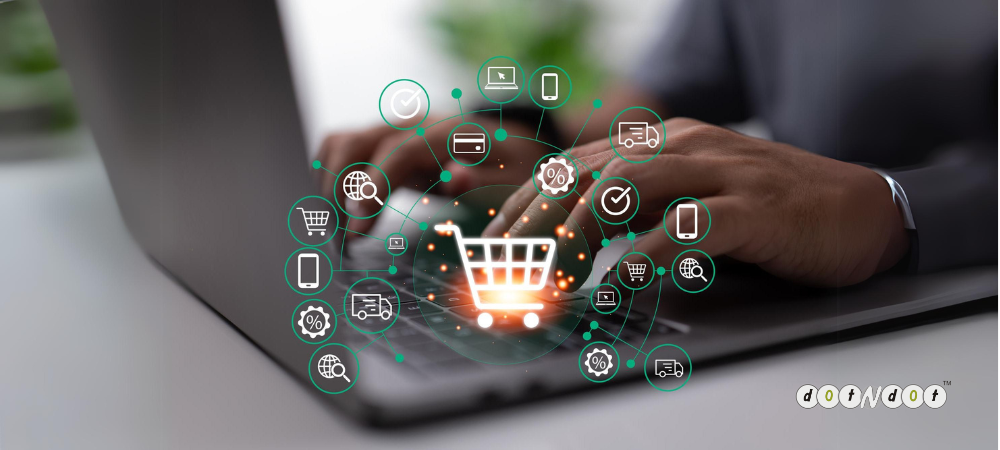 Most top business brands are not fully equipped with efficient platforms to elaborate better ways of integrating data. Marketers and organizations more focused on customer interaction are driving more customer engagement. Moreover, they offer a quality customer experience that helps improve customer retention.
For this reason, most personalized customer interactions play a vital role in the present marketing era. To make the most of it, consumer insights are essential, and to find a better picture of it; the customer concentric business brands use advanced tools or platforms. Here is the list of consumer insight platforms and devices.
Consumer Insight Platforms
Accenture Insights Platform:
It is a comprehensive software tools suite designed especially for solving business issues and enlightening all your business functions.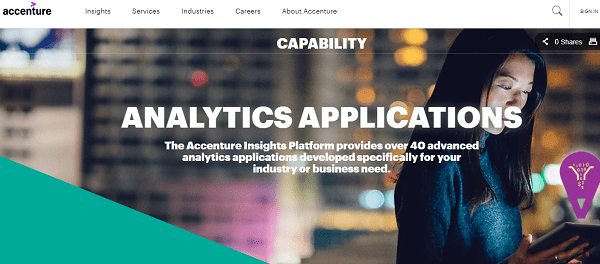 Raspberry:
It can be used to get the codeless prototype analytics that includes user testing feedback and rich customer insights within minutes.
Clickscape:
It tells the business clients what the customers think about their brand and feels through the comprehensive analysis of their sensory, behavioral, and emotional behavior.

Rakuten Insight:
This platform helps survey local experts and partner networks and hires and manages proprietary online panels. It ensures the clients know whether they are hosting the surveys correctly or not.
Tableau:
It is one of the top business intelligence platforms that offers software tools, especially for analytics, visualization, dashboards containing Tableau creator, viewer, and explorer, and customer data collection.
Power BI:
It is a cloud-based analytics tool, data visualization, and dashboard tool that provides data sets, interactive reports, trend identification, etc., from multiple data sources.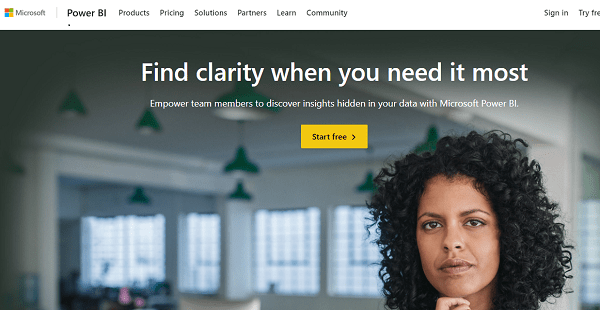 Topbox:
CX analytics helps clients find complaints, feedback, reviews, social posts, surveys, etc.
Verint Systems:
Verint is an actionable intelligence tool to provide the client's customer engagement optimization, identifying fraud, risk, and compliance and generating security intelligence that drives the most successful results of their business.
DataSift:
This platform enables the clients to access real-time social data and aggregate, extract, and filter the audience insights from trending social media platforms like Instagram, Facebook, YouTube, and Twitter.
Janrain:
Businesses can provide a better user experience to customers by using this tool, which can gather consumer data and build a good customer profile.
IBM Predictive Customer Intelligence:
The clients can establish relevant, consistent, and personalized customer engagement by accessing the developed customer behavioral segments and profiles.
Oracle Data Cloud:
It is a cloud-based software that provides services like platform as service, infrastructure as service, and software as service that allows the brands to gain business agility.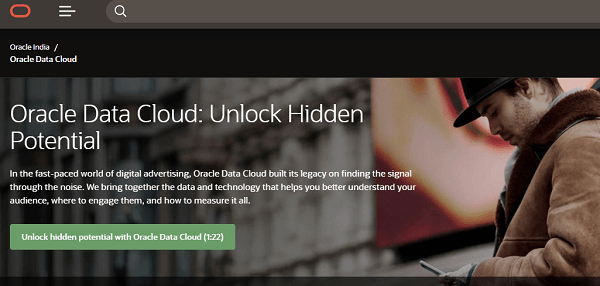 SAS Customer Intelligence:
We can launch contextual and individualized customer communications that let your customers identify it as relevant, valuable, and satisfying.
Selligent:
Everyone, from start-ups to enterprise B2C companies, is enhancing customer engagement and improving sales conversions by creating a loop of contextual and robust feedback from relevant consumers.
Vision Critical:
The clients can enjoy the cloud-based consumer intelligence service that helps to build customer engagement, offering the most secure communities to the customers, generating real-time customer feedback, etc.
TrustSphere:
It is one of the top trending Relationship analytics to leverage the business relationship network by building three main aspects: TrustView, LinksWithin, and TrustVault.
Umbel:
This can gather real-time data, take action, understand the fans, and serve more customers.
YouTube Analytics:
The dThe demographics tab on YouTube allows you to find your audience, the audience location, and the demographics of the audience watching your business video content.
Google Analytics:
Using this platform, you can track the website traffic and the other website's performance. Also, you can find the locations the visitors are arriving from, how long they are spending on your website, etc.

Social Mention:
This free tool lets clients find real-time analytics from social media channels. It helps to track the social media mentions that contain the top keywords, websites, and hashtags.
Facebook Audience Insights:
It helps to identify the audience demographics that include age, lifestyle, gender, job role, relationship status, etc., along with the number of likes, Facebook usage, and buying activity of the audience.
Klout:
This tool works better to identify, explore, and categorize the most influential influencers and measures the influence by using Twitter engagement.
Google Trends:
This requires no sign-in activity, allowing you to find the most commonly searched words on the websites.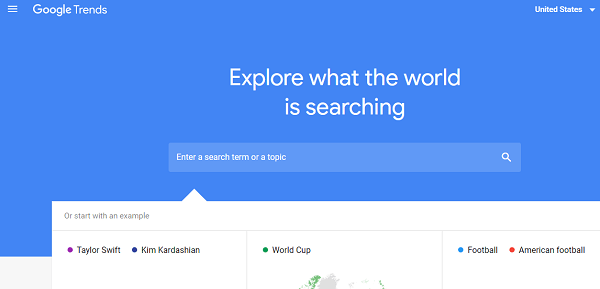 Omgili:
This can be used to find the hulk of the discussion forums list and to message the boards, especially for particular keywords.
Specify:
This is the most straightforward search engine to measure the business brand sentiment and the presence of a business website.
YouGov:
It is one the flexible software that provides detailed insights into the targeted audience, allowing you to search for the existing personality, brand, and object.
Consumer Barometer:
This can be used to identify and understand consumer internet behavior globally.
Statista:
The clients can surf the number of reports by typing the search term on the home page. Through this, one can understand the competition in the market.
Alexa:
This great tool allows businesses to research the position of their business website and the tough competitors' websites.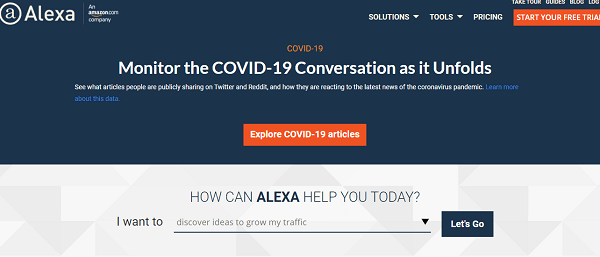 Moody's Analytics:
It helps measure and manage market risks through expert analysis and offers financial risk management, economic research, etc.
Open Web Analytics:
It is a free software web analytics tool that can track and analyze how visitors use your business website and the applications you provide.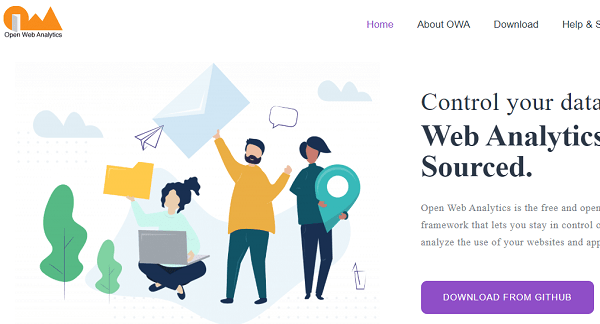 Statcounter web analytics:
Page view, StatCounter analyses the browser/operating system/screen resolution used and establishes if the page view is from a mobile device. It also analyses the page view driven by a search engine.
Quora:
Through this, the businesses can find the stats on how the audience, in the form of answers and questions, is treating their website content. This enables you to find new consumers. It also offers stats that help you understand your follower's interests.
Crowdoscope:
It helps businesses find feedback, predictions, and ideas containing survey tools and discussion forums.
Delve:
It enables the clients to conduct qualitative market research for coding, analyzing, and storing business brands.
Pendo:
It is the product feedback and analytics platform for analyzing the app usage and web analytics that contains customer behavior analytics etc.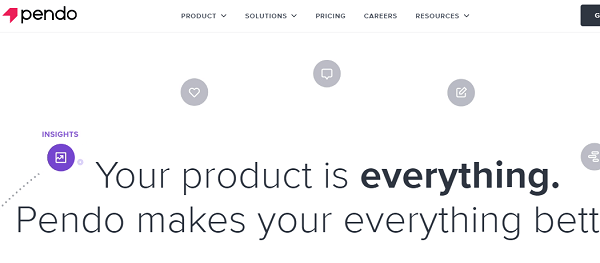 Relative Insight:
With the help of this tool, businesses can launch comparative analysis using Natural Language Processing and identify the similarities and differences in word choices, grammar, sentiment, etc.
Fable:
It enables the users to find the range of website disabilities, engagement in the website design, QA of digital marketing products, and development.
SurveyMonkey:
It can be used to establish online surveys that help conduct market research, perform a quick poll, launch a competitive analysis, run customer feedback, etc.
Pickfu:
It allows the users to create the polls and ask the people to choose which option is better or more compelling.
Typeform:
TypeForm offers categories like business forms, landing pages, quizzes, contests, tests, product feedback, surveys, and payment forms.
Survata:
It helps identify the targeted respondents in completing the surveys, which are hosted fast and in an affordable client way to launch quality online surveys.
Disqo:
This helps in measuring the surveys based on demographics and customer behavioral data. It also can be used in automated data collection and provides the effectiveness of the ad in real time.
Crowst:
It is the crowdsourced customer insight platform and also the website audit platform that engages thousands of consumers virtually.
MotivBase:
Using this NLP analytics platform, the clients can do online ethnographic research to identify and understand the trends and cultural contexts, especially in consumer online behavior.
Sympler:
It is a chat-based service platform where chatbot technology takes place to draw audience insights from messaging apps like Snapchat, Instagram, Messenger, etc.
Briefly:
It reports insights from text, data, and media. Also, it offers to share tools to control and access the user controls and distribute stories.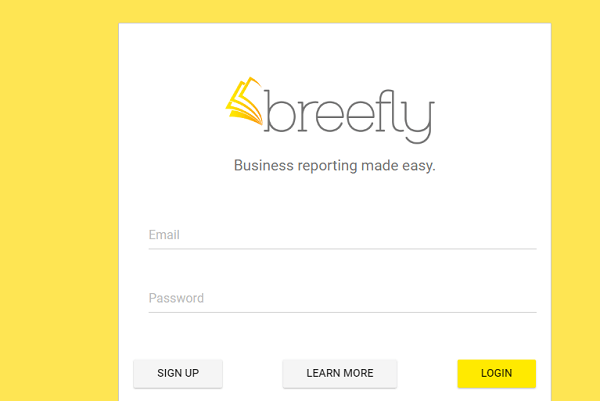 Pollpass:
It can be used to conduct surveys using chatbot technology, which makes the client's work simple.
Corus:
It helps the clients access the research expert database, conduct automated surveys, and provide reports.
OnePulse:
The research tool can conduct the micro surveys automatically by delivering single, multiple-choice, video, text, and images.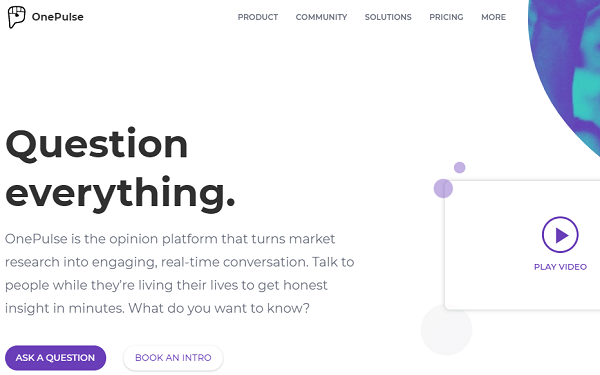 Conclusion
Most businesses lack finding consumer behavior, which drains the business performance in the market. The above-listed tools can be the way to find the most successful brand reputation by improving sales and increasing ROI.