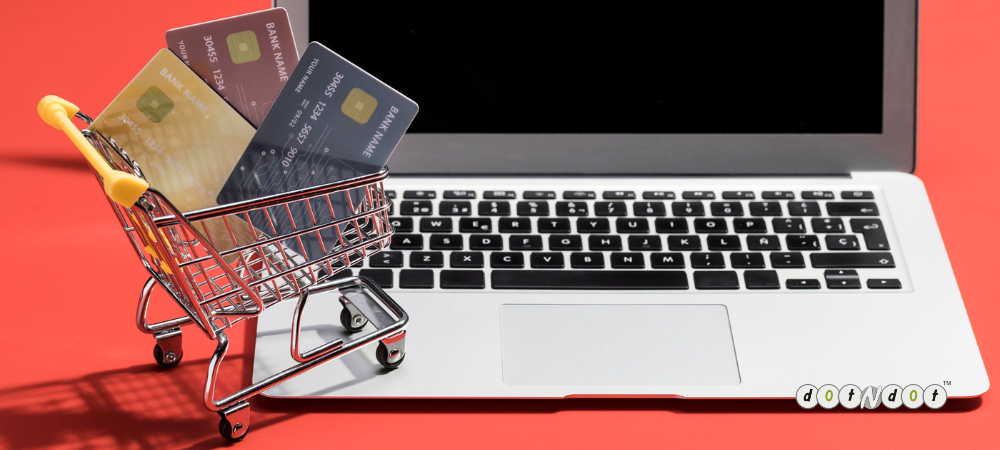 eCommerce Advertising Strategies: Today, the digital marketing landscape is transforming the structure of eCommerce businesses that letting advertisers look after all the aspects that can be used for online sales growth. Data analytics tools and advanced advertising technologies play a vital role in allowing eCommerce companies drive huge business sales. The primary step of eCommerce advertising revolves around the power-up strategies of online traffic and lead generation. To launch effective eCommerce advertising campaigns, you must establish diverse marketing strategies that never make you look back.
What Is eCommerce Advertising?
eCommerce advertising delivers paid content over offline and online advertising channels and social media platforms, including search engines, newsletters, social media networks, websites, podcasts, etc. Most eCommerce advertising methods help reach the ad space online.
eCommerce is widespread online shopping because it lets many customers look at the internet and make purchase decisions. Customers are finding the different types of goods available at more competitive prices. All these can be made possible by adopting effective advertising strategies that work for sure.
eCommerce Advertising Strategies
Types of online advertising for eCommerce
Suppose you want to be a top marketer in online advertising platforms and are more concerned about challenging eCommerce advertising. Then, it is time to know what type of online eCommerce advertising platforms you face and what they are doing.
eCommerce Advertising with Google Ads:
ECommerce businesses are finding prospective and existing customers on the Google search engine, with 90% of the market share and 3.5 billion search queries.
When you intend to drive considerable ROI and massive online sales opportunities with the excellent filtering of data analytics, the only solution is Google Ads, which means Google AdWords.
Google says advertisers spend more than $8 for each $1 on Google AdWords. Most trending eCommerce companies launch ad campaigns over Google Ads that help distribute your promotional campaigns across all trending channels, like YouTube.
Google's child, YouTube, can also be one of the trending video advertising platforms through which anyone can reach a broader range of audiences.
eCommerce Advertising With Facebook Ads:
More than 7 million advertisers spent $55 billion to launch their promotional ad campaigns on Facebook by reaching above 2 billion ad networks each month.
You may be confused while setting up the eCommerce ad campaigns on Facebook. Most advertisers have plenty of offers on Facebook, making them find real-time conversions.
The only goal of eCommerce sites is to drive sales; only a few will buy the products initially. When the users interact with your brand over Facebook ad campaigns, you can build high-value conversions.
eCommerce Advertising with Instagram Ads:
We know how popular Instagram is; business brands and audiences flood this social media platform with millions of photos. This channel has become the ad space for businesses through the evolution of Instagram Stories and IGTV.
The online selling of the products can significantly impact customers' ability to find conversions. Moreover, Instagram Shopping is another latest and popular advertising feature from Instagram that lets brands feature their products on their business page by giving product tags. Instagram Shopping is the most effective tool for e-commerce companies to find real-time sales.
eCommerce Advertising with Pinterest Ads:
In simple words, Pinterest is more than a social media platform. That is also Google's search engine. On Pinterest, the audiences are looking for inspirational ideas; from that, they create boards that let the audiences revisit the content they are looking for later.
Also, the Pinterest ads will be displayed as the promoted pins the companies are sponsoring. This can make it easy for the audiences to go through your ad campaigns.
Best Advertising Strategies For Online Shops
As we discussed before, social media marketing is one of the top channels for eCommerce shop promotions. Frequent postings on social media will let you engage the audience and influence them to know.
PPC is another engaging source when you are going to find massive audiences. It is a cost-effective strategy that enables customers to know more about it.
Reach out to bloggers to review your products or website in the blog post content.
Podcasts are one of the trending advertising strategies that can be an excellent source for advertisers to find a real-time audience.
Launch practical search engine optimization strategies and tips to make your website reach relevant customers.
Programmatic Advertising:
Programmatic advertising is the method of automating the selling and buying of the ad inventory through the process of automated bidding in real time.
Programmatic advertising enables business brands to purchase ad impressions over the publishers' applications and websites within seconds.
Paid advertising, which includes email marketing, web personalization ads, etc., is the category of programmatic advertising where automation marketing takes place.
Beacon Advertising
It is the advertising process through small battery-operated transmitters called beacons, which can send a short-range signal over Bluetooth to mobile devices.
Through this strategy, the advertisers or online store owners collect and use it to set personalized and location-based ad campaigns.
Mobile Advertising
A one-word solution for advertisers to find potential sales for their eCommerce website is mobile advertising. If you are a mobile user, obviously you will be, then you can discover its significant role.
Almost all mobile customers are making purchases through mobile shopping. Google mobile-first indexing is one of the top sources to let businesses know the importance of mobile.
Mobile advertising can be banner, text-based, mobile games, video, etc. Use advanced technologies to find customer demographics, preferences, profiles, habits, etc.
Video Advertising
Video advertising is the #1 category that lets eCommerce companies gain and engage millions of audiences simultaneously. YouTube is one of the best video advertising and marketing platforms.
It is the most sought-after social media channel for businesses. It offers several video advertising formats that let enterprises find online sales.
Retargeting
Retargeting is nothing but remarketing, and this can be a digital reminder to influence existing clients to make the purchase decision from your website repeatedly repeatedly. It probably directs the customers to return to your site to buy the new arrivals or let them know what your product is about.
eCommerce Advertising Trends for 2023
Voice search:
The voice search buttons enable the users to find the search results wherever they are.
Mobile device:
As we already discussed, mobile devices are the trending device for finding real-time sales, and they are the future trending sales source for businesses that are running online.
Customer awareness:
The implementation of online trends that help in bringing customer awareness will let your business find online sales.
User experience:
The user experience is one of the trending concepts in eCommerce stores, and this can be achieved by establishing a responsive website that provides an excellent user experience.
Customer service:
When businesses lean towards serving better customer service, the consumers will direct your business to find sales growth.
Shopping experience:
When you provide the best shopping experience along with the beautification of your website, you can find better results.
Content marketing:
Content marketing is one of the trending ways to reach potential customers across all advertising and social media platforms.
More eCommerce Advertising Trends for 2023
The rise of AI chatbots improves shopping experiences
The rise of in-house advertising
Product Recommendations using Artificial Intelligence
Machine Learning implementations
QR Code usage increased
Video Marketing will grow
Influencer marketing will grow
The impact of Amazon on eCommerce is significant
Google is more focused on Online Marketplace
Social Media Shopping will develop further
User Experience is significant
Customer Experience is crucial
Buying Experience is important
API-driven eCommerce will evolve
Mobile Devices play a pivotal role
Consumer Awareness will increase
Shopping Experience is important
Conversion Rate plays a vital role
Content Marketing plays a significant part
AR and VR are Becoming More critical. Customizable Products will generate more revenue.
Personalized email campaigns based on customer needs
User-generated content for eCommerce products
Increase of Direct to Consumer (D2C)
Onsite Dynamic Creative Optimisation (DCO)
Augmented reality enhances online shopping
Increase in voice search
AI helps learn about eCommerce shoppers
Big data plays a crucial role in personalized experiences
Lot of ways to pay online
Final Thoughts
eCommerce advertising is just not about buzzing your products on advertising channels through promotional approaches. Along with the allowance of advertising, strategies make sure to provide an excellent customer experience.
Click here
For eCommerce SEO Consulting Services