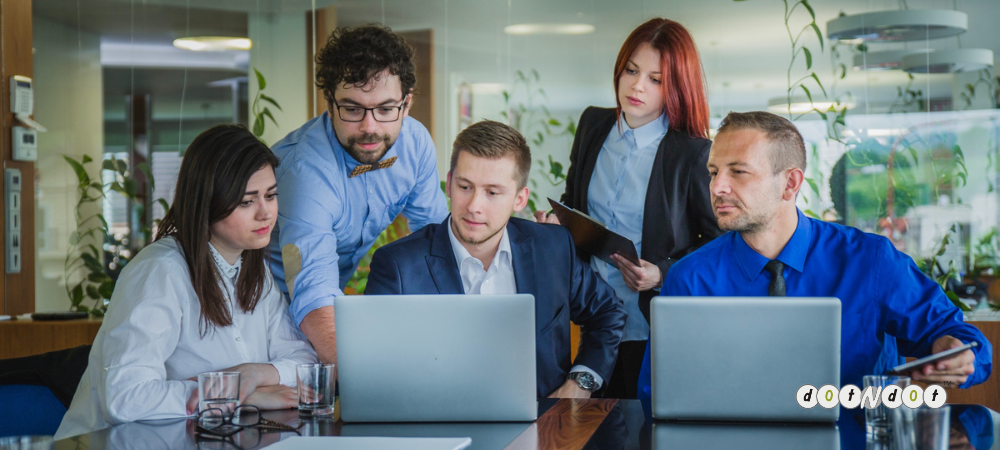 Lead generation!!! We commonly hear this while inheriting digital marketing to promote the business brand. Lead generation is not just about driving audience engagement to your business website. It's all about building trust by gathering consumer data and letting them become loyal customers. In the same way, it could be difficult for businesses to find lead generation. How to do it efficiently? Why not use some lead generation software and tools?
With the execution of the right strategies, software, and techniques, any business can build a lead generation that explores the business's reach.
Similarly, the best lead generation software and tools not reserved seats for the top 100 fortune companies. Several software and tools available in the market help businesses find potential leads and subscribers.
Best Lead Generation Software and Tools
Hellobar:
It enables the users to build lists; additionally, one can collect the email addresses of the visitors. Businesses can drive traffic to particular web pages, make announcements, promote social media channels, and can make customer communication.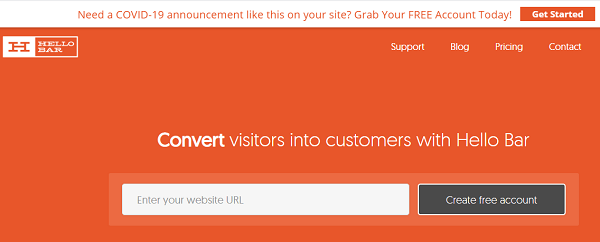 Sumo:
Sumo is one of the top tools for the automation of website growth for lead generation. Any more coding knowledge is required to run this lead generation tool.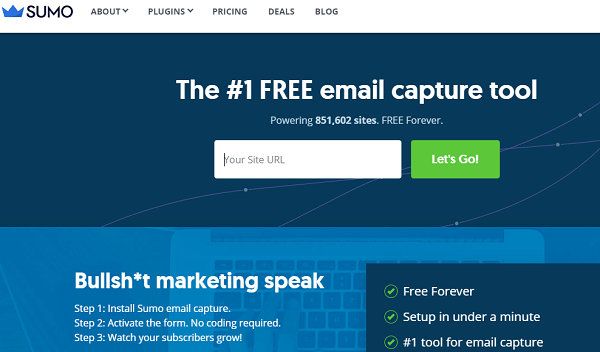 Sendinblue:
It is a packed automation tool that combines SMS messages and Email marketing services. The drag-and-drop options are available to engage the emails and create automated workflows.
Kyleads:
It offers quick quizzes and popups for effective lead generation, which helps turn massive site visitors into leads and subscribers.
FindThatLead:
This allows the users to collect essential email lists by entering domain names.
MobileMonkey:
It is one of the essential tools for Facebook Messenger marketing, where it performs automation marketing, and businesses can make customer communication, especially on chatting social media channels.
Hunter:
A quick email search is possible through this tool, and the pattern of the email address can be found.
Poptin:
It helps to create different patterns of popups, which can lessen the eCommerce shopping cart leaving and increases the email list.
AeroLeads:
The Google Chrome extension can be a great tool to search AngelList, LinkedIn, and other trending networks to get sales leads.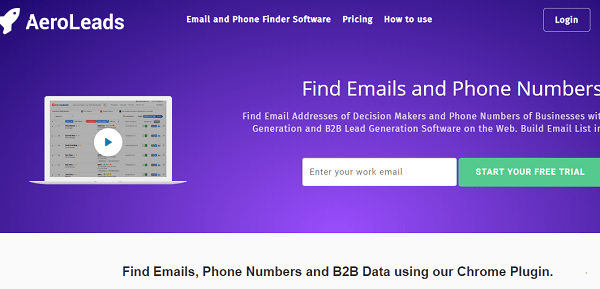 Lead quizzes:
You can generate potential leads through the launch of self-made quizzes, and you can make user segmentations.
Skrapp:
Skrapp is a Google Chrome extension that lets users collect Email addresses from LinkedIn that includes job title, location, company, name, etc.
Interact:
It is one of the top lead capture tools which can be used to make interactive quizzes for many years.
Mailmunch:
Using this tool, you can build mailing lists by focusing on lightbox popups, slide-ins, and floating bar popups within minutes.
ExpertFile:
ExpertFile helps improve brand market visibility, customer inquiries, and website engagement by managing and promoting your business content at an expert level.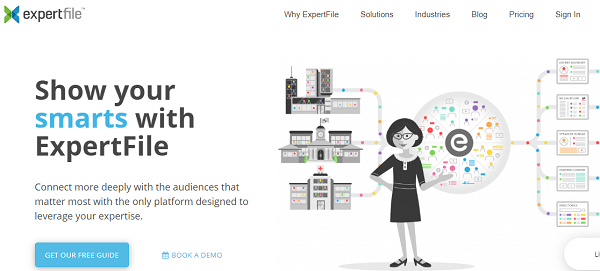 VoilaNorbert:
Through this, you can find and directly verify the subscriber email addresses. With a CSV file, you can search the prospects in bulk. Moreover, the integrated CRM software can maintain track of lead generation.
Intercom:
You can directly communicate with potential leads who visit your business website. Also, when the visitor meets certain conditions, one can set up the rules while displaying the messages.
Privy:
The tracking of online conversions is possible through Privy and turns to online Lead captures that help grows eCommerce stores' email lists.
Aritic PinPoint:
It is a wide-ranging automation tool that can be used to nurture, acquire, and convert potential leads into customers.
OutreachPlus:
It is the best lead generation tool that can provide multi-purpose services. Along with automation, this tool can be used to deliver personalized emails.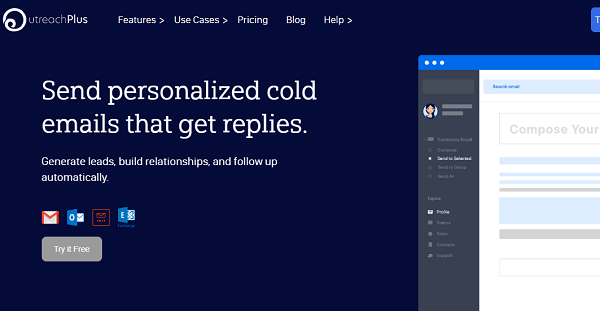 Get prospect:
It is wholly associated with an email finder to generate potential leads. When the user inputs clients from LinkedIn, it helps to dig the corporate emails.
Hoovers:
Using this, the users can build lists of new prospects by targeting and helping you find relevant lead conversions.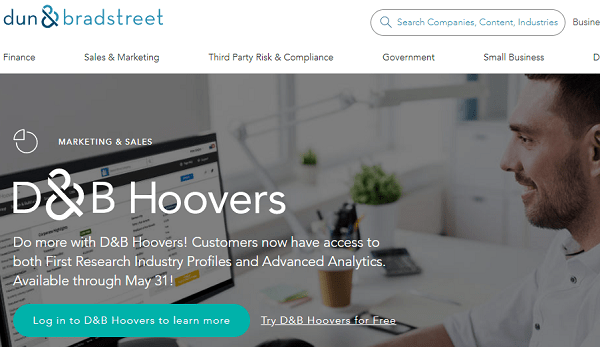 Turnstile (Wistia):
This tool's free and paid plans are available, which is the top video hosting platform, especially for B2B brands.
Justuno:
It is the lead conversion rate optimization platform through which one can turn the webpage visitors into subscribers and potential leads. Here eCo commerce data segmentation can be done and deliver the right promotions to the right audience.
Datanyze:
This tool helps to find the sales leads depending on the target customer technology if you use technology in your business. The fast finding of client contact details is done through this tool and then can be exported to CRM to manage and follow up.
Qualaroo:
It can be defined as a customer research tool that generates mini-customer surveys and effectively communicates with website visitors.
Instagram:
It specializes in Lead capturing and can monitor charge conversion rates over different devices.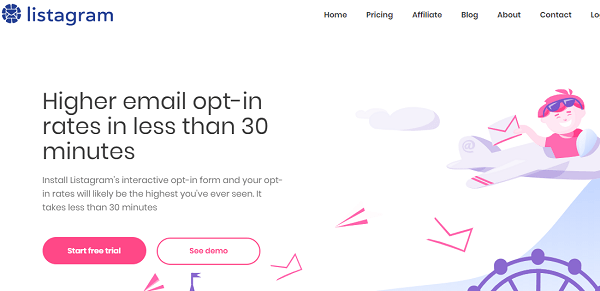 RevampCRM:
Small or startup businesses can use this tool as it is free and can boost their business revenue. Users can access CRM platforms for sales, segmentation management, small business, online storage, analytics, and marketing.
LinkedIn Sales Navigator:
It is the most powerful tool to capture potential leads as you are in B2B sales. It shows the lead recommendations, displaying a list of who visited your profile, and through this, one can save leads directly to CRM from LinkedIn.
Lead Forensics:
When you miss the sales leads as you don't know all users visiting your website, Lead Forensics can solve such issues by generating anonymous visitor contact details.
Discover.ly:
This tool provides leads from trending social media platforms like Facebook, Twitter, and LinkedIn.
Sleeknote:
It is unique from other lead generation tools in the market, where it offers clever onsite messages instead of popups.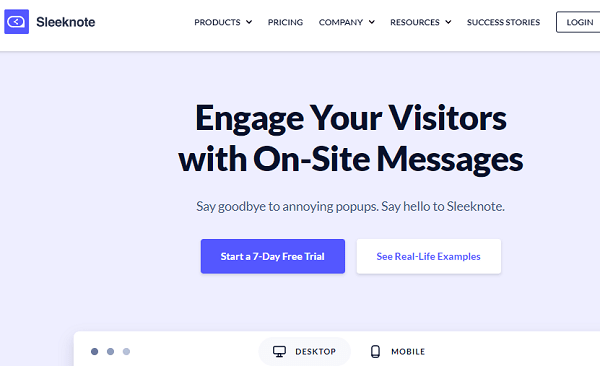 Growbots:
The database of 200+ million contacts will provide the best lead prospects, allowing businesses to find the right decision-makers and follow them automatically.
Everwebinar:
You can build email lists by using this top webinar automation marketing tool. The scheduling and automation of webinar footage to set up at certain intervals can be done to give the live experience to the users.
LeadGibbon:
LeadGibbon is the tool to prospect leads from LinkedIn, and the Google Chrome extension traces out the email addresses.
Quora:
Quora has become the dictionary for asking questions and finding answers. When you ask for explanations on Quora based on your business, it can easily let the potential leads reach you by considering them as the expert.
SlideShare:
With the creation of the most engaging slides, one can attract potential leads to make conversions.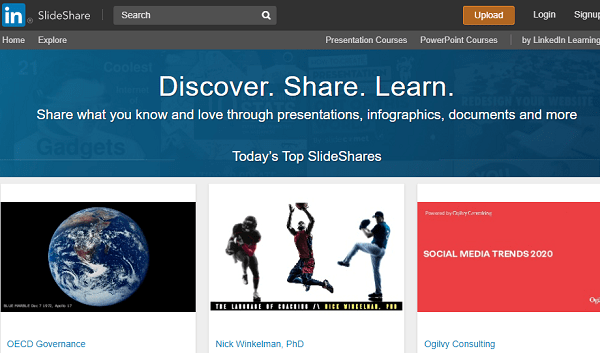 Bitrix24:
It enables you to drive the leads within a project management platform and CRM. It offers many features like an enterprise social network, instant messaging, email lists, sales funnel, live chat, marketing automation, etc.
Hootsuite:
Social media management is too harsh as it is time-consuming, and one should manage multiple platforms. Hootsuite makes it simple, which lets you manage all at a single interface and find advanced marketing strategies through insights.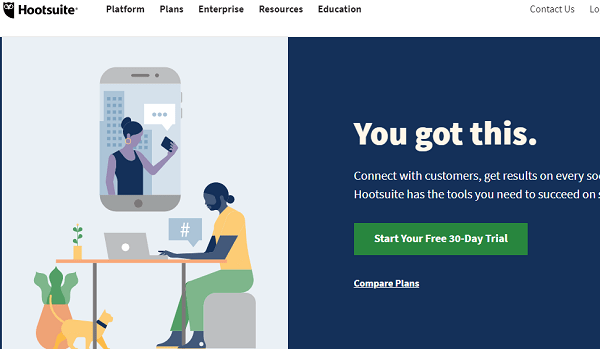 Marketo:
The business brands can establish future customer communication before talking to sales representatives. Your business can get leads through inbound and outbound marketing by improving the quality of sales leads.
Hotjar:
Using this tool, you can remove the guesswork and know what the consumers are interested in. Also, gather the information on user clicks, scrolling, and taps.
Nimble:
This tool helps to find the latest potential leads data, pulling user information from many online sources. You can quickly identify and develop critical leads contacts with data entry.
Sellhack:
Along with the prospect's contact information, it enables you to set up reminders and follow up over multiple channels.
BuzzBuilder:
It is an outbound email marketing channel that lets the leads take action on your messages.
Pipedrive:
This automatic lead generation tool keeps track of all lead interactions simply.
Leadformly:
The Lead conversion optimization tool helps improve the most relevant tips for your business.
Mailshake:
It is a follow-up Gmail software that provides multiple templates that helps in generating sales, customer engagement, guest blogging outreach, etc.
Mixpanel:
For suppose, Google Analytics tells you how your website performs and what is happening to your site, whereas Mixpanel lets you notice who did what.
Contact:
This is the most powerful lead generation platform, which holds all your messaging apps in one place by adding unified service to you and your customers. In the same way, it gives a cross-platform experience.
Google Ads:
When Google users search for any terms, Google Ads serve the ad campaigns to the relevant people. This lets the searchers visit your business website and find leads.
AdRoll:
This can engage social ads, display ads, and email marketing to work together in promoting your business brand.
Sendbloom
It helps connect your sales leads over different touchpoints, such as social media platforms, calls, etc. This enables you to launch the most personalized ad campaigns by integrating Gmail and Salesforce.
Conclusion
Lead generation can find the best results to drive business sales than any other marketing strategy. The tips can find real-time customers.