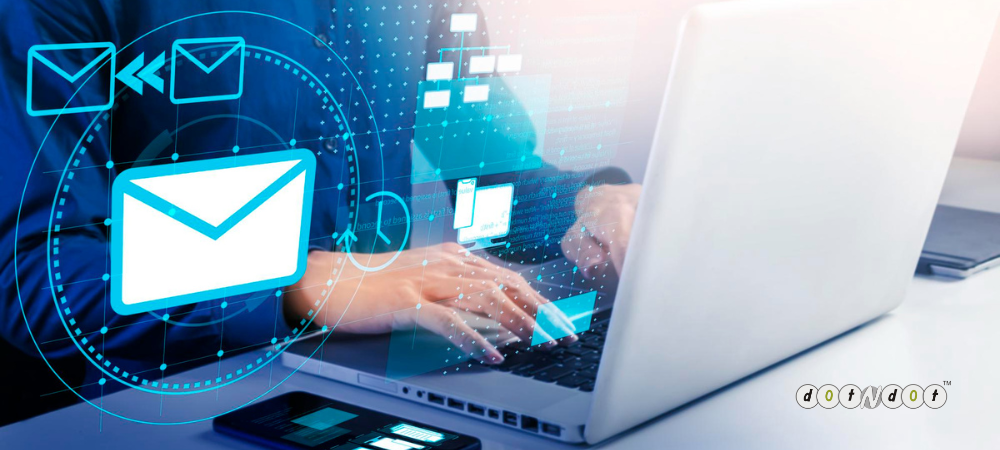 The oldest and most robust method of digital marketing is email marketing. Email marketing is, however, the best method to connect personally with prospective customers.
Let us know how to efficiently plan email marketing and use it the maximum to get the best results.
Growing the Email list
Organizing the list is the best way to be in touch with the customers interested in your products or services.
The email list is not permanent, as people keep changing their email IDs, and some may unsubscribe. It is thus vital to grow the list regularly.
Offer an incentive to people who sign you.
Tell the subscribers that they will not receive any spam content.
Let the subscribers download exclusive content for free.
Offer an email book to people who sign up for the email list.
Protect a part of the website with the password and offer to let it access for subscribers.
Did you know?
54% Marketers rate Email marketing is the Most effective in Digital marketing and challenging to Execute.
Create a mobile app and collect emails from the users.
Request emails with purchase orders.
Add a signup link to the social media profiles and give the details of signing up incentives.
Add a call to action for signups in the videos and social profiles.
Writing Effective Email Content
However attractive the email letter looks, it should contain well-written content to keep the readers engaged and open the message to the following email.
Writing great marketing emails requires some best practices to be followed.
Make the subject line more personal by inserting the name of the email recipients.
The subject line should be catchy to make the recipient open and read the letter.
Please keep it simple and robust.
Use trending keywords in the email marketing copy.
Ensure that the content copy is sound and well-written.
Have an active call to action.
Instead of cluttering it with multiple words, there is only one single message in the email.
Create a sense of urgency.
Email Automation
Studies revealed that contrary to what some people think, email marketing is not dead but has been proven to increase sales.
Personalization, customization, and automation are essential for marketing these days. Here is how you can automate the emails and nurture leads into sales.
Categorized the customer lists and send relevant emails to the target audience to get more clicks. Segment the customers by interests, source of lead, location, etc.
Personalize the emails as this proved to increase engagement.
Use plain language in the email text.
The email copy should contain a clear and compelling call to action.
Use action words such as 'get,' 'order,' and 'buy.'
Send periodic and regular emails.
Send varieties of emails.
Use email automation software and automate the email process.
Find the level of automation that ensures success.
You are creating the email series, testing, and optimizing so that you can maximize the ROI of campaigns.
Benefits of Email Marketing
Email marketing targeted. Customizing the message for each customer is comfortable with email marketing and increases the conversion rate.
Raising brand awareness is possible with this method of marketing.
Plan strategically, design targeted content, and build value for your business.
The email market is easily shareable by subscribers with their friends, and the company can get more exposure.
Did you know?
The email was the primary element of the lead generation Stated by 89% of Marketers.
Measuring the success of email marketing is easy.
Email marketing can be used to find the information the consumers are responding to.
Best Email Marketing Software and Automation Tools
An automated email strategy can push the prospects and purchase by continually being in touch with them. Automating emails can save time.
It allows for reaching more large customers fast. It helps to maintain consistency. With automation, it is possible to keep track of each campaign and get statistics and data that aid in optimizing future attacks.
Marketing automation is a money saver for businesses that have limited budgets. Marketing automation tools do not need the user to be a technical expert and are easy to use.
Lead nurturing is comfortable with automation. Detailed customer profiles can build with these tools. Here are some best email marketing automation tools.
Email Marketing Tools that keep your business feeling personal. Email is the fastest-growing channel for the marketing of ROI.
To target customers better and deliver personalized email experiences, Integrating behavioral, demographic, and conceptual data should start with email marketing.
ActiveCampaign :
ActiveCampaign is suitable for startups, and small businesses as these are affordable. ActiveCampaign is easy to use and comes with exciting features. It can create automation sequences with ease and at an affordable price.
Did you know?
Consumers who receive emails they spend 83% more when they are Shopping Online.
The Getresponse tool is also priced affordably and is easy to use. Professional-looking letters can create with more than five hundred email templates.
MailChimp:
MailChimp is the most straightforward email marketing tool to use. A free account can be created to use the service. It can integrate with any other favorite marketing tool.
Mail Chimp is a powerful marketing automation tool that makes it easy for your customers.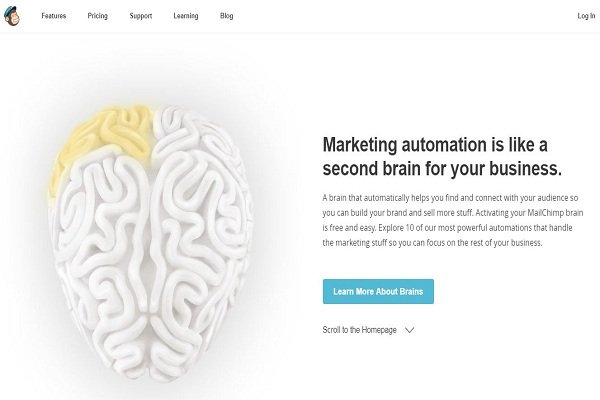 ConvertKit:
ConvertKit is well-designed and simple to use. The price, however, is on the higher side.
Aweber:
Aweber is for businesses on a budget. It is cost-effective, and users can use it efficiently. This simple tool offers Everything for marketers to get the job done.
Email marketing is a precious method to reach the target markets efficiently and quickly.
The best marketing software available in the market allows for efficiently maintaining the email list.
This marketing process helps to promote trust and loyalty and also increases sales.
The following are the critical tools for Email Marketing –
Litmus:
Litmus is a highly versatile tool that you can use to test and track email.
Reach Mail:
By Reach Mail, an Email marketing tool that supports the creation, list generation, and autoresponder. And also accounts for things like subject lines, content, and images to show you which emails will perform best.
Target Hero:
Target Hero tool is ideal for businesses that require a full spectrum of features to run their campaigns but often lack large subscriber lists.
Target Hero involves account verification; to do this, you'll have to sign up, then follow the SMS authentication process.
Mad Mimi:
Mad Mini adds a Web form on your Facebook business page for more signups. It also cleans up your list by removing duplicates.
Finally, you're able to customize your payment plan. It also integrates with Google Analytics to provide in-depth statistics and click tracking.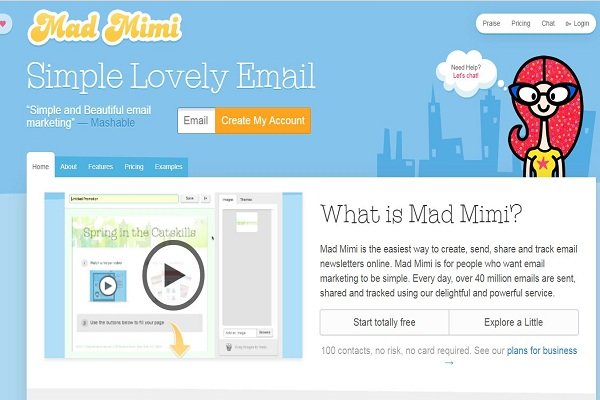 Cake Mail:
CakeMail's tools have your email campaign covered.
There's also a 'Spam Assassin' feature to ensure emails don't end up in spam folders. It also improves open rates. It has a cake logo at the bottom of each newsletter.
Flashissue:
Flashissue automatically summarises this content for you.
After populating the editor with a certain number of story summaries, you can change the headline and article descriptions to better personalize it for your readers.
Constant Contact:
As Constant Contact provides a personal coach for every customer, it is best for beginners. Constant Contact, your growing email lists managed.
Your email marketing campaign can make you start enjoying its social integration feature.
iContact:
iContact part says they specialize in high-volume sending.
iContact also mentions split testing, where you send out two versions of an email to see which one is better received by customers.
Getresponse:
This automation is scalable and grows with your business. It is the world's most comfortable email marketing platform and is a perfect lead machine.
Getresponse efficiently maintains your contacts list and creates professional-grade marketing campaigns.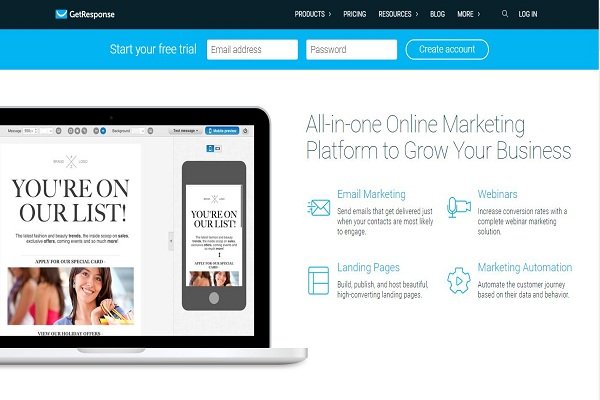 Zoho:
The Zoho campaign process comprises three sections: Basic Details, where you select the campaign's name and email details; content, and audience.
A drag-and-drop platform that helps non-technical business users to automate their business processes quickly.
ToutApp:
Email marketing and analytics platform for making your sales team more efficient. It includes CRM integration and analytics.
ToutApp lets you know precisely how your emails are doing at any stage of the process.
LeadPages:
You can create great landing pages with ease using LeadPages. Loading time on the site is a breeze, courtesy of easily readable code.
Benchmark:
Benchmark features include online surveys, A/B testing, and 400+ templates.
This tool provides multiple models for almost every purpose, including; newsletters, greetings, promotion templates, giveaways, etc.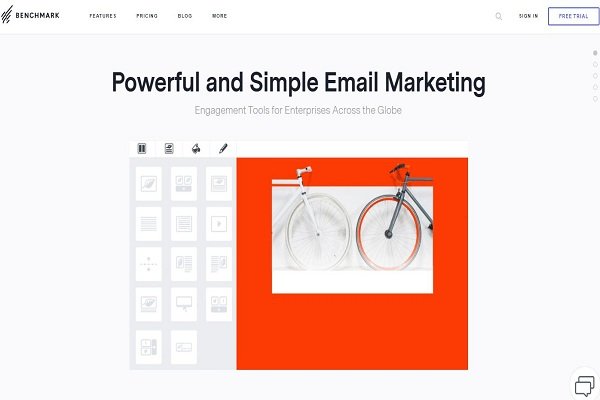 Campaign Monitor:
Campaign Monitor allows you to display your campaigns correctly in all email clients. Campaign Monitor is for data-driven businesses of any size. They have a beautiful drag-and-drop email builder.
Vertical Response:
Vertical Response lets you easily connect your email marketing campaigns to Twitter, LinkedIn, and Facebook. It enables you to create, send, and track professional-looking emails fastly and affordably.
Campaigner:
A person who participates in organized activities intended to change something in society.
They have been organized accordingly to industry categories and types of business. And also, send triggers autoresponders depending on what link gets clicked.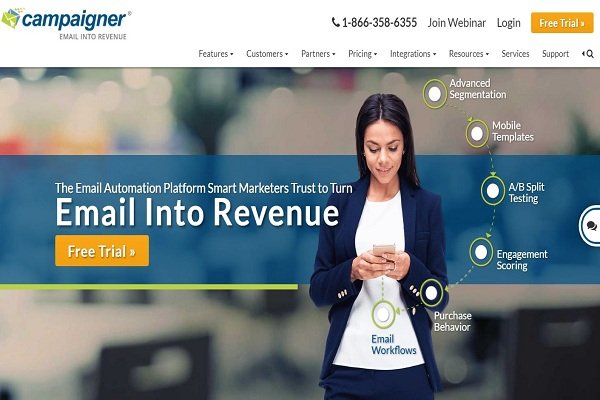 YesWare:
YesWare is similar to ToutApp; YesWare integrates with the most popular CRM solutions to give you transparency into what your sales team is doing without having to go into YesWare.
Conclusion:
The above-discussed Email Marketing Tools are valuable wherever you want.
Email Marketing keeps you feeling personal. It achieves your marketing goals with targeted emails triggered by time or behavior. The main feature is Everything you need to turn your new signups into active customers.