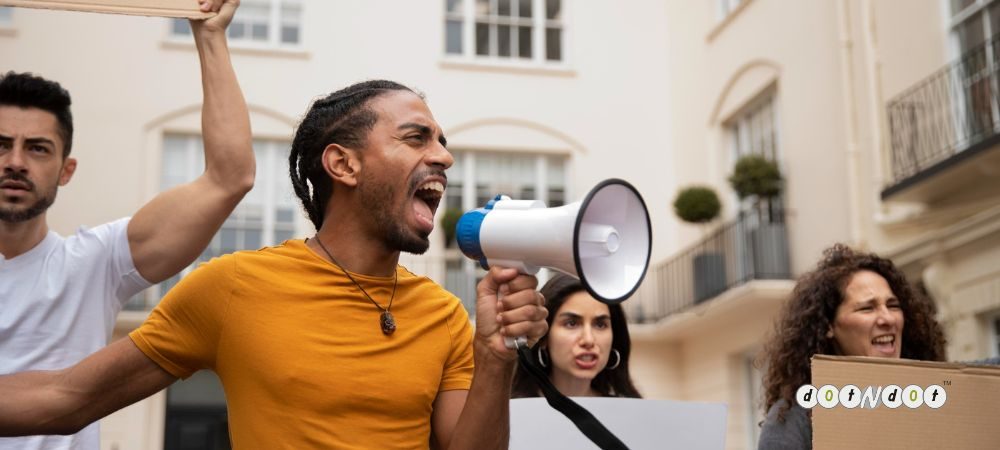 We all think political campaign management is easy, but it's not what we see. Here the campaign manager should hold the responsibility of managing the candidate. And also, political campaign management should be done simultaneously. Moreover, it's
a challenging task to handle. So, the political manager should always understand the goals and functions. Primarily, political campaign management is not the same forever.
Perhaps, an influential political campaign always depends on campaign management. However, the most potent campaign you run (as a manager). The more fundraising you gain as a result of having sufficient resources. Finally, political campaign management decides the winning or losing of a candidate or party by playing a crucial role in impacting the public.
Tips For Successful Political Campaign Management
Brand the Candidate:
Most importantly, the Candidates need a brand image before going to elections. As a result, the candidate's geographic branding is in the front-line introduction to the efforts. The branding of a candidate creates trustworthiness. And also gives assurance to the people. Moreover, the brand name and logo should be easy to understand and tells us what we do.
Develop a Thoughtful strategy that tells a Story
Consequently, the candidate can't educate voters without some literature. The material should be a brochure, a flyer, or a video ad. Firstly, match the candidate with the branding and tell a story. Further, develop a strategic plan, goals, and tactics before going to campaigns.
Built a Legitimate Website
However, thousands of simple-to-build websites are available in the market, which help create a legitimate site for a candidate or party. Nowadays, people use the internet as their daily routine work. People search for your candidate on Google to know more details and reputation.
Set up Email Marketing
Further, the cost of email marketing is negligible. As a result, we have some free bulk mail-sending websites available online. MailChimp is one of the best email marketing websites to send up to 2000 subscribers. This is a highly professional way of doing political campaigns.
Involve in Social Media
Facebook, Twitter, and Instagram are the top social media websites or platforms, perhaps if any candidate wants to advertise political ads. Once you post on the right platforms. As a result, it automatically goes viral. Only you need good content and reach all types of people.
Smart Advertising Online
At this point, the candidate should spend money on this type of online advertising. We should drive our clients to Social engine marketing, social media digital ads, Facebook ads, and Twitter ads.
Political Campaign Management Tools
Ecanvasser
Ecanvasser's political campaign tools help you to organize your political campaigns with a better plan. A powerful tool to build consistent campaigns under your leader account.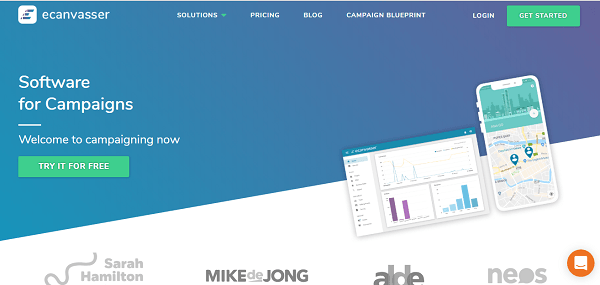 LeadNXT
LeadNXT is the leading election management system in India. It offers relevant and cost-effective services. Moreover, LeadNXT provides an election management system, lead management system, CRM management, and Lead VR services.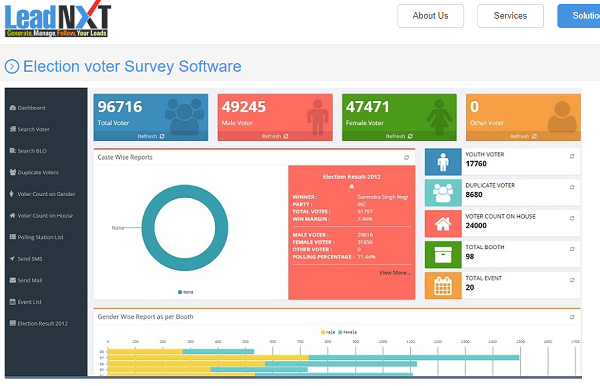 Archie CRM
Archie CRM is a leading CRM Organization for providing election management system services. It is accessible to monitors, customizable, third-party integration, niche-based, and cloud-based, and offers high-level security to your election data.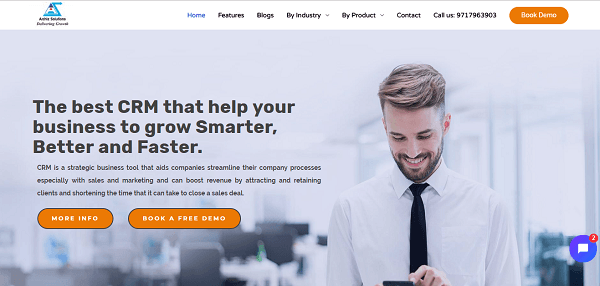 Crowdskout
Crowdskout political campaign software that can offer powerful campaigns and advocacy outreach. It runs all-out administrative outreach data from all locations by tracking constituency and digital supporters' journeys and analyzing your data.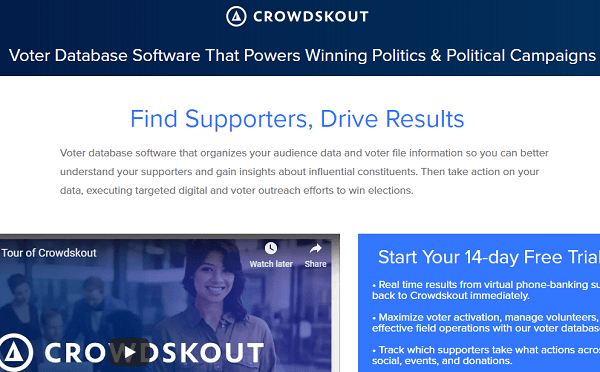 International IDEA
This universal electoral risk management tool is famous for electrical database management. This ERM tool aims to build user capacity to get an idea, analyze, and mitigate electoral risks.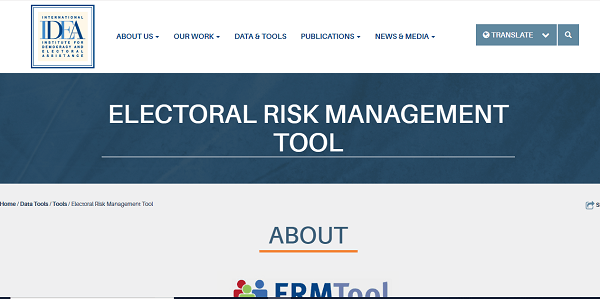 Election Management Softwares
Electionware
Electionware election management system offers eco-friendly, easy-to-understand election software. The elections include features like end-to-end workflows, Flexible election management, efficient result reporting, and an improved post-election process.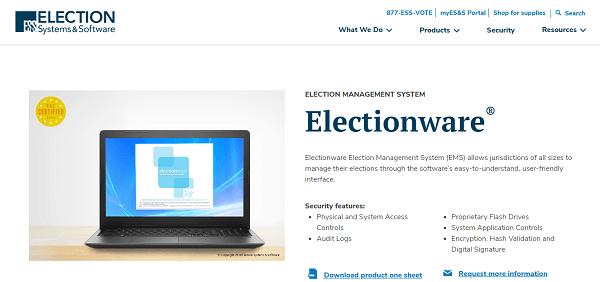 Outbrain
It is also one of the best fundraising political campaign platforms, which offers services such as call time manager and online contributions—one of the leading native advertising platforms.
BrainGuru
BrainGuru is the ultimate election management software comprising political consulting, poll management, exit poll, opinion poll, election management, and Political Campaign Management Tools.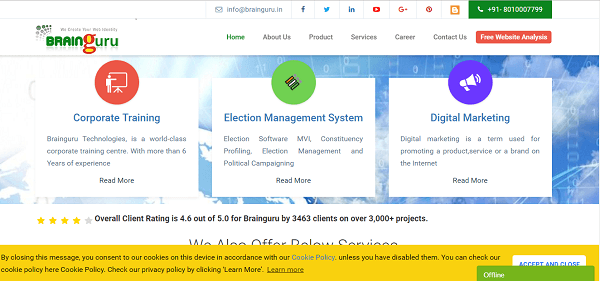 Rajyakarta Election Software
Rajyakarta's first android app for election management consists of a voters list that gives all information about individual voters. This software helps send messages and calls and manages voters' slip prints.
Rajtantra
Election voter management software offers search by address and family-wise voter data. Easy to manage software, user-friendly, and it shows powerful results.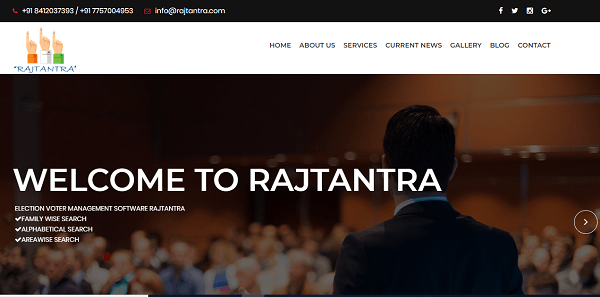 Poll Management Softwares
Eagle View
Eagle view software is web-based, mobile-friendly pool management software. It encourages voters to respond via computers, smartphones, and tablets. These autosave features allow automatic saving of the details.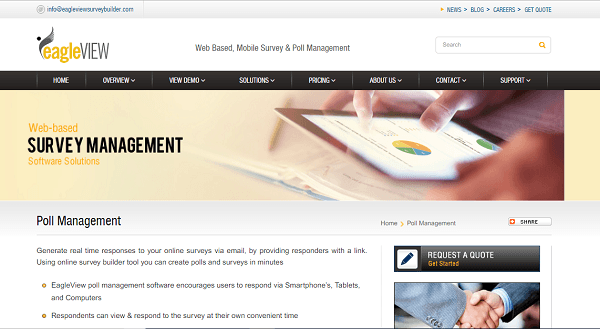 SurveyLegend
The next-generation online survey platform for survey engaging, real-time data analytics, independent and platform beautiful link management software. It offers easy to create and survey poll management system.
Crowdpurr
An online engagement platform to create live political campaign polls. A great tool to engage with your audience is through the live survey and get feedback from them.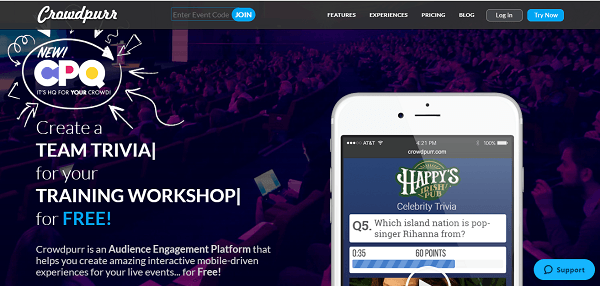 Swift Polling
Real-time polling, Text messaging, SMS polling, and web Survey app. It offers the most natural way to collect and get Live responses from any venue. You can create surveys, polls open-ended questions, and receive them via text SMS.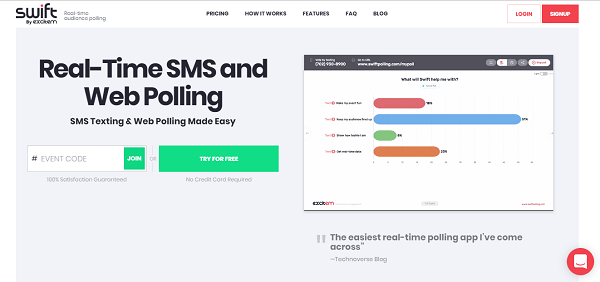 Poll Everywhere
Poll Everywhere is a live poll-organizing platform that can convert one-way live presentations into conversations. Poll everywhere relies on Powerpoint presentations, keynotes, and Google Slides. Survey about offers an Android app for organizing live meetings.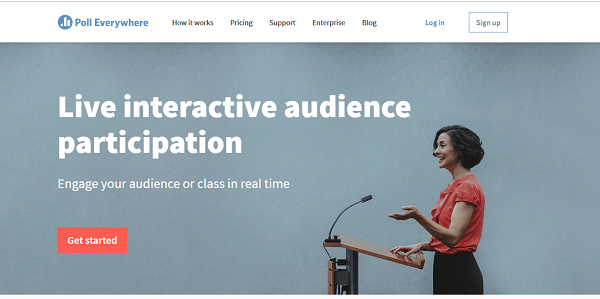 Election Survey Tools
SurveyMonkey
Survey monkey offers beautiful templates to impress their audience. Proposes to create multiple choices and considers one Vote for each response. Survey monkey provides to create a free poll anywhere.

Zoho
Zoho offers a three-step process to create online poll surveys. Add questions, design your review, and publish it—a professional and easy-to-use tool for organizing election surveys.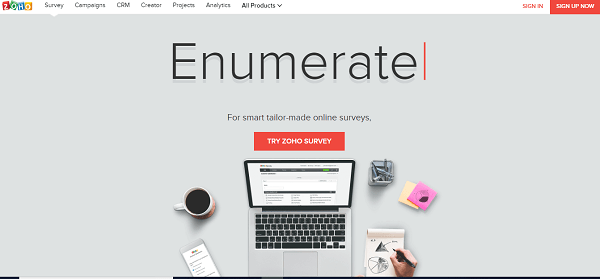 Typeform
Engage with your fans and followers with these quick and easy poll surveys. Easy to build and share polls online, interactive, and mobile-friendly platforms. It offers comfortable and customizable templates to edit and publish.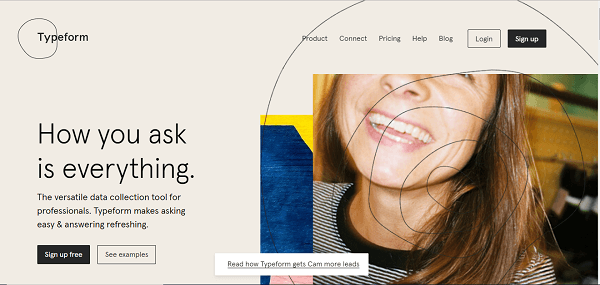 Wufoo
Wufoo, an online survey and analytics platform, provides online exit poll surveys. Great forum for reviews, polls, and collecting data from poll participants. Make sure to check the exit poll surveys to know the performance.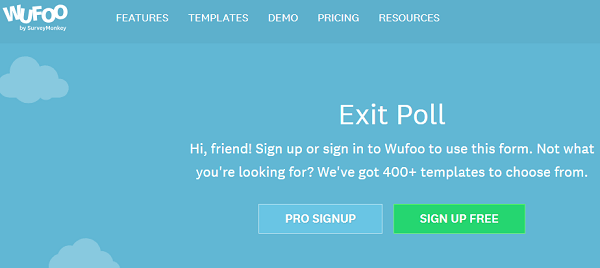 Easypolls
One of the best tools to create free online poll surveys. It offers mobile-friendly free survey templates to collect feedback from the participants. Make use of these beautiful free templates for creating online polls.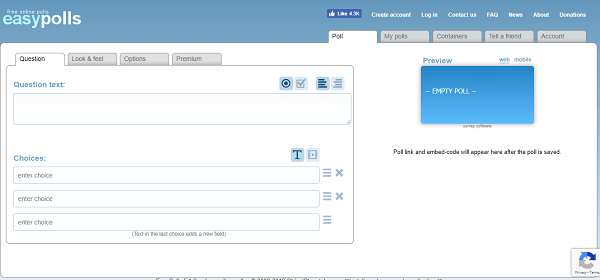 Election Survey Software
SurveyMonkey:
SurveyMonkey is one of the topmost tools for creating political surveys. A politician can get feedback on the current issues and opinions of the public about them and the opponent, i.e., either positive or negative, strong supporters for a particular political party and political event feedback, etc.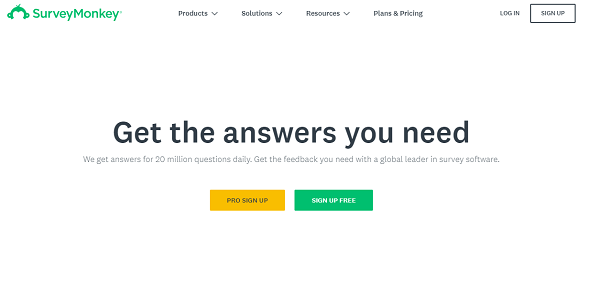 Doodle:
It is an open-source online voting system that helps to find public opinion. It is also used to organize political meetings and events easily.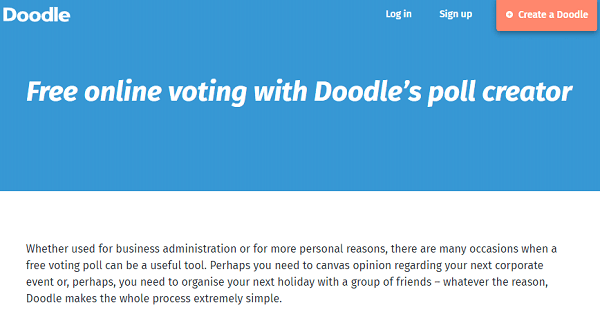 WWF:
Using the WUFOO online survey, one can forecast the election's outcomes. It provides more than 400 templates to launch the study. The necessary information about the voter, like gender, political membership, age, etc., can be found using this software.
Typeform:
The most beautiful surveys can be established with the help of Typeform. It drives people's immediate response and generates clear metrics of the study you create.
LeadNXT:
LeadNXT is the election survey software application to run the online survey that provides information about the people means party they are in favor of. It also helps to inspect the balloting process of a specific region.
Voter Management Software
VoterVoice:
This software is used to make communicate by pushing notifications to the voters. It also collects feedback from the voters.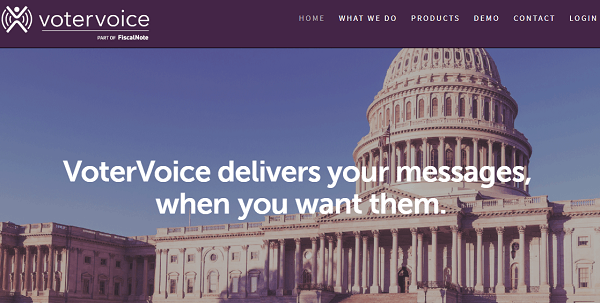 Electionbuddy:
Through this software, one can send emails, text messages, and emails to voters. We can observe the high turnout of voters at the meetings and remote voting.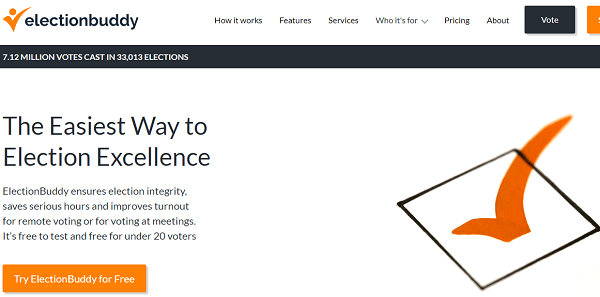 VoterHub:
VoterHub delivers the analytics of the performance of the political campaign you run. One can control their data of the election campaign.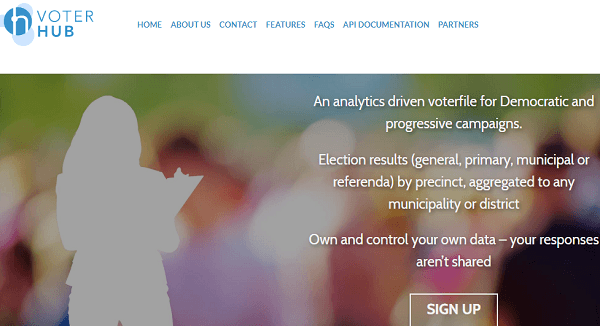 VOTES:
Verified election management software enables election administrators to attain a high level of accessibility, functionality, usability, security, and vote-safe voter check-in.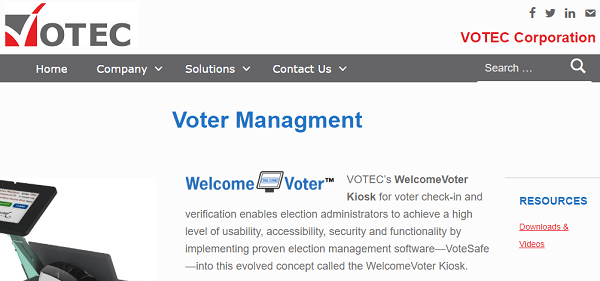 VoxVote:
It is merely a mobile-friendly voting application where unlimited audiences can vote. In live political events, the candidate can interact with the audience and engage them through live polls.
Voter Management Tools
Vote
Election officials can launch secure and prosperous elections by using Vote. Its solutions and products are protecting the polls, reducing waste, improving accessibility, and capturing exact voter intent.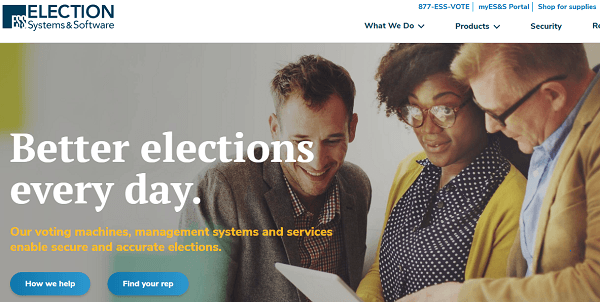 Simply Voting:
It provides secure protocols and solutions in a flexible way that transforms the election. One can fully manage elections. It also offers professional electoral services and custom voting technology.
Local Voter List Management:
It is free downloading application software, and election officials can use it to manage secure voter data. It provides reliability and security in handling local voters.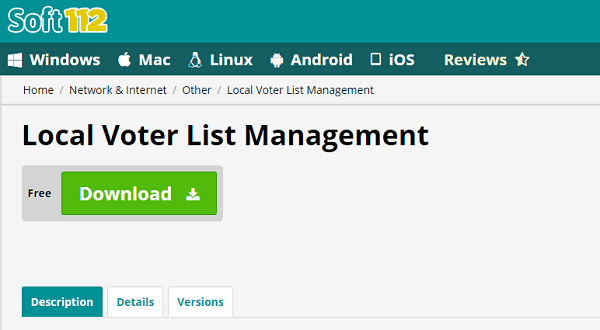 Crowdskout:
It is a voter database application software where we maintain the information on the voter file. It helps to know everything about the supporters and find the metrics of influential constituents.
NationBuilder:
It ultimately helps to manage the voter, donor, and volunteer data. Delivery messages in the form of texts, through social media and email, are possible.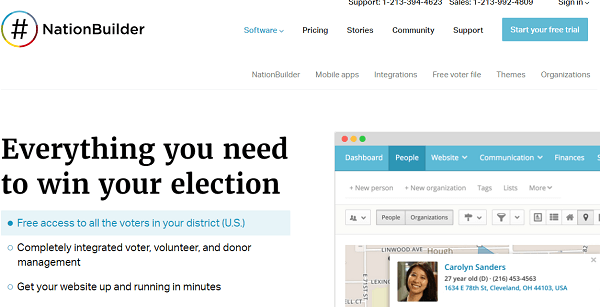 Booth Management Software
Electorate:
By integrating with Electomaze's online cloud solution, political parties, MLAs, and MPs can manage their constituency securely and conveniently. It offers political surveys, political consulting, and constituency profiling.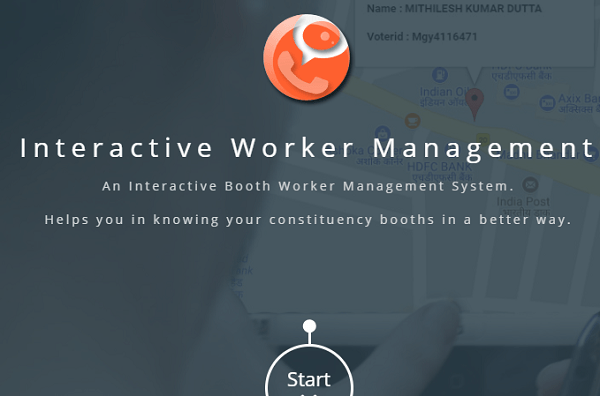 Exhibit day:
The exhibit booths, shows, tasks, travel plans, etc., can be managed on a single platform, Exhibitday.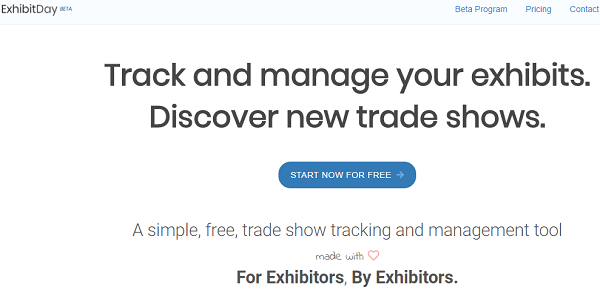 Mapyourshow:
Mapyourshow partners with conferences and trade show to streamline data and to market the events along with additional profits.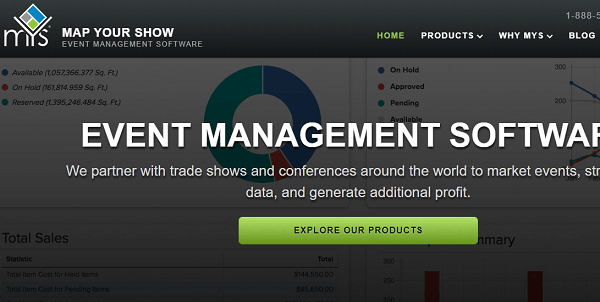 Ecanvasser:
Integrating with it allows us to manage the support and make secure communications to launch successful campaigns.
Boothboss:
Boothboss provides increased exhibitor sales from floor planning. It also helps manage events and sponsorships and raise revenue by reducing costs.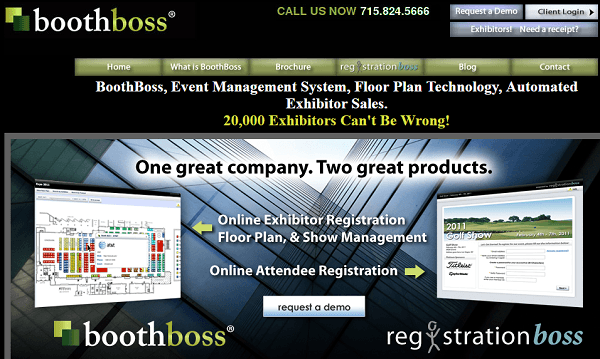 These are the few Political Campaign Management Tools everyone should know.