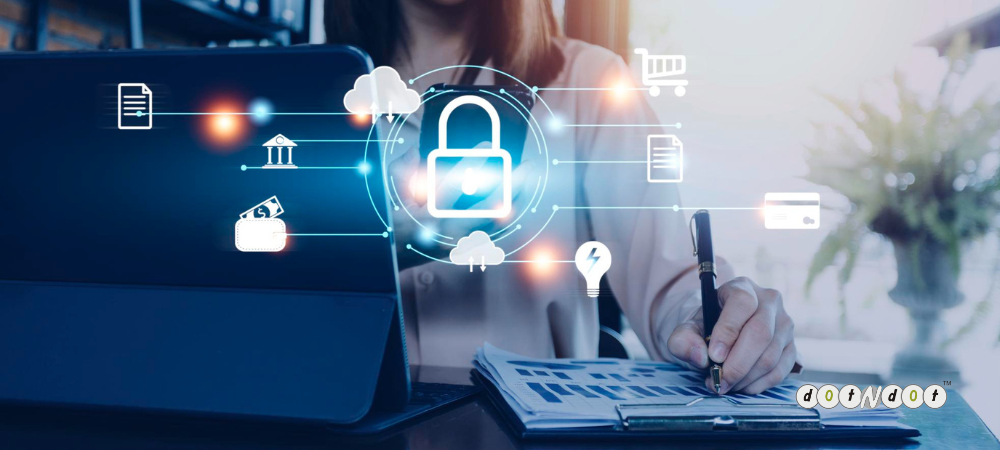 Digital Marketing has become an essential tool for effective Political campaigns. Digital marketing makes it easy to connect with voters and reach the targeted audience for a minor cost. A lot of voters' data is available online, and how the information is used determines the marketing campaign's success.
Political Digital Marketing Campaign Tools
There are many great tools to help create and execute a digital marketing strategy for political campaigns. These tools help to focus on the candidates and to expand their reach. Digital marketing campaigning tools have completely changed the way we communicate with voters.
Choosing the right tool or software helps efficiently complete the tedious tasks involved in managing the digital marketing of political campaigns. Many things need to be considered when selecting digital marketing tools for political campaigns.
Trailblazer:
This is one of my favorite political digital campaign management tools. Fundraising and donor management are also done efficiently by the machine. This is an affordable tool and is very easy to use.
Wild Apricot:
Customers can get support anytime from the customer support team. This is easy to use and has advantageous features like email automation, mobile integration, website builder, and tracking.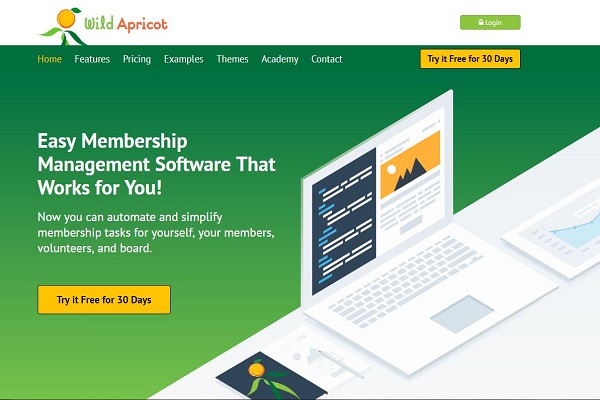 Blue State Digital:
This software offers digital strategy and technology services for political campaigns. Some valuable features are online fundraising, social networking, and content management.
Nation Builder:
One of the exciting features this offers is the ease of interacting with the supporters. Some features include free voter files, email marketing, text messaging, call scheduling, fundraiser tracking, and voicemails.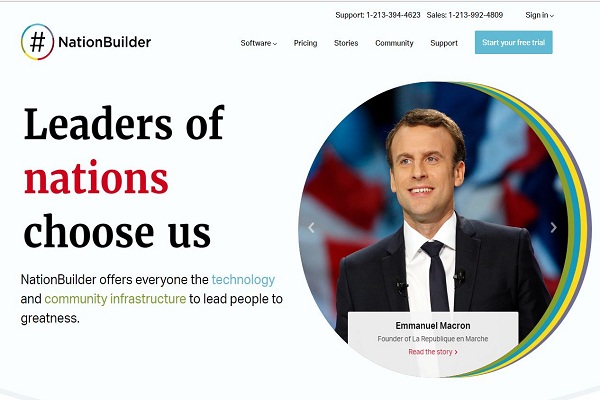 Action Network:
This is a tool that the individual can use. Mass mailing, fundraising, and strategic advice are the features offered.
Aristotle:
This tool is for any political campaign: membership management, payment processing, voter files, and continuous tech support are offered.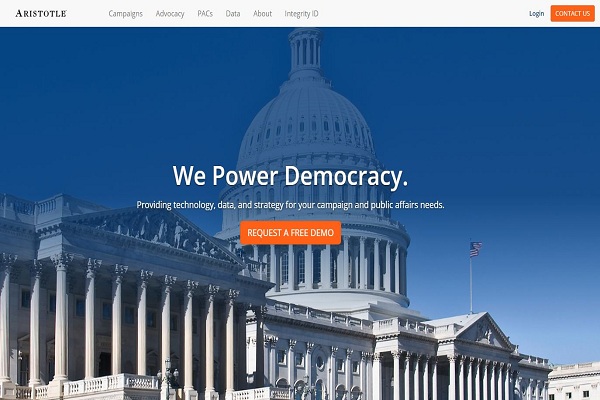 Most political campaign management tools allow importing contact, syncing activities, etc. Some of the devices also make it easy to integrate with other devices.
Political Digital Marketing Campaign Strategy
The advent of the internet opened new ways for advertising and promoting. Digital marketing of political campaigns is inexpensive but challenging. A lot of data is available about the prospective voters.
Digital Marketing for the Political Campaign
Text and Political Email:
Email marketing is one of the traditional types of digital marketing, and even for political campaigning, email and text message services help to reach the targeted voting segment.
Connecting with nontraditional and younger voters with these kinds of services is possible. The goals that can be achieved are to reach broader audiences, keep voters updated on several political campaigning events, etc.
Political Internet Marketing – Website:
A user-friendly website is necessary for any party or individual running for office to make digital marketing effective. People must learn more about the candidate before deciding to vote, and a site is a better way to reach more and more people.
A website for a political campaign is helpful for politicians as people can read the biography and other valuable information that can convince them to vote in favor.
Targeted Areas Voter Lists
IP Re-Target and Targeted Digital Marketing: IP targeted marketing is very useful, primarily to display banner ads relevant to websites that the targets visit. IP matches the political campaigning tools' addresses, mobile phones, and emails to offer the highest quality ad placements.
IP-targeted digital marketing is helpful to reach the target audience for the lowest rates. IP targeting is like connecting personally with prospects most likely to support and convert.
Research on Competition
Research on competition is critical in political campaigning. The competitors' websites, blogs, or YouTube channels and their presence on the web are analyzed. The researcher tries to find the techniques they are using and the actions they are taking.
The competitor's analysis includes looking at the website and finding what is working for them and what is not. Investigating what issues the competitors are using to damage the client's reputation, what solution they are offering to the voters for the issue they are facing, etc., are investigated.
Based on the findings, the campaign was designed. Identifying their movement's and competitor campaigns' strengths and weaknesses helps improve individual training.
Good knowledge about the opponents and gathering data to be more competitive is essential. Gather data about the websites, social media pages, followers, platforms, engagement, and strategies. There are many tools available to spy on competitors.
Digital Marketing Team for Political Campaign
The digital marketing team helps the individual candidates or the parties running for office to connect with the voters. A dedicated team is required to provide ground support and to understand the target audience.
The team helps to create an online presence for the political party or the individual candidate on different popular social media platforms such as Facebook, Instagram, and Twitter.
The digital marketing team comprises social media managers, political content writers, graphic designers, content creators, search engine marketers, and social media managers.
Digital Marketing Strategist:
A digital marketing strategist is an essential person in the marketing team for the political campaign. He decides what the client wants through the campaign. An effective strategy can help give results in the form of increasing visibility or to get leads. They use different tools, such as social media, SEO, targeted marketing, etc., to provide a return on investment.
Political Content Writer:
He is another famous person in the digital marketing team. He catches on to every detail about political issues, writes content, and encourages the audience to participate in discussions.
Videos and pictures are used to make the content more exciting and engaging. An excellent blog or website post well-written by a political content writer will be informative. It can call people to take political action or open up a debate on particular topics.
Graphic Designers:
A picture is more powerful than thousands of words. Having images and infographics in the content is essential to keep the audience engaged. Graphic designers can help generate captivating photos for political campaigns.
Content Creators:
Promoting a political candidate without the help of content to educate the voter is impossible. The content could be in the form of a brochure, a blog post, or a video. The content should tell a story.
The voters should not feel the candidate is being sold to them forcibly. Convincing them is essential. A good content creator will discuss a problem and tell them how the candidate can improve it.
Social Media Managers:
Social media is a powerful tool for digital promotion. The popularity of social media sites is increasing, and the number of candidates spending time on social media is also growing. These platforms are the best places to reach large numbers of the targeted audience.
It is not necessary to be on every social media network. Learn the patterns of the audience, their habits, and vocabulary. Create content and publish them frequently. Social media managers manage the social media marketing and social media pages.
Search Engine Marketers:
He ensures that the content created for the political campaign appears in the top results of the audience searches. Paid internet marketing, search engine optimization, and other techniques used.
He must know about the search engines that the audiences are using. He also helps create and manage campaigns, update updates, etc. Search engine marketers take care of the visibility of the content on different search engines.
Creating Social Media Pages on Different Platforms
Having social media pages gives good results for politicians who want to have a presence on the internet. Social media pages must be created on different platforms, such as Facebook.
Facebook pages allow reaching the target audience. Facebook Ads can also be run on these pages.
Twitter is another popular platform that also allows running Twitter ads.
YouTube Channel is the best place to upload video content and reach the target audience. It is the second-largest search engine in the world, and videos can go viral and enter many viewers.
Instagram is another tool that has millions of monthly users and is the perfect platform to reach young voters.
Other platforms, such as Pinterest, should be chosen based on the campaign's goals and target audience.
Search Engine Optimization:
Search engine optimization helps to appear high in the search engine results. SEO is not utilized fully by political campaigns in small sizes, which is wrong. Using SEO ultimately helps in gaining exposure. Maximum results can be obtained with SEO addressed strategically.
Defining the relevant keywords is essential. Use the name of the candidate or party running for office. Combine the name with general political terms and trending political issue keywords searched by people. Using Google Keyword Tool to search for the most valuable keywords is a good idea.
Do not expect quick SEO results after defining the keywords for political campaigns. Frequently update the blog, website, or YouTube channel. It helps the visitors to find the content when searching by keywords. The supporters will be more active if the content is continually updated. The performance of the site also improved for search engines.
Apart from the blog or a website, use the social network pages to drive traffic to the site. If the content creator is engaging and exciting, it can capture people's attention and be shared on social media sites, which helps drive donations.
Content Curation:
There are many communication channels, such as Facebook, Twitter, Instagram, and others, for reaching the voters. It must feed content to blogs, websites, newsletters, and email lists. High-quality content is needed to keep the voters engaged.
Your content should encourage people to share and take the message delivered to many people. The content should have catchy captions, and it is also a good idea to have a compelling call to action, such as subscribing to email newsletters, taking a subscription, etc.
Content curation helps to reduce hours spent creating original content. Content curators can use the live program videos to cut and post on different social media pages.
Content curation saves time and resources and helps to keep regularly in touch with the targeted audience. Advertisements created for television can be curated and used as online videos.
Content Marketing:
Content marketing in politics is promoting or spreading ideas and getting brand recognition. In governments, individuals or parties try selling themselves through digital marketing. Digital marketing for politicians gives them a chance to interact with voters.
Unlike TV ads, digital campaigns allow them to build trust and provide them with the information they are looking for, and another advantage is that they can consume the message in their leisure time. Digital content marketing also allows measuring the effect of the campaigns.
It is not likely that every audience member is interested in any political message. Thus, the political campaigns should include articles, videos, etc., so they can click on the ones they find interesting.
Content creators for political campaigns thus create content that interests different demographic voters. Content creators can personalize the scope by using keywords based on the audience's location.
Video Marketing
The video is the most powerful tool to deliver messages and engage the audience. Political videos help to keep the audience involved with powerful slogans. Well-made videos can hit the emotional notes of the targeted audience.
Political videos can be uploaded on websites and blogs, or a YouTube channel can be created to be available online. The video content should be made accessible to share.
Political videos should not just ask for votes. They should tell a story about an issue and tell the audience how the candidate can help improve it. Online video has more advantages compared to traditional TV advertising.
Online video performance can be measured easily. It is also possible to track when the ads are skipped, and necessary changes can ensure that the audience watches the video till the end.
Different types of videos can be used in the digital political campaign. Personal introduction videos help voters to get to know the candidate better. The clippings of rallies, speeches, or interviews can be uploaded. Videos to educate and inform the voters are created, and with this, a personal relationship can develop between the audience and the candidates running for office.
When creating online videos for political campaigns, one should ensure they are short and engaging. They should offer some value to the audience. An active call to action must include diverting the audience to the blog or website or encouraging them to watch other videos on the channel.
Micro-targeting Advertising
Micro-targeting advertising is a new tactic for political campaigns. Political messages are delivered to a general audience, and more focused notifications are tailored to the micro-targeted audience.
In micro-targeting, personalized messages are sent to the targeted audience through emails, text messages, web-based ads, or social sites. Different words are designed for other people based on the data of voters gathered from various sources such as voter lists, census data, social media, or commercial data brokers.
Microtargeting can be compared to geographic targeting or demographic targeting. But this works at the micro-level. These targeted messages work more efficiently than other messages sent commonly to all. Before using the micro-targeting model, it is necessary to test it thoroughly.
Big Data Political Marketing
Big data changed political marketing completely. The detailed voter information the politicians have today allows them to identify their voters and target them with political advertisements.
Political campaigns are amassing voter data, and big data plays a prominent role in the wins of political candidates, as seen in some recent elections. Big data allows for targeting specific voters and reaching them.
Prospect voters are divided based on demographics, gender, financial status, etc., and campaigns are tailored especially for them. Data is collected about people when they browse the internet. Personalized emails, messages, and video emails are created and sent to these people, along with a call to action.
Big data also helps to analyze the candidates' performance and how and where to spend the resources. Time and resources are insufficient; knowing how to spend money can help get the results with minimum resources. Unnecessary spending on strategies that do not work can be avoided.
However, there is a privacy concern with using big data in politics. Many critics feel that big data plays a significant role in leadership and principles. However, Big data will play a prominent role in political campaigns.
Using and Connecting Bloggers and Digital Influencers:
Significant internet presence with political campaigns became a necessity for being an advantage.
Digital political campaigns are beneficial, and influencer marketing can help any politician make the maximum impact with fewer budgets. Messages can be created and delivered from their accounts to the targeted followers through bloggers and micro-influencers.
Influencers incorporate political messages into their already-being-produced content. Bloggers and influencers with an extensive network allow reaching the targeted voters more efficiently.
Micro-influencers help provide a localized experience to the voters. As proved earlier, micro-targeting used by micro-influencers sends messages to groups of the electorate.
Digital advertising is becoming less effective due to the usage of ad blockers. Thus, digital political advertisers are finding new strategies to reach the target audience, and one such effective way is to go with influencers or bloggers who can resist ad blocking.
Social Media Monitoring:
Social media is the most massive focus group in the world, and its advantage is being taken by political campaigns to get information about potential voters and communicate with supporters.
Social media monitoring of political campaigns includes surveying the landscape, analyzing the data, and reporting to the campaign. Running queries and allowing the driver to go beyond its goal is possible.
Choosing the right social media tool is essential. Tools such as Google Alert can provide a tremendous amount of relevant content. Some other devices allow the monitoring of multiple types of social media platforms.
Social media marketing, or SMM, is a part of any digital marketing; now, it involves money and time. Choosing the right marketer and having a well-planned SMM program can benefit the political campaign.
Digital marketing is essential for connecting with the voters and increasing visibility. It also helps to connect with influencers and bloggers. All this is for a cost much lower than traditional marketing costs.
Digital marketing is now the platform for political parties to connect with the voters and bridge the gap. Digital marketing is a part of political campaigns now, and politicians or political parties are spending more and more time and resources on this.
The priority of political parties during election days is to reach the maximum number of voters, which is achieved through digital marketing. The success of the political campaign depends on digital marketing, which is interactive and cost-effective.
To conclude, digital marketing for the political campaign should be a focused effort. All the social channels should be explored before posting the content. Digital tools must be used to promote and analyze the campaign's performance.