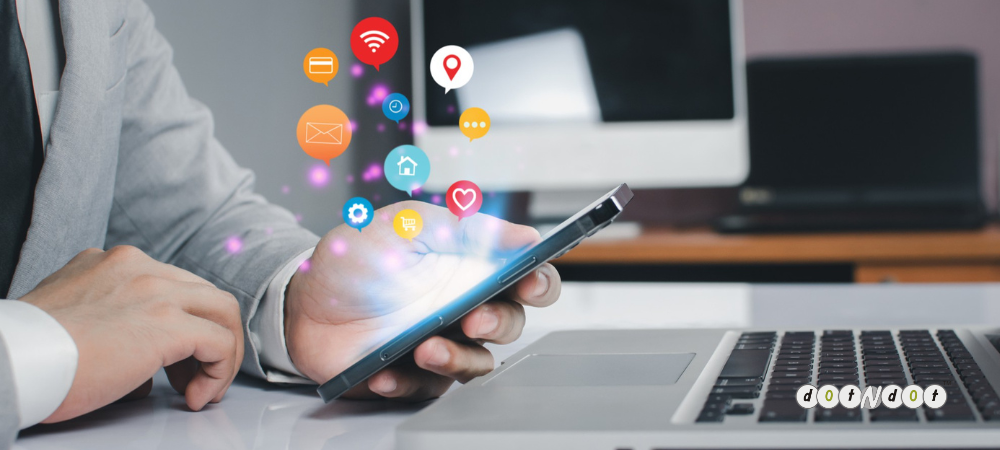 Instagram is the buzzword on social media platforms, and mostly for the businesses, it will be the only source to launch their brand promotions—Instagram advertising builds brand awareness among the million customers buying audience targeting strategy.
Moreover, companies can increase their customer base, which helps improve the sales of their products or services.
Is Instagram Advertising more significant than other alternatives?
Why do Businesses need Instagram Advertising?
Does it cost much when compared with other advertising channels?
Acing up with Instagram Advertising
The popularity of Instagram is rising daily, and the numbers tell it all. More than one billion users are hooked to Instagram every month.
The engagement rate of Instagram is higher than that of Facebook and Twitter. Businesses are undoubtedly taking advantage of this vast reach of Instagram through advertisements to promote their brands and convert them into sales.
Why is Instagram good for Advertising?
Since Instagram is integrated with Facebook Ad Manager, brands can use Facebook's data and user information to target their ads to the relevant users. This makes Instagram advertising easy and profitable.
As per a survey, 75% of the users take action on Instagram ads. If you are not leveraging the advent of Instagram, you may leave a lot of money on the table.
How Do I Advertise on Instagram?
If you are searching for "how to Instagram advertising" or "Instagram advertising how to," let us tell you it is a no-brainer.
Advertising on Instagram is simple if you are clear about your ad demographics. Follow these rules if you are spending on Instagram ads and want sure hits and engagement rates on your spending.
Spend on Instagram ads only if you have something fresh and authentic that is more likely to get the viewers engaged.
Target viewers with video ads to get brand affinity.
Be creative with your ad and add hashtags that are relevant to it.
Create separate viewer campaigns based on demographics like age, location, profession, likes, etc. Analyze which campaign is driving a higher profit. Shift your budget to that campaign that is driving sales.
Retarget consumers who have already visited your site. Even if the ad costs remain the same, the chances of conversion are higher.
Let us get into 'How to Instagram advertising?' now.
Instagram Advertising Tools
The two main Instagram advertising tools are
Facebook Ads Manager:
With this tool, you have the option to create and run ads both on Facebook and Instagram.
Your Facebook Business Profile and Instagram account have to be linked.
Head over to the Ads Manager and start creating your campaign.
Go to the 'Campaigns' tab
Click on '+ Create.'
Choose your campaign objective.
Next is to select the audience, locations, age, gender, languages, and detailed targeting.
Select the placements and the platform where it is to be advertised. With this, you can also run your Instagram ads on Facebook.
Then is the budget and schedule.
Next is the option to choose the Instagram ad format. Instagram offers five advertising formats. They are

Stories ads

Instagram ad video

Photo ads

Collection ads
These Instagram ad interests can be woven into Feeds or Stories per your preference to offer viewers a non-disruptive user experience.
Instagram also offers different CTA (call-to-action) formats that help brands to get more leads-
Apply Now

Book Now

Download

Call Now

Contact Us

Learn More

Get Directions

Get Showtimes

Purchase
The CTA buttons vary as per the Instagram ad formats.
Upload your Instagram advertising size image or video, pick the payment option, review the ad, and click 'Confirm.'
You are done with creating ads for Instagram through Facebook.
Instagram:
If you are to market your ad directly on Instagram, you must promote an existing post on your profile. This is possible if you have a business profile on Instagram.
You have the 'Promote' option under the post you want to boost as an ad.
For Instagram, you must follow the same steps as in your Facebook ad. You must select your goal, CTA button, audience, location, demographics, budget, and ad duration.
This is it. At last, hit the 'Create Promotion' button. You are done with creating your ad on Instagram.
How Much Does It Cost to Advertising on Instagram?
Since the popularity of Instagram is higher than other social media platforms, the online ad costs are slightly higher.
The specific Instagram advertising cost will be unique to you. There are two bidding options for your Instagram ads.
CPC (Cost per Click): You pay for the number of users who click on your ad. Remember, you pay for just the click, not the action after that.
CPM (Impressions): You pay for every thousand impressions your ad receives.
The average Instagram ad CPC (Cost per Click) starts from around $0.50 and can go up to $3.00. For Facebook, Instagram ads are bought through an auction system that is crucial to determine their price.
You can set your ad campaign budget by the day or for the entire campaign lifecycle. You also placed a bid that is the maximum amount you want to spend when the user completes the ad objective. The objective maybe-
To create awareness about the product, service, or business
To understand the highlighted product
Conversions that may include site visits or sales
The Instagram ads CPC varies due to several factors like
The location or country where you target the ads
The age range of the target audience
Where you choose to place your ads- newsfeed or stories
The time and day of the week (The CPC increases as the year progresses)
The gender you decided to target
The product that you wanted for the ad
The device (Pricing for mobiles are higher than the laptops. It is higher for iPhone and iPad than for Android ones)
Are Instagram Ads Worth It?
If you think placing ads on Facebook is worth it, then know that Instagram posts get ten times more engagement than Facebook posts on average.
So, here you go. Now, you know why everyone is going gaga over the Instagram ads.
Instagram is undoubtedly the best social media marketing platform to generate brand awareness, site visits, and high engagement from the audience.
Conclusion
If you want to find more effective ways to launch a successful business promotion, then Instagram advertising is the best solution.
It offers many advertising features that all businesses need at the most affordable price. Additionally, you can reach the target audience in more specific ways to gain potential customers.
For Instagram Advertising Consulting, Contact Us: at [email protected]