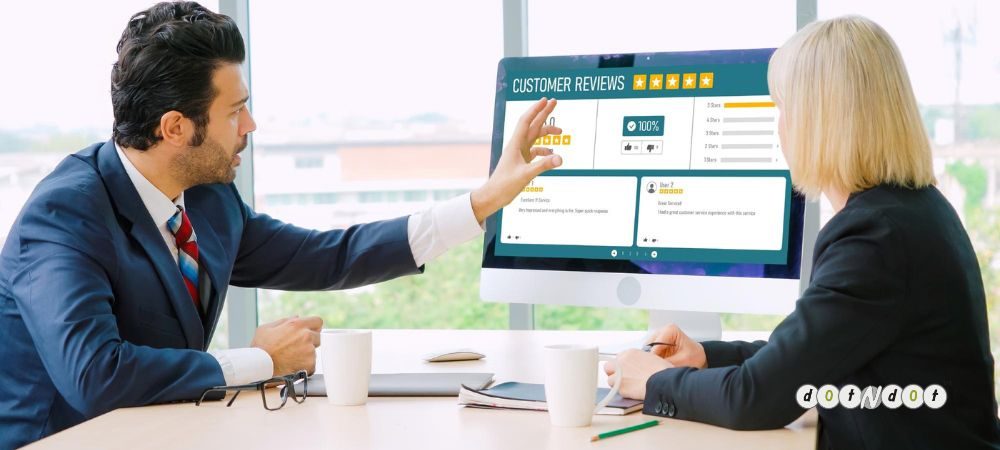 Supermetrics is a business intelligence software for business analysis designed to help companies access Google Analytics data. Supermetrics is now one of the most popular business reporting platforms that can use many analytics engines and tools.
It supports devices like Windows, Linux, Mac, etc. The languages supported are the USA, UK, Canada, and other international words. Customers like small, large, and medium businesses can use it.
It is an add-on business reporting system for web analytics and online marketing of social media. The data sources supported by Supermetrics are Google Analytics, Facebook, YouTube, Twitter, Bing Ads, AdWords, Google Webmaster Tools, etc.
Did you know?
It is the integration tool to access the Google Analytics, Bing ads, Twitter ads, Adwords and Facebook ads, etc.
Supermetrics Features
Supermetrics offers different tools for automating reports. The Essential features of the Supermetrics analysis tool are –
Data analytics:
Supermetrics data analytics encoder allows you to set up daily uploads automatically from Facebook and Bing Ads using few clicks. It also provided historical data for uploading a few years back.
Adwords:
Adwords data allows seeing the imported data from Google Analytics. You can use this uploader add-on to get data from Google Analytics; manual data-getting is a long process.
Report scheduling and automation:
It gathers all information from the Google Analytics metrics, and you can use filters and segments to store and report the data reports.
Data Visualization and Presentation:
It is used to display the graphical representation of the data that ultimately contains the visual presentation of the analytics at the marketer to make advanced and enhanced strategies.
Data mining:
This tool helps collect the most helpful information from the raw data, which is dead. That helps in reaching the targeted audiences by delivering the marketing campaigns. Moreover, that is precisely preferred by the customers, which generates unexpected marketing sales.
Search engine marketing (SEM):
It helps to drive massive traffic from the continuous engagement of the audiences, primarily through a search engine. That leads to having a higher organic rank in search engines.
Business intelligence:
It involves analyzing the data of a particular business. It integrates strategic information by considering the business performance's current, previous, and recent functions that help develop the business brand.
Did you know?
Supermetris has 150,000+ users that are completely satisfied with it's services.
Supermetrics Products
Let us now see the different products offered by Supermetrics.
Supermetrics Data Grabber:
Supermetrics Data Grabber was formerly known as GA Data Grabber. Supermetrics Data Grabber is an Excel report automation tool for Google Analytics, Facebook, Twitter, YouTube, and others. Users can automate their reports and save hours.
Supermetrics for Google Docs:
Supermetrics for Google Docs supports both Google Docs and Google Sheets. Supermetrics for Google Docs is another business reporting system for online marketing, web analytics, and social media. Users can run queries, share reports and dashboards, and so on.
Supermetrics Functions:
Supermetrics Functions also supports Google Sheets or Windows Excel 2003 above. The most flexible way to get business metrics into Google spreadsheets is Excel using these Functions. Skilled Excel users can use this to have complete control over displaying the data.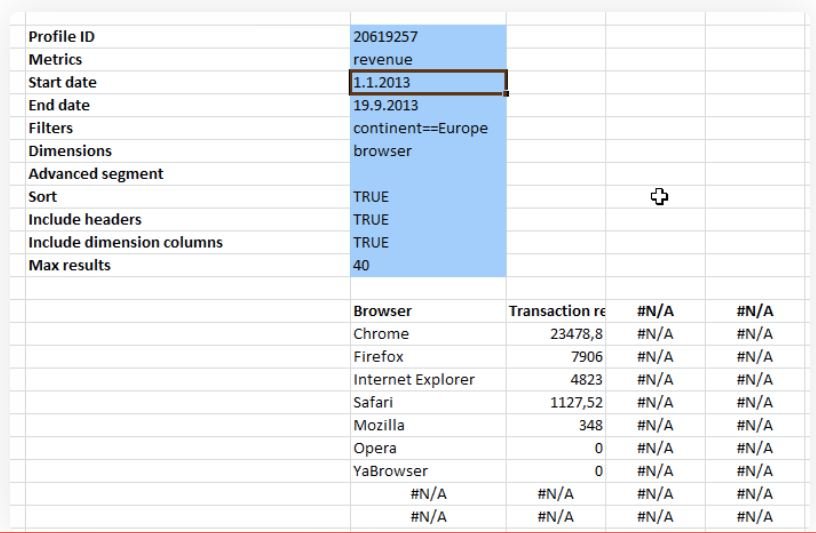 Supermetrics uploader:
This uploader is a Software as a Service, SaaS web application. Cost data can be imported into Google Analytics from different sources. It is also possible to schedule automatic daily uploads from Bing Ads. CSV files can be uploaded from various data sources. ROI, Google Analytics, and advertising costs can be seen in them.
Supermetrics for Google Data Studio:
Google Data Studio is best for cross-platform reporting and unites all data platforms' data into a data studio. It can combine payment platforms, PPC, SEO, analytics, and email marketing platforms. It provides ready-made temples built by top professionals, making it easy to customize with your brand logos.
Supermetrics pricing plans
The price rates vary from module to module and edition. For enterprise pricing information and to get the details of the product offered, one must contact it.
Supermetrics for Google Drive Pro comes with a price tag of $49 per month
Supermetrics for Google Drive Super Pro is priced at $99 per month
$29 per month is the price to access Supermetrics Data Grabber Modules
Uploader modules of it start from $29 per month
Functions can be obtained by paying $11.99 per month
Did you know?
Copying, pasting, and importing of CSV files automatically possible through Supermetrics.
Supermetrics for Google Docs/Sheets
Supermetrics for Google Docs or sheets are free and easy to use. There is also a paid version that allows exporting directly to Excel.
To set up Supermetrics for Google Sheets, visit the Google Web Store.
You can see the Supermetrics there under Google Sheets.
Click on the Free button.
Launch it and start exploring the data.
It is an add-on for Google Sheets.
Marketing campaigns can be quickly reported, monitored, and analyzed in Google Sheets. All the online metrics can be placed in one place.
Marketers can integrate it with Facebook, Bing, Twitter, LinkedIn, and other platforms.
We can save a lot of time as there is no need to copy/paste CSV files manually. In the same way, by using it, reports' customization takes place per the user's requirements.
Reports get any metrics and can combine them with any other dimensions simultaneously.
How to use Supermetrics with Google Analytics?
The automation of reporting changed many things. Here are a few tips that help you use Supermetrics more efficiently with Google Analytics.
It is possible to fill in the advanced setting for each query when using it. For example, for questions that do not want to return data immediately, you can add 'RETURNNODATA_RESULT' to avoid the return of errors.
External input fields are added to leverage it more effectively for Google Analytics, or the Supermetrics Queries sheet can be modified easily.
Similarly, we can save much time running queries by using it. If you want to run them faster, these Triggers are very handy. It helps in serving the audience on time.
Updating queries manually is time-consuming. If there are more queries and more advanced settings, the time consumed is more. Automating all the recurring tasks whenever possible is advised to save time.
It allows setting up triggers to update the report. However, Supermetrics for Google Sheets paid version is required to set up triggers on queries.
Supermetrics for Google Drive allows for automating the reporting process in Google Docs. Moreover, we can import metrics from Google Analytics, YouTube, Facebook, Twitter, Bing Ads, Google Webmaster tools, etc. Also, transforming all the data into documents or spreadsheets is possible.
A click of the button is used to refresh the data. It is also possible to set the automatic data updation every day. The interface is user-friendly, and the data can be accessed very fast.
The needs and requirements of each organization are different.
Did you know?
The digital marketing metrics can be easily analyzed in Google sheet by using this add-on.
When choosing business intelligence software, one must determine what one wants from it.
When choosing it, read the reviews of experts and other customers and review the available tools.
These reported a 151% increase year by year, and in 2016, annual revenue increased to 1.6 million Euros and 63% of the net profit margin.
These are spending $10 billion annually for online advertising and a 120% increase by releasing the Google Data Studio Product.
It has spread all over 110 countries and currently has 150,000 active users.
Try the free trials for a few days. Choose the platform that improves the competence and productivity of the firm.
Visit: www.supermetrics.com