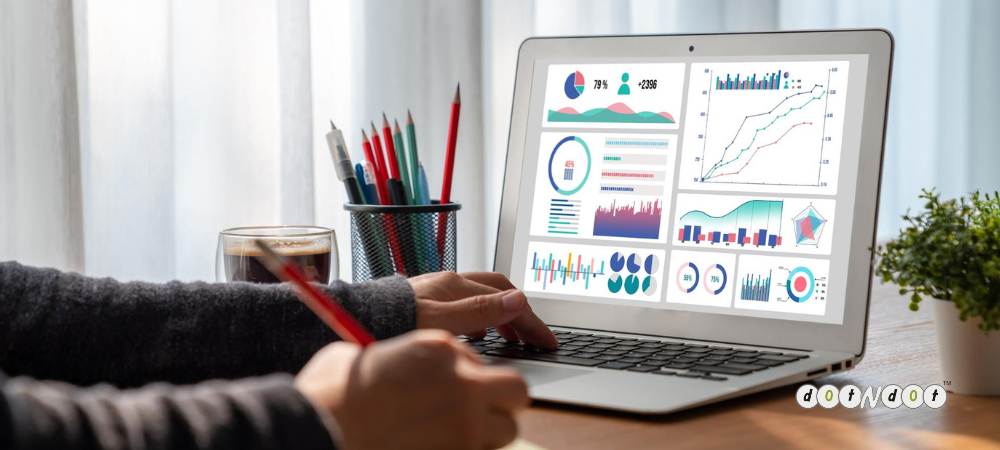 Marketing has undergone a rapid transformation in the last decade and has been hit by the technology bug. With the rise of Big Data, marketing is all about better decisions, continuous customer engagement, personalized marketing, and coordinated experiences. The buyer is present everywhere today. If businesses are to keep up with the changing customer trends and needs, then a marketing platform is needed to manage these experiences.
Google Marketing Platform – The Introduction
A marketing platform is a software module or a one-stop solution to all needs for marketing. It can understand, orchestrate, personalize, manage, learn, optimize, and deliver marketing solutions as agribusinesses require to attract customers. Google has its Google Marketing Platform (GMP), a unified, end-to-end enterprise marketing suite.
Google Marketing Platform – How Does It Work?
With Google Marketing Platform, you can streamline your digital marketing tools and get better ownership of your marketing plans, data, and results. With GMP, you get all the marketing technology in one place. It contains products like-
Google Analytics 360:
Analytics plays a vital role in today's digital marketing context. Therefore, the Google Marketing Platform has developed its paid version of analytics that can be accessed with Analytics 360. Of course, the accessible version of Google Analytics is available for all. But Analytics 360 includes premium features like advanced analysis, data-driven attribution, unsampled reports, and so on that help companies view and get more comprehensive data of their campaigns. It also allows for easy integration with other CRM tools.
Google Search Ads 360:
Digital marketers and big organizations run multiple campaigns in different search engines and platforms. Search Ads 360 from Google helps you to track conversions from other media for your paid ads.
Google Display & Video 360:
Creating and managing unique, engaging campaigns while considering customer preferences is difficult, even for a seasoned digital marketer. This is where the Display & Video 360 comes into the picture. This integrated tool helps to build and manage your media plan. From building ads through the Creative module to defining budgets and choosing the placement of ads through the Campaign module, this Display & Video 360 is a complete package of features required to simplify your campaigns from start to end.
Google Data Studio:
Data Studio helps you to transform the available raw data into something useful. So, you can make the data more informative by converting it into charts, graphs, or visualizations with the help of the templates provided.
Google Surveys 360:
Your campaigns will be successful if you design them as per customer preferences. How do you know what your customers want? Studies 360 is a tool that helps you get reliable insights from real people worldwide. It is simple. You design your survey, and the audience allows you to get quick results. The results help you to make informed decisions and thus plan campaigns accordingly.
Google Tag Manager 360:
Tags are the code segments you add to your website or mobile app to collect information and send it to third parties. The tags may be related to form submission data, survey data, analytics, etc. When you have a lot of tags in your source code, editing them each time becomes quite challenging. But with Google's Tag Manager 360, you can work with the tags without touching the source code. It allows users to test and deploy new tags and maintain the existing ones. The Google Tag Manager 360 best suits larger enterprises with improved flexibility, added security, and increased collaboration in adding tags.
Google Optimize 360:
All the Google Marketing Platform tools work in tandem with each other. With Optimize 360, you can track your campaign performance with the changes you have made. The A/B or multivariate test is used to optimize the campaign and see the results. Optimize 360 highlights those sites where customer engagement is at the max and helps you to optimize it.
How Can You Undertake the Task of Google Marketing?
Any business can advertise on the Google platform to promote their business. They can also avail of the various free and paid tools of Google to help them create, monitor, analyze, and optimize their campaigns. Google Marketing Platform is one such suite that contains a host of combined products that help businesses run and measure the success of their campaigns.
What Does It Mean by a Platform Partner?
Now, Google's Marketing Platform allows you to be associated with its brand by becoming its platform partner. There are two types of partners
1) Certified Companies:
With this, you can use your Google Marketing Platform products expertise to provide excellent customer service. The benefits include consulting, training, technical support, and product implementation.
2) Sales Partners:
You can collaborate with Google to sell its Google Marketing Platform products. You get exclusive perks like co-marketing opportunities and sales and customer management tools from Google.
If you apply to become a Certified Company, you should have a minimum number of individuals with Google Marketing Platform product certifications.
How to Get Google Digital Marketing Certification?
If you are interested in a digital marketing career, Google Digital Marketing Certifications are the best way to start. Various academies have digital marketing courses. After your system, you can take the free online tests and get your certifications. Many free online resources are also available that help you to pass the Google Digital Marketing certifications. There are various certifications like-
Google Digital Unlocked Course
AdWords Fundamentals Course
Google My Business Course
Google Analytics Certification
If you are interested in getting the Google Marketing Platform certifications, then try these-
Search Ads 360 certification
Display & Video 360 certification
Creative certification
Campaign Manager certification
After the Google Marketing Platform certifications, you can help your company become a Google Marketing Platform Partner (GMPP).
Conclude
The Google Marketing Platform (GMP) is the most comprehensive and feature-rich marketing suite that provides the best user experience. It is a must-have for companies that require a cutting-edge marketing technology stack.