Everyone knows the importance of SEO as a publisher or advertiser to reveal the products or services to the clients. The products or services which are being marketed in the hands of SEO will get massive engagement through the content, either it is video or text. What we need about SEO Tools is discussed here.
What should we do to have an active SEO marketing strategy?
We can go ahead with the plenty of SEO tools that are being available in the market to merchandise our products or services in an effective way through SEO results.
Did you know?
The content on the first page of Google will drive above 50% clicks.
50 Free SEO Tools to Help Grow Your Small Business
SEO is an important part of the online marketing strategy for any small business. SEO helps in driving traffic if the search engine ranking is higher, helps to build a brand, expand reach, and increase revenue. Some tools can help businesses to understand and improve SEO.
Google AdWords:
This tool helps in finding the right keywords to be used in the title, description, etc.
Google Search Console:
It provides the details of website data and reports and also library resources to improve the website in Google search engine results.
Google Analytics:
This tool can help to find what keywords are driving traffic to your content.
Google Trends:
Businesses can use these tools to find the trending topics on Google search.
RankSense:
This tool suggests Meta descriptions and call-to-actions improve sales.
Screaming Frog's SEO Spider Tool:
Use this crawler for auditing the WebPages and identifying what is working on the SEO of the website and also analyze page titles.
Quick Sprout:
This tool helps in the analysis of Websites and social media analysis.
Ubersuggest:
It is a keyword suggestion tool.
Ubersuggest is a keyword suggestion tool that suggests common sense keyword phrases based on Google's suggestion engine. Ubersuggest can also suggestions on specific Google services such as Google Images, Google Video, and Google News.
Scoop.it:
This tool is helpful for those who do not have resources to create their content. Scoop.it finds the keyword-based SEO rich content that can be published on the blog, social site, or website of the company.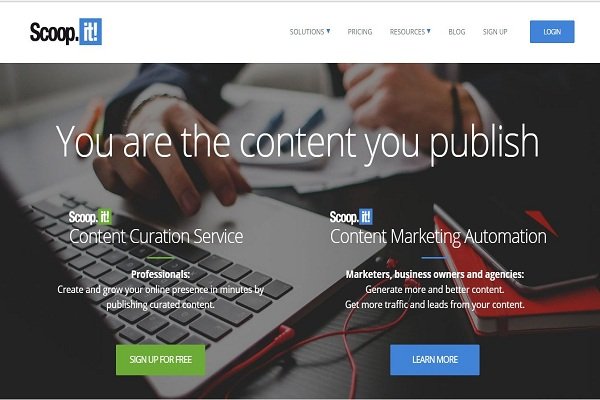 Moz Pro:
This is an inbound marketing software that tracks the SEO. Links, brand awareness, and content marketing and also provides tools to improve SEO.
WooRank:
This tool analyzes the websites or web pages and provides metrics such as SEO, mobile optimization, and social media.
Did you know?
From the words of 52% B2B marketers, SEO hooks more leads.
Optimizely:
This is a website A/B testing tool to find the best ways to use SEO and increase revenue.
Hubspot SEO:
This tool offers SEO analytics, SEO recommendations, and is an all in one SEO platform.
HootSuite:
It tracks mentions of the brand on social media, monitors traffic on social media, finds the trending keywords, and so on.
PiktoChart:
Create professional-looking infographics with high-quality content and post it on website and blog.
Rank Ranger:
Its all-around small business SEO tool tracks keyword rankings and website's organic rankings.
Moz Local:
This tool audits citations.
ImportXML:
It helps in organizing SEO webpage data.
BrightLocal:
This tool finds business-relevant citations.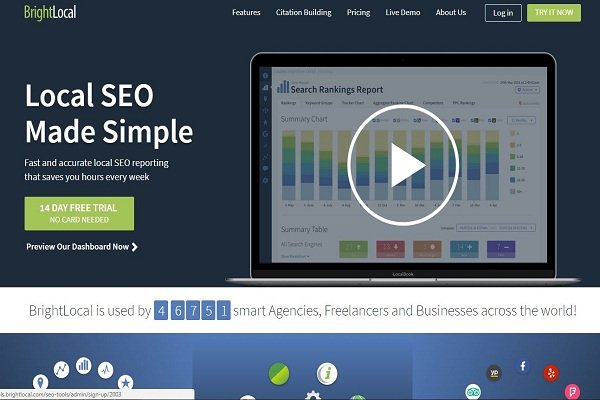 Ahrefs:
This analyzes the website and backlinks, provides backlink tools that are important for any small business. It also analyzes the backlinks of competitors.
Raven Tools:
This tool generates reports with data from different tracking tools such as Google Analytics, Search Console, Twitter, and Facebook.
Seobility:
It is a tool for SEO audit. It troubleshot the website, Meta, and identified duplicate content.
Long Tail Pro:
It used for keyword research. It researches the competitor keywords in more than twenty ways.
Pitchbox:
Though this is not an SEO tool, it makes the outreach efforts easier.
SEOquake:
This tool used for competitor research, and it also shows the metrics such as external links, Google Index, Alexa rank, etc.
This plugin is available in all major browsers such as Google Chrome, Mozilla Firefox & Apple Safari.
It provides all the information that any webmaster is finding out about their websites ranking from the primary search engine such as Yahoo! Backlinks, Google's Page Rank, and indexing on Google & Bing. WhoIS details of any domain, the density of keywords, etc.,
Seed Keywords:
This tool also used for keyword research. It is also free to use.
SEOptimer:
It is an SEO audit tool to know the SEO of the website. It also shows the page metrics.
Linkminer:
It is a link building tool, and it also checks the popularity of the broken link.
Authority Labs:
By using this tool, the user will be able to track the results by city or country.
Remov'em:
This tool provides a list of anchor texts.
SEMrush:
This tool provides information on current keyword ranks; it also searches the data of the competitors.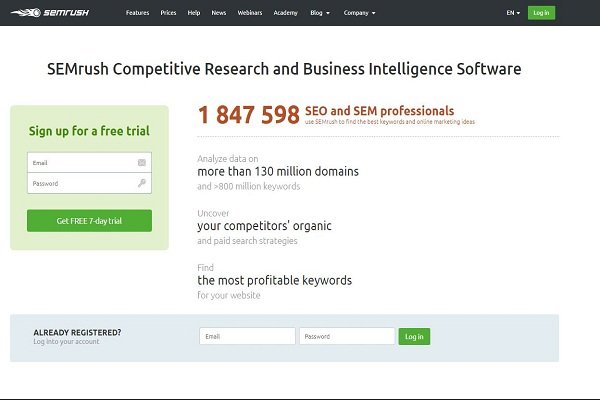 Alexa Toolbar:
This is a great addition to the SEO toolkit as it provides the Alexa data of the website you are visiting, making it easy to compare the sites.
Click:
Provides the full picture of website performance as this monitors the backlinks, tracks competitors' ranks keywords, etc.
Xenu Link Sleuth:
This tool generates data about broken links to the website.
Ad Preview Tool:
This tool used for checking the rankings of the keyword.
Keyword Traffic Estimator:
Defines the valuable keywords for the business.
Contently:
This tool helps the creators to create content with long sorties.
Open Site Explorer:
This tool is used to view the sites that link back to your website.
Moz.com team also makes this tool. It can help you investigate the backlinks of your competitors & your site (Dofollow & Nofollow Both). Open Site Explorer can also provide metrics domain & page wise known as authority rankings based on different ranking factors.
SEO-Browser.com:
It helps to undusted the components of web pages by showing how the search engine displays the website.
Link Detective:
It finds the competitor's high-quality links.
PR Checker:
Small businesses can use these tools to check the PageRank of a domain.
Bing Webmaster Tools:
It provides free reports, tools, and resources and helps to improve the performance of a website.
Did you know?
In Google search engine 30% location-based mobile searches are most frequent.
Follower Wonk:
Analyzes the followers and finds key influencers on Twitter.
Social Crawlitics:
It identifies the most shared content of the competitors.
Tynt:
It helps to increase SEO traffic.
Yoast SEO:
It Optimizes the content, images, descriptions on a website page.
Yext:
It is an SEO tool that provides the perfect location information of a small business.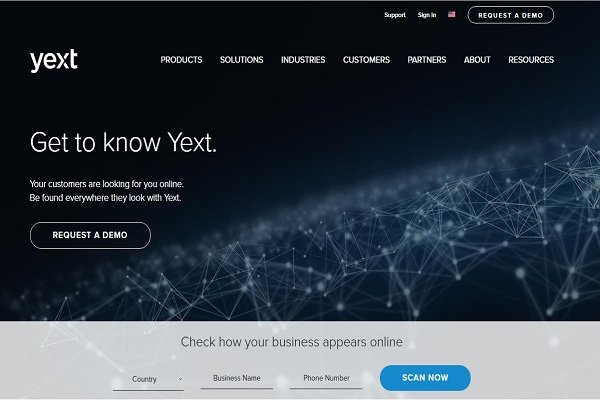 Visual.ly:
This tool creates infographics and diagrams to integrate with social networks.
Any small business needs to run successful SEO campaigns. Using the tools above will prove to be profitable. They aid the businesses in optimizing the SEO campaigns
Majestic SEO:
Majestic SEO tool is especially to link intelligence. Majestic SEO is one of the leaders in developing advanced and complete SEO services.
Majestic SEO tool includes Site Explorer, Keyword Checker, Backlink History Tool, Clique Hunter & Comparator.
IIS SEO Toolkit:
The IIS SEO Toolkit has Site Analysis, Robots Exclusion, Sitemaps, and Site Index features. The Site Analysis module has a full-featured crawler engine as well as a Query Builder interface to generate custom reports.
Using its Robot Exclusion feature, you can find out which content is set to 'allow' & 'disallow' path on the website. And while the sitemaps and site index features let you view, edit and delete sitemap and site index files.
Screaming Frog SEO Spider:
Screaming Frog SEO Spider is an extensive website crawling tool that will help you analyze and audit your site for maximum search engine optimization.
The SEO Spider checks your website links, CSS, Scripts, images & apps. After that, reports back with issues such as duplicate content on the website, any broken links on site, URL redirect errors, or URL issues.
Google Keyword Planner
Google recently updated there Keyword Research tool, which is now known as Google Keyword Planner. It provides you with so many details about the keyword which you are trying to target.
Google Keyword Planner helps to identify your monthly traffic, popularity of each keyword in the last 12 months period.
Web CEO:
Web CEO is a complete SEO tool that comes in both on-line and off-line versions. It has the feature such as rank checking, link management, and analysis as well as on-site optimization tools such as a Site Auditor that can scan your blog for broken links and other SEO-damaging errors. This based on a freemium model.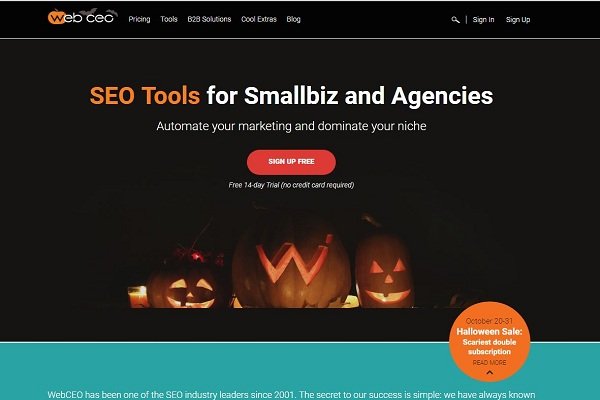 SEER's SEO Toolbox:
SEER's SEO Toolbox is an all-in-one Spreadsheet-based SEO Toolbox that can be used to analyze the data from sources such as Google Analytics, Majestic SEO, Twitter.
This tool provides on-site analysis & scraping abilities and can even collaborate with your team, who can work on the data collected by this SEER's SEO Toolbox.
Internet Marketing Ninjas SEO Tools:
Internet Marketing Ninjas is a free SEO tool. Some of the SEO Tools include a Page Speed Tool, a Robots Text Generator Tool, and a Search Combination Tool.
SEO Tools for Excel:
This tool is an Excel-addon that can add a lot of SEO-centric features. Some of them include backlinks checker, duplicate content finder, WhoIS info Scraper, etc. SEO Tools for Excel will allow you to get information such as no. of links, meta keywords on the website, etc.,
SEO Site Tools (Chrome Extension):
SEO Site Tools is a Google Chrome extension that adds on-page SEO data drawn from various websites and services. It provides aggregated data from Google Page Rank, Alexa traffic details, Quantcast rank, and Dmoz domain presence.
It also includes information on meta tags, social media reactions, and can even make suggestions to improve your site's SEO.
Xenu's Link Sleuth:
This tool also helps to check if you have any broken links on your website. This tool checks for your email, FTP, and gopher links on the website, including redirect URL's, SSL websites, etc., It will detect all these links on your site and generate a report based on the results with a sitemap.
Google SERP Snippet Optimization Tool:
If we want to optimize our page's title & meta description tags, which can, of course, help us maximize conversations in SERP. Google SERP Snippet Optimization Tool can show us the preview of how our search results seen in Google's SERP's.
Hence, we can change them in order and make sure it doesn't exceed the optimal length in Google.
BrowSEO:
This web-based app is straightforward, unique, and quick to use, which helps you find out how the search engine looks at your website. There is no need to dabble into code to find out purely for SEO perspective.
Conclusion
To reach the more than expected audiences, then we must pick the effective SEO tools which are highly advanced and unique to deliver efficient content.