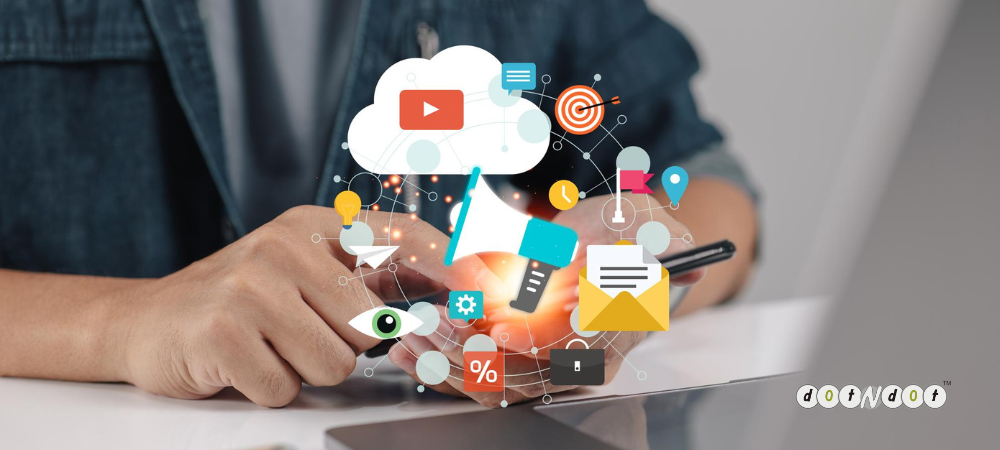 Video marketing concepts can confuse beginners when using and producing videos for business marketing purposes. In the video marketing glossary below, you need to know the definitions of some terms and concepts.
Video Marketing Glossary
A
Above the Fold:
Without scrolling, when the ad is placed on the portion of the page that is viewable on the screen.
Advertainment:
Where advertising and entertainment converge, advertisement engages viewers through visual storytelling and creates a lasting memory in their minds. It is one of the most significant Video Marketing glossaries.
Did you know?
[blockquote align= "none"]14% of markers use live video to expand the business branding, primarily through social media.[/blockquote]
Ad Network:
Ad networks are like the matchmaker between publisher and advertiser.
Ad Server:
The ad server is to provide reporting on the performance of the advertisement. Publishers and advertisers use this tool to facilitate ad trafficking.
Ad Exchanges:
Ad Exchanges enable advertisers and publishers to buy and sell advertising space.
Advertisement:
It is a form of paid marketing used to promote a product or service or increase brand awareness for the company.
Advertiser:
Advertiser is the king of brand awareness and has the power to capture the minds and hearts of consumers with the production, execution, and placement of an advertisement.
Avoc:
The percentage of ads served to have both audio and video upon completion of the ad.
Autoplay:
The video player starts playing a video automatically when the page loads.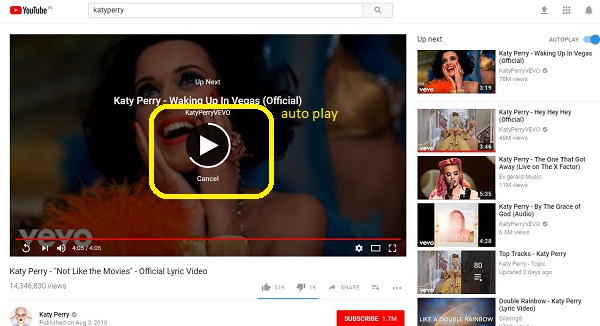 Addressability:
The ability to target a message to a device, browser, segment, and individual.
Addressable TV:
You watch the same TV program on IPTV and set-top boxes, while the technology lets you show different ads to different audience segments.
Did you know?
[blockquote align= "none"]For every 60 seconds, 72 hours of video content is uploaded to YouTube.[/blockquote]
B
Blocklist:
Blocklist marketing offers ample agency expertise and boutique personalized attention.
C
Cross-screen measurement:
It can track and measure video metrics across mobiles/tablets/advanced TV/desktop/out-of-home/television.
Conversion:
If a user takes Action to buy a product after being served an advertisement.
Click:
The number of times that someone clicks on an ad. It is worth noting that DFA (DoubleClick for Advertisers) records a click even if that person doesn't reach the landing page.
CPA:
Cost Per Action, "Actions" could include a click, filling out a form, or completing a video.
CPE:
Cost Per Engagement
CPI:
Cost Per Install
CPM:
Cost Per Mille (thousand impressions). The M in CPM represents the Roman numeral for 1,000.
CPCV:
Cost Per Completed View
CPU:
Cost Per Unique
CPV:
Cost Per View
Creative:
The video or image that makes up the advertisement.
CTA:
An abbreviation for "call to action" is one that marketers frequently use in conversation: A CTA is a graphic or text that prompts a user to take the marketer's desired Action via click. Examples include Download now, sign up, share with friends, etc.
CVR:
Conversion rate or the number of conversions divided by total clicks served.
D
Demographic:
Gender, age, language, household information.
DPM:
Data Management Platform is a system that collects audience data for data-driven marketing.
DSP:
Demand-Side Platform helps advertisers purchase ad placements across an extensive publisher's inventory in an automated fashion.
Did you know?
[blockquote align= "none"] A 2-minute video content will be more engaging than other videos.[/blockquote]
E
Engagement:
When a user interacts with the content by liking, commenting, or sharing across social channels, engagement can be user-initiated viewing and length of view time.
Engagement Rate:
Measures the level of engagement a piece of content receives from an audience. At Virool, we define the Engagement Rate = (Total Social Engagement) / (Total Video Views). Anything over 1.0% is considered a very high video engagement.
F
First-Party Data:
The information you have collected about your audience. The first party is you!
G
Geographic:
Advertisements are delivered based on the pa user's physical location, usually determined by the IP address of the user's ISP.
I
Impression:
Each time an ad loads on a page, it is counted as an impression, regardless of whether the user saw it.
Inventory:
Amount of advertising space that a publisher has made available for sale on their website. It is usually measured in impressions.
In-Stream:
The video advertisement appears before, during, or after the Internet videos. It can also occur in between levels of an online or mobile game. Audio is always auto, similar to a typical television commercial environment.
K
KPI:
A key Performance Indicator is a pre-defined performance measurement that will evaluate the success of an advertising campaign. Examples include Impressions, Views, CTR, and Cost per Unique.
N
Native Advertising:
A form of online advertising that matches the natural form and function of the platform on which it appears. The content and creativity match the context of the surrounding site. It is the most critical category of video marketing glossary that all marketers should consider.
O
Open Marketplace:
A public RTB auction in which any buyer or seller can participate. It is also called an Open Exchange.
Did you know?
[blockquote align= "none"]Nearly 43% of customers expect more video content from the business brands.[/blockquote]
P
Pre-Roll:
A video ad that plays the content that the user intended to watch.
Programmatic Bidding:
The process of buying and selling media using automated processes and technology. It is a more efficient delivery method for the same content that brand marketers are already pushing.
Publisher:
An individual or company that gets paid to host advertisements on their blog, website, or application. The publisher makes their inventory available for the advertiser to purchase ad space.
R
RTB:
Publishers make their inventory available for advertisers to bid on the winner who serves the ad. It enables publishers and advertisers to work together and sell ads using programmatic bidding. It is important to note that the price is determined using the Second Price Auction principle, where the winner pays the second-highest bid plus one cent.
Run of Network:
Run of Network is a type of online ad-buying campaign. RON is very cost-effective, allowing an advertiser to broaden its reach at a lower CPM.
S
SWF:
Small Web Format is an Adobe Flash file format that delivers vector graphics, text, video, and sound over the internet. It is intended to be small enough for publication on the web.
SSP:
The Supply-Side Platform works with publishers to maximize their impressions' prices.
Second-party data:
Somebody else's first-party data. Second-party data is shared with you by a trusted video distribution partner.
T
Tag:
A piece of HTML code a browser uses to fetch an advertisement from an Ad Server.
Third-party data:
Companies such as BlueKai and eXelate sell third-party data. They are the behemoths of the data world and are also known as DMPs.
U
Unique Users:
Some individual visitors to a website or who have been served an advertisement. Note: Unique users eliminate duplicates so that each user is only counted once.
User-Initiated:
When a person clicks on an ad to view it, it is user-initiated. Native advertisements are always user-initiated.
V
Video Aspect Ratio:
The video comes in several aspects of ratios. The main ones are widescreen and standard. The aspect ratio of an image describes the proportional relationship between its width and height. It is the most considerable type in the Video Marketing glossary.
Vast:
Video Ad Serving Template is a specification released by the IAB that sets a standard for serving video ads.
Did you know?
[blockquote align= "none"]52% of marketers stated that video is the brand ambassador for the business promotion.[/blockquote]
Video Completes:
Sometimes, the whole video is viewed to completion.
Video Player:
Type of media player that plays back the digital video content. Without a video player, neither content nor ads can be published on a site.

Video Plays:
Sometimes, a video starts for a user. This can be either user-initiated or automatic.
Viewable Impression:
Each time an advertisement is displayed in a visible area on a screen, it is counted as a viewable impression.
VCR:
Video completion rate.
Vapid :
The Video Player-Ad Interface Definition is a universal specification released by the IAB that standardizes the communication between ad units and players to ensure that a publisher's video players can serve ads from different ad servers.
W
Wap:
Specific to the mobile web, a WAP mobile ad is made to show up on a WAP-enabled mobile device.
Allowlist:
Only these publishers, sites, or domains.
This Video Marketing Glossary is very helpful for your daily marketing. This has to help you understand the most critical terms in the video marketing world.