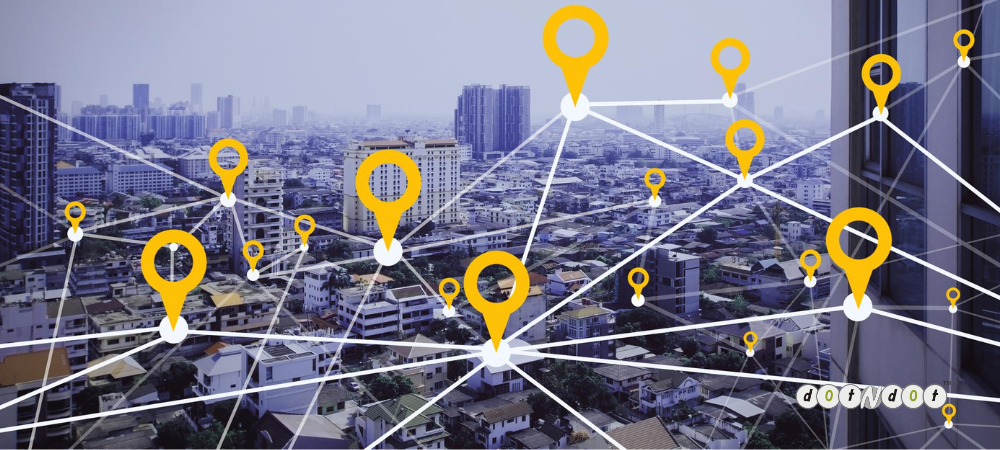 We never have the chance, but we need to pull them. Most trending large-scale businesses will launch expensive and attractive advertisements on television channels and popular magazines where they can find substantial real-time consumers.
Such steep paths do not allow local business owners to be on them.
But these local businesses strive towards social media marketing platforms like Google, Facebook, Instagram, Twitter, YouTube, etc. Without the Internet, it is impossible to find giant online shopping sites like Amazon, Flipkart, Walmart, etc.
However, the local marketing profiles are concealing as they don't let themselves find more opportunities to launch their ads.
Above 4 out of 5, customers search the Internet for local products and services.
What is Local Marketing?
Local store marketing, which mainly targets the community of relevant stores or restaurants around its presence, is nothing but local marketing.
They mainly deliver their product or service message to the intended local people rather than global consumers.
The only aim of local marketing is to build a strong relationship with the local community.
The local marketing strategy will elevate them to nearby customers.
Many social media channels with more options are available in the market.
Along with global marketing, you can launch local marketing on these channels.
Social media pays to advertise, and SEO mainly focuses on factors to establish effective digital marketing.
Social Media
Most local businesses give up social media because cause they think that advertising or marketing on social media channels is a time and money process. When they put some effort into finding the right ways to launch their local marketing ad campaigns, what are they?
Identifying the proper channels:
We all think the Facebook page is the only option to build effective local marketing.
It never works for all businesses to rise at a single click.
Perhaps Facebook is the giant social media channel where millions of active daily users can be found. They were initially, building a fan base is essential to reach your goal.
Find the buyer's persona and trace where those customers spend online.
We can find more teens, especially on Instagram and Snapchat, where your marketing campaign quickly reaches the active million users.
If you have DIY projects and handicrafts, then Pinterest is the most suitable.
Build a Personal Relationship:
Using social media, you can build personal relationships with customers.
Especially for local businesses, it is most significant because most of the customers like to communicate directly with you or with your team personally to get the solutions for their queries.
Display the behind-the-scenes to your customers and post team effort to get the business successful.
Remember to keep your brand consistent. Consistently post content that never lets the customers get bored.
Building Community:
Social media is the only place to connect with customers and trending competitors.
Ask for input from the customers by posting polls and questions. Most customers feel excited when they appear in part of your business story.
Also, it gets more attention from the audience to look at your products or services.
Be active on customer profiles by resharing their posts and pictures with your customers.
It lets them know you are paying attention to your customers or fans.
Feed value:
Nobody is excited to watch your brand ads on your Facebook feed. You need to screw up your marketing strategy: your audience with full, packed, entertaining, and valuable content.
Focusing on Local SEO
You can drive web traffic by considering the relevant keywords to your site.
Setting up a blog through WordPress has become cheap and straightforward to display your products or services content.
As everyone is building, their blog gives stricter search engine competition.
1/3rd of customers use smartphones to search for local products or services.
50% of the customers who searched for local products visited the store within 24 hours.
Blogging:
The blog helps you to find your website everywhere on the Google search engine. Most of the local businesses implement similar guidelines. Hence, that won't give the same results for all companies.
Include critical factors like compelling headlines, data-driven content, avoiding large text, and introducing a call to action.
Paid Advertising
You can even reach your customers by launching targeted advertising on social media.
Getting found on other Websites:
It is one of the most engaging local marketing strategies to gain opponents' customers. Keep an eye on whether your site is highlighted in other places.
That means your website must be displayed at the top of the list when they search for a specific keyword on any social platform.
Then, it grabs the audience's attention in a short period. As a result, it improves search engine ranking.
Effective Marketing Strategies for Local Business Marketing
Content Marketing:
Creating the most relevant and consistent content surely clutches the audience's attention.
Compared with paid advertising, content marketing generates long-term results.
Initially, it may show low ROI, but it later provides more leads, customers, visitors, etc.
The elements like quality content, optimized for SEO, consistent content creation and promotion, optimized for readers, and relevant topics should be considered to get the viewer's attention.
Google My Business:
Google My Business is a trending advertising channel where you can get a higher rank in your business. It helps to run your local market by targeting local clients.
Google My Business will combine all Google platforms like Google Maps profile and access to data on Google Analytics, Google, and Google in a single place.
If anyone searches for your business on Google Search or Maps, it displays the right people. You can easily create and update your local business profile on Google.
Facebook Advertising:
Millions of small, medium, and large-sized businesses are advertising on Facebook. It is an effective and inexpensive method to launch marketing campaigns on Facebook.
Through Facebook advertising, you can target a specific audience depending on age, location, online behavior, interests, gender, etc.
You need simple ingredients like a strong headline, a link, one image, and a description to create Facebook ads. It consumes no time and money.
Using Facebook Ads Manager, you can run and test multiple ad campaigns. It gives profitability of reaching the targeted audience without technical experts' involvement.
Google AdWords:
Google AdWords is the only source for online marketing channels. It is competitive in the market and continuing for a long time. However, it was a little bit expensive.
Before dealing with Google AdWords, you should know everything about it to make it work effectively.
Despite being a paid platform, AdWord aims to generate more relevant and accurate user search results. While implementing proper on-page SEO, you can use it inexpensively.
Organic Social Media:
Most customers use social media to get customer support instead of the telephone.
When your business does not appear on social media sites, they choose the alternate option of picking your competitors on the trending social media channels.
Many businesses that know social media channels invest heavily in them.
Instagram users who follow fashion influencers are more likely to purchase new styles.
Webinars:
, the webinars are lead magnets, especially for email marketing. The exact topic will attract huge subscribers.
Also, it helps to build reliability with the current subscribers.
Coupon Deal Sites:
To promote your brand quickly, you can reach the coupon deal sites to offer discounts for your product or service. The coupon deal sites offer limited-time discounts to a massive audience clubbed by location.
Email Marketing:
We all know that email marketing is the keystone of digital marketing. It makes you offer website visitors the to exchange their email IDs. It can be found in most cases, like providing a free service trial, site membership, free digital download, coupon, etc.
Google Local Search Engine Statistics
46% of Google searches are looking for local information.
88% of Google's local business search results are from a mobile device and visiting the store within 24 hours.
In June 2018, Google accounted for 72.47% of global desktop search traffic, Bing for 7.64%, Yahoo for 74%, and Baidu for 13.47%.
97% of users are searching online to find local businesses.
86% of Google users are using Google Maps to find the location of the local market.
72% of customers visit the local business stores within five miles.
In 2017, 97% of users fetched more information about the local company online.
92% of Google users are likelier to choose the businesses to appear on the first page of local search results.
We can find 46% of local Google searches.
Depending on the information available on the Internet, 70% of customers visit the store.
How To Do Location-Based Marketing?
Most businesses are looking to gain customers through ultimate marketing strategies. Now, the online store has turned into a location-based marketing platform. Location-based marketing has become the source of enriching online companies.
What is Location-Based Marketing?
Depending on the geographic location of the consumers. Mainly, businesses design and implement online marketing strategies and tactics. The location-based marketing targets the audience. It also delivers the brand message by using the consumer's data.
The rise of mobile integration and customers' trust in technology. Hence, big data is vital in bringing more efficient location-based marketing.
Benefits of Location-Based Marketing
Finding better customers:
It helps to find more information about existing consumers. The theme of location-based services is to attract new customers. Consider user reviews. After that, it tells what your customers are talking about your brand. Additionally, insights into customer preferences will be defined.
Reaching the customers when they have interest:
When customers show interest in your products or services, you can quickly engage them by immersing them in this marketing. Here, you can switch the sales message to the exact consumers at the right time, which gets the higher ROI.
Minimum budget or free of cost:
While compared to traditional marketing, it is open to launching as advertising. You are targeting the people within your products or services to display your brand. All happens due to location-based marketing.
Becoming a local legend:
Mostly, all the small-scale businesses can't reach their expectations. This marketing strategy will make your turnover double by overcoming competitors.
Higher Search Engine ranking:
However, location-based marketing improves search engine ranking. It also generates your page at the top of search results. Also, this happens when you sign up for location-based services like Google My Business and Facebook Places.
Measuring results:
On the other hand, it provides insights like how many users check in from a specific area. Likewise, how many customers are utilizing the offer, and who are most frequently checked in? This type of information helps to plan for better location-based marketing.
Location-based marketing relies on Mobile.
Furthermore, this type of Marketing Association releases the critical factors of mobile location-based marketing. Happens due to the observation of above 500 businesses and marketing executives. That is who is running their business on a location-based marketing strategy.
Most countries are stepping in to spend more budget on location-based marketing.
As a result, 50% of the companies state that they are using this to target customers.
25% of the corporations are allocating marketing budgets only for location-based marketing.
GPS or Wi-Fi is the most required aspect of a smartphone. Indeed, to use location-based marketing technology as they provide the exact user's data.
Location-Based Marketing Ideas
Reward loyal customers:
Balancing existing customers is the most significant one. Offer discounts to the customers as it builds strong customer relationships.
Don't resell the customer information:
Reselling customer information to third-party companies may lead to spoiling business growth. Service with value is the most crucial strategy that all businesses need. Many customers will not like to get advertising-based messages.
Be transparent:
When the customer is ready to provide personal information, it is necessary to finally explain how you will use their data.
Local SEO:
Creation of location-based content. Mostly with highly positive reviews from real-time customers. Also, optimizing the Google My Business listing will help you get more engagement with local customers. It leads to getting a higher search engine ranking.
Geotargeting with PPC:
PPC is an essential tool for businesses. Geotargeting will filter the audience having access to Pay-per-click advertisements. You can target a specific group depending on the audience's location.
Location-Based Advertising:
Moreover, the implementation of location-based advertising will help businesses. Significantly vary the marketing messages depending on the location, like your target customers. It is a unique method of mobile advertising; however, the customers carry the Mobile wherever they go.
Why is Location-Based Advertising so effective?
A personalized form of advertising:
Location-based advertising personalized form advertising. Customized messages will give higher audience engagement than any other type. Because in customized advertising, you will send the relevant ads based on their location.
Timely Ads:
The location-based ads are relevant ads delivered to the audience occasionally. Because the location data is served in real-time, brands can reach new customers in that location.
Targeted:
Location-based ads are the best natural way to target different audiences in different geographic locations.
Types of Location-based Advertising
Behavioral target:
Depending on the user's behavior, the brand's target audience delivers location-based advertising. They can also target the competitor's customers.
Geotargeting:
In this type of advertising, the brands target the audience depending on the location. Here, they target the customers of neighboring stores to attract their brand.
Local search:
The main target of this advertising is grabbing the local search. That means when the users search for some specific category on Google, they will be served with a list of local names nearby to the customers.
Radius-targeting:
The radius targeting can target the audience walking past their business store. They can also deliver specific ads by motivating them to visit their store before they leave.
Examples of Location-Based Advertising
Starbucks:
Starbucks tracked the location and device ID and served the customers with targeted location-based ads.
Campari America:
Around the lots of bars, it targeted the people ages 21 to 34 in their location by offering a discount of $5 with ride-sharing service LYFT on check-in at their venue.
Location-Based Marketing Tools
Purple wi-fi:
It provides wi-fi analytics. It captures the customer data from the guest Wi-Fi network. It fetches the interests, contact details, frequency of visits, name, hometown, date of birth, etc.
Businesses can use this user information to build firm customer profiles that help launch personalized campaigns. It transforms your guest's Wi-Fi into a tool and a revenue generator.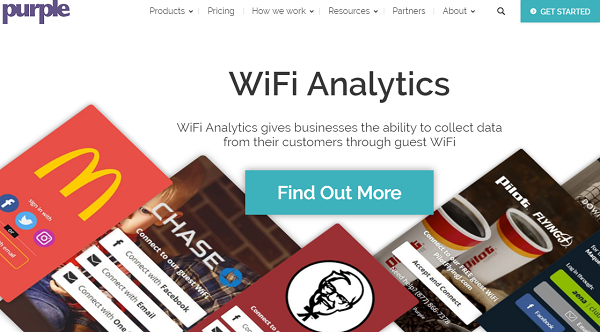 Aruba Analytics and Location Engine:
Aruba WLANs collect the data from Wi-Fi-enabled mobiles by protecting the user's privacy. Then, they integrate the data with analytics solutions of the third party to translate it into business intelligence.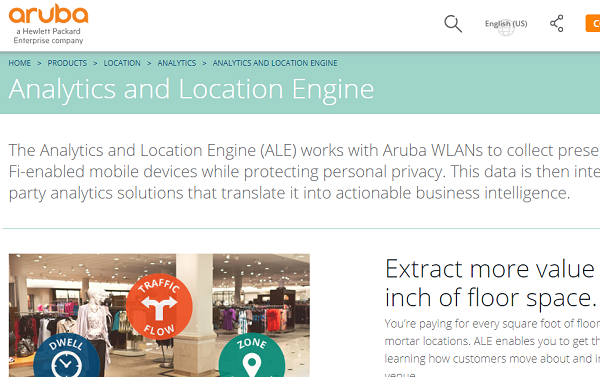 CMX Exchange:
It delivers valuable insights into the location. It also powers the experiences of the application and engaging portal.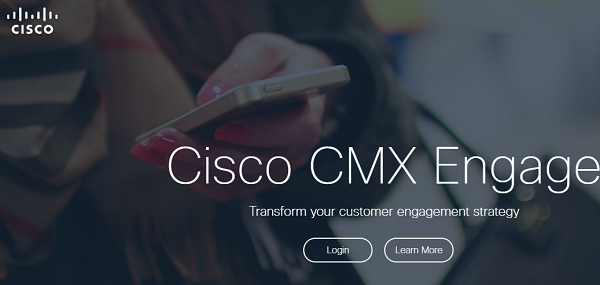 Dimension4:
By using it, businesses can add contextual experiences in creating a unique experience for the users with the most engagement.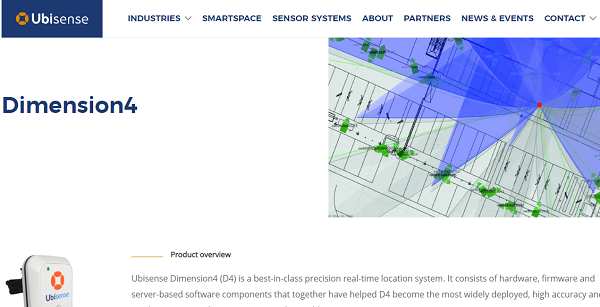 FreeG wi-fi:
Retail outlets and SMEs can get guest Wi-Fi hotspot solutions from FreeG Wi-Fi. They also provide location-based analytics, targeted marketing, social hotspots, and wi-fi marketing.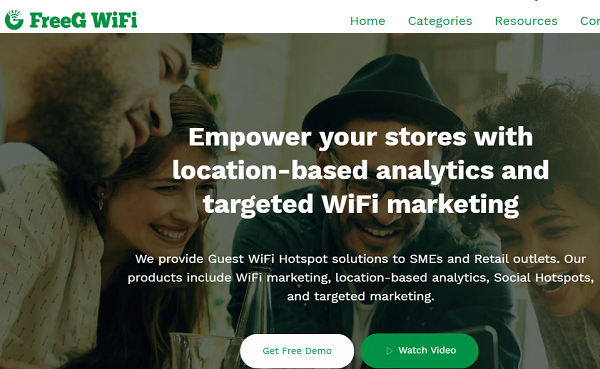 Conclusion
Top brands use location-based marketing, which helps gain consumers' attention toward a particular brand. Location-based advertising is the best tactic to expand business growth with extensive customer engagement.
List of Local Marketing Tools
Strengthen your Local SEO with Moz Local: Moz's local business listing management software, complete with local citation review monitoring, analytics, and more.
https://moz.com/products/local
As local competition heats up, local SEO precedes other marketing activities. Here are nine local SEO tools to help you optimize your SEO.
https://www.99signals.com/local-seo-tools
ReachLocal offers comprehensive digital marketing services to help businesses reach their customers. Start enhancing your local online marketing today.
https://www.reachlocal.com/us/en
Over 3,500 Agencies, Marketers, and brands trust BrightLocal for their local SEO Reporting, Citation Building, and Reputation Management. 14-Day Free Trial
Synup one dashboard to make local marketing easier. All your listings, reviews, and keyword rankings are on one platform.
Help businesses appear in local search results with Advice Local's business listing management software and solutions—100% White Label.
Home
Here is a simple checklist of tips and ideas to help you boost your local SEO for your small business
: https://localseochecklist.org
Email marketing, ads, landing pages, and CRM tools to grow your business on your terms. Get the word out with email and social ads, and make your life easier with automation. It's easy, and you can start for free.
All-in-one Local SEO tool and Citation Software. Manage Local Citations, Rankings, Business Reviews, Audits, and reporting. Start a 7-day Free trial, and get 20% OFF
Qiigo provides all-in-one local marketing solutions for national brands. We have the tools to manage thousands of locations' Mobile, social, and internet marketing.
Manage and scale franchises and national brands consistently across locations by leveraging local affiliates with consistent, on-brand, localized creative.
One platform to manage all your digital knowledge, including listings, reviews, and local pages. Control business information across 100+ sites and apps.
Streamline social media and influencer campaigns, drive more engagement, and prove the word-of-mouth ROI with Sideqik's AI-powered enterprise influencer marketing platform for marketers.
Advance your local search, improve rankings, and get more business with the help of Whitespark's local SEO tools and managed citation services.
Likable Local is a software and service solution that hundreds of marketing agencies use to manage their clients' social media profitably.
Get in front of local buyers with digital marketing. Vivial's local online marketing solutions make it quick, simple, and affordable.
Our next-gen Local Marketing Hub drives more customers to your business with intelligent local listings, targeted campaigns, and data-driven solutions.
Pardot B2B marketing automation by Salesforce helps marketers create more leads, generate more pipelines, and empower sales to close more deals.
Citation Labs is a digital agency that builds content and strategy for enterprise link-building campaigns.
Wishpond makes it easy for marketers to create landing pages and contests, track leads, send emails, and more.
SMMS: Social media management software for the enterprise. Sprinklr provides enterprise social media marketing and management software, including social engagement, social advertising, advocacy marketing, influencer marketing, and customer care through social listening, as the #1 SMMS – businesses can transform their digital marketing & customer experiences.
We connect small and medium-sized businesses with great digital marketing service professionals across North America.
Radius helps companies discover, manage, and reach their best audiences. With Radius, you don't just have data—you have a source of truth.
https://radius.com https://www.aprimo.com
Bizible's B2B marketing attribution and revenue planning software enables hundreds of companies to measure and plan for revenue.
We help local media companies power their digital services by automatically converting traditional print ads into powerful online marketing campaigns.
Find new business leads. Lead Scrape helps you find B2B leads in every category and supports over 30 countries. Free Trial Available for Windows & Mac OS.
Call tracking, recording, and analytics. Optimize your marketing and increase ROI with call tracking—PPC, SEO, and offline ad campaign metrics.
Digital advertising technology platform designed to connect marketers and customers across the leading publishers for search, social, and e-commerce.
Find meetups so you can do more of what matters to you. Or create your group and meet people near you who share your interests.
https://www.meetup.com
Scorpion's award-winning Internet marketing experts provide everything you need under one roof: web design, SEO, PPC, and more. Call today!
ClearTail Marketing is an SEO, Social, and Content Marketing agency. See why our ROI focus campaigns deliver excellent results.
https://cleartail.com/Local
Places Scout is an all-in-one Local SEO Software for online business marketing and visibility reporting.
Hibu makes it easy to grow your business online with a custom website, social marketing, and more – all built and managed for you while you run your business.
https://hibu.com https://rankactive.com
BizMiner industry reports track 9,000 lines of business at local and national levels. Access industry financial analysis and industry market analysis.
Cutco offers a complete selection of cutlery, kitchen knives, and accessories. All blades are American-made, and the Cutco Forever Guarantee backs all products.
http://www.cutco.com http://www.limtool.com
Help businesses appear in local search results with Advice Local's business listing management software and solutions—100% White Label.
https://www.advicelocal.com https://thrivesearch.com https://hyp3r.com
Blis uses proprietary data technology to deliver the most highly targeted advertising in the industry.
Drift is the leading conversational marketing platform. With Drift on your website, you can turn your traffic into qualified meetings using our bots 24 hours a day, seven days a week.
Organize, customize, and distribute marketing content across your entire organization with MarcomCentral's premier marketing asset management technology.
Location3 is a digital marketing firm based in Denver, Colorado that delivers enterprise-level strategy with local market activation for global brands.
Home
Audit your website, explore competitors, and research keywords & backlinks – all in one place. It is powered by massive data & trusted by top CEOs.
Maptive can transform your location data into a beautiful, customized Google map in just a few steps. Using our mapping software, you can upload spreadsheet data or start by creating an open plan, and we will make a custom interactive map for you in just a few seconds.
Conclusion
A local marketing strategy works better to gain local customers' attention. When any brand has a local reputation, it reaches the global market. It happens through shares, likes, and comments enabled on social media sites. For example, if you take "TATA Cliq," the online shopping store is owned by the TATA group and launched in 2016. But it has more customer attention while scrolling on Facebook feed. If they don't start the ads on social channels like Facebook, there may be meager chances of getting sales. Also, the name "TATA" has a brand reputation as the most reliable one.