Winning the brand comparison is the only motto of any business brand in the market. Isn't it? How to do that? The only solution is social media monitoring, where sentiment analysis should be conducted. Social media is flooded with more audience or customers' opinions, and business brands can trace those sentiments by prioritizing positive, negative, and neutral social mentions. Depending on that, they can categorize the customers responding first, and the brands can understand why the customers react positively or negatively towards their brand. To use it effectively, businesses can go through the below-mentioned sentiment analysis tools that you can find nowhere.
Sentiment Analysis Tools
Sentiment Analysis Tool: Awario
It is the top trending tool for monitoring and listening through which businesses can trace customers' conversations on social media platforms like YouTube, Facebook, Twitter, Instagram, etc., about their products or services.
This can let the brands know the public opinions, which can be sentiments and find the trends. This can also be used to collect and analyze consumer data that helps provide actionable insights through which any business can enhance its performance.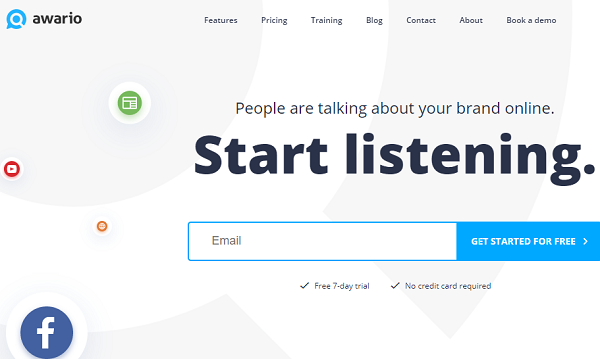 Sentiment Analysis Tool: Brandwatch
Brandwatch is the #1 social media monitoring tool that enables business brands to find audience conversations over the social media hub. Through this, they can analyze the collected data and generate the business insights reports you seek.
This is the best tool to listen to your brand across social media channels. Moreover, it offers a user-friendly interface to help identify your brand's keywords or mentions on social media.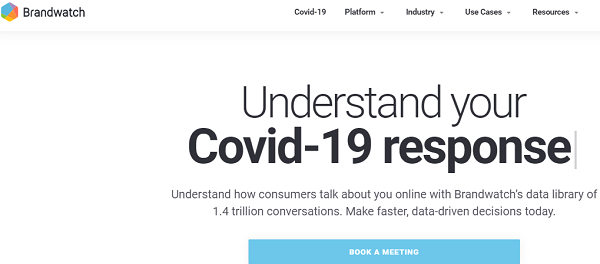 Sentiment Analysis Tool: Talkwalker
The analytics interface offered by Talkwalker will help fetch the top social media channel metrics where you can find audience engagement, reach, sentiment, comments, shares, retweets, likes, etc. The social media post feeds and this interface will generate graphical elements.
Sentiment Analysis Tool: Hootsuite Insights
Hootsuite Insights is the buzzing social media listening tool that helps businesses listen to their customers and manalanalysesds across social media channels. Moreover, studying forums, news websites, blogs, and social media data can be done.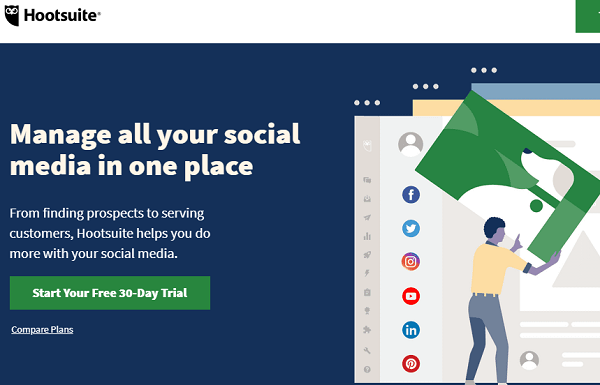 Sentiment Analysis Tool: NCSU Tweet Sentiment Visualization App
Small businesses can use the NCSU Tweet Sentiment Visualization app to analyze, map, and capturewitter data. Marketers can use this tool to adopt exciting features like narrative threads, topic clusters, heat maps, affinities, etc.
Moreover, searching for a particular keyword automatically pulls the data from recent tweets, and analyzing sentiments can be done using this tool.
Sentiment Analysis Tool: Mention
This is the only platform that enables various businesses to monitor consumer activities over the web. It also provides business information, especially from various rich sources from which you can find the popular and trending.
Sentiment Analysis Tool: Social Searcher
Enterprises can find better results through the popularity of specific social media posts as the millions require audiences. Moreover, marketing managers can analyze positive, negative, and neutral customer feedback that can be used to define your business performance.
Also, the companies can view the customer's social media accounts, including detailed information like influencer metrics, icons, links, descriptions, etc.
Sentiment Analysis Tool: RapidMiner
Its significant features are model validation, blending, data connection, process automation, etc. It is a drag-and-drop tool that the developers can use to create and deploy the processing models by using machine learning technology.
Its data-cleansing functionality enables programmers to visualize and delete low-quality data.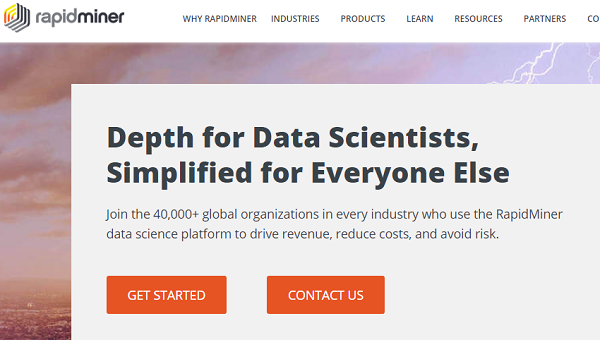 Sentiment Analysis Tool: Lexalytics
It is a software as a service provider, which is a cloud-based tool for sentiment analysis and text analytics. It is a simple business intelligence tool that can find valuable business insights and research sentiment analysis using a massive amount of unstructured data.
Sentiment Analysis Tool: Clarabridge
It offers features like review management, surveys, emails, call centers, social media, blogs, forums, chat, etc. This rating management tool can collect feedback from reviewing sites like Bazaarvoice, TripAdvisor, etc.
Moreover, one can track the trending topics, issues, and actionable routes by analyzing the collaboration content and chat.
Sentiment Analysis Tool: HubSpot's Service Hub
HubSpot Service Hub is the customer relationship management unit enterprises can use to maintain customer details. Also, tracking customer interactions is possible. Moreover, it helps build the social media sales pipeline through real-time notifications.
Sentiment Analysis Tool: Quick Search
The social media search engine helps business brands pull powerful insights from the raw data. Moreover, tracing influencers, and content ideas, pointing out the trends, and understanding the audiences, etc., can be done over this tool.
Sentiment Analysis Tool: Repustate
Deep searching can be done using this tool, and the text topics and entities can be identified by making a semantic search on your documents. The search relevant to people, products, brands, businesses, locations, etc., can be done over this tool.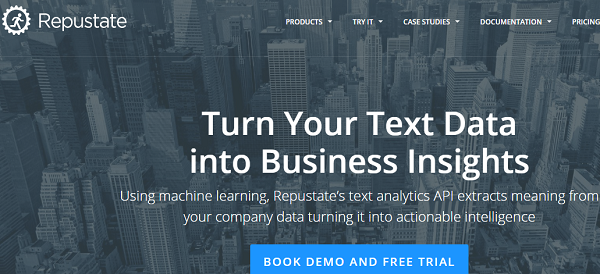 Sentiment Analysis Tool: Critical Mention
Essential features like tracking online news, broadcast monitoring, social media monitoring, etc., are possible with this tool. Also, the creation of reports through analytics, custom templates, charts, and graphs can be done by using this fantastic Critical Mention.
Sentiment Analysis Tool: Social Mention
This tool can monitor your business brand mentions and tags on social media platforms like Facebook, Twitter, etc.,
The social mentions tool can also be used to find and analyze the performance of your brand ad campaigns on trending social media channels like Facebook and Twitter.
Sentiment Analysis Tool: Infinity Software
The business can hold the numbers over several channels, including landing pages, brochures, emails, and landing pages. Moreover, the companies can track the audience's interaction over their website using keyword data, channels, and sources. Also, the brands can identify the performance of all campaigns.
Sentiment Analysis Tool: MAXG
It is the top engine to recommend B2B sales and marketing, which turns your customer data in a particular direction, especially in analyzing the metrics. It uses Artificial Intelligence technology to prioritize and deliver the recommended attributes.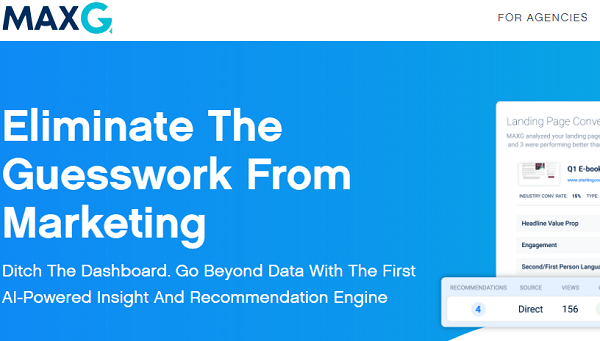 Sentiment Analysis Tool: Rosette
The sentiment score for the individual and document entities mentioned in the data will be provided by this tool. Additionally, it helps extract the products through entities and determine the sentiment related to individuals.
Sentiment Analysis Tool: MonkeyLearn
It is the Artificial Intelligence platform that can be used in the analysis of the text with the implementation of Machine Learning that leads to the automation of business workflows.
Sentiment Analysis Tool: IBM Watson
It is an intelligent tool that offers data analysis and visualization, which helps identify your data's business insights and patterns. Through this, the automation of predictive analysis can be done, which is unique from other platforms.
Sentiment Analysis Tool: MeaningCloud
It is a simple, affordable, and powerful tool that can extract valuable business insights from unstructured data from social media conversations, documents, articles, etc.
Sentiment Analysis Tool: Aylien
The developers can use it effectively in building the datasets through various sources, including the knowledge base, sample text, and labeled data. Moreover, programmers can implement machine learning models, the evolution of performance, etc.
Sentiment Analysis Tool: Brand24
Brand24 is one of the most popular social media listening tools that let you know what the customers are talking about your business brand products or services in the market. You can see the pulse of your audience on social media by finding what they are interested in.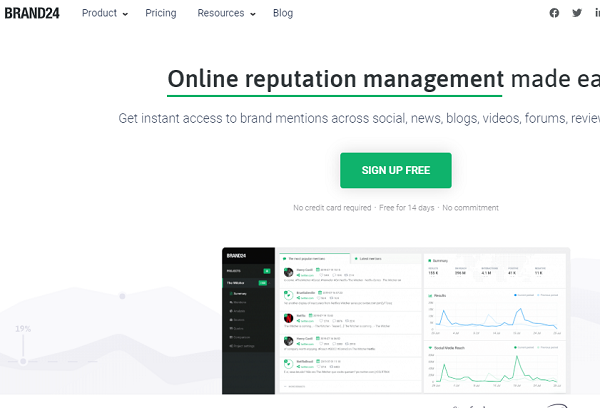 Sentiment Analysis Tool: OpenText
The predictive analytics channel uses artificial intelligence and machine learning technologies. Industries can establish data-driven business decisions by evaluating data analytics and accessing big data over this platform.
Sentiment Analysis Tool: ParallelDots
It offers an image recognition solution that can be used to implement the perfect execution, which can be used by CPG companies, mainly while intended to deliver a superior customer experience.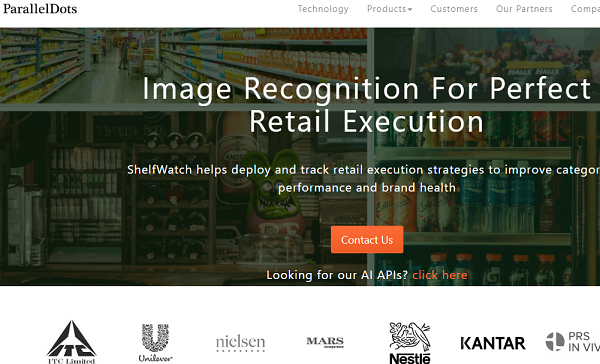 Sentiment Analysis Tool: Hi-Tech BPO
It is the most robust solution serving attributes like data analytics, data processing, market intelligence, sentiment analysis, etc. Moreover, reviews about the products or services are extracted in images, emojis, visuals, speech, text, etc.
Sentiment Analysis Tool: Sentinel
This tool's speedy content analysis feature made its developers proud, and it is a state public beta; we can say that it is in the development phase. There may be a possibility of arriving errors.
Sentiment Analysis Tool: SentiStrength
The automation of sentiment analysis can be done by using this tool, and also it is user downloadable software that is apt for Windows and works with Linux, Android, and Mac.
Sentiment Analysis Tool: Tweet Sentiment Visualization:
This sentiment analysis tool, which is only meant for Twitter, can help add value. To use it, you must select the keyword for analyzing the data.
Sentiment Analysis Tool: Digimind
Digimind is an online channel that fetches social media analytics for business brands. The companies which are relying on social media marketing, then this is the best tool to perform intelligent social media monitoring.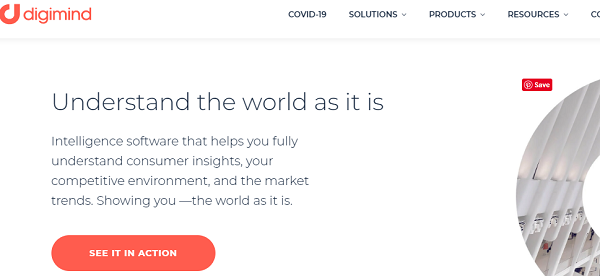 Sentiment Analysis Tool: Mentionlytics
It is a social media monitoring tool that can be used to analyze each social media channel from which you can obtain in-depth information about your clients or customers. By tracing the mentions about your business, you can find valuable insights that help build business growth.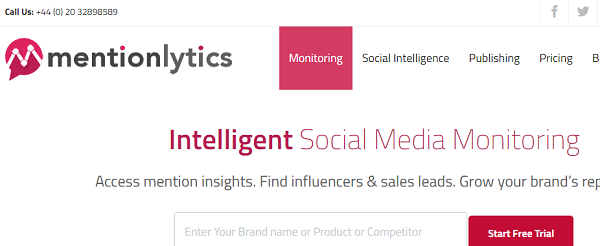 The bottom lines
The extraction of data will provide the right direction for businesses to reach specific goals through the evaluation of sentiment analysis. Moreover, you can understand your customers by knowing their interests.