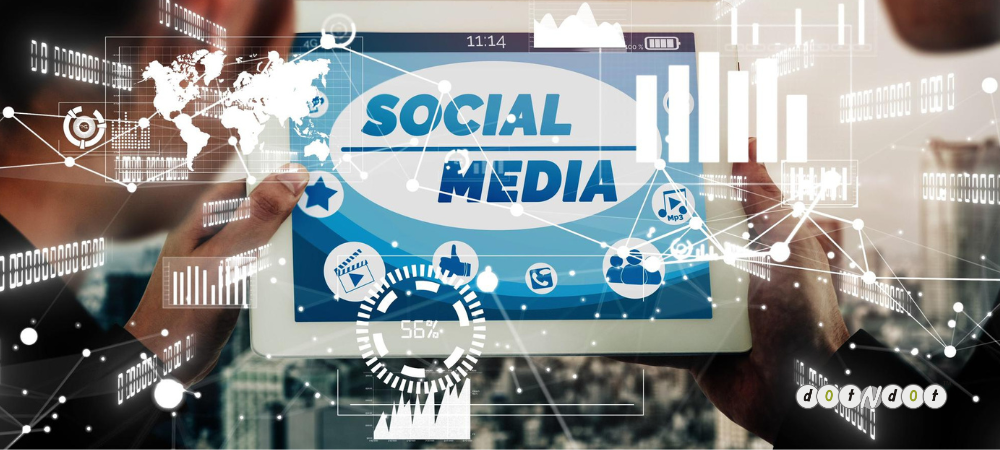 Some critical challenges remind us every one around the World has fair and equal use of digital connectivity. The latest trends suggest that over 60% of the World population consumes the Internet, and more than half of them use Social Media in their daily activities. Here we have listed Social Media Statistics that every marketer should know.
Undoubtedly, Social Media has created a revolutionary change in our lives. Social media sites such as Facebook, Twitter, YouTube, Instagram, and Snapchat began for a close relationship between brands and customers.
Social Media Statistics That Matter
Around 4.54 billion internet users and 3.725 billion are social media users.
The people have almost 7.6 social media accounts on average.
The user's daily time on social media is 142 minutes on average.
Almost 91% of retail businesses are using social media platforms.
In the last month, 97% of digital consumers used social media.
India finds a 48% increase in the use of social media year over year.
90% of Americans aged 18 to 29 are using social media.
81% of teens stated that social media shows a positive effect.
38% of businesses plan to spend 20% of more advertising budget on social media platforms.
Last year, $90 billion was spent on social media advertising.
Google drives 100 billion searches each month.
Google answered 450 billion queries from 2013 to 2020.
74% of Facebook users log in every day.
More than 60 million active business-related pages on Facebook.
On average, Twitter user accounts have 707 followers.
Around 391 Twitter accounts have no followers.
50% of tweets come from Twitter's top 5 markets.
For each minute, 300 hours of videos are uploaded on YouTube.
The Instagram user spends 15 minutes on the Instagram app on average.
40+ billion photos have been uploaded on Instagram so far.
Each Instagram accounts for 4.2 billion likes.
More than 200 million active users on Pinterest each month.
Above 1 million LinkedIn members published content on it.
27% of United States adults use the LinkedIn platform.
On average, the user spends 25 minutes on Snapchat.
North Africa's highest consumption of Social Media with 55% by 2020.
90% of the American aged between 18-29 use social media.
People spend at least 2 hours, 45 minutes on social media pages daily.
Over 42% of the World's population uses social media.
54% of browsers use social media to research products.
Overall, 4.5 billion people will use the Internet, among 3.8 billion use social media by 2020.
84% of internet users use social media.
WhatsApp and Facebook Messengers handle 60 billion messages in a day.
Over 69% of US adults connect to at least one social media network daily.
Daily, 74% of US citizens use Facebook.
More than 60% of Instagram users are active every day.
Over $89 marketers spent on social media this year.
91% of Social media users login to accounts through mobile devices.
Over 1.4 billion businesses use Facebook groups for brand promotion.
91% of brands use more than two social media platforms.
57% of the Video content is shared through Instagram, 81% on Facebook, and 62% on YouTube platforms.
WhatsApp is the most popular messenger on Social media, with 1.6 billion active users.
81% of small and medium-scale businesses use some social media platforms.
Marketers reveal that 58% of the brands measuring the effectiveness of your business is challenging.
34% of the Brands measure their Social ROI of the company.
Over 91% of marketers give preference to social media posts.
40% of online consumers research on social media about the products.
37% of consumers are impressed and make purchase decisions through social media.
Over 17% of consumers prefer to watch product videos through social media.
84.9% is the social video ad growth notification on Facebook.
Conclusion
Social media is the treasure for present businesses as it is the only source of a million $ in business sales. Simply uploading messy content on social media never finds the audience's attention. Presenting in a unique way of style might reach a more comprehensive audience cum customers to find better sales.