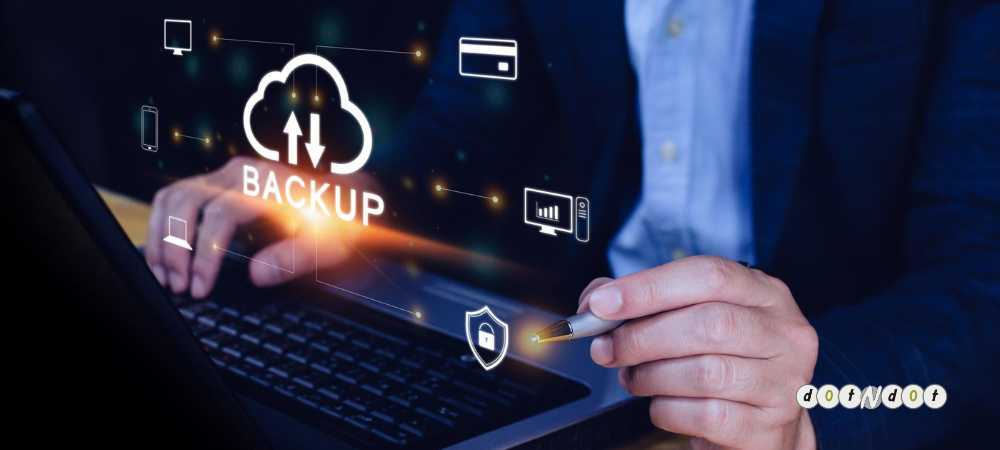 As a site owner, you must understand the importance of WordPress backup, support, and maintenance. Keeping your website up-to-date and secure can help prevent data loss and keep visitors happy with a smooth, reliable experience.
We'll discuss the best practices for WordPress site maintenance so that you can ensure your website is running smoothly at all times.
Maintaining a WordPress website is essential to keeping it running smoothly and efficiently.
WordPress Backup, Support & Maintenance: Best Practices for WordPress Site Maintenance
Proper maintenance ensures that your WordPress site is always up-to-date with the latest version, has the necessary security measures, and can recover quickly from potential pitfalls.
To get started, look at some WordPress site maintenance best practices.
In today's digital world, correctly maintaining your WordPress website is essential. Proper maintenance and care of your website will help prevent costly errors, protect your valuable data, and keep your website running smoothly.
Keeping your WordPress site up-to-date with the latest features is essential to ensure security, performance, and compatibility with other websites and services. Here are some best practices for proper WordPress site maintenance.
What is the importance of regular WordPress backups, and how do They?
Regular WordPress backups are essential for website administrators and businesses to ensure their website data is adequately backed up and safe.
If the worst happens, any website can risk losing its content, settings, and files without regular backups.
Regularly backing up your WordPress site cannot be overstated; it is one of the most crucial aspects of keeping your website secure and functioning correctly.
Backups help protect websites from malicious attacks, unexpected server problems, or accidental errors that could otherwise cost you time, money, and resources to recover or replace lost data.
Without proper backups, any changes made to a website's content or settings will be entirely gone if something goes wrong. Backing up your WordPress site can also help you quickly restore or repair a website should an issue arise.
What are the top WordPress support issues, and how do you fix them?
WordPress is one of the most popular content management systems, powering millions of websites worldwide.
Despite its intuitive user interface and wide range of available plugins and themes, users often need help with using WordPress.
Common problems include slow loading times, login errors, compatibility issues with plugins and themes, and general performance issues. This article will examine some of the top WordPress support issues and how to fix them.
One common issue is slow website loading times. This can be caused by poorly optimized images, too much code on a page, or server-side issues such as insufficient resources or incorrect configuration settings.
To resolve this issue, you must check your hosting provider's response time and ensure they offer enough resources for your needs.
Optimizing images by compressing them or converting them to more efficient file formats can improve site load times.
How do you choose the right WordPress maintenance plan for your site?
Choosing the proper maintenance plan for your WordPress site is essential to ensure that your site remains secure, up-to-date, and running smoothly.
Many different WordPress maintenance plans are available, so knowing which suits your needs can be challenging. Here are some tips for choosing the right plan for you:
Identify Your Needs:
The first step in choosing a WordPress maintenance plan is to identify what kind of maintenance tasks you need to complete on your website.
Consider updates, backups, security checks, and other technical support services you may need over time. Once you know what kind of services you're looking for, it's much easier to narrow down your choices.
Assess Your Budget:
Knowing how much money you will spend on a maintenance plan will help determine the exemplary service.
Many programs offer essential services at lower costs, while more comprehensive plans may cost more upfront or require additional fees or subscriptions over time.
Evaluate each project based on its price and value to determine which offers the most bang for your buck.
Research Providers:
Once you know what kind of services you need and how much money you want to spend, it's time to start researching providers that offer these kinds of plans.
Please take note of their customer reviews and any additional features they provide that may benefit your specific needs.
Look into their customer service policies; do they guarantee a timely response if something goes wrong with your site or its hosting platform?
Read the Terms & Conditions:
Before signing up for a WordPress maintenance plan, make sure that you read through all the terms and conditions carefully.
Pay close attention to any cancellation clauses and any provisions regarding refunds or credits in case something doesn't go according to plan during service delivery.
In addition, some providers might also require long-term contracts or term commitments to receive discounts or other incentives; consider this before agreeing to anything in writing.
By following these tips, finding a WordPress maintenance plan that fits your budget and technical requirements without compromising quality service delivery or security standards is possible.
Keeping your website secure and updated with the right provider and plan should be relatively worry-free!
The Ultimate Guide to WordPress Security and Maintenance
The Ultimate Guide to WordPress Security and Maintenance is a must-have resource for any website owner.
It provides comprehensive advice on fortifying your WordPress website and protecting it from hackers, malware, and other cyber threats.
It also addresses the challenges of keeping a website up-to-date with the latest security patches and maintenance procedures.
This essential guide will give you the knowledge to secure your WordPress site from malicious attacks properly.
It covers topics such as creating strong passwords, configuring security settings in your CMS, effective plugin management, updating themes and plugins regularly, monitoring suspicious activity, and more.
It gives detailed steps for backing up your data and restoring any lost information in case of an attack.
The Ultimate Guide to WordPress Security and Maintenance also offers best practices for keeping your website running smoothly and free from performance issues related to outdated code or conflicting plugins.
It explains how to identify potential problems like high CPU usage or slow loading times resulting from excessive requests or large files that can overload the server.
Best Practices for WordPress Site Maintenance
Keep Your WordPress Site Updated:
One of the best things you can do to maintain your WordPress site is to keep it updated.
WordPress releases new software versions regularly, including security fixes, bug fixes, and new features.
Keeping your site updated will ensure it's as secure as possible and that any bugs are fixed. You can update your WordPress site manually or set it to update automatically.
Create Regular Backups:
Another essential maintenance task is to create regular backups of your WordPress site.
If something goes wrong, you can restore your site from a backup. There are a few different ways to back up your WordPress site, including using a plugin or backing it up manually.
Secure Your Site With a Firewall:
A firewall is a security measure that helps to protect your website from attacks. There are a few different types of WordPress firewalls, including plugins and cloud-based services.
Adding a firewall to your WordPress site can help prevent hackers from gaining and damaging access.
Scan Your Site for Malware:
Malware is malicious software that can damage or hijack your website. If your WordPress site has been infected with malware, cleaning it immediately is essential to prevent further damage.
There are a few different ways to scan for malware, including using a plugin or service.
Use Strong Passwords:
One of the most critical security measures you can take is to use strong passwords for all your WordPress accounts.
A strong password should be at least eight characters long and include a mix of uppercase and lowercase letters, numbers, and symbols.
You should only use the same password for one account and change your passwords regularly.
Restrict Access to Your Admin Area:
Another security measure you can take is to restrict access to your WordPress admin area.
By default, anyone who knows the URL for your admin area can log in and make changes to your site.
However, you can add an extra layer of security by restricting access to only specific IP addresses or requiring a username and password to log in.
Keep an Eye on Your Website's Performance:
It's also important to keep an eye on your website's performance so that you can identify any potential issues early on.
You can monitor your website's performance in several ways, including using Google Analytics or another monitoring service.
By keeping an eye on your website's performance, you can help to ensure that it stays up and running smoothly.
Optimize Your Images:
Images are one of the most extensive files on most websites, which can make them slow to load.
To help speed up your website, you should optimize all of the images before uploading them.
You can optimize images manually or use a plugin or service to do it automatically.
Conclusion:
WordPress Backup and maintenance ensures that websites remain secure and up-to-date.
By regularly backing up content, updating plugins & themes, and performing security checks, website owners can rest assured knowing their sites are safe from malicious attackers or other potential threats.
By utilizing automated solutions like WP Migrate Pro or services like WP Engine, much of the manual labor associated with WordPress Backup &
Maintenance can be eliminated for an easier way to manage websites without sacrificing security or performance!
Whether you're just starting with WordPress or you've been using it for years – following these best practices will ensure that your website remains secure and performant no matter what unexpected challenges may arise!
Keeping your WordPress site up-to-date with regular backups, support, and maintenance ensures peak performance over time.
By following these best practices for backup, support, and maintenance of your WordPress site, you can rest assured that it will remain secure and reliable long into the future!
With a little bit of effort upfront (and some budgeting), you can keep your site running optimally without worrying about costly downtime or data loss due to negligence or security threats.
So don't wait – start taking steps today toward maintaining a healthy and prosperous website!