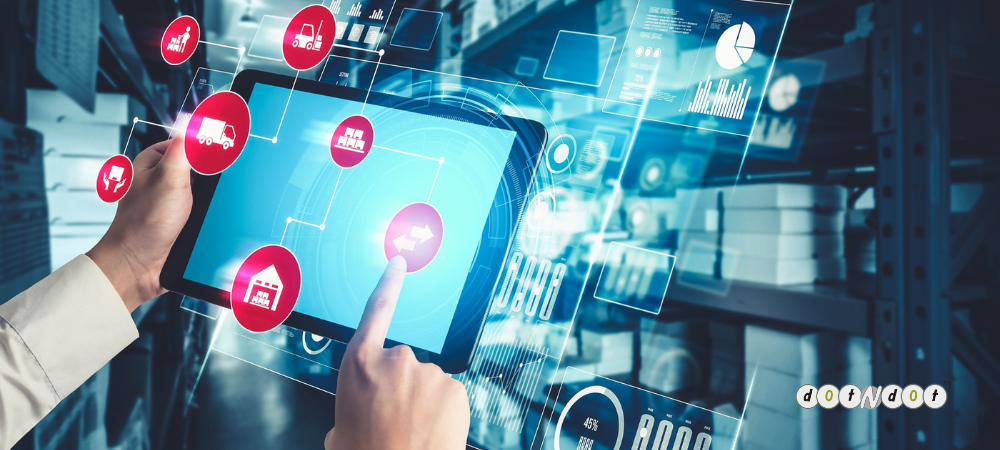 Affiliate marketing is promoting the products of others through a network and earning a commission if the customers buy the product. Affiliate marketing is a commission-based system. The owner of a website or the company affiliated with a third party brings leads and sales to the site or a product and, in return, pays a commission to the third party.
Affiliate Marketing
To get started with affiliate marketing, one has to find a product. That promotes it to their audience, and if some of them purchase it. Then the profit commission is earned from the owner of the product. Let us now see how affiliate marketing works.
Did you know?
[blockquote align= "none"]84% of publishers and 81% of business brands are leveraging through Affiliate Marketing.
[/blockquote]
How Affiliate Marketing Works?
Websites, though, are receiving traffic from different sources, such as Facebook Ads, organic traffic, etc. There may be a time when the causes exhaust, and there is no way to get more traffic.
To understand more traffic, companies depend on affiliates. A website or blog with good traffic is selected, and the traffic diverts to the site and the revenue sharing. When the traffic from the third party ends in a sale, the commission is sent to the third party.
Becoming an Affiliate
Affiliation marketing is one of the winning ways to earn money online. Becoming an affiliate can give you a regular income.
There are different ways to become an affiliate. The homepage has an affiliate link between the product and SaaS company sites.
Clicking on the link will provide all the information about the products to promote.
There are affiliate networks online that allow the registration of both merchants and affiliates.
Joining these affiliate networks makes it easy to manage the affiliate program. Some famous affiliate network names are Commission Junction, Amazon Associates, Impact Radius, ClickBank, and ShareASale.
Another network also can be found by a search on Google. Applications can be sent to companies to become affiliates. Some companies do not reveal affiliate programs on their websites for various reasons. Send an email to the company's affiliate program inquiry to find out if there are any opportunities.
A top-rated and popular blog will make the brands reach out and ask to promote the products. It helps the blogger choose the right products and brands to support as affiliates.
Did you know?
[blockquote align= "none"]Mobile will be vital in dragging the Affiliate Marketing traffic.
[/blockquote]
What is needed to get started?
To become a successful affiliate marketer, one has to choose the network to work with carefully.
The type of products to market is based on the selected system. Some networks sell digital products and retail website subscriptions and services.
Select the product that is to be promoted only after careful study.
Choose products that are relevant to the niche. Before developing a product, buy the product for yourself and use it.
Using the product will help to explain it better to the customers and readers.
Do not exaggerate your product, but be honest with the readers. Tell the good and bad about the product.
This way, the audience will believe that they can trust you.
The more people trust, the more they will visit, which can affect the visitors' buying decisions.
To direct visitors to your site, review the product in a video, and ensure it goes viral. The video must provide every information about the product. Marketing videos are the best way to generate traffic for the website.
Did you know?
[blockquote align= "none"]Fashion, Travel, Beauty& Health, and Sports are in the stream of using 50% of Affiliate Marketing programs.[/blockquote]
What Affects Affiliate Marketing?
Different things affect affiliate marketing. The first one is the traffic or visitors to the website: the more visitors, the more conversions to paying customers for the product you are promoting. Create the best content to get maximum visitors and earn good revenue from affiliate marketing.
Click rates also affect affiliate marketing. Place the links carefully at places where the likelihood of visitors clicking the links increases. The conversion rates change the revenue from affiliate programs. Make sure that the products you are promoting are of high quality.
How will the Affiliate Marketing tools help to reach the target?
Some tools help the affiliate markets to reach their goals and become successful. To become a successful affiliate marketer, one has to have a regular web hosting service. Know the products and the niche that you are promoting. Should have a sound content management system.
Affiliate marketing must fill up the empty website with content related to the product or service you are promoting. WordPress is one of the most popular content management systems. Search engine optimization is another tool that helps bring visitors to the site.
Growing as an affiliate marketer requires following tips, such as knowing your niche and the place products you are marketing. To get traffic to the site, there is a need for continuous marketing. Presence in social media is also beneficial to get more visitors. Choose the perfect affiliate program to work.
Researching affiliate programs help in choosing the best one. Know your audience, and only then select the product to promote. If you are developing products your audience is not interested in, your affiliate marketing efforts can fail. Be patient because no miracles will happen to get the desired results. Start affiliation marketing and keep going. Patience is all that you need.
Best Tools for Affiliate Marketing
An Affiliate Marketer has to handle multiple tasks every day. To run his business, he might need to be a good accountant, content marketer, SEO professional, product manager, social media marketer, and conversion rate optimizer.
Did you know?
[blockquote align= "none"]$5 Billion has been spent by the US Affiliate Marketing.
[/blockquote]
The challenge is taking the pressure of multi-tasking. The need to be both productive and creative makes the life of an affiliate marketer—some essential affiliated tools to handle multiple tasks.
Long Tail Pro:
Long Tail Pro uses to discover thousands of profitable, targeted keywords and calculate keyword competitiveness. It has the main functional features of finding Keyword difficulty, Rank value, and pulling awards data.
AmaSuite:
It is a vast collection of training utilities and software designed for Amazon sellers and affiliates. Amasuite gives you everything you need to start making money through Amazon.
WordPress:
There are essential affiliate plugins for WordPress. These are free and useful WordPress affiliate plugins.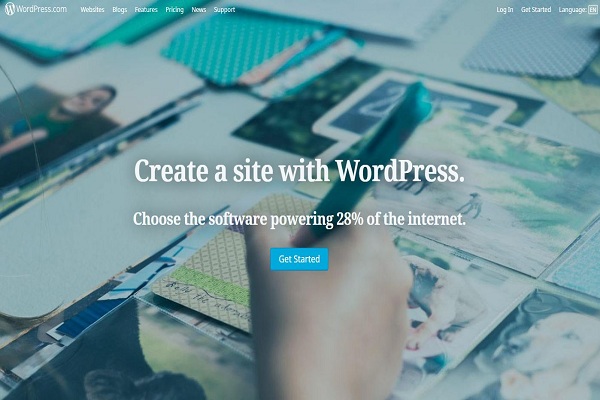 ThirstyAffiliates:
ThirstyAffiliates is well-maintained and offers more features than any other affiliate link Cloaker plugin for WordPress.
OptinMonster:
OptinMonster is the best lead-generation tool on the market. It has features like A/B testing of content, design, and headlines to ensure continuous growth over your initial lead form setup.
Did you know?
[blockquote align= "none"]1,000,000+ Affiliate Marketing accounts have been registered, especially for the network of 'share a sale.' [/blockquote]
SEMRush:
SEMRush allows you to look at how your competitors are doing, what keywords they are using, and how well those keywords are performing for them.
Yoast SEO WordPress Plugin:
If you want to add specific functionality to your website, use the Yoast SEO Plugin, which will help you improve your position in organic search results.
Google Analytics:
Google Analytics features include custom dimensions, file download tracking, outbound link tracking, events tracking, performance tracking, and more. You can run split tests, follow links, monitor conversions and goals, and get real insights into how your users interact with your site.
WpCloaker:
WP Cloaker allows you to shorten your affiliate's unnecessary links and track how many clicks on each link.
Grammarly:
People trust your content only if it is written professionally and you sell an affiliate product. Instant grammar check is used to correct all grammar errors end enhance your writing.
Copyscape:
Copyscape is a plagiarism checker. If you are working with content writers on your affiliate marketing project, checking it for duplication before adding it to your site is necessary.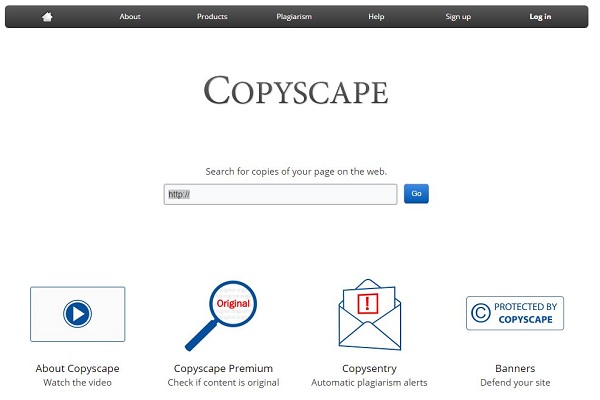 Canva:
Canva is a tool for affiliate marketers and bloggers to make high-quality graphics with minimal effort. Using Canva, you can quickly create graphics for various digital channels like FaceBook, blogs, infographics, YouTube, Email, Twitter, etc.
Did you know?
[blockquote align= "none"]About 20% of publishers are gaining revenue through Affiliate Marketing.[/blockquote]
Google Keyword Planner:
Google Keyword Planner is the Google Adwords tool that gives the keyword volume. Even if you are not running an AdWords campaign, it is an excellent tool for every affiliate marketer. You can use the keyword multiplier to build a quick list of keywords.
CoSchedule Headline analyzer:
Great headlines get clicked and shared much more often than ordinary ones. It reads the sentiment, commonality, and emotional impact your headline might have on the reader and assigns a score. It also gives tips to improve the effects of your headline by using more powerful words or using lesser words and characters.
Buzzsumo:
Buzzsumo is a complete content marketing research and planning tool on the web. It shows the most popular posts by the number of shares and links it has acquired. Buzzsumo gives you an idea of which topics to focus on to get proper exposure among your potential audience.
Drip:
By previous actions performed, Drip is an email marketing workflow tool that sends emails to your list. It can be automated and set up highly relevant emails. Once you create a visual workflow, Drip automates the rest. You can integrate Drip with affiliate programs like Clickbank for more profound insights.
Instapage:
Instapaper is one of the fastest ways to build a high-quality landing page. Using Instapage, you can create a landing page based on your needs. Instapaper comes with critical affiliate marketing tools like WordPress, OptinMonster, Google Analytics, Zapier, and Convert.
OptimizePress:
OptimizePress is a WordPress plugin that creates any web page. OptimizePress fills this need by creating pages landing pages, sales pages, webinar pages, training pages, and product launch funnels within a few clicks.
Ahrefs:
Ahrefs is a favorite SEO tool for both link builders and affiliate marketers. There are more features like competitive analysis, content marketing, Backlink Research, and Keyword Research.
Did you know?
[blockquote align= "none"]Affiliate Marketing generates about 16% of all orders.[/blockquote]
Google Search Console:
Google Search Console is Google's official tool/dashboard, which communicates the health and performance of the website. It has essential features like Sitemap, Crawl Errors, Mobile Usability, and Highlight Data.
Slack:
It has the team spread out remotely of affiliate marketers. Slack is a project management tool focusing on removing these communication troubles. Slack creates an alignment between people in your team with a shared workspace organized.
Buffer:
A buffer is a simple tool used to post, manage, and track the performance of social media channels like Twitter, Facebook, Linkedin, and Instagram. You can adequately manage multiple social accounts in one place. You can track clicks, likes, reach, comments, mentions, and retweets across all channels.
Visual Website Optimizer:
Using Visual Website Optimizer, you can test various aspects of your website and improve your click-through and revenue without increasing your traffic. You can check any point of your page, including banners, headlines, links, layout, buttons, colors, and styling.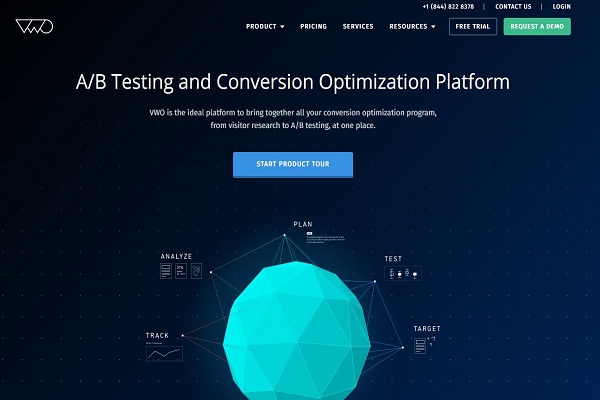 Majestic SEO:
Majestic helps to analyze your competitors and more with link building.
Keyword Spy:
It is helpful for competitive analysis because, for sure, you would like to know what top affiliates are promoting and where.
Screaming Frog :
The tool crawls the website's links, images, CSS, and apps to define onsite SEO. And it is also known as an SEO auditing tool.
Followerwonk:
Followerwonk helps you explore and grow your social graph. I can easily share your reports with the world. It's essential for building your Twitter following.
Do Share:
Do Share is precious because it lets you schedule posts to Google+ pages and Google+ profiles.
Google's URL Builder:
Google's URL Builder is a complemented tool for Google Analytics. It makes tracking your ads and social media posts far more comfortable. Once you get the hang of it, it lets you do simple split-testing with ad creative.
Link track:
Link track monitors every click only, quickly and accurately. Also, get real-time updates to know where your traffic is coming from. It would be best to have an easy way to see which links drive the most revenue.
ClickMeter:
ClickMeter is another free link-tracking tool. It is made for affiliates. Whether you use this or Linktrack may be a matter of preference.
Did you know?
[blockquote align= "none"]Amazon is the global source to offer 1% to 10% of the commission to the influencers through Affiliate Marketing.[/blockquote]
Unsplash:
Unsplash is an excellent resource, but there's a trick to finding images that haven't been over-used. Find the magnifying glass icon to run a search query.
Death to the Stock Photo:
It provides you with free photos when you sign up for their list. Then every month, they'll send another bunch of free images.
Gratisography:
Gratisography is used for high-resolution pictures for personal or commercial projects. Gratisography features high-quality images that can be used for any project, and the photos are free from copyright restrictions.
Gifmaker. Me:
It is an animated gif that is refreshing, easy to make, and attracts much attention. This free tool is the best regarding features and ease of use.
Conclusion
These are the essential useful affiliate tools mainly used for marketing people. Finally, the results of any affiliate marketing campaign are always directly dependent on the amount of time, money, and effort the business invests in developing its affiliate program.