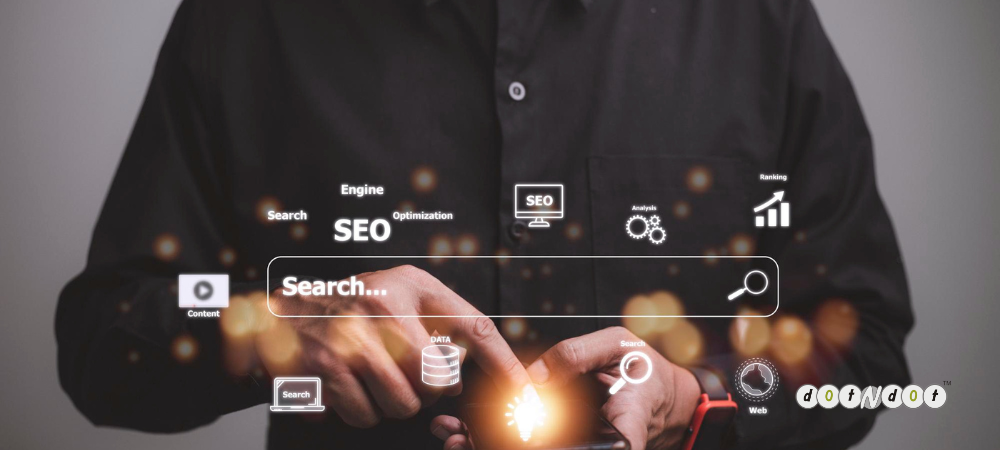 Do you want your video campaign to go viral on trending social media? Then it is better to know everything about Yoast SEO.
Have you tried the advanced plugin of WordPress to optimize video?
No worries now. We can discuss everything about the above queries that can boost the video search on search engine results.
Yoast SEO
Yoast Seo is the plugin used to attach the website video to the YouTube videos while searching on Google. This Yoast SEO will make our video appear to clutch the audience's attention.
WordPress is a powerful website creation tool used around the world. It is also the best content management system.
It is the most accessible tool to use and has a friendly interface. It also offers an impressive number of plugins.
Did you know?
Yoast SEO improves WordPress site takes extra miles to Write better content and fully optimized WordPress SEO.
Starting a website with WordPress is easy. Hosting, installation, themes, and content management are the things to be considered for creating a website using WordPress.
WordPress is used by more than twenty-five percent of websites around the world. It is also the best content management system when it comes to SEO.
For maximal performance, optimizing it is very important.
Basics of WordPress SEO
We must understand some basics of WordPress SEO. The basic settings of WordPress SEO are SEO-friendly URLs, title optimization, title modifiers, description optimization, eliminating duplicate content, XML sitemaps, etc.
WordPress SEO is essential for increasing the site's visibility in search engines. Some easy techniques are available that are needed for SEO.
WordPress Sitemap
It is an XML file that contains the indexes of posts, pages, categories, and tags. It helps the search engine to discover the content and index them in the search engine.
There are many sitemap plugins, such as Google XML Sitemap. Install the plugin and activate it. In the plugin setting, generate the sitemap.
This sitemap must be submitted and verified in Google Webmaster, Bing Webmaster, and other tools to help them crawl and index the site's pages.
WordPress Permalink
It is another simple URL for the site. WordPress offers the default permalink and is not search-engine friendly. The post name permalink option is also available in the latest version of WordPress, which allows selecting a search engine-friendly URL.
Meta Title and Description
One of the avoided biggest blunders is using the right Meta title and description. The title should be catchy and should include the right keywords.
It helps to get a better ranking. Meta description helps the searchers to understand the content.
Interlink
Interlinking is linking one blog post to another blog post. Interconnection is very useful regarding Search Engine Optimization. It also helps the users to read more posts to learn and increases page views.
Google Webmaster Tools
Whoever cares for search engine traffic must use services such as Google Webmaster Tools.
Backlinks: Backlinks are another critical factor in getting traffic from search engines. These are links from other sites.
Things to know about WordPress
Many think that WordPress comes out of the box with Search Engine Optimization. But this is not true. WordPress is search engine friendly, but manual SEO is needed for best results. However, building a site and adding additional SEO elements is comfortable with WordPress. Just installing an SEO plugin does not give the required results. SEO is a continuous process.
Choosing the best SEO plugins for the website is not very difficult. There are two plugins – All in One SEO Pack and WordPress SEO by Yoast.
Apart from these, some additional plugins are also needed. Before choosing the plugins, consider some essential factors. It should be compatible with the functionality and technology on the site.
The developers of the plugin should provide adequate technical support. Checking the support forums and feedback from users helps to make assessments.
Did you know?
WordPress is Technically a Good Platform for SEO, Yoast SEO plugin boosts up your website SEO.
The SEO plugin you choose for WordPress should be famous. Check the number of times; the plugin was downloaded. Buy the plugins from only reputed vendors.
Free themes are available with WordPress, and many doubt that these may hurt the SEO of the website.
Thus when choosing themes, check whether any spammy links have been removed; these can hurt the organic search visibility and SEO results.
The theme should be updated and supported. Read the user reviews and feedback to find the credibility of the developers. It should also follow the guidelines and SEO best practices of SEO.
WordPress SEO Plugins
Here is the list of essential WordPress plugins useful for SEO.
Thrive Headline Optimizer is a paid plugin that helps create the best headlines and attracts more clicks.
Shield WordPress Security is a free security system for WordPress that helps the website to keep running.
Security is another paid plugin that protects the website, cleans the site, etc.
Akismet fights spam comments.
Google Captcha is a free plugin that protects the site from spam entries.
Did you know?
WordPress Yoast SEO Plugin hit the 3 million downloads and on average 3,000 Downloads per day by recent Analytics.
WordPress Widgets to improve SEO
WordPress widgets are used to publish identical content blocks across multiple pages. Though they do not offer any advantages, they do not harm SEO also.
It is user-friendly and enhances the browsing experience. Widgets can be used to promote engagement with a community or add a media plugin to allow users to upload images and videos. It can improve inbound links or Facebook likes.`
WordPress is used in many languages. Using the style of your visitors can give a better user experience, provide better engagement, and enhance SEO.
The tool is available in many languages. It is, however, not a good user experience to mix words on the website.
All WordPress plugin tools must also be translated into the language you are using for your website. Before buying a plugin, makes sure that the plugin is translation ready.
Also, translate the WordPress themes installed. Using WordPress in different languages benefits those expanding their business into other countries, regions, and markets.
Yoast SEO FAQs
How much is Yoast SEO?
Yoast SEO is a free WordPress SEO PLugin.It has a paid version also.
Is Yoast SEO Premium worth it?
Yoast SEO Premium is very much worth it because it has many core features like adding more no.of focus keywords. Also, Google News Compatible Sitemap creation is available.
Is WordPress SEO by Yoast free?
Yes, the Yoast SEO Plugin has both free and paid versions.
How do I use Yoast SEO?
Search for "Yoast SEO" on the WordPress Plugins directory and install it.
Is WordPress good for SEO?
WordPress has a lot of inbuilt SEO capabilities with many SEO Plugins, Support, and Community.
What is the best SEO plugin for WordPress?
Yoast SEO is one of the best plugins for WordPress SEO.
How do I activate Yoast premium SEO?
Just buy a license key from Yoast.com, log into your WordPress Dashboard, and activate the plugin with that license key.
Conclusion
If you want to follow the popular and advanced concepts that give efficient results without strain, trail the Yoast SEO. After using it, you might know how significant it is in the video optimization strategy.