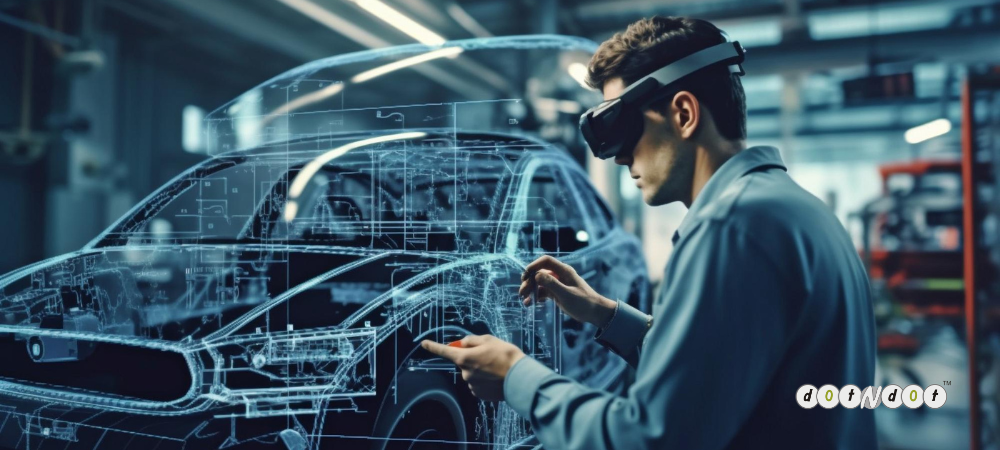 Are you not using the digital marketing plan? Then you are losing out. It is suitable for businesses of any size and shape in the present scenario. Old marketing is not as effective as it used to be, especially for the automotive industry.
Consumers are developing the habit of researching digital channels before choosing the best one to buy. The automotive industry is the world's largest industry, and there are manufacturers and retailers in this sector who can use digital marketing to stand out.
Why is Digital Marketing essential for the automotive industry?
The use of digital media has been increasing over recent years. Consumers are more dependent on the Internet when researching and purchasing products.
Though the actual purchases and sales happen in dealerships, the research is mainly done online. Much content is available online, from product specifications to reviews and comparisons.
The consumer almost decides before he pays visits to the dealerships. The Internet is now the source of information for car buyers.
Studies reveal that over seventy percent of the people who researched information about automobiles on platforms such as YouTube are influenced by what they watched during their car buying.
The popularity of a vehicle on various social media platforms is one-factor influencing consumers.
Challenges for Automotive Industry
Digitalization is one of the challenges for the automotive industry. Consumers are using the Internet during their purchase journey to research vehicles.
They get to access the reviews, specifications, reports, etc. This empowers consumers who should not take it easy. The automotive industry needs to meet the expectations of the consumers. Here are the challenges that they need to tackle.
There is the continued growth of a robust digital marketing strategy for the automotive industry.
Surveys showed vehicle buyers perform research online to see different options to gather vital information and compare the products.
Instead of visiting many dealerships, they compare the products on their computers. Dealership websites must provide information to consumers that help them make confident purchase decisions.
They should not miss this opportunity. The automotive industry must use digital marketing to reach its target markets.
How can Automotive Industry Benefit from Digital Marketing?
People are going online for every little thing. The automotive industry also can benefit immensely from digital marketing. Here are some areas in which digital marketing can help the automobile business.
Brand reputation is very crucial for the automotive industry. People rely on recommendations more when buying a vehicle. Good reviews and a word about carefully handling customer support can help to make sales. This can achieve through online reputation management.
People are also spending more time on social sites such as Facebook and Twitter discussing automobile purchases and tips. Having their voice on these platforms with many potential customers can help the brand increase its awareness by interacting and connecting with them.
Every automotive brand should have a strong presence on search engines. They must ensure that buyers searching with generic keywords can find the website of the landing page easily. Search engines should rank the site higher so that people can see it easily. Focusing on SEO can help to achieve this.
Before launching a product, it is wise to understand the demands and needs of the people. Interacting and connecting with people on social media platforms helps get feedback and suggestions, which will help launch products that fit the market's demands.
Digital marketing is cost-effective. It is possible to reap huge benefits by spending less on digital marketing.
The primary goal of digital marketing is to gain maximum returns on investments. An online presence can help reach more potential customers, and this can increase conversion rates.
Online presence also can help automotive entrepreneurs or marketers monitor competitors' strategies and plan their strategy accordingly.
Automakers can also use their online presence to celebrate their milestones with existing customers on digital platforms. It is easy to connect with many customers on social media sites.
Digital marketing also allows for addressing and reaching niche customers. It has become the new advertising module to choose the audience based on demography.
Digital Marketing Trends in Automotive Industry
The automotive industry uses different digital platforms, such as Instagram, to help users choose the best vehicle for their needs.
Studies revealed an increase in buyers who prefer to buy a vehicle online instead of from dealerships.
Thus automotive companies are using augmented reality, and virtual reality demonstrates the features and specifications of their products to potential customers.
Audi, Volvo, Hyundai, and other companies effectively use digital marketing to increase their brand awareness and reach potential consumers online.
Automobile Marketing Statistics for 2020
In 2020 the United States, the digital automotive industry ad spend may reach $18.15 billion.
Before buying, more than 76% of new and used vehicle buyers search on the website.
95% of buyers are using digital media as the primary source of the automotive industry.
The consumers in the automotive industry visit rate of websites may reach 4.2 before purchasing.
More than 33% of automotive shoppers spend more search time on mobiles.
In tIn the automotive industry, 66% of calls are provided by the search engine through paid search.
The call extensions of automotive websites over mobile are generating more than 60% of consumer searches.
The automotive call extensions over websites generate 30% of conversions than web leads.
More than 90% of customers make buying decisions influenced by online website reviews.
42% of buyers search the dealership website by watching the video before buying the vehicles.
Conclusion
In the automotive industry, there is a need for dealerships to increase the sales of automobiles and be ahead of their competition. Digital marketing helps them to target modern consumers and to connect with them digitally.
Digital marketing is not a new concept. More than sixty percent of marketing is investing in digital marketing. The automotive industry also must under the needs of the consumers to buy effectively using digital marketing and take their business to a high level.