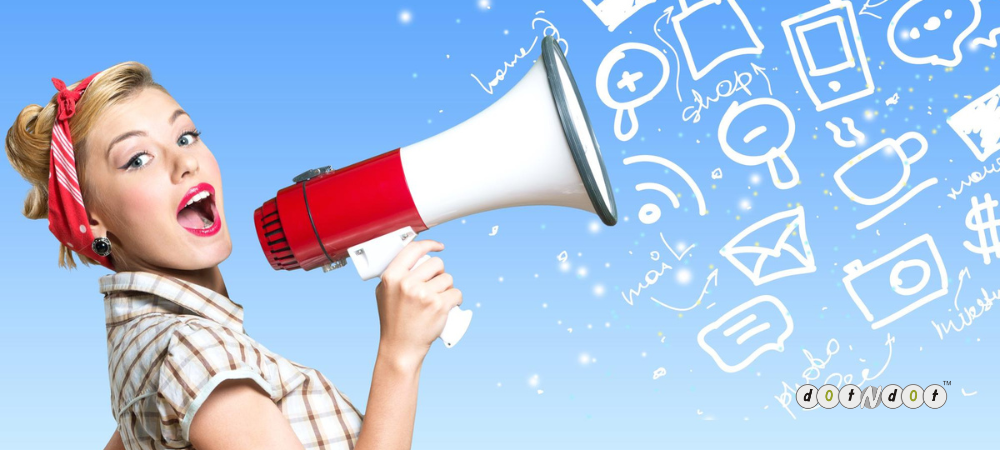 Quora advertising is one of the most affordable platforms for any advertisers. What makes the platform more attractive? Is a large number of interactive audiences. Here is the complete guide to Quora Advertising. Advertisers who are on a budget can efficiently use this platform for marketing. Conversion is guaranteed with Quora ads as it has a natural and interactive broad audience. Quora ads were launched in 2016 and are slowly becoming popular.
What is Quora?
The domain of Quora is to provide information through questions and answers. Many people visit the platform to search for information about industries, products, and companies. Information on any topic can quickly be found on the forum.
Advertising on Quora
To advertise on Quora, marketers have to create an account.
Quora Advertising allows getting access to Quora Ads Manager.
It is straightforward to open an account on Quora and post the advertisements.
To create an ad on Quora, we must choose the headline/tagline, provide a description, landing page URL, ad content, and the call to action to include.
A new ad created on Quora or a pre-created advertisement can import. There is also an option to preview the ad.
The account holders can edit the generated advertisement as per the requirements.
After creating the advertisement, the markets can set filters for the targeted audience.
The audience can select by platforms, devices, topics, etc. Choose the Select Target option and create a new ad set or import from an existing one.
Quora also asks to set the budget to choose the CPC bid as per the budget.
Name the campaign, set the budget, and add a Quora conversion pixel to your website.
It is also allowed to select the start and end date of the campaign apart from posting it immediately.
Quora's metrics for the ads are delivery, impressions, clicks, cost per click, conversions, spending, and the remaining budget.
Is Quora advertising beneficial?
One of the most significant benefits of advertising on Quora is targeting the audience. Quora Advertising is one of the leading platforms for targeted advertising. Another advantage is that there are vast ranges of the topic on which we can advertise. Demographic advertising is also possible on Quora.
The diverse pool of visitors comes to Quora in search of information. Advertisers target these audiences in one place. There are more than two hundred million monthly visitors to Quora. Large audience numbers are insufficient; there are different sections of an audience on Quora, which helps advertisers target their audience.
Another benefit of Quora ads is that marketers can reach a more engaged audience. The ads and the posts showed high-quality content because of the moderation policies of Quora. Another benefit is that the results can be measured very easily.
Tips to Use Quora for Business
Businesses should create campaigns separately for desktops and mobiles. For text ads, abbreviations and capitalization should use correctly. Quora expects that the text ads are of high quality and should, therefore, adhere to the policies and guidelines of the platform. There should not be any grammatical errors.
The campaign structure of Quora is identical to that of Facebook. Importing the existing ad setting helps to create the ads very quickly. It is essential to introduce keywords to find topics to target the audience.
Businesses must ensure that the ad shows up on questions relevant to the target audience. It can be done by excluding queries and locations at the announcement set level. Businesses can avoid a place where there are no operations.
Quora offers advertisers an engaged audience, quality content, and high user intent. Measurability is another advantage of Quora advertising. The success of Quora ads depends on how active the user is. The profile of the marketer should be genuine and trustworthy.
The answers should be well-written and should be helpful to the readers. Include a link to the website to drive more traffic and gain exposure. Follow relevant topics and also use the answers to promote the content. Focus o what the people are searching for in Quora and use the information to create helpful content.
Quora helps businesses to become an authority in the industry. Keep answering questions related to your niche, and the marketing will yield the right results in a few days, if not immediately.
Quora can also use as a customer service channel. Businesses can answer specific questions about their products or brand and the industry. It can be done by setting up the company's name or the product as one of the topics.
Businesses, irrespective of size, are using Quora, which is very beneficial and easy. Quora allows creating and publishing ads from mobile apps. Quora advertisements can be text-based or picture-based.
Both formats can be designed efficiently. Quora offers high-quality traffic for businesses. It is effortless to learn to create and post Quora ads. Quora is giving tough competition to Facebook and Google ads. Companies should use the opportunity to promote their businesses via Quora ads.
Quora Advertising statistics marketers need to know
More than 27% of marketers plan to invest hugely in Quora Ads in 2020.
Facebook is Quora's primary traffic contributor compared to other social media platforms.
Quora obtains 0.16% of traffic from display ads.
B2C companies' ads spent reached more than 40% on Quora.
More than 37% of Quora users are in a management position.
Users above 18 years old used to spend 2x times more on Quora than on LinkedIn.
Alexa says that over 63% of Quora traffic arrives from Google and Bing search engines.
Quora counts have more than 300 million active users per month.
Mobile provides the most click-through rate and impressions over Quora Ads.
Quora users used to spend 4:11 minutes on average.
Conclusion
The standardized metrics of Quora help to track the conversions. ROI can measure with the ads manager feature. Quora, advertising is straightforward and straightforward. Any business, regardless of size, can use this platform to target traffic based on the topic, location, etc.