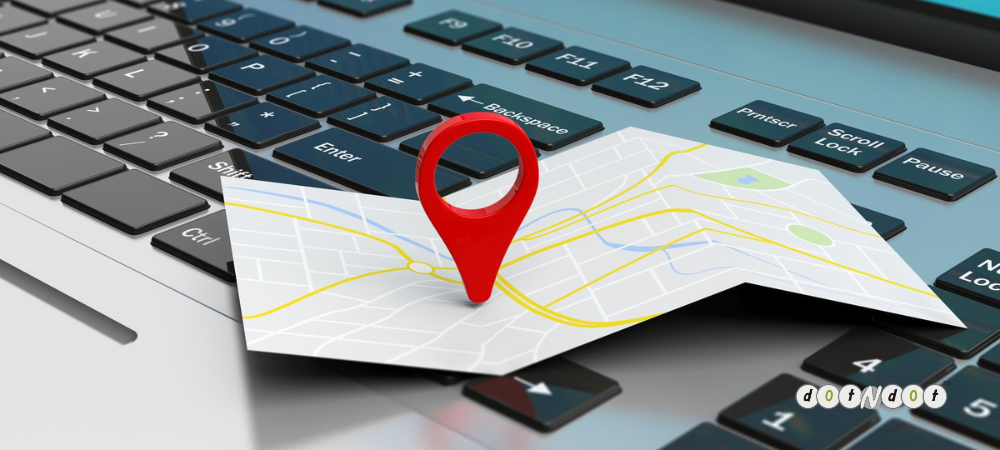 Are you excited to oust the business brand with ultimate exposure to the audiences using Local SEO Strategy?
Have you ever tasted the results of an unbreakable stream of success by reaching more than expected audiences?
The only way to rapid-fire the campaign in a short period is Local SEO marketing.
Local SEO
The products or services of a particular business can be promoted using Local SEO, which can bring the customers depending on the location-based search on Search Engines.
Most branded companies, e-commerce stores, and startups will prefer to acquire brand promotion through Local SEO. Local SEO strategies are used to grow the business online and to attract customers.
Let us now see how local search engine optimization helps to improve visibility and what precisely local SEO is. Local SEO is promoting products and services to local customers.
The strategies for local SEO include getting a higher rank in search engine results, online reviews, business directories, etc. Many people search for local businesses online, and efforts should be made to get the local business listing found by potential customers.
How Local SEO Helps to Attract Customers
More and more people are using the Internet to find local businesses. More than sixty percent of people use search engines to find local businesses.
Local search tactics can be used to position n the business better and to promote the business to local customers.
Use local online directories that display the business name, address, phone number, etc., get listed on these online local directories, and get the benefits of higher conversion rates.
While on the go, many people use their mobile devices to find local businesses. Local SEO covers mobile Internet and personal computer access so companies will not miss out on potential customers.
Local SEO is cost-effective and efficient in reaching potential customers only when they want. Thus this is an excellent return on investment.
Did you Know?
[blockquote align= "none"]90% of Smartphone Users perform Local searches, leading to Local SEO.[/blockquote]
Not many businesses have listed their business on Google My Business. It is a great time to start before competitors and be ahead of others.
There are many online business directories, and claiming your listing on them is free. Local SEO will be an excellent promotion opportunity for local businesses for free.
Studies revealed that the number of people reading newspapers is declining; thus, traditional advertising media is not as effective as it was. More and more people are using the Internet to get information about local businesses.
Prospective consumers read online reviews of the business to make decisions. Local companies, thus, must try to get positive reviews to attract new customers.
Not having an online presence means missing new customers. People depend on the Internet to find products and reviews. Implement local SEO strategies to show up online and attract new customers.
Local SEO Tactics
Even for local SEO, optimizing on-site and off-site SEO strategies for those searching for your local business is essential. Since there is a lot of competition among local companies, it is required to be ranking higher in the search results.
Title, Description Tags
The search engine displays the title and description tags in the search results. Ensure that the titles and descriptions are not getting cut off in the search engine results.
The title and description space is precious and should be used wisely to include unique and compelling text to boost the click-through rate. To reach the local customers, have the name of the city where you run the business.
Google My Business
Registering with Google My Business page can help to get great exposure. Visit the business site of Google and claim a page for your business. Google will send a verification PIN to the physical location of the company.
Enter the pin and get the business verified. Enter the information such as business hours, categories, types of payments, etc. Also, upload the photos and log. Apart from Google, Bing Places for Business is a local business page from Bing.
Structured Data Markup
Add schema markup to your website code if you want to provide more information about the business to search engines.
Local SEO might help get a higher ranking in search results and stand out from other local businesses. There is also a structured data testing tool from Google to check the implementation of the markup.
Did you Know?
[blockquote align= "none"]97% of Consumers look on the search engine for Local Websites for goods and Services.
[/blockquote]
Online Reviews
Focus on getting reviews on Facebook and Google My Business page. Many prospects have the habit of searching on Google for reviews of products or services they are interested in.
Having good online reviews helps to draw customers. Use online tools to get alerts whenever the brand name is mentioned. Whether positive or negative, respond to all the reviews.
Local SEO Optimization
To rank your website higher, ensure the following things.
Create landing pages for each of the cities in which you serve.
Optimize the titles, Meta description headers, etc. Include the name of the city in which you serve in the tile.
Display the business's name, address, and phone number on the website. Also, write business hours.
Embed a Google map to help the users find the location very quickly.
Mention how people can contact you apart from making phone calls.
Have a clear call to action and ask the people to either call you or request a quote,
Did you Know?
[blockquote align= "none"]4 out of 5 people search on the search engine to find nearby Services. [/blockquote]
Have testimonials and reviews been displayed to boost conversions?
Have a mobile-friendly website.
Local SEO trends are here to stay and are expected to grow more robust and significant. Local businesses, whether small or big, should take advantage of these services to promote their business.
It is not for only big businesses; it can be helpful for plumbers, florists, accountants, or florists.
Conclusion
Local SEO marketing is the one way that acts as the bridge between marketers and customers through the brand of a product or service. If you are a startup in the middle of promoting, it's time to find a better way, like Local SEO.