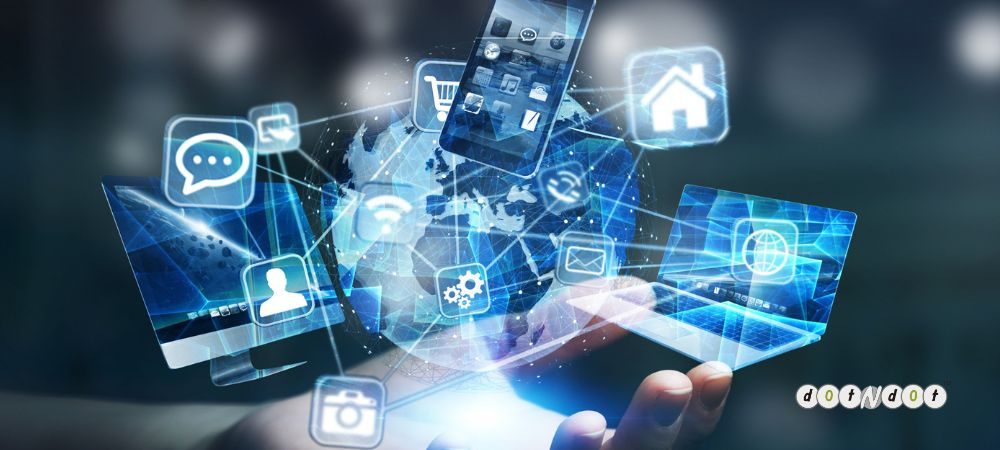 The implementation of Data Science will improve digital marketing strategies. It also enhances the customer experience towards a particular brand.
You can also reduce the budget of digital marketing through optimization. Moreover, the increment of return on investment can be found. It helps to gain relevant customers for your marketing campaign.
Data Science
Data science is a multi-tasking agent. This is where it applies processes, systems, algorithms, and scientific methods. And also to extract the insights and knowledge from the unstructured and structured data.
Therefore, it holds big data and data mining to solve the tasks.
How does Data Science work?
It makes use of the most advanced tools and rich data. That helps to maximize the performance of digital marketing. We can find many real-time examples to disclose data science activity, especially in digital marketing.
Moreover, data science in digital marketing is possible through customer segmentation, gathering the data of new customer profiles, and launching data-driven email marketing campaigns.
Customer Segmentation
Meanwhile, before succeeding, all businesses should know about their customers.
You are basing on the relevant marketing characteristics. It is necessary to split the customers into individual groups.
That means dividing based on gender, age, profession, spending habits, interests, etc. Then reach those segments by applying different approaching methods.
But, most brands are poor at gathering clean and functional data. Especially while making customer segmentation.
However, most of the customers when participate in signing up. Then they won't provide accurate information, mostly about their age, gender, marital status, etc.
Hence, this is a situation where marketers deal with data science. That means the involvement of external data sources and the most advanced analytics takes place to find out about the customers.
Also, it extracts the information depending on customer buying behavior.
Data Analysis of social media
We know that social media is the primary source of finding user activity, however, depending on their internet interactions where they share the content.
With the help of data science, they can fulfill customer needs by implementing A/B testing, content marketing, advertising campaign strategies, etc.
Social media will let the analysts get the data. Like what type of information the customers require to establish the conversion.
Data-driven email marketing strategy
This strategy helps to send personalized emails to customers. To do that, the initial thing is collecting customer behavioral and demographic data.
Below are important metrics to understand individual customers.
Customer product buying activity.
Customers register for the newsletter.
Conversion rates, click-to-open rates, and click-through rates.
Customers interact with your social media platforms like Twitter and Facebook.
Demographic data include age, interest, profession, gender, etc.
Customers participate in the webinar.
Customers who are making a part of watching your promotional videos.
Customer loyalty
Marketers need to spend more on getting new customers than satisfying and holding current customers. Most of the companies are focusing on maintaining customer loyalty.
It categorizes into prediction and customer behavior.
The companies must mostly fetch streaming and unstructured data from emails, voice recordings, social media, call center notes, and textual messages.
But they must integrate that data to target their customers with personalized offers.
Many data scientists will help you to integrate and incorporate the collected data. That, too, is into predictive models and analytics as to the actionable information quickly.
To have customer retention, the brands should focus on customers likely to leave. This is where the prediction strategies are applied.
Importance of Data Science in Digital Marketing
The prediction of the decision-making of customers is more difficult for marketers. Big data is helping digital marketers to get customer insights and data analytics in real-time.
In this significant internet source, many points were raised in the customers' minds. However, in going ahead with choices like 'to click on this link' or 'to buy this or not' etc.
In such cases, data science is the marketer's need for a weapon to reach real-time customer expectations.
Big data helps digital marketers. Especially to analyze the behavior of potential customers completely.
It is also used to launch strategies for personalized marketing. In the pool of many networks, big data enables digital marketers to find customers' decisions.
Artificial Intelligence is the new revolution.
With the immersion of Artificial Intelligence, digital marketers can boost their methods. And also strategies that need to engage the customers.
Artificial Intelligence will take the ad and marketing data to a new level. That gives the ultimate results, finally.
Now sim,ple demographics are trending in the present digital marketing world. But the combination of both big data and Artificial Intelligence helps to solve severe problems. Identifying users and delivering the exact content is possible.
The previous uncovered many insights that can be incorporated into the newly launched campaigns. That allows targeting the exact users. Artificial Intelligence is the trending technology in digital marketing, especially in the present and future.
10 Data Science in Marketing Statistics
Worldwide more than 2.5 quintillion bytes of data are generated every day.
The data subject to data analysis will increase to 5.2 zettabytes globally by 2025.
The insight-driven business brands are assumed to take $1.8 trillion from less-known peers annually by 2020.
While comparing with peers, data-driven businesses are acquiring 23X more customers.
Business brands spend more than $187 billion, especially on big data and analytics.
More than 91.6% of business organizations are investing more in big data.
Above 2/3rd of enterprises are trying significant data initiatives that rapidly decrease business operational expenses.
More than 95% of businesses find that organizational issue is the tough challenge that pulls down in adopting big data.
91% of senior executives report that customer data is a significant aspect of business decisions.
61% of marketers are struggling to access or integrate the data.
Conclusion
In conclusion, we say data science's emergence in digital marketing ultimately brings changes that have never been seen before. Most marketers are benefiting through the use of data science.
Most of the brands are competing with each other to establish advanced future technologies to grab the customers' attention.