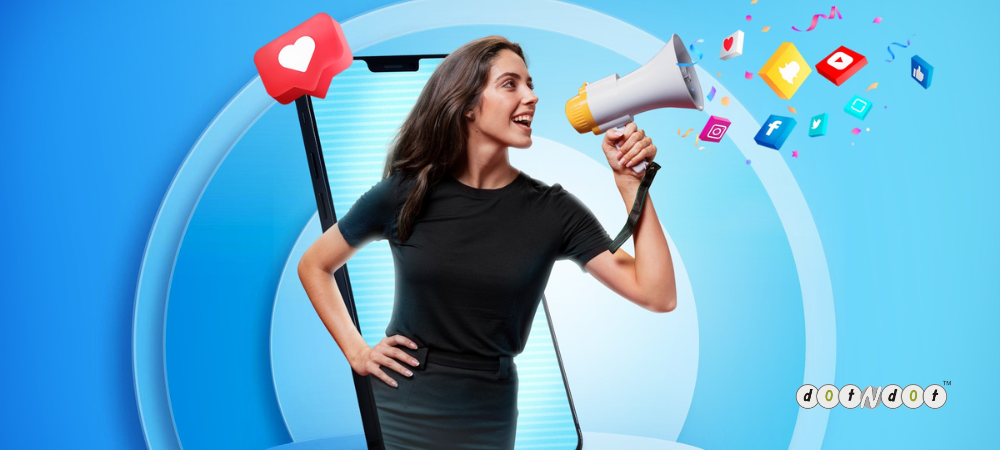 Telegram is a fierce competitor to WhatsApp because of its new features. There is no doubt that WhatsApp is number one among all messaging apps. Moreover, IMO is the second most popular messaging app — a third position held by Telegram with a 100 million download count — Telegram Marketing trends in the digital marketing industry.
However, Telegram is a great secure messaging platform. Also, people use it as a secondary messaging app, but Telegram prioritized features. Telegram app materializes with massive features and allows secure communication compared to Whatsapp. Here is everything about Telegram Marketing that every business should know.
What is Telegram?
Therefore, Telegram is one of the most popular cloud-based messaging apps that enables instant messaging and affords the following level of communication. The Telegram app has many features and more than 100 million monthly active users through its user-friendly interface.
The most noteworthy thing is that Telegram can send files, emails, and text messages. The Telegram app is probably portable and can work on any device and secure the transfer of files free of cost.
Consequently, this cross-platform messenger combines the features of Snapchat and WhatsApp. They are specially designed for Small business types for telegram Marketing.
Special Features of Telegram
Cloud-Based Messenger:
Cloud-based platforms access messages from any device from any location. As a result, accessibility is the critical feature of the Telegram app, no matter where it originated. Once you draft messages on a device like the phone/ tab, you can continue sending them from the desktop.
Self-destruct:
The Self-destruct feature helps small businesses to send critical and time-sensitive messages. Similarly, any individual or group can send messages after that; it automatically erases your messages securely after a set timeout.
Strong Security:
Telegram supports double-layered server-client encryption used in cloud chats—an additional client-client layer is used in secret conversations. Telegram app offers $300,000 if anyone enables them to hack their system. It's more confident about security.
Different Platform:
Telegram is suitable for laptops, mobile, and intelligent devices with their native app. The mobile version of Telegram for iPhones, Android mobiles, and tabs. It supports Linux, Ubuntu, Windows,macOS, and other desktops.
Secret Chats:
Secret chat enables end-to-end encryption and offers highly secure messaging. It is a two-click process. The messages appear for you and the intended recipient, and once the message is deleted, it deletes another site automatically.
Groups:
Telegram Group's features are profitable to small business owners. The groups and Supergroups category allows 200 to 5000 members. Groups can collaborate, share the data, and access the history. Each member can share trending news and announcements.
How To Create a Telegram Channel
Telegram is more than a messenger. Telegram offers secrete end-to-end encrypted chats, enabling you to transfer files, photos, and videos and share locations from any device. The telegram app is entirely free to use for business purposes.
To create an account on Telegram, follow the steps.
Install the Telegram app from the Google Play Store or App Store. The app logo looks like a paper airplane and can be installed on any device.
After that, it will direct you to enter the mobile number on the screen. After entering the phone number, it will automatically send you a verification code to verify your mobile number. Enter the four-digit pin to continue.
Telegram allows users to create original profiles by entering their name, profile picture, bio, etc. Click on "Continue" for the next step.
Like Facebook, WhatsApp will direct you to find and add friends who have already logged In to Telegram.
Now you have successfully created the Telegram Account.
You can start chatting with your friends. You can now use the unique feature of Secret Chat to share your current location, images, videos, documents, etc.
You can also start using self-destruct messaging. That means you can securely erase your messages after the timeout.
Telegram Marketing For Business Promotions
Messengers are gaining attention all over the world. Telegram Messenger is new to social media, but its growing reports are incomparable to other messaging apps. Telegram offers outstanding benefits to businesses for their campaigns.
Business to Customer :
Dealing with customers leads to individual experience and self-satisfaction. A business person can deal with customers, sharing their requested orders, order status, and delivery details, and finally, get customer feedback. These all can happen only with the Telegram app. Telegram does business with customers and provides prominent, secure communication. Telegram Marketing is all about building the best strategy to find the company's growth.
Business to Business:
Telegram promotes your business's secure messaging and sending emails and documents. Businesspersons can communicate with their vendors and business partners with its compelling new features, "secret chats," and Self-destruct messaging.
Telegram Bots:
Telegram bots enable you to systematize the core process and offer robots to handle various tasks. It provides multiple opportunities to promote the business to automate and deal with different technical functions. Telegram Bots deal with numerous tasks like sending commands, searching on the internet, remainders, and integrated services.
Telegram Money Transfer:
Telegram money transfer was started in other countries like Russia and Brazil. Its high-level security and reliable data storage make Telegram a good app for money transfers. Online stores and business conversions can use this telegram money transfer option.
Unique Features:
Create a new custom sticker pack for your clients. Send custom stickers to your favorite clients to entertain.
Create a professional-looking bio if you are using it for business.
Build your tools to create new apps.
Capable of sharing high-storage files with your Partners and vendors.
Grate alternative replaces blogs.
Telegram Marketing Tools
Telegram Auto:
Telegram Auto is one of the best marketing tools; it helps export members from other competitors' groups and add to them. Send bulk SMS to other Telegram groups.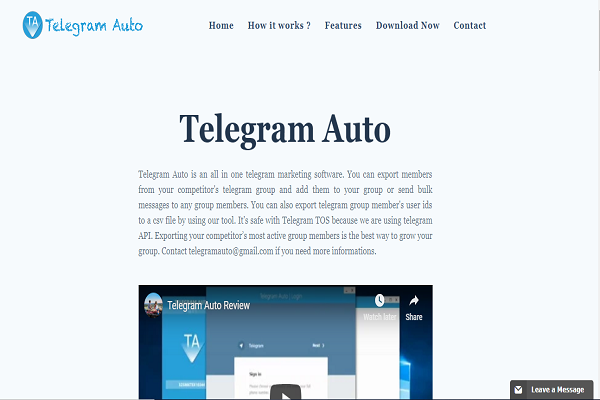 Telegram Royal:
The best tool for telegram advertising. There is no need for installation and technical knowledge. A user-friendly interface quickly adds members to the channel with hundreds of unique features.
Telegram Statistics for 2020
Telegram has more than 400 million monthly active users globally.
By 2022, Telegram will be targeting more than 1 billion active users.
More than 1.4% of United States mobile users are using Telegram.
Nikolai and Pavel Durov launched Telegram in 2013.
There are more than 500 million mobile app downloads of Telegram.
Telegram is 100% ads-free and open-source software.
Hindi HD Movies are the most subscribed category of Telegram, with over 3.2 million subscribers.
More than 1.6 million is the rate of post reach of the Telegram news channel.
The Gram cryptocurrency of Telegram raised more than $1.7 billion.
For the second ICO round, Gram is priced at $1.33.
Conclusion
The Telegram Messenger app flourished, offering a secret policy, no ads, cloud-based technology, compelling features, and completely free. Telegram began. It's a new chapter with Telegram marketing. Explore the unique part of the Telegram app that cherishes your business promotions with Telegram marketing.