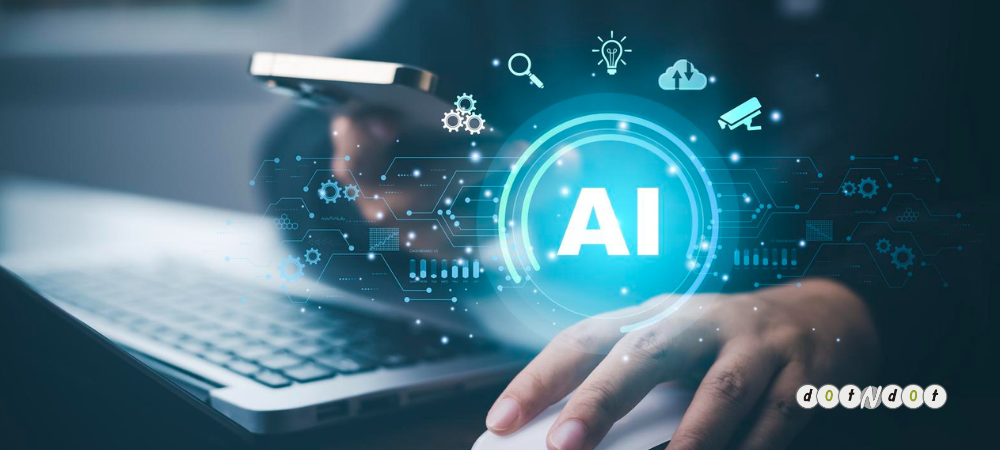 If you want your digital marketing strategy to be active and efficient, it is high time that you embark on a new paradigm driven by Artificial Intelligence (AI). In the future, AI is going to play a vital role in digital marketing and advertising. To stay ahead of the competition, you must take the AI route for better customer experience, relevant content, and a personalized approach in your digital marketing strategy.
How does Artificial Intelligence affect digital Marketing?
As we all know, artificial Intelligence is about machines and their ability to learn, apply, and solve problems. Artificial Intelligence in digital marketing has affected the approach to advertising through innovation and the correct application of the collected and analyzed data. It is dramatically reshaping and redefining the market experience.
How does Artificial Intelligence affect digital Advertising?
Remember when TV and newspaper ads predicted a campaign's success was impossible? People relied on limited survey results and instinct to create ads. However, with the advent of AI, prediction has become more comfortable with an increased success rate.
Don't be surprised if we tell you that AI captures and analyses every detail of you and knows you better than you do. This information is extensively used in digital advertising to create curated ads and campaigns that interact and get the desired result.
What Is Artificial Intelligence in Advertising?
Artificial intelligence in advertising is used to analyze vast consumer data. Campaigns and advertisements based on these predictions are created so that the outcome is favorable.
You can use the insights to get a better picture and optimize your campaigns to perform better. AI-backed algorithms suggest ads you should run based on the links, demographics, and products you promote.
How Is AI Used in Digital Advertising?
AI capabilities can be nurtured to build consumer experiences every day. Through the potent combination of data and automation, make better decisions on digital advertising. Challenges like the ones below can be quickly answered through AI.
How should an ad be made?
What will its outcome be?
Where will it be placed?
Where will it be seen?
Who can see it?
At what time?
What is the result?
What improvisation has to be made?
AI helps in building and running successful digital advertising campaigns. AI has opened up new avenues in digital marketing where its contribution is significant and irreplaceable.
Let us see how AI and its application have helped digital advertising change for the better-
Prediction through analytics:
The companies were sitting on massive amounts of data collected from their customers but weren't effectively using it to better their digital marketing campaigns. It is here where data analytics comes into play. Data mining and statistics help digital marketing managers measure their campaign results and tweak them effectively for better business performance and lead generation. Predictive analysis helps-
To get better customer insights through data analysis
Nurture the digital advertising campaigns for different demographics using customized campaigns
Reach the right audience through various digital marketing campaigns like social media, influencer marketing, etc.
Increase the bottom line through retargeting, upselling, and cross-selling
Personalize the product recommendation based on customer preference and buying behavior
Efficient Content Generation and Curation
No, content altogether cannot be curated by machines. It needs human interference. But artificial intelligence can be used to better content generation—for example, emailing clients personalized content based on their interests.
Based on data analysis, relevant content can be marketed to the site visitors so that your engagement and conversion rates increase with time.
a) Next-level customer Experience through Chatbots
• Live Chats: A prime necessity but often ignored by digital marketing managers is customer service through live chats. Customer queries need to be addressed immediately, and this emptiness has been filled by artificial Intelligence in the form of chatbots.
This can be improved by having a live chat with the customer or taking feedback during the conversation. The more you engage with the customers, the more successful it is for your campaign.
• After-sale customer interaction: Artificial intelligence in advertising helps you be proactive even for after-sale customer engagement. The chatbots can be programmed to interact with customers and receive feedback through follow-up messages.
b) The prominence of Voice Search:
With home devices like Google Home and Amazon Echo and virtual assistants like Siri, Cortana, and Alexa gaining importance, it is pertinent that your digital marketing is in tandem with the voice-based search keywords. These artificial intelligence-powered virtual assistants help customers get instant responses through short interactions.
Conversational keywords are in fashion now; your digital marketing campaign should incorporate these.
c) Better user experience (UX):
Artificial intelligence in the advertising campaign helps you measure the results and see if they are applicable. You can tweak your campaigns based on the data results so that each customer is presented with the relevant content.
Artificial Intelligence in marketing is where customers get improved services from visiting your site until they exit. AI-influenced campaigns to convince them to take desired actions, like spending more time on the site, ultimately improving your conversion and lead generation.
Will AI Take Over Digital Marketing?
Artificial Intelligence cannot wholly take over digital marketing. But, you have to work in tandem with the changes taking place in digital marketing. The traditional approach will not work in the future. AI has to be used to augment digital marketing.
Artificial Intelligence in digital marketing is innovative when directed in the right way. At most, it can understand human behavior, but it cannot be a human. Best left to the digital marketers.
Digital Marketing Using Artificial Intelligence
Digital Marketing is the most epic marketing strategy. All brands are using instead of traditional marketing. It is going to be a reliable marketing source for business brands. Mainly those who want to reach massive numbers of customers without any breaks. To do that, marketers need to search for the most advanced strategies. Artificial intelligence is one of the categories that make everything simple. How do you do effective digital marketing using artificial intelligence?
What are the best ways that it can help digital marketers?
Artificial Intelligence
Artificial Intelligence is where machines ingdo personal work by following the instructions given by the human mind and behavior.
The relationship between Digital Marketing and Artificial Intelligence
Data's rapid growth in size and complexity allows users to find artificial intelligence in digital marketing.
Also, to make valuable data analysis. AI is becoming a powerful tool to find marketing trends.
AI evolves through the automation of digital marketing services. Marketers are saving resources and time.
Artificial Intelligence meets customer expectations. It also helps in making functional predictive analyses and targeting the market. Hence, it improves the ROI of the business.
Previously, most marketers were unwilling to integrate AI with digital marketing. But now, Artificial Intelligence is the only source for large brands to explore their brand name.
How does Artificial Intelligence help in Digital Marketing?
Predictive Analysis:
Predictive analysis is the one where statistical algorithms, usage of data, and machine learning are involved. Moreover, these help to make assumptions about future marketing trends. It is also done based on the data history. Which means predicting the price at which the customer can convert. And also, who are more likely to repeat the buying, etc.
Providing complete user experience:
The integration of AI in digital marketing helps to find customer behavior. That is like ' when, what, and which they intended to buy.
When the customers are more satisfied with one's service, it helps the marketers continue with existing customers.
Unlatch new opportunities:
The power of machine learning is making customers analyze purchases. By using AI, marketers can find better opportunities.
Chatbots:
The buyers can get an automated response from the brand's chatbots.
The AI-powered chatbots will be able to answer all types of questions. Chatbots use machine learning and natural learning processing.
The chatbots can even serve customers 24/7 without losing their patience.
Designing a website:
Depending on the given data like text, images, calls to action, etc. Also, with the help of Grid, the AI helps build a professional website—that, too, with a low budget and less time.
Targeted digital advertising:
The machine learning algorithms run broad historical data. It also helps to find better-performing ads. Primarily the audience for whom it goes well and the stage of the buying procedure.
Image recognition:
The in-depth learning tools help add video and image analysis to the applications.
It can also identify, compare, and analyze faces. Additionally, it can detect inappropriate content.
AI-Driven Content Marketing:
The practical and fast creation of content is possible through Artificial Intelligence technology. But still, it needs a human presence to personalize content marketing.
Benefits of using AI in Digital Marketing
Effective Marketing:
The brands using AI in digital marketing help to improve the revenue they spend. The customer purchasing activity can also be increased.
No errors and save money:
The usage of Artificial Intelligence in digital marketing generates error-free results. The large volume of data is analyzed and solved at an affordable price.
Identifying the most influencing influencers:
AI technology can also help identify the right influencers where you can elaborate your brand with the most engaging audience.
Stats that show the significance of AI in Digital Marketing
Using AI, 85% of customer interactions are managed without human interaction.
The labor productivity of businesses can be raised to 40% using Artificial Technology.
83% of companies that use AI technology will drive 30% substantial or 53% moderate economic benefits.
47% of reputed organizations state that they are implementing AI strategies in digital marketing.
Almost 77% of consumers are preferring AI platforms.
Top 10 Artificial Intelligence Tools in Digital Marketing
Uberflip:
It is one of the most advanced AI tools for content personalization. This helps the brands to create a unique experience for individual customers.
Now con, tent personalization has become a challenging task for business brands. But by using Uberflip, the brands can make it simple.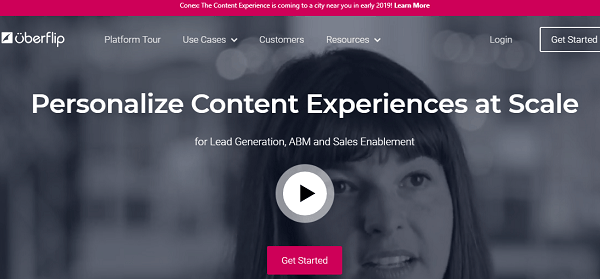 Atomic Reach:
The AI of Atomic Reach helps to know what can best fit. That helps to perform your content well and how to fix it correctly.

Grammarly:
It is the most effective artificial intelligence tool used to provide intelligent proofreading. The integration of this software with browsers and apps is impressive, and it is flexible to use.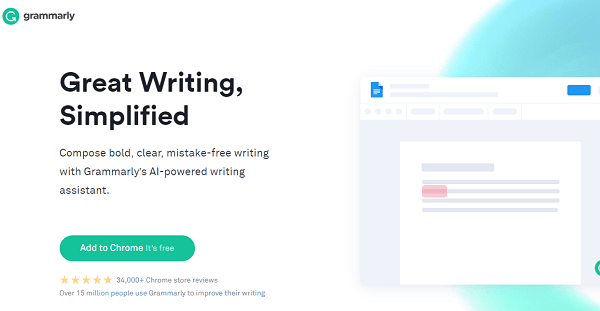 Automat:
The AI and Machine learning technology of Automat delivers an excellent messaging experience. It also optimizes dynamic conversion for the best results.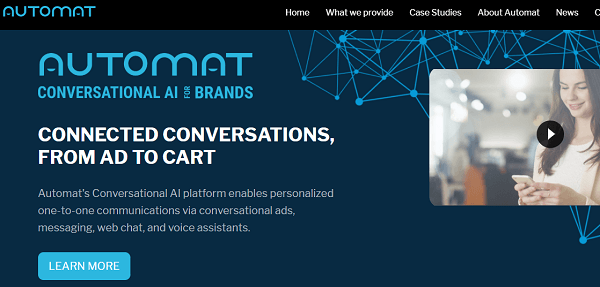 Cortex:
It is the AI tool used as the content optimization tool on social media platforms. And the brands can improve post-engagement.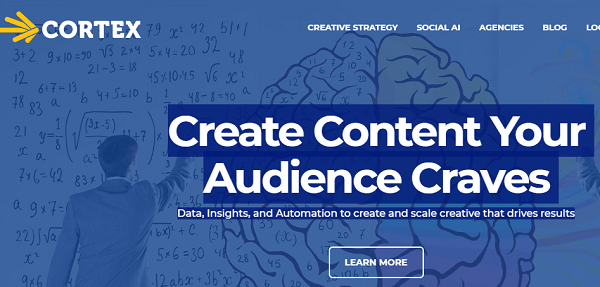 Acrolinx:
The Acrolinx analytics engine will read the content. Also, it directs the content writers to frame better.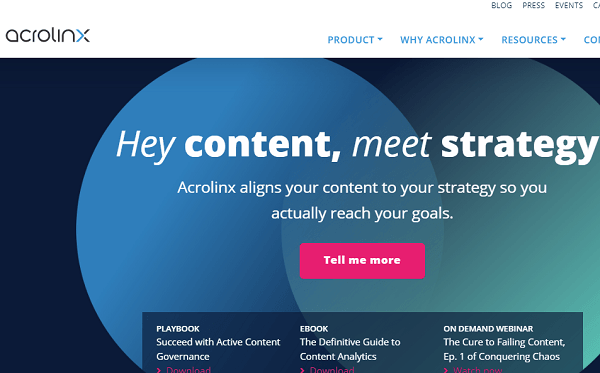 IBM Watson:
This marketing platform provides real-time personalization, cognitive tagging, weather effects, analysis, marketing insights, etc.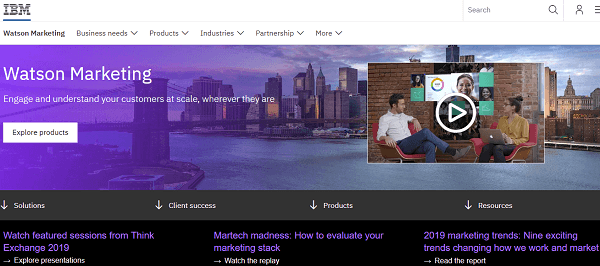 Market Brew:
It is only designed for SEO teams to use Artificial Intelligence technology.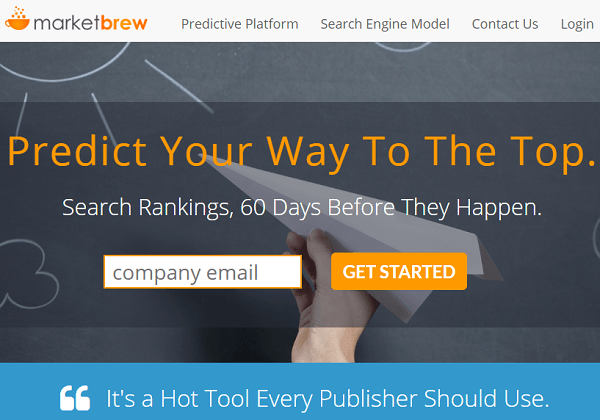 Onespot:
The personalization of content marketing and overall digital marketing platforms can be done through this AI platform.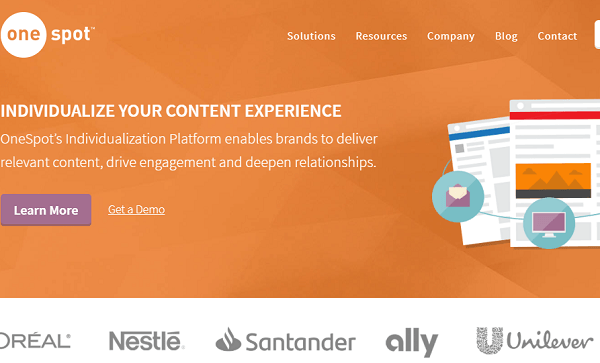 Smartly:
It is the automation and optimization tool for Instagram and Facebook advertising platforms using machine learning.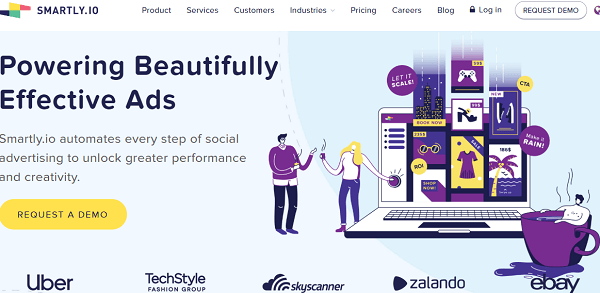 Conclusion
Most brands in the digital marketing stream use artificial intelligence to build their brand's reputation with real-time customers. AI makes one's work simple and eradicates the time-consuming.
AI is an upward shift that has revolutionized the digital market. It is in our hands to unleash its true potential and use it to get better leads, conversions, and sales, thus making both the customer and the businesses happy.