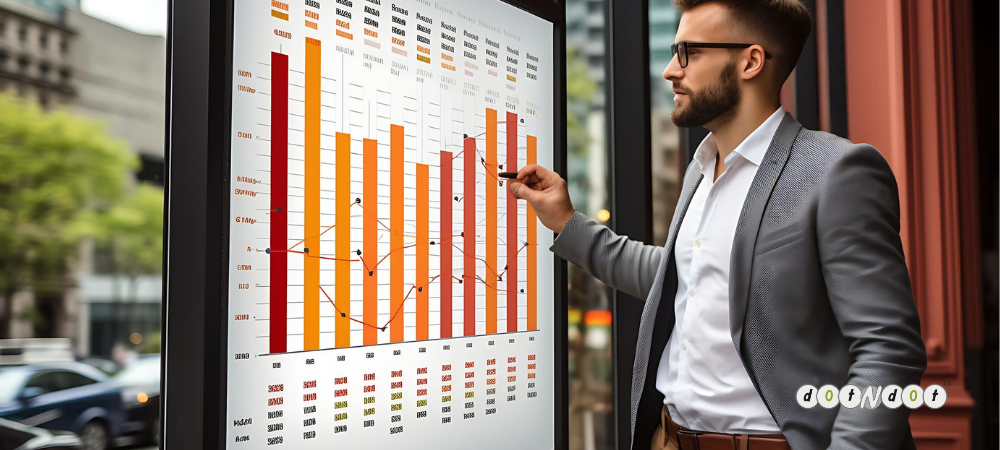 Have you found a better way to analyze the performance of your marketing strategy? Start using Predictive Marketing.
Have you ever recognized the importance of Predictive Marketing?
Do you want to buzz your brand in the market?
Then, collaborate with Predictive Marketing.
What is Predictive Marketing?
The technique used to analyze the data analytics helps sketch the activities and strategies draining ultimate success and inactive to down the performance.
It is difficult for marketers to predict which marketing strategies will be successful and which will fail.
The predictions are made using maths, statistics, machine learning, and data mining.
Favorite online stores like Amazon and social networks like Facebook and many others have popularized predictive marketing. They are using algorithms to increase the efficiency of their advertising and improve their sales figures.
Predictive Marketing uses analytics methodologies, understands customers' behavior, and predicts their future responses.
Did you know?
39% real-time insights, especially for the business, have been generated by Predictive Marketing.
Types of Predictive Marketing Solutions
Predictive marketing solutions can deliver email recommendations to consumers based on their shopping history.
Email recommendations can be sent to other types, such as post-purchase campaigns, abandoned cart campaigns, etc.
Web recommendations are another type of predictive marketing solution.
Predictive analytics recommends products or things purchased together based on the consumer's behavior when visiting an online store.
The mobile recommendation is another type of predictive analytic solution.
Customers use their mobile phones for online shopping, so evaluating and delivering predictive insights and recommendations via mobile apps has become necessary.
What is Predictive Marketing to the Marketer?
Predictive marketing gives the marketer the certainty that his marketing strategies will work for him. It lets the marketer know the relationship between the customer and the brand and what makes them engaged with the brand. The marketers then decide their marketing tactics and provide the experience that the customers want.
Consumers are tech-savvy now and have many options with the new avenues and channels.
Predictive technology gives marketers all the necessary tools to personalize their marketing strategy and keep up with the changes in marketing and how to engage consumers.
When personalized messages are sent using predictive technology, consumers are more likely to respond, and this can increase revenue and ROI.
Treating every customer individually will make them loyal to the brands, and improved customer experience will make them repeat customers.
Predictive solutions use customer data and create a personalized customer experience, positively affecting the customer.
The personalized shopping experience will also encourage customers to share their data.
Did you know?
80% of leads are generated through Predictive Marketing sales.
Is Predictive Marketing Essential for Marketing Strategy?
Today's customers want a fantastic experience with the brand they like. It provides an opportunity for businesses to know more about their existing customers. Though this concept is not new, it is now readily manageable.
Earlier, it took weeks or months to get the data, analyze it, and predict it. Marketers can now access more data from different sources, leading to a predictive marketing boom.
Predictive Marketing Tools
There are various tools for predictive marketing. Some include Lattice, Infer.com, Fliptop, InsideSales.com, C9, DxContinuum, and others.
Some predict the scoring of leads on top of the sales funnel and some of the later stages.
Other tools, such as Bluenose Analytics, Gainsight, and Preact, help marketers predict which customers will drop away and which are expected to return.
This prediction is made after a sale is successfully closed. Predictive tools work. Differently, they address different stages of the customer cycle.
These gather customer data from different sources, consolidate it, store it as a database, and run predictive models.
Data Needed for Predictive Marketing
Present-day marketing software systems use two different kinds of data – the information about the individual behavior of leads and customers and the knowledge of points and companies that they represent.
Customer relationship management, email marketing systems, customer service platforms, invoicing systems, and others are the places where private behavior information is gathered.
External information includes the employee count, web presence, social media presence, trademarks, patents, etc. In-house data crawlers and third-party data providers provide external signals.
Did you know?
SmartZip Analytics has obtained $22.1 million by generating leads to other brands through Predictive Marketing.
Predictive Marketing Benefits
Companies and marketers are now able to access data-driven tools. Predictive tools are being used to make predictions about customer behaviors.
Based on their previous behavior, marketers can now know how the purchases are going and how much the customer is ready to spend.
Predictive marketing offers many benefits. The insights into customer behaviors help to improve customer engagement.
Marketers can gain sophisticated data segmentation, create campaigns, and identify to target the customers better.
All this will help utilize the marketing budgets much better and increase revenue.
How to Use Predictive Marketing?
Before leveraging predictive marketing recommendations, every brand must understand the technology and its ability to impact a brand.
Let us now see how to incorporate this technology into daily marketing.
Personalized recommendations are sent to customers based on their previous shopping behavior.
It enhanced the shopping experience provided to the customers with changes and updates.
Email campaigns optimized for getting maximum conversions.
Incentives and promotions are customized to increase revenue
Predictive marketing is proven to deliver better results. According to studies, predictive marketing efforts will lead to an increase in return on investment. Predictive solutions make it easy to get into a personalized marketing strategy.
Did you know?
43% advanced analytics have been enhanced by Artificial Intelligence Marketing.
What is Artificial Intelligence Marketing?
Artificial Intelligence is the rage now, and every industry uses the latest technology; marketing technology is no different.
Artificial intelligence marketing is a form of direct marketing in which the false intelligence concept, machine learning, and other models are used.
The solutions offered by AI bridge the gap between execution and data science.
Marketers now use big data and analytics solutions to identify their target audiences.
With artificial Intelligence, marketers can now boost the performance of their marketing campaigns and increase ROI.
There are different elements of Artificial Intelligence marketing. These include big data and machine learning.
The concept of big data helps marketers ensure the right marketing message.
Machine learning platforms are helpful for marketers to analyze data, identify trends, predict insights, and understand responses and reactions.
Artificial Intelligence offers many benefits for marketers.
AI can make Online advertisements more efficient, identifying potential consumers and delivering relevant content.
With the combination of machine learning and AI, there is very little that marketers cannot achieve.
Artificial Intelligence will also play a significant role in customer service and retention. AI bots allow access to information about consumers, search histories, etc., and can make them more efficient.
Artificial Intelligence can also uncover insights, incorporate them into new campaigns, and target only the relevant users.
AI will be more intelligent in the future and more efficient in increasing conversion, promoting decision-making, etc.
Did you know?
85% of customer communication is going to organized only through Artificial intelligence.
Top 50 Data Analytics Tools
Data analysis has become very important for businesses. The free and paid data analytics tools help to enhance business. These tools allow the user to manage and interpret data effectively.
Excel
Excel is a nonprogramming data analysis tool that is an indispensable part of analytics.
Summarizing, visualizing data, data wrangling, and other features are supporting.
Trifecta wrangler
The Trifecta Wrangler tool has incredible features, such as chart recommendations.
Tableau Public
Tableau Public is a simple and powerful data analytics tool for business needs. A free trial is available.
OpenRefine
OpenRefine gets everything ready for data analysis.
Knime
The Knime tool analyzes, manipulates, and models data through visual programming.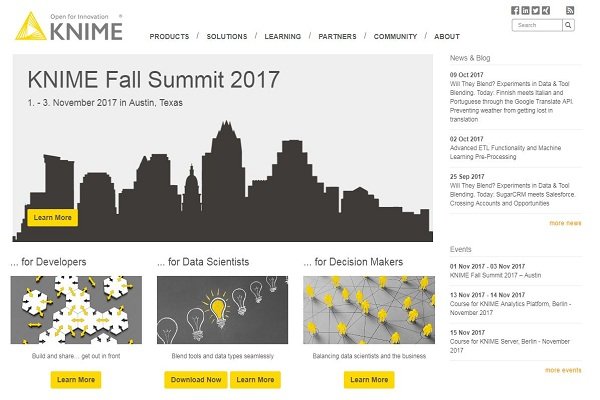 RapidMiner
RapidMiner can manipulate and analyze data. It also operates through visual programming.
Google Fusion Tables
Google Fusion Tables is a vital tool for data analysis.
NodeXL
NodeXL is another data analysis and visualization tool that provides exact calculations.
Import.io
Import.io can analyze data from websites and forums.
Google Search Operators
Google Search Operators are influential and allow quick filtering of Google results and getting the most relevant information.
Solver data analysis
The Solver data analysis tool in Excel allows the user to set constraints.
Rapid Miner
A rapid Miner is an excellent tool for advanced analytics. Fast Miner is also a data-cleaning tool.
QlikView
QlikView is one of the primary leading tools around the world. It explores and gives insights.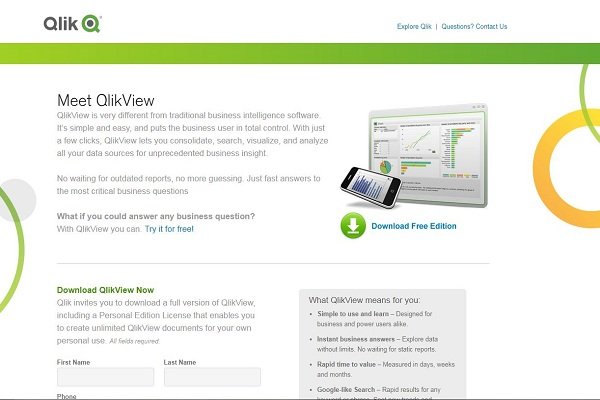 Weka
Weka is straightforward to learn the tool. There are options for data pre-processing, clustering, and visualization.
Orange
Orange has a classification, regression, and clustering method tasks. Users can understand the data more closely.
Data Wrapper
Data Wrapper does not need any software installation and is lighting-fast visualization software.
Data Science Studio (DSS)
Data Science Studio (DSS) is available in coding and noncoding segments. It is capable of creating intelligent data applications and solving real-world problems.
Talend 
Talend helps in exploring data and supports decision-making for managers and professionals. These collaboration tools can transform, visualize, and clean data.
Data preparatory
Data preparation is built on Java and helps in data exploration, analysis, etc. Data preliminary is simple to understand and work with.
DataCracker
DataCracker can load data from various internet survey programs. The interactive features of these tools help to understand the data.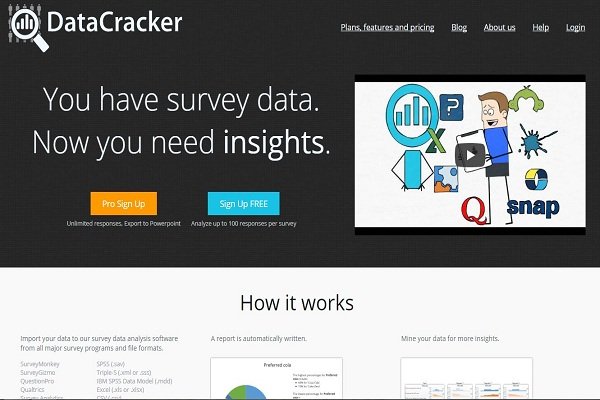 Data Applied
Data Applied tool used for designing and sharing data analysis reports.
Tanagra project
Tanagra project is a free data mining software. It is an open-source project and has old fashioned UI.
H2o
H2O is one of my favorite data analytics software programs. H2O is also used in building advanced machine-learning models.
Data Kleener
Data Kleener is another tool that gets the data ready for data analysis. A lot of time can be saved as the data is cleaned automatically while uploaded.
DataLadder
DataLadder offers data matching, profiling, duplication, and enrichment of data. It is powerful and user-friendly software.
WinPure
WinPure fixes data quality issues within no time. It is super fast and matches the data accurately.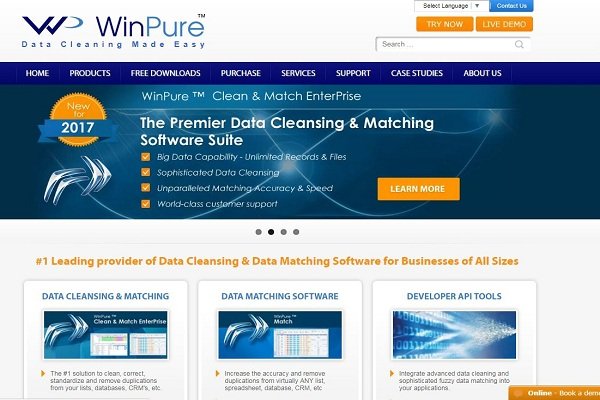 Wolfram Alpha
Wolfram Alpha is an online data analysis tool designed by Stephen Wolfram. It provides information charts, graphs, etc., for businesses.
Datawrapper
Datawrapper is a data visualization. It helps in making interactive charts.
OpenText
OpenText is a sentiment analysis module—the analysis is performed at different levels, such as topic, sentence, and documents.
Semantria 
Semantria tool gathers texts, tweets, and comments and analyzes them to give valuable insights.
Octopus
Octoprase is a data extraction tool. It can collect any data from any website.
Pentaho
Pentaho simplified preparing and blending data and analyzing, visualizing, exploring, and reporting tools.
Weka
Weka is open-source software for data mining tasks. Weka is developed in Java.
Gephi
Gephi is another analysis and visualization of open-source software.
Infogram
Infogram is a data visualization tool that offers interactive charts and maps to visualize data.
Trackur
Trackur is a sentiment analysis tool that can monitor social media and other news to get executive insights through trends.
Opinion Crawl
Opinion Crawl is another sentiment analysis tool for products, events, and people.
Content Grabber
Content Grabber is a data extraction tool that collects content from websites and saves it in the format of either Excel reports/XML or CSV.
Parsehub
Parsehub is another data collection tool that can read, analyze, and transform documents into data.
Mozenda
Mozenda has valuable features for data extraction. The extracted data can be uploaded to cloud storage.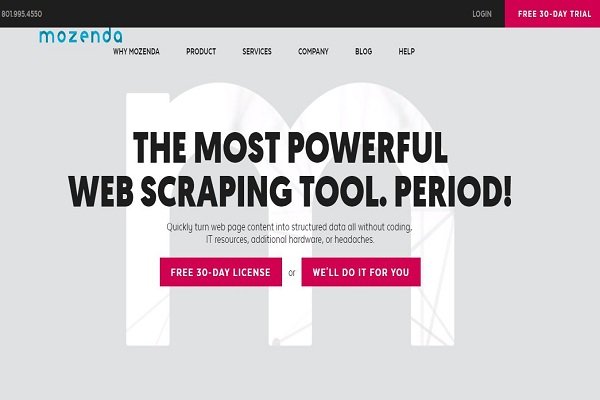 Dundas
Dundas BI is a business intelligence and data visualization platform for reporting tools, data analytics, etc.
Domo
Domo is a cloud-based management suite with data sources, databases, and other solutions.
SiSense
SiSense has powerful data visualization tools to manage and support data.
intelligent
IntelliFront BI's functionalities include online analytical processing, standalone query, and automated report scheduling.
Board 
The board is a centralized tool to keep data and conduct an analysis.
Sage Live
Sage Live is also a web-based accenting platform whose features include data visualization.
IBM Cognos
IBM Cognos Analytics helps to get helpful information and insights from raw data of any significant size.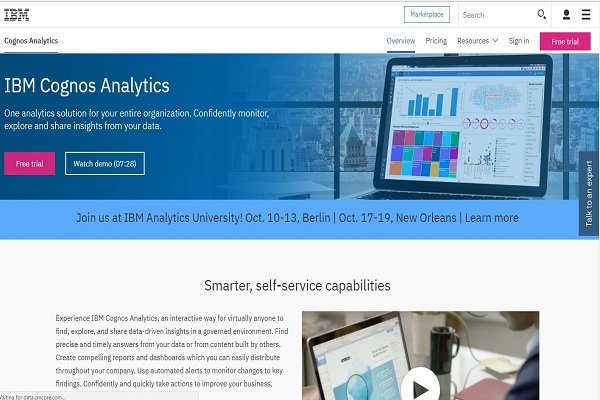 Halo
Halo is an end-to-end supply chain management and BI platform. It forms a cumulative view from the data collected from all sources.
Style Intelligence
Style Intelligence software features include visual analysis, creating dashboards, etc.
Birst 
Birst is an analytic solution tool that gets data from various teams and helps make decisions.
Many online data analysis tools make analysis easier. Some open-source data analytic tools can give you advantages similar to knowing predictive modeling programming. The raised platforms are some of the top data analytical tools available for free and at a price.
Conclusion
After implementing this promotional strategy, you will frame the required plan to develop the brand that precisely reaches the targeted customers. Boost up your thinking capacity while making decisions to launch the advanced strategy.